Groovin' to the Music ep.6
a music series spotlighting talented seasoned & emerging artist perfect for any playlist.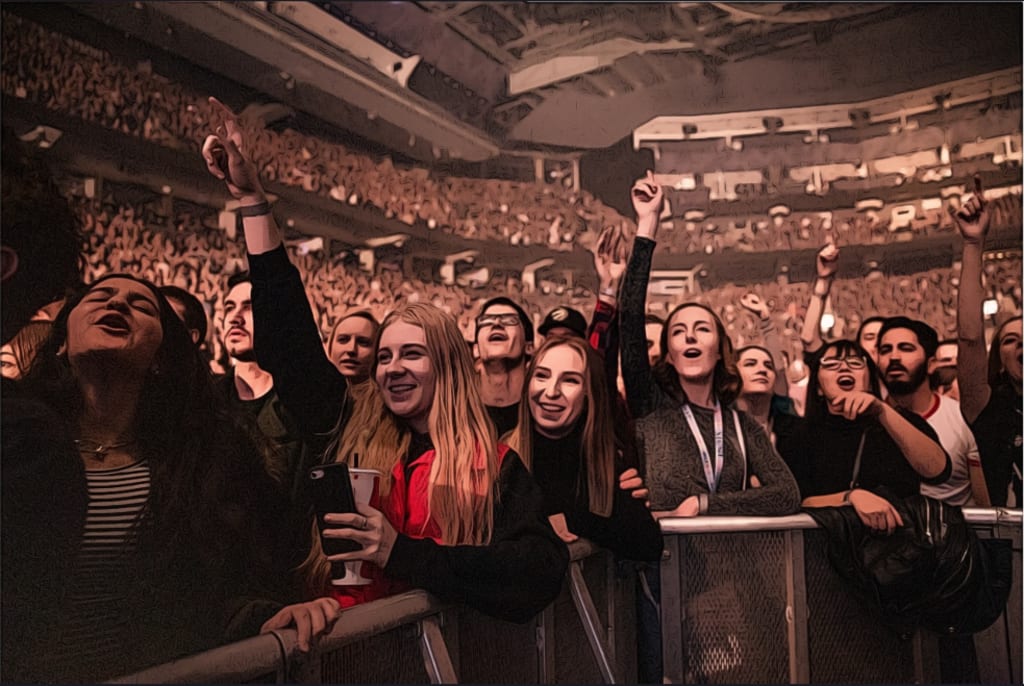 The idea of music is to liberate the listener and lead him to a frame where he feels he is elevated. - A. R. Rahman
.... check out the artist we have 'our ear on '. Consider supporting them with a listen, a like, and/or a share. In no special order ... because they all deserve top spot.

Good Day is for everyone. It's a hip hop song with some reggae vibes and all about positivity. Written and performed by Slim Pickens, a hip hop duo from Michigan, made up of T. Fowle and D. Shot.
Good Day is Slim Pickens' first release on Spotify.
placed on >

Dusty Men is a Belgian electro composer.
Something Could Change Today is a very intense and emotional sound.
placed on >

Up In Smoke is real life about me and what I live every day I don't got to try to act just keep it real be me. I am the best artist to come out of Colorado with everything that needs to hit mainstream.

I got hits and they say who I am… thank you.
placed on >

Tony Marino works selflessly to create musical pieces that help keep his audience content. He blows new life into the music with his original creations sometimes hypnotizing the crowd by creating melodies that are unmatched.
Take Your Time was created with the idea that this is something that we need to do to remain sane and healthy.
placed on >

Piceos' song Humans is a chill house track that is about the equality of mankind.
placed on >

Female President is a modern rock trio from North Carolina. They ground their music with simplistic rock riffs, pop melodies, and emotional grit.
Elegy For My Father is a tribute song that blends classic rock and symphonic elements. The track invites you to find healing in grief by conveying raw emotion through sincere and soothing vocals. The bridge offers a dramatic build you can dance to as you let go.
placed on >

Cosmic Anxiety, from artist The Guv, is an experimental song about some space travellers who visit an exoplanet to find the recipe for immortality.
placed on >

With You is a smooth and timeless love song. GiHRL is a Jamaican born artist who is creating her own lane in which she fuses her love for RnB and Pop with Reggae and Dancehall.
placed on >

Singer-Songwriter, Producer, and Multi-Instrumentalist Trevan has been electrifying audiences of all ages. Aside from his own artistry, Trevan also works as a songwriter-producer and has most recently co-written an upcoming Christmas single with Macy Gray.
Summer Vacation is all about facing the challenges of adulthood while longing for the days and feelings of childhood. The chorus beautifully and simply expresses that re-discovery of the childlike part of ourselves; unabashed "I wish everyday could be like Summer Vacation and everyday could be our own celebration."
placed on >

She likes to dance Moon shadows, written in the 1990's
placed on >
Carry On is the first full band single from Gossip Stone. The song punches nostalgic emo riffs with modern tones right into your ears.
placed on >

Rubbo produced Hard 2 Love featuring one of his artist, singer Chandler Daniels. Their music is a combination of Hip-Hop, Pop and RnB. Trying to fit into their own lane with melodic vocals, soulful melodies and trap drums.
placed on >
Time Waves is kind of a virtual band put together by composer, producer Alan Whittaker with international guest vocalists and musicians. With an eclectic palette of influences including Crowded House, Coldplay, Elbow, Genesis and Kate Bush; Time Waves music is a blend of pop-rock and cinematic arrangements with a pinch pf progressive rock.
Time Waves debut single Shooting Stars has a retro feel blending 80s' influenced pop/ rock with layered synths and guitars and a cinematic production. The soaring vocals and layered harmonies from US singer KD carry a lyric with a really positive life message.
placed on >

Dante TK started playing the guitar in 2012, which got everything rolling in the right direction towards rock n' roll addiction.
My sound is a reflection of my inspirations combined with featured artists on vocals for the most part to become the songs I present to you.
Ignite The Flame is an upbeat song inspired by the Norwegian winter and snowboarding. Energetic vibes from beginning to end, definitely a workout track and great for car rides. Listeners described it as 'Eye Of The Tiger' if it was made today.
placed on >

MJ Wemoto and BlvckSmyth are both from Zimbabwe and have collaborated on a number of songs.
The journey to understanding that life isn't a straight line can be costly.
We made Chando song upon pondering following a deep conversation about graduating to the third floor, our thirties and all the mistakes that came with the teens and twenties. The standout aspect – we made it out better and stronger.
Chando is all about resilience and risk-taking, while taking the scenic route.
placed on >

The Outsiders is a band made up of college sophomores inspired by the likes of Coldplay, Chris Renzema, and Kings Kaleidoscope among others. The Outsiders strive to make musically and lyrically unique Christian music that many can relate to and be inspired by.
Change is track 4 off of their debut album, "Yesterday Today & Forever".
It's a very vulnerable track, because we wrote it when we were about to go through a big change in our lives: going to college. It deals with the changes of that and other changes in life and despite it all God is our true constant.
placed on >

Jack Fayden is a musician and multimedia freelancer carving a path forward.
The screams of the Planet and life itself are not so quiet.
placed on >

One of the things that have always made Canadian music unique are many artists' close relationships with the environment. The inherent intertwining of the beauty of the natural world with the creation of unforgettable lyrics and melodies will always shape our culture, and singer-songwriter Drea Lake is directly connected to that tradition.
Dreaming Peacefully is based around a propulsive, finger-picked acoustic guitar pattern, and paints a hopeful picture of the power of friendship and memory, tied together by Drea's caressing vocal performance. The song finds Drea reuniting with producer/guitarist Antoine Dufour, regarded by many as one of the top acoustic finger style players in the country.
placed on >

Stuart Patti was a rocker in his teens and 20s, but put it away for a long time. God has opened the door for Stuart to get some music recorded and released.
Stuart Patti's daughter Ruth wrote the lyrics to the first single, Lamb of God. When Stuart had the music ready for the next song, he again asked Ruth to see if she could write something. She got nothing. So Stuart asked his other daughter, Heather,to give it a try and she came up with what is now Take Heart.
placed on >

Canadian Singer-songwriter, Florent Sivell, known for his well-established folk rock songs, influenced by Elliott Smith, Wilco, Sparklehorse, The Dandy Warhols, Bob Dylan,and many others.
placed on >

Tyrone Sturk is a Reggae Recording Artist, with a catalogue of songs available on Itunes and all digital outlets.
Time and History is a song highlighting history, along with righteousness and truth.
placed on >

Reader insights
Be the first to share your insights about this piece.
Add your insights