Graveyard Smash
For Theatre Majors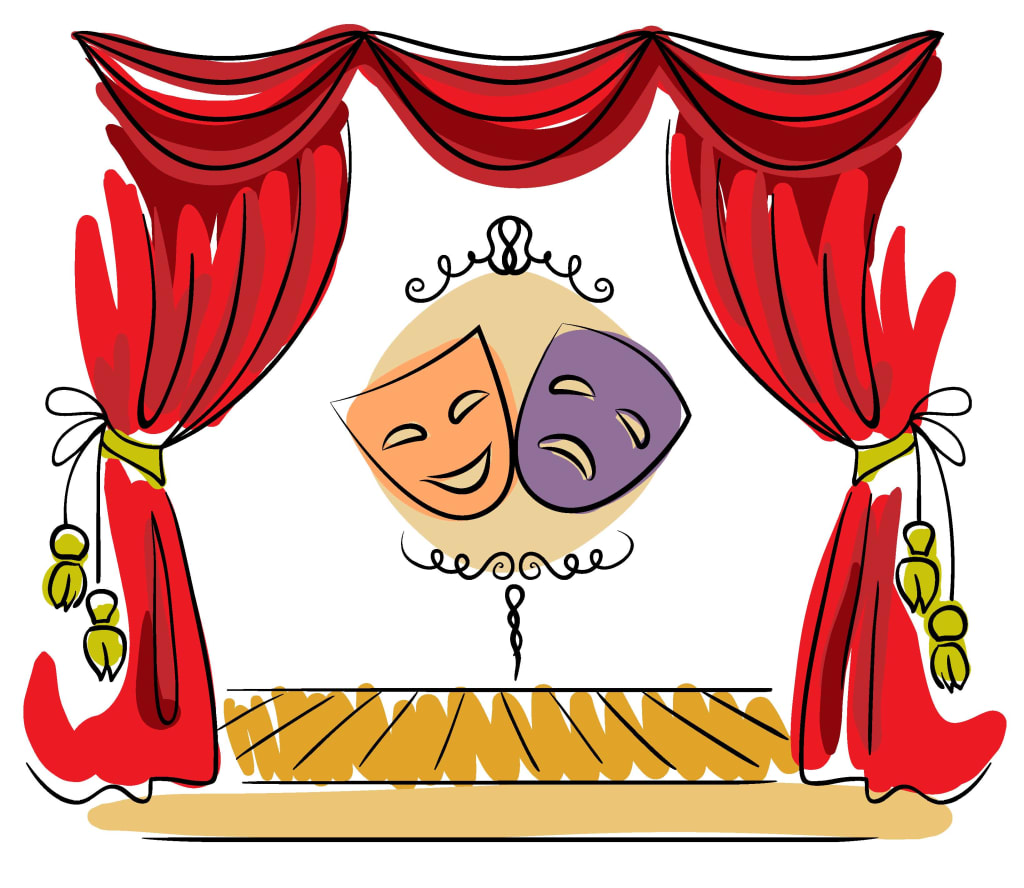 Link to Playlist here: https://www.youtube.com/watch?v=iQuVFBSPGcU&list=PL0c6edL4ucQHEXfkDnnOsWzvtCyN0i1m6
Just as a heads up, I, and most of my friends, are theatre majors. As such, our taste in music tends to be a little different to say the least.
This playlist is simply the most common songs played at our Halloween parties.
(yes we are nerds and we love it!)
First up This is Halloween – Nightmare Before Christmas. You have to warm up your vocal chords and this was always the song to kick off the night. The song has plenty of vocal ranges and different voices to mimic always the first song to kick off the night and a favorite of the crew, never a frown in sight as soon as it starts playing!
I Put a Spell on You – Hocus Pocus. Not going to lie, Hocus Pocus scared the crap out of me as a kid! So when the movie was re-introduced to us by a freshmen in my junior year I was pleasantly surprised to not only enjoy the movie but loving their version of I Put a Spell on You as did everybody else, which is how it ended up on the playlist of nearly every Halloween party since.
Remains of the Day – Corpse Bride. Every Halloween without fail there was always at least one person dressed like a flapper girl or gangster so we would be doing them a disservice to not have at least one jazz or swing song to dance to. Remains of the Day may not be strictly in keeping with the era of the costumes but it has the right vibe and it's easy to sing to while you dance which is a plus.
Monster Mash – Bobby Pickett. Nostalgia, what can I say.
Ghostbusters – Ray Parker Jr. This one was more for the professors since the only part of the song we knew to sing/yell was "Ghostbusters!" ha! Still a fun time for everybody.
Devil Woman – Cliff Richard. This song is one that we theatre students have always had on the playlist. Nobody is really sure who first added to the list but it's catchy and it's a good "breather" song before we jump back in with…
Thriller – Michael Jackson. A must have in my group of theatre nerds! And yes we do know the dance. No one is ever sitting down during this song!
The Ballad of Sara Berry – 35MM: A Musical Exhibition. The transitional song between the radio music and the musical music. While The Ballad of Sara Berry does not come from any show it follows the standard format and feel of a musical number. Insanity and murder meet in this catchy number and if you haven't heard it before I highly suggest giving it a listen.
A Story Told – Count of Monte Cristo. A personal favorite book, movie, and play of mine is The Count of Monte Cristo by Alexander Dumas. This song is from the first act of the show where three men are conspiring to have Edmond thrown in jail for life so that they can further their own ambitions. This song is fast and has become sort of a "challenge mode" to sing at parties for theatre majors.
Hell to Your Doorstep – Count of Monte Cristo. A song from the end of act one of the show. Edmond, now the Count, swears vengeance against the three men who wronged him and against Mercedes, his love who married one of the conspiritors *le gasp!* (she thought he was dead but the drama!)
I Know Those Eyes/This Man is Dead – Count of Monte Cristo. A duet between Edmond/Count and Mercedes at the start of the second act. Mercedes is the only one who recognizes Edmond as the Count but he insists that she's wrong and that Edmond is indeed dead. Not particularly Halloween-ish but the song is super pretty with a dark undercurrent and is another great "breather" song.
The Legend of Davy Jones – Disney. Who doesn't love pirates? (ok except for ninjas but we are not having that debate here) In theatre we consider pirates tier two Halloween figures, with tier one consisting of vampires, werewolves, mummies and Frankenstein's Monster. This song is sufficiently creepy and a crowd favorite.
Yo Ho Ho (& a Bottle of Rum) – Disney. Don't be fooled by the Disney brand this song is about murder straight up. 15 murders to be precise.
Good 'N' Evil – Jeckll & Hyde. Ok back to musicals. The horror category of musicals really don't get enough love, but out of all of them my favorite has to be Jeckll & Hyde. Naturally this is one that gets better the more people have performed the show and can sing along with it. A really fun number that talks about the nature of good and evil that is at the center of the show.
Alive – Jekyll & Hyde. A song in the middle of act one in the show, right after Dr. Jekyll's first transformation into the evil and depraved Mr. Hyde. There are several versions of this song throughout the play and they just get darker the further along you go.
Murder! Murder! – Jekyll & Hyde. Several murders take place in this one near the start of act 2. Always fun to do as a group at a party as random people decided to play the victims and everything just keeps getting more and more dramatic. Need a sense of gallows humor to do it that way but as theatre majors we all have a bit of it in us. Another fast song that will keep you on your toes.
Confrontation – Jekyll & Hyde. This song near the end of the show is another group favorite from my theatre department. The song is so fun and dark which is a weird combination but it works.
The Master's Song – Dracula the Musical. This is a song sung by patient in an insane asylum, and is a show that most of us in the department know by reputation rather than experience and is the only song that needs a bit of explanation. There is a line in the song that says "When the crimson moon comes up he drinks the blood of slaves". Now there is some debate amonst my dept as to who the "slaves" refers to since, yes, it could be taken in, let's say the traditional sense, but it could also refer to those who Dracula has under his power who he refers to as his "slaves". Personally I believe it is the latter but everyone has to decide for themselves.
Life After Life – Dracula the Musical. Last song on the list is a fitting sendoff. It is the ending song in act 1 and is a simple song about Dracula convincing Lucy to embrace her new vampire life. This song starts quiet and gets LOUD when we theatre majors sing it.
I hope you enjoy the music and have a happy Halloween!