Get to Know BLACKPINK
Information About Each of the Four Members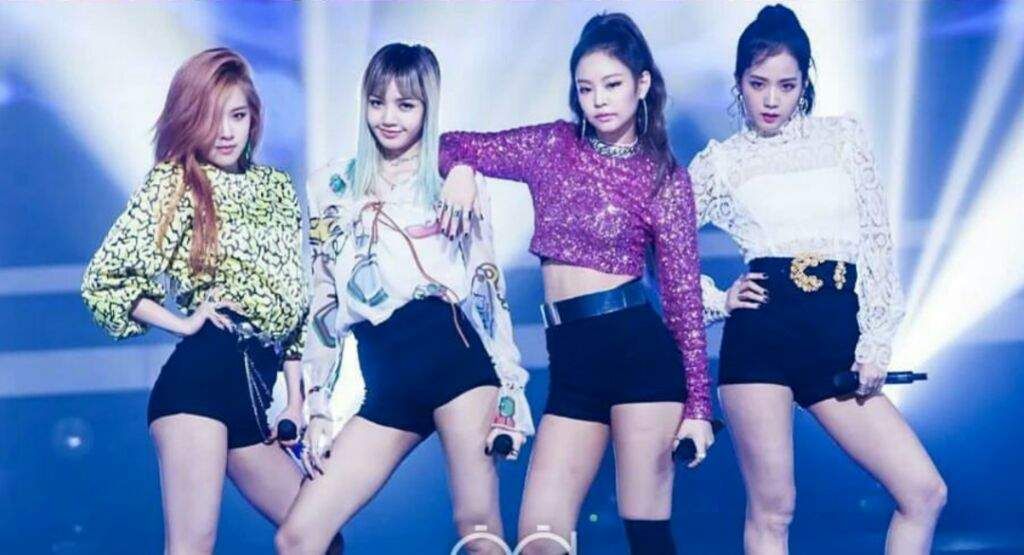 1. JiSoo
Kim JiSoo is 23, the oldest member of the group. She is also the only native Korean member. She began training with YG in 2011 and continued training for five years until BLACKPINK's debut in 2016. Not only is she a talented singer, but she also can play drums and piano.
JiSoo speaks three languages (Korean, Chinese, Japanese) and is working on her English with the other three members, who all speak the language fluently. Prior to debut, she appeared in several TV dramas, including KBS's Producer and EPIK HIGH, as well as many commercial films (CF) with other idols such as Lee MinHo. So she established herself as a talented actor before she ever debuted as a singer.
Officially, JiSoo's role in BLACKPINK is as a visual center and vocalist. But she is a talented dancer as well and extremely popular among Eastern BLACKPINK fans.
She's a PC gamer who likes to play games like Overwatch and her reputation as the "Man's Heart Destroyer" is because of her classically beautiful features and her super-cute personality. While she is the oldest member of BLACKPINK, you wouldn't know it if you watched Blackpink House or any of their V app videos. JiSoo isn't half as serious as she is able to portray herself during performances. She's always making silly jokes and funny faces at the cameras during their reality show.
JiSoo's most distinctive feature is probably the combination of the color of her hair, which is always kept dark, with her pearly white skin. It's very aesthetically pleasing and no doubt lends to her overall visual attributes.
2. Lisa
Lalisa Manoban is 21, the group's maknae, or youngest member. She is native to Thailand but speaks fluent English, Japanese, and Korean as well.
Known as BLACKPINK's main dancer and referred to as "a dance machine" by YG Ceo, Lisa's talents are not limited to dance. She plays the ukelele quite well and has a beautiful voice that, as BLACKPINK's main rapper, isn't often showcased in their more popular songs.
She has appeared in music videos and CFs prior to her debut, but Lisa's popularity really sky-rocketed when the group started releasing pre-debut dance practice videos. She is an undeniable superstar of dance and has captured the hearts of millions of international fans as the member who is most popular in the USA and other western countries.
Perhaps her western popularity has something to do with what is described in Korea as her "exotic" look. Her eyes are round and her skin is pale, which is a Western standard. This could be why more international fans have taken a liking to the Thai Princess, as she is referred to in her home country.
Lisa competed in YG Entertainment's Thailand talent search and was the only competitor picked up by the agency out of everyone who auditioned. That's how special this girl is.
Lisa's distinctive feature would probably have to be her wide smile with full lips and her round eyes.
3. Jennie
Jennie Kim is 22, a native of South Korea who lived and studied in New Zealand for five years in her youth and is fluent in Japanese, Korean, and English. Like the other members, she has musical talent that goes beyond just singing, dancing, and rapping; Jennie plays piano and the flute.
She has been in the public radar for a few years before her debut with BLACKPINK, as she has been spotted in BigBang music videos time and again, featured in songs and photographed with other stars from YG Entertainment.
Jennie is often referred to as YG Princess because of her talent and popularity among YG staff and celebrities. She is famously gorgeous and easy to work with as well.
Rumors abound, surrounding Jennie's outfits and styling. Some say that she gets special treatment or that her clothing is selected with more care and consideration than the other members. Just read this article from Koreaboo, if you still want to hear the simple explanation behind BLACKPINK's styling.
Jennie Kim is internationally famous as well, appearing in Chanel ads, being invited to high-end fashion events, and even going viral with workout photos on social media. She is the fashionista of the group and has said before on Blackpink House that she prefers to wear black a lot of the time and has an affinity for off-shoulder tops.
Her unique voice and powerful stage presence make her a likely pick for the "leader" of the group, but according to management and the members themselves, there is no leader. An interesting and refreshing concept; I could never discern a legitimate purpose to labeling one member as the leader, except to sew jealousy among the other members.
Jennie's distinctive physical feature would probably have to be her beautiful, natural eyes. Her eyes obviously have never had the eyelid surgery most idols go through to appear to have a more Western look.
4. Rosé Park Chaeyoung
Is there enough room on this page for all the good things there are to say about BLACKPINK's Rosé?
She is also twenty-one years old, and though Jennie spent many years in New Zealand, Rosé was actually born there and has a charming Australian accent when she speaks her native English because she moved there as a child.
When YG held auditions in Australia, Rosé placed first in the entire competition, no doubt for her impressive guitar skills and her unique voice. This is an impressive feat, given the huge number of hopefuls who audition for YG every year. She also plays piano, but what seems to have really grabbed the world's attention for Rosé was her tiny, size zero waist and her cute, round cheeks.
She is well known and respected in the South Korean entertainment industry, with many world-famous celebrities, like IU, claiming that Rosé is the artist they would most like to collaborate with in the near future.
Rosé is often featured as a dancer in BLACKPINK performances and even more often featured as a vocalist. It has been said that there is no one else in Korea who can sing like her. Typically, Korean singers' voices are naturally more nasally. Western singers train to sing from their chest, and both Jennie and Rosé have strong, hearty voices that belt out from the chest.
Rosé probably has a few distinctive features. She has the tiniest waist in the group, as well as her fashionably plump cheeks.