Future Thieves Kills It at NYC's Rockwood Music Hall
A concert review of Nashville-based alt-rock trio Future Thieves at Rockwood Music Hall in New York City. Plus: a playlist of their setlist!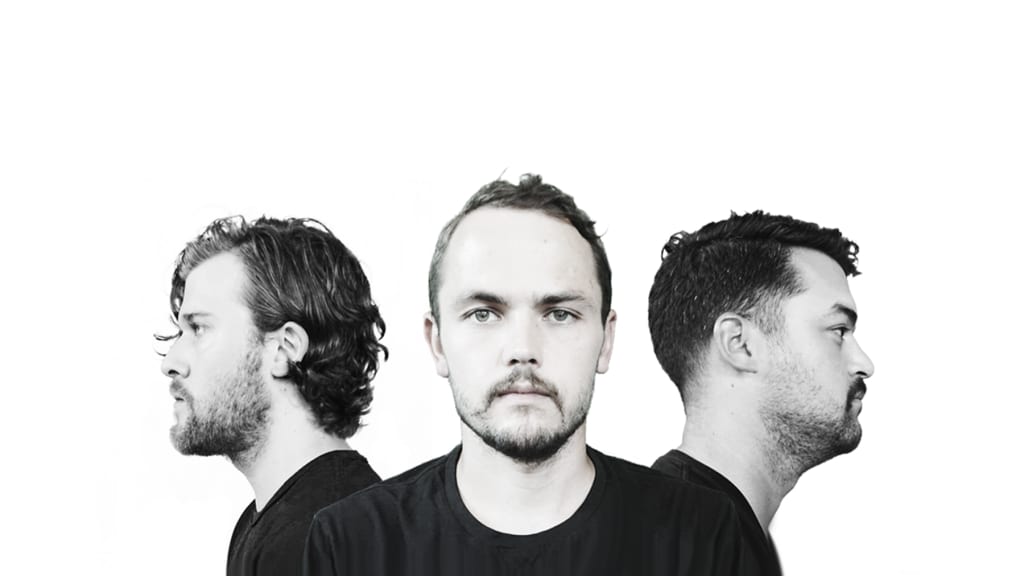 FUTURE THIEVES. Left to Right: Austin McCool, Elliot Collett, Nick Goss.
The Nashville-based alt-rock trio Future Thieves hit the tiny stage two at the Rockwood Music Hall under horrible red lighting, but the band still came out looking like bright, shiny pennies that make musical wishes come true.
Making up Future Thieves is Elliot Collett (vocals/rhythm guitar), Austin McCool (guitar), and Nick Goss (bass), who were joined on stage by drummer Taylor Jones. Their 2015 single "Horizon Line," off the album of the same name, nabbed the attention of The Tonight Show with Jimmy Fallon, Team CoCo, Billboard, and Alternative Press. The band also graced many festival stages like Bonnaroo, SummerFest, SXSW, and Forecastle.
The Future Thieves' sound has a familiar feel that instantly draws you in, allowing you to feel you already know their catchy songs like "Sucker," "Liar," and their recently released single, "My Body," even if you've never heard them before.
Their sound is reminiscent of 80s pop, tinged with the right amount of modern alternative. Future Thieves could have been handpicked by the late, great John Hughes, the writer, director, and producer of The Breakfast Club, to be the soundtrack to one of his movies. We can just picture Molly Ringwald standing against the wall of a school gymnasium, looking miserable until her eyes connect with a handsome jock while a song ties the scene together. Future Thieves is that song.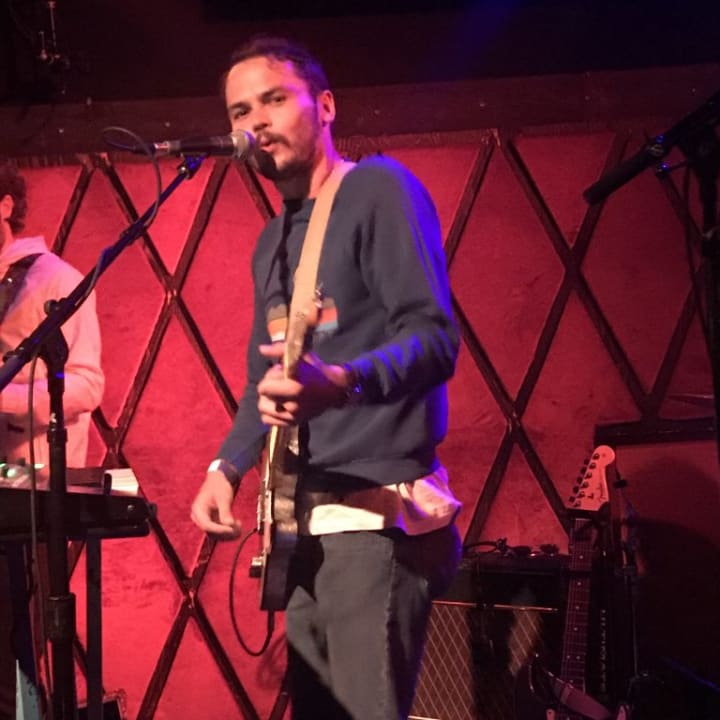 On Friday night at the Rockwood Music Hall, Elliot Collett's smooth vocals glided through each song effortlessly. While the lighting was bad, as it is at most small venues, the sound was spot on.
Opening the show with "Rosie" off "Horizon Line," the crowd surrounded the stage, drinks in hand, and collectively swayed and bopped their heads.
After introducing themselves, the band launched into 2017s standalone single, "Sucker," a sweet poppy track that makes you want to keep the windows down in the car while you sing along.
Bringing in that 80s vibe the band is becoming known for, Future Thieves launched into "On The Run" followed by their new single, "My Body.
With its eerie church organ opening, "My Body" takes on a subtly weightier vibe than previous Future Thieves' songs. Collett's vocals emulate a post-Wham! George Michael. Once the guitars, drums, and keys kick in, "My Body" brightens up, resembling the Thieves' previous sound.
The melancholic, but gorgeous, "Liar" sounds every bit as good live as it does on its recording. The band followed it with their most well-known song to date, "Horizon Line." Other songs in the setlist included "Dark Spin," "Nightmares," and "Soon."
Sad you didn't get to catch the show? Up next, the band hits Atlanta on September 20th. The band will continue to tour various cities throughout the US ending in St. Louis on November 9th. Check here to see if Future Thieves is coming to your town!
Still can't make a show? We've got you covered! Check our Instagram for video clips of "My Body" and "Sucker" from their live show.
We also created a Future Thieves Tour Playlist on Spotify that contains all of the songs performed at the show to make you feel like you were there! Listen below or directly on Spotify.
Future Thieves Setlist at Rockwood Music Hall, New York City - Setember 13, 2019
"Rosie"
"Sucker"
"On The Run"
"My Body"
"Liar"
"Horizon Line"
"Dark Spin"
"Nightmares"
"Soon"
Keep on the lookout for a brand new album Emotional Cost coming soon.
Follow Future Thieves to stay in the know of the album release and new shows!
concert
About the author
I'm an author, blogger, and journalist. I'm the editor of StarShine Magazine and the author of 10 fiction books. Fun Fact: I was the first person ever to interview Taylor Swift. For more: https://sandylo.com / https://starshinemag.net
Reader insights
Be the first to share your insights about this piece.
Add your insights