From Passion to Playlist
The relaxing nature of piano music
My love for the piano has been blossoming for most of my 24 year-old life. I took lessons as a child, but disliked it. It was yet another thing that my parents had forced me into. But somewhere along the way, I noticed that wanting to practice didn't feel like such an insurmountable task. The harder I worked, the better the result. Eventually my passion was ignited. I couldn't get enough of piano music. As I got older, the lessons may have stopped, but that didn't stop me. I continued to teach myself, to expand my knowledge. My skill grew each year. and then once I graduated high school I knew that a degree in music was my destiny. I enrolled in the school of music at Indiana Purdue Fort Wayne. Receiving professional instruction, my love for the piano exploded like fireworks. I spent hours every day practicing, sharpening my craft.
Then I came to the realization that college was not for me. It wasn't an easy decision, but I knew it was the right one for me. But it didn't stop my passion for the instrument. Every day I practice, continuing to improve. Because of my attachment to the piano, I created a playlist on my Spotify account of some of my favorite pieces. Whenever I feel anxious, or depressed (which is more often than not), I know I can turn to this playlist and become grounded to the Earth once more.
Chopin Nocturne No. 13 in C Minor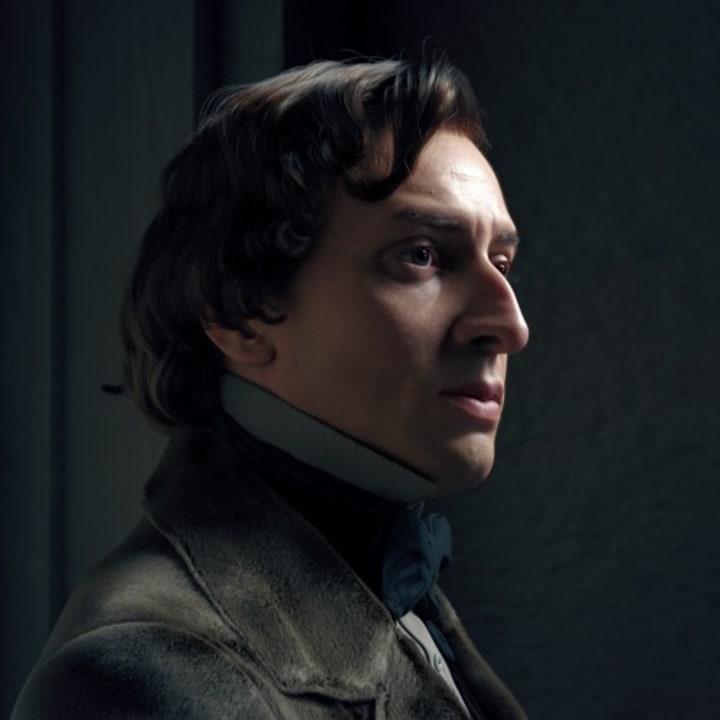 One of the last nocturnes of his to be published, Frederic Chopin's Nocturne in C Minor establishes a clear melodic line at the beginning that is then played with throughout the rest of the piece. The key goes from C minor to C major, and back to minor while doing variations with the melodic line.
Intermezzo in E Major Op. 116 No. 6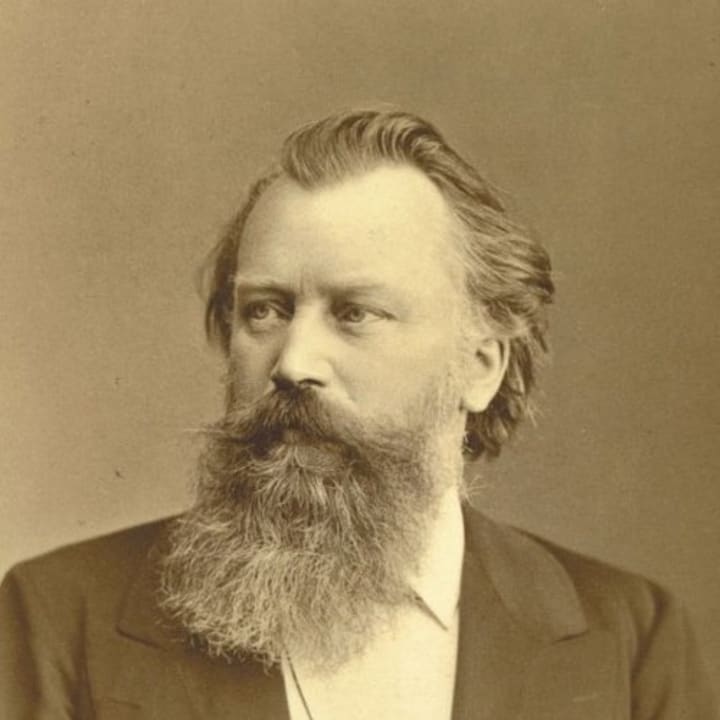 Intermezzos are short character pieces that are in ABA format. Basically, there are three sections. The first establishes the home key and musical patterns, the second section explores the relative minor of the home key, and the final one is a return to the home key and patterns, with some alterations leading into the end of the piece. Op. 116 No. 6 by Johannes Brahms begins in E major, leading into G sharp minor, to return to E major. Since Brahms had a crush on the composer Clara Schumann, it's no wonder why intermezzos are easy on the ear.
Un Sospiro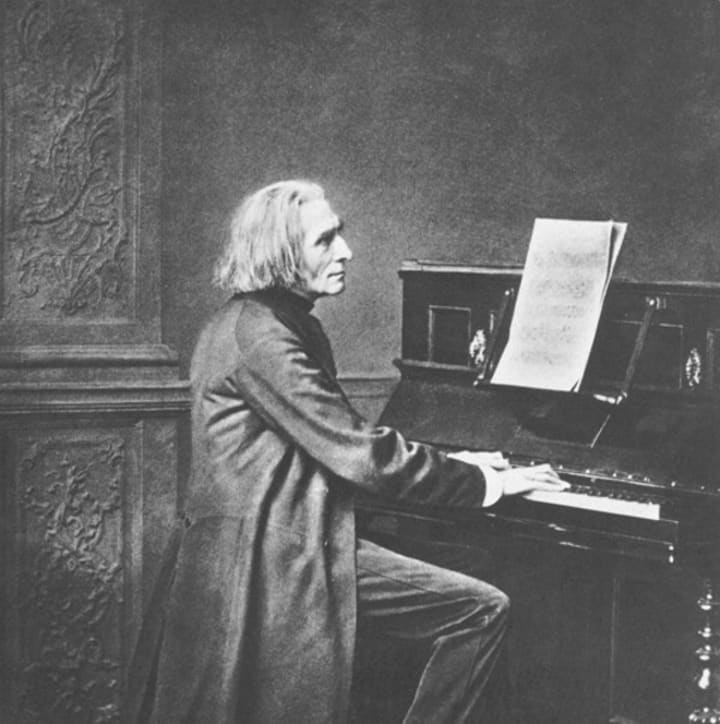 Franz Liszt is perhaps one of the most well known piano composers in existence. Anyone here recall that one episode of Tom and Jerry where Tom plays the piano? However, there are many more pieces marking this man's profound influence on the industry. Liszt has three concert etudes, Un Sospiro (A Sigh) being the third. Etudes are pieces of work that exercise a particularly difficult skill when it comes to playing the instrument. The skill in which Un Sospiro explores is the ability to carry a melody smoothly while crossing your left hand over your right. There are constant arpeggiations which create these beautiful lines that sound almost like a harp.
Chopin Ballade No. 1 in G Minor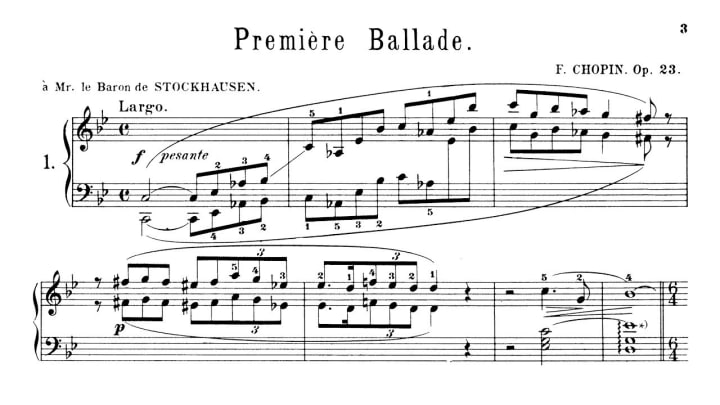 Another piece that pops up throughout movies and tv shows, Chopin's first ballade in G minor conveys a somber mood throughout most of its notes with occasional commercial breaks of happiness in the key of E flat major. It proves to be quite a difficult work as there are many quickly paced runs throughout it.
Prelude No. 2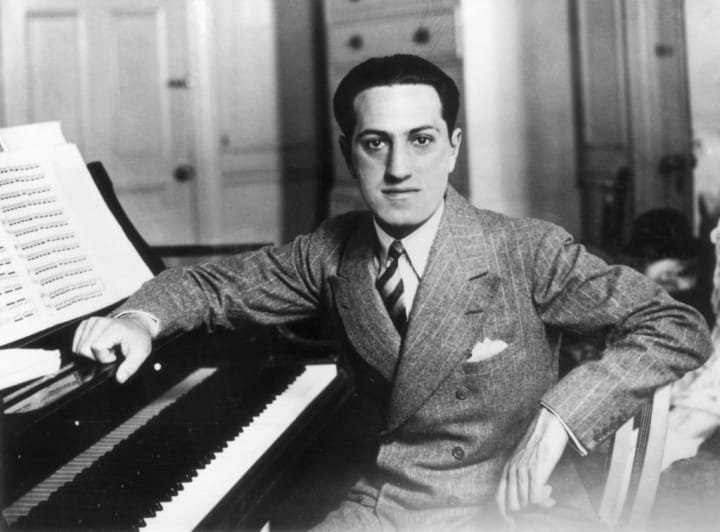 George Gershwin certainly has pieces that slap. The rip on that clarinet right at the beginning of Rhapsody in Blue is simply euphoric. There are three piano preludes of his. Prelude No. 2 is a sharp contrast to its 1st and 3rd counterparts as it is slow and emotional in nature. In C sharp minor, you can feel the rhythm and blues of the melody, and if you close your eyes you could nearly imagine a saxophone imitating the top line.
Consolation No. 3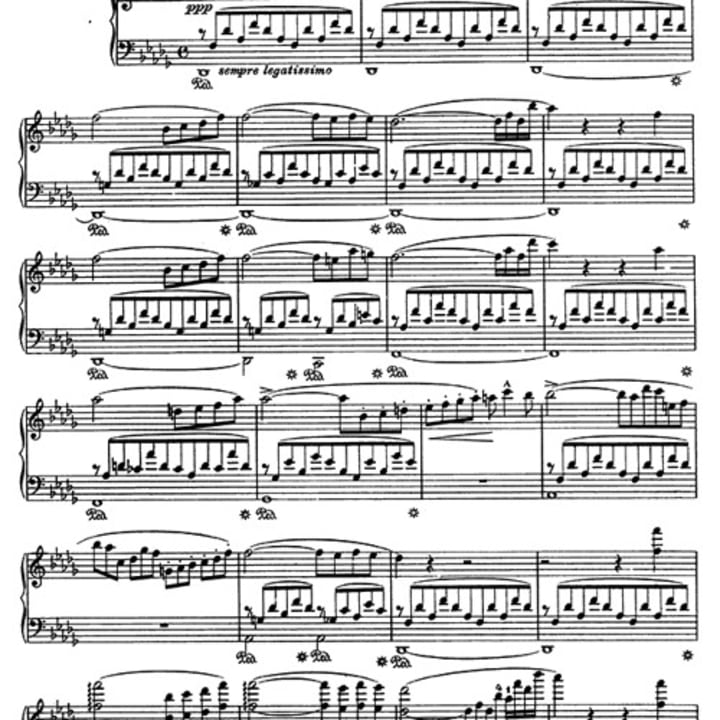 Creating melodic arpeggiations in the key of D flat major, it's no wonder that the third consolation made this play-Liszt (see what I did there?). The piano is truly a versatile instrument as it can create percussive, loud, and barbaric noises, as well as soft, orchestral sounds such as the lines in this consolation.
Une Barque Sur l' Ocean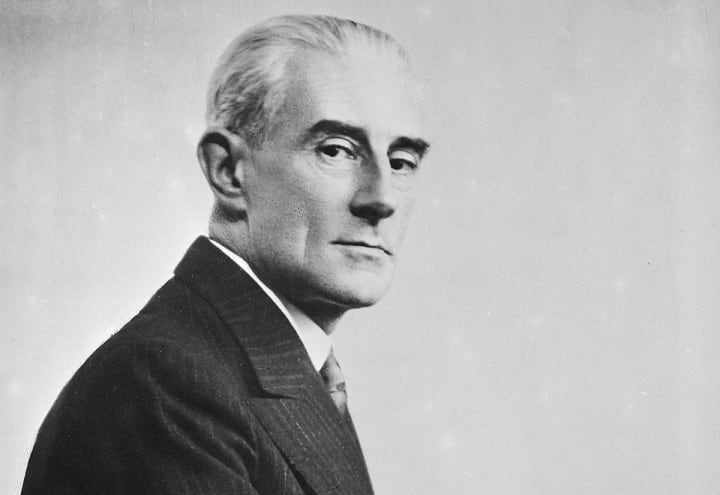 Maurice Ravel was of the period of music that was just before atonal and totally off-the-wall works were created. From Miroirs III, Une Barque Sur l'Ocean (A Boat on The Ocean) is the epitome of why I strongly believe piano music will heal the world.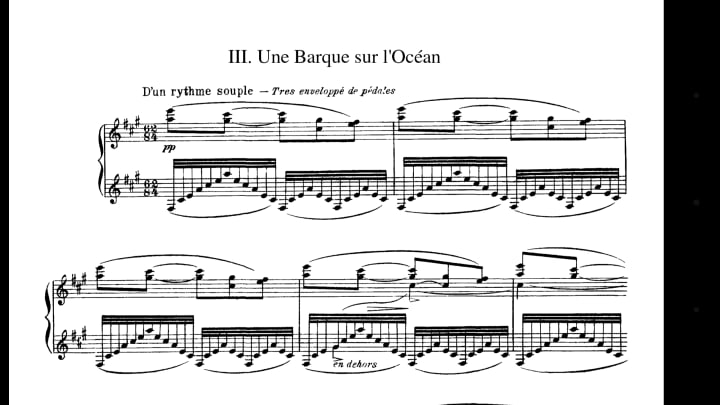 It is quite unique as it can be counted in either 6/8 or 2/4 time signatures. There are constant arpeggiations in the left hand that sound orchestral and divine in nature. It begins very softly, and then transitions into a "storm" period filled with several accidentals and crazy runs. Like the nature of this piece, everyone in their lifetime will have calm and chaotic periods which is exactly what this piece is about. The end of it resolves very peacefully, which is exactly like life. Everything will always be okay in the end. It doesn't matter what chaotic stressor is thrown at me, any time I hear this piece, I can feel my heartbeat slow, my shoulders relax, and my mind clear. It truly works wonders.
So open up your music players, sit back, relax, and unwind with some of the most relaxing piano pieces.