For Phyllis
Songs Inspired by My Sister's Love of Music, a Passion She Passed on to Me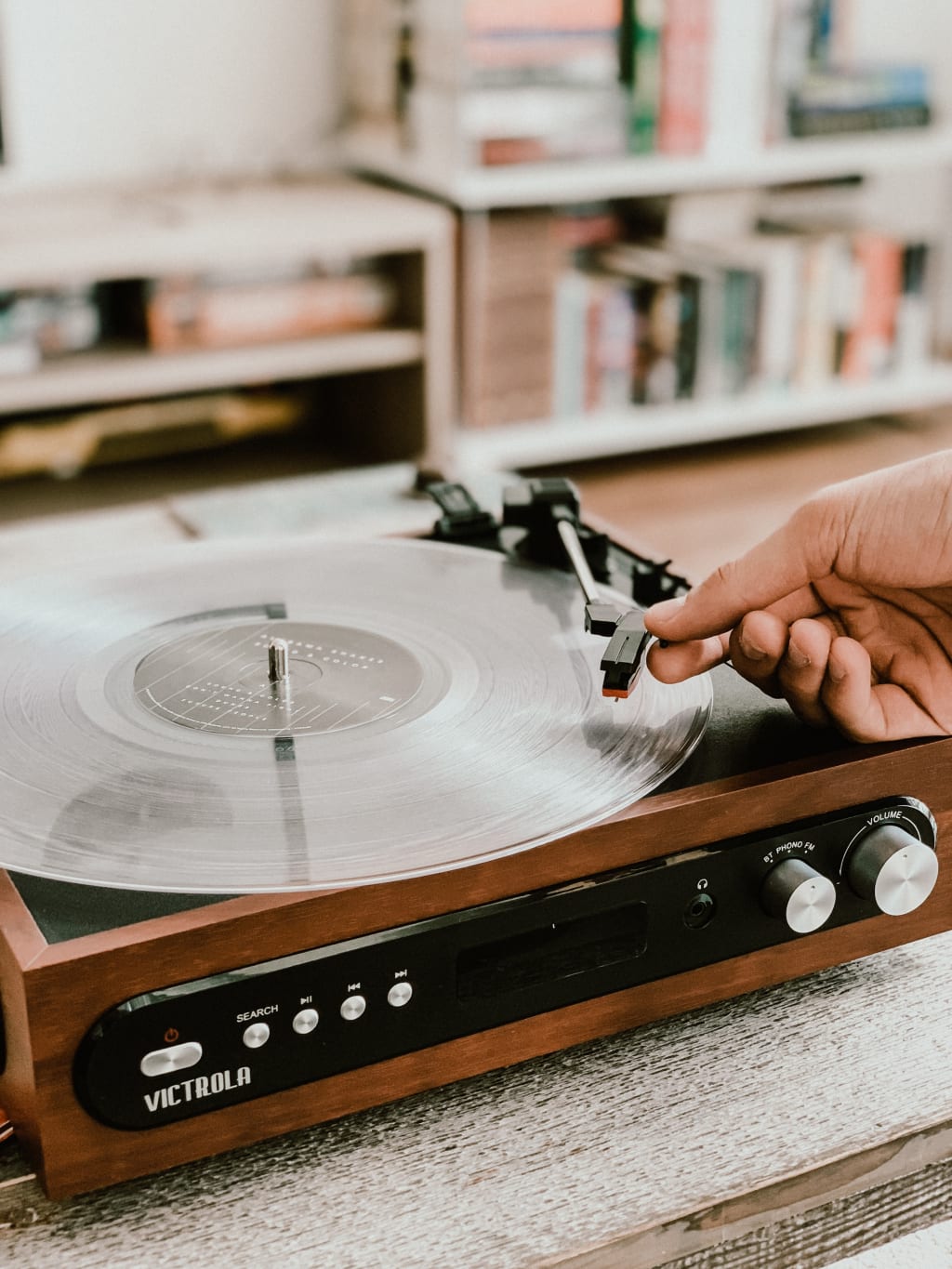 Photo by Victrola Record Players on Unsplash.
I shared an earlier version of this letter with my sister Phyllis weeks before she died in October 2014. Phyllis gave me the gift of music. I'm forever grateful and I could not have created the following playlist without her. This is part of my ongoing pratice and project to write "not left unsaid" letters to people who have had an impact on my life. Don't wait to tell the people you love and care for what they mean to you. Reach out, even if it's with just a short note, a card, a text, or a voice mail. Leave nothing unsaid when it comes to your appreciation for those who matter most in your life.
Dear Phyllis:
I'm touched and honored that you asked me to gather songs for you. And it's timely too. Last week, before (our sister) Kay shared your request, I'd been thinking how much I have you to thank for turning me on to music when I was young. Good music. Life-changing music. Music that set me on a course to love, be affected by and addicted to so many great songs and artists almost my entire life.
Thanks to you, I heard the Beatles for the first time in 1965 or 1966. Thanks to you I received a magic box when I was eight years old, a powder blue flip top record player you handed down when you got your first stereo system. It didn't take me long to cast aside my March of the Picnic Ants and Woody Woodpecker records and Mary Poppins' soundtrack and begin raiding your collection of 45s -- Johnny Rivers, The Buckinghams, Tommy Roe, The Doors, Chad and Jeremy, and The Mamas and the Papas. Then I discovered your albums – The Monkees, Cream's Disraeli Gears and Wheels of Fire, The Beatles' White Album, and many more. By this time I was the hippest (or most twisted) elementary school kid on Laver Road in Mansfield, Ohio.
And you are still turning me on to good music. One of the songs you requested for your playlist was "Precious Memories." I knew the song, but had I ever stopped to listen? Tonight I did. And my journey took me from Willie Nelson's slow, mournful version, to Sister Rosetta Thorpe's bluesy, crackling, faith-filled take and finally to Emmy Lou's sweet country angel rendition. Same song, many nuanced meanings. I've included all three versions on your CD. I'm graced by your musical tastes and their influence on my life then and now. Thank you, my sister.
Here's a playlist with just a few of the songs I discovered because of you. I look forward to meeting up someday around that magical blue record player in heaven. I'll spin a few new songs for you and I look forward to what you have to share with me.
Love, your brother, Mike
For Phyllis
Reader insights
Be the first to share your insights about this piece.
Add your insights