For my other loves
Songs to recognize my not significant others
Owl City: When Can I See You Again?
Generally, when I find that people hate Valentine's Day, it's because I believe their compartmentalization of love has shoved it firmly into the relationship kind of love.
I've never thought of Valentine's that way, perhaps because my favorite part was waking up and seeing cute gifts my mother had gotten me and trading gifts with friends. Even into adulthood I see the holiday as an invitation to celebrate all kinds of love, so here is the playlist built on that.
Storage: Familiar love, love of family
One of my brothers and I were super close before he grew up and moved half a country away. We didn't have any contact with my other brothers for decades- long enough to miss one of their funerals. I love all three of them, I'm told the one I never got to meet is a lot like me: creative, funny, and a little wild.
I miss them and every day I hope we move closer to the time we'll all be able to meet again. For them and their kids, I chose When Can I See You Again? by Owl City.
For my parents it's a bit different. If you read some of my other articles you'll notice that due to disability I live with my parents and probably always will. I owe them everything, even if we annoy each other like any four adults stuck in one house (two obviously more indebted to the other two) would be. My parents encourage me to go and write and try to do things in spite of my disability, so for them I chose High Hopes by Panic! at the Disco.
Agape: Selfless love, love towards mankind, love for children or pets.
I've heard agape taken to two different extremes so I'll just handle both of them. It's either the love you'll give everyone, the love you'll only give to those you'll die for, or some combination of the two. Who like boxes anyway?
I'm on a constant seesaw of loving the world. I should rephrase that, I sometimes have a hard time loving some of the people on the world. I think that that's okay. Because I work through not loving their actions, like I would if I had kids ("Timmy, why did you burn down the rainforest?!") because everyone generally does things for the same reasons. Although people do deserve punishment when they do bad things, they're still human, still capable of and deserving of love. So, although not in action but in human rights, I'll Stand by You by Rachel Platten.
I've never dared have children. My disability is genetic and frankly, makes children more annoying than usual. Barring all that I lack the money. So I went for the low-cost somewhat self-sufficient model of pets. Of course the issue with them is that they generally don't live as long as you.
Happier by Marshmello featuring Bastille is a song that plays and to some people may sound like a love song, but to those of us who have watched the devastating music video it's about the moment you say goodbye.
It reminds me of my cat Kokoro, named after the Japanese word for heart (my poor, poor weeb heart). For anyone who has met their soulmate animal, he was mine and it was devastating when he died. This song helps me get a good cry out and remind myself that both of us wanted the other to be happier.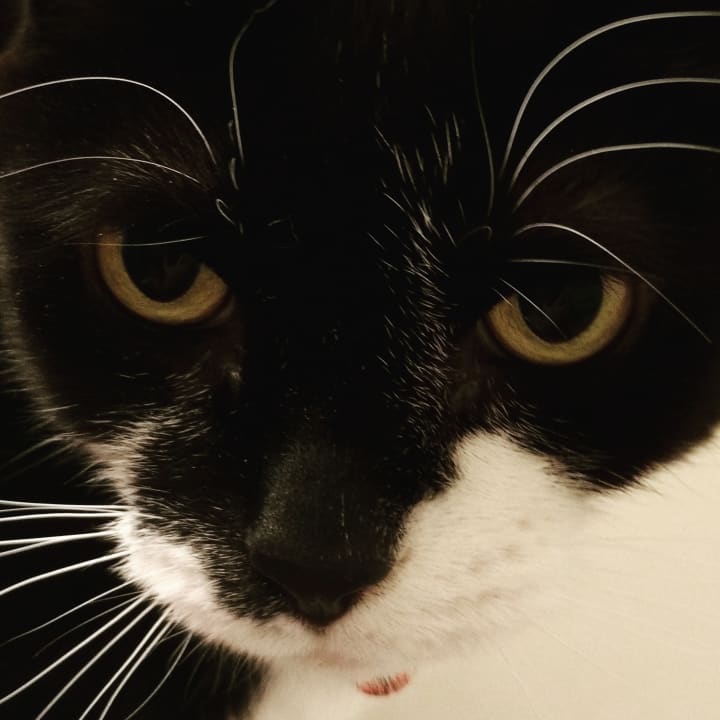 Philia: Love of friends
So, I have friends. I swear I do. Just as adults they're off doing things like working, getting boyfriends or girlfriends or Covid. You know, busy times.
Being a permanent shut in is bad for my social life, but passing out on floors is bad for the structural integrity of my head and neck. So for this one, I'll have to live vicariously through my spouse who has a friend group so riotous they can drain my battery in an hour flat and all the dance songs I wish I could be. For my friends, their friends, and the continuous rut we always find ourselves in of never seeing enough of either of them, here's the Middle by Jimmy Eat World
Philautia: Self Love
I fail, a lot. One of the first things I learned after I became really sick was that I had to change my expectations of what my life was going to be. That wasn't bad, it was just different. Failure, change, even not thriving is often seen as some indication that something is terribly wrong with you and you must punish yourself with guilty thoughts.
But there's a lot of love in the world everyday and instead of looking for the sad things, we can prepare some cute surprise for someone we like just don't like like. Especially if it's yourself. Get yourself your favorite drink or watch your guilty pleasure. You're a person too and you deserve all the love you can give you. The last song I give you is Try Everything by Shakira (why yes, I do like Disney movies).
playlist
Lifelong writer, animal lover, just married forever in love. Someday we'll all be plastic star cornflakes.