Playlists
Finding Quality Music Under the Radar
Summer is the perfect time to sift through releases that might hide musical gold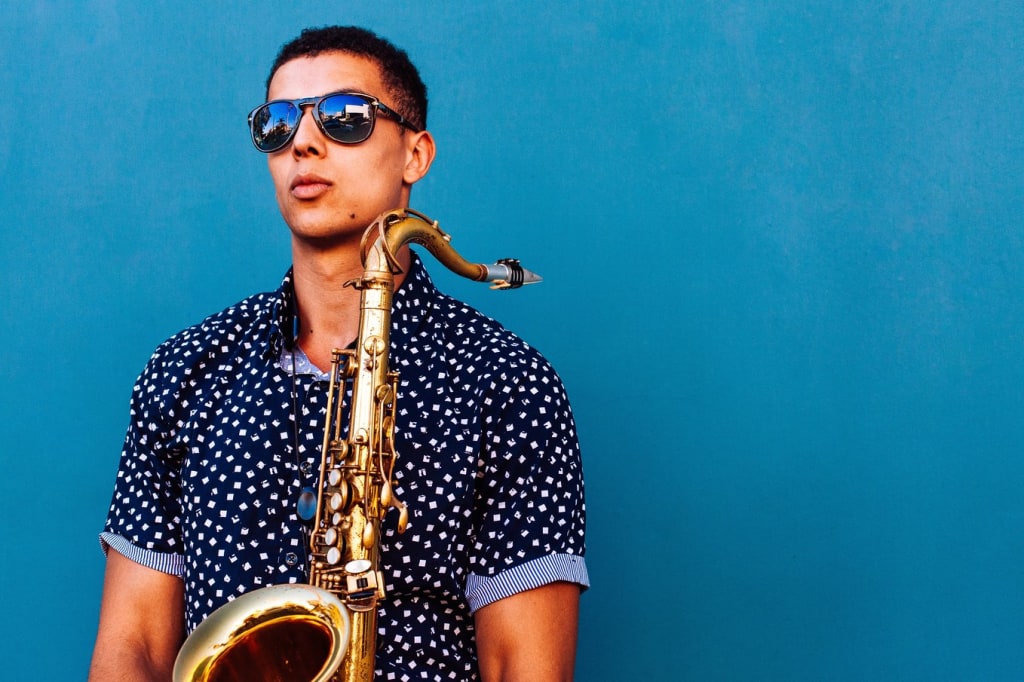 Image; Atikh Bana on Unsplash
These days, with streaming, downloads, and all the available formats, new and old, it is quite easy for good music to fall under the radar. In that respect, it is an almost an even field, whether music is something you seriously follow or you are just a casual fan. It often happens that your pile of vinyl or CDs just grows, or those downloads and possible streaming links are overcrowding your computer.
Still, there's always a possibility to run into something that is worth your attention, whether by chance or when you get a chance to sift through all those piles, or at least a few of them. Summer is usually the period when release schedule eases up and gives you that chance. If you are able to grab it, that is.
Of course, the big part of those piles is either something that is not up to a standard or something that simply does not fit. But then, there are always those hidden gems that simply should not be missed. Here are five recent releases that are really worth any music fan's time.
Berwanger—Watching a Garden Die
Kansas City's Josh Berwanger is obviously a busy guy. He was a singer/guitarist/songwriter for bands like Radar State, The Only Children, and The Anniversary. Along with his latest, Watching a Garden Die, he was also able to record four solo albums.
Just looking at names he or his bands have toured with, you can already get a grasp what he presents on his latest album—Modest Mouse, Mars Volta, Guided By Voices, and Cheap Trick. It is all in the melody and what goes on with it, and Berwanger leans more towards the Guided By Voices and Cheap Trick approach, adding a few other twists in between.
It is mostly a more mellow variant of power-pop like on the opener "Long Way Down" or the balladry of "Remain Untamed," but often he brings in a country-rock flavor, like on "The Business of Living" or "I Keep Telling Myself." A real perfect release for an easygoing summer.
Carriers—Now Is The Time For Loving Me, You & Everyone Else
Going under the name of Carriers is yet another solo project, this time by Cincinnati's Curt Kiser, and Now Is The Time For Loving Me, You & Everyone Else is his debut.
While the name instantly will probably ring no bells, the names of some of the collaborators on the project, like those of Bryan Devendorf (The National) and John Curley (The Afghan Whigs) probably will. So will the one of Sharon Van Etten, who mentioned it in her recommended listening.
With the connections to The National and The Afghan Wings, Kiser's music has more connections to the sound of Philadelphia's The War On Drugs. This has probably a lot to do with Kiser's knack for that expansive guitar sound and vocal similarity to War On Drug's Adam Granduciel.
But another thing Kiser does share with Granduciel is the feel for a good composition, melody, and arrangements, making him able to come up with some great sounds on this long-titled album.
Dead Horse Beats—Inglaterra
Montreal artist Clyde Stubblefield is another one-man band going under the name Dead Horse Beats. So far, he has had quite a few releases under his belt; unfortunately, not with the recognition he certainly deserves. Those more familiar with the Spanish language will surely recognize that under his new album's title Inglaterra, Clyde is presenting his version of a trip to England.
That version could be cloudy, rainy, and hazy, but his jazz-infused soul is quite intoxicating, like a less voice-modulated James Blake, and he should certainly be thanked for that. Nothing wrong with Blake, mind you, it is just that the natural suits Stubblefield's music much better. It also seems that he has an extensive spiritual jazz record collection and has quite an easy touch with sampling, making Inglaterra one of those rainy day/late night delights.
Looms—The Way Up
Looms do have their main man, songwriter and multi-instrumentalist Sharif Mekawy, but are a band who've recently come up with their third album, The Way Up.
At first, it might be a drawback to hear that Mekawy wrote a break-up album, and these have recently become a dime-a-dozen. But Sharif has set his in a guitar quartet setting, that is equal parts guitar and melody; something like a more angular version of Jeff Tweedy and Wilco. This actually may not be such a big surprise, since "Eclipse," one of the album's singles, features a guest performance from Nels Cline, guitarist extraordinaire and one of Wilco's regulars.
The key is that The Way Up sounds exactly what a modern indie-rock album should sound like: tight, dynamic, melodic with insightful lyrics.
Makeunder—Pale Cicada
Even while Prince was still among us, many prospective artists were proclaimed as his heirs. Same could go for Makeunder's main man, Hamilton Ulmer. On the evidence of Pale Cicada, the bands latest release, there certainly might be merits in such comparisons.
Describing this album as "a collection of songs about suburbia, death, memory, and not having a lot of money," Ulmer is able to punch an excellent musical and lyrical punch, with a soulful R&B concept that, with its tight melodies and Ulmer's excellent arranging skills, foes recall the best moments of late, great Prince. Another big talent that should be closely watched.