Finding Good Music Under The Radar - Part Two
New music that should not be missed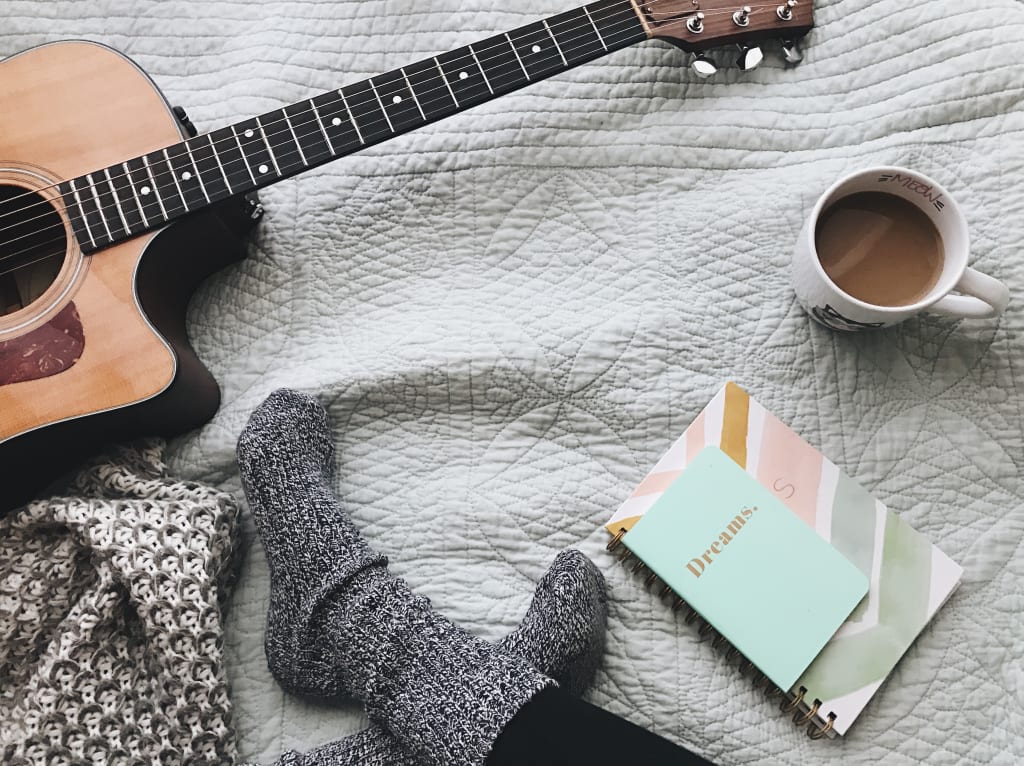 Image: Haley Powers on Unspash
As any holiday season approaches, the piles of music to listen to grow exponentially and so do the chances of some great music just slipping by for no other reason than there is too much of it. The first reaction of any music fan is to go for the music they are somehow familiar with, something they know they will love, like a lavish reissue of one of their favourites.
These days, there are almost countless names that they have never heard of, or something they are not even aware is out there. To try to cover that gap, it has now become a personal monthly habit of mine to sift through those piles of names that do not immediately catch the eye (and ear) and choose a few that really deserve the attention of any discerning listener. Here are the new choices:
Fences - Failure Sculptures
Seattle's Christopher Mansfield, a.k.a. Fences might be known to some for his collaborations with Tegan and Sara. He obviously caught the ear of some, like Christopher Walla of Death Cab For Cutie, who produced Failure Sculptures, Fences' new album, his first since 2015. Mansfield, who says that at some point he played in bars for lonely janitors mopping the floors certainly deserves better for his low-key folk pop that constantly skims around the dark edges of human existence. Still, Fences is able to cover the darkness of the lyrics with some great melodies and playing, with Cedric Bixler-Zavala of The Mars Volta, At The Drive-In guesting.
Pet Deaths - To the Top of the Hill and Roll...
In the same gentler moods are Pet Deaths, a London duo of Graeme Martin and Liam Karima and their To the Top of the Hill and Roll... The duo take the term melancholic music to new levels, constantly turning up with layers of low-key guitar sounds and vocals that perfectly capture 'those November nights' which they mention as the inspiration for this songs. Luckily, these songs made their way to Ian Davenport (Slowdive, Gaz Coombes), a producer at Radiohead's Courtyard Studios. Something for those long winter nights by the fireside.
Prins Obi - Love Tunes for Instant Success
Coming from Greece, Prins Obi, a.k.a. Georgios Dimakis, and his Love Tunes for Instant Success bring a true summer vibe with his psyched-up version of The Beach Boys sound, something some might prefer during gloomy winter days. Georgios, who by original profession is a pharmacist, might have come up with a real musical medicine for the common cold. He breezes through the five tunes here with ease and (summer) aplomb.
Very Good - Adulthood
Brooklyn's Sean Cronin and his Very Good Adulthood are not such an easy proposition to pin down. In the range of the album's nine tracks, Cronin and VGA are able to cover a gamut of genres and styles, often within a single song. Whether it is going down the tracks of the late great Sparklehorse, of "Into The Sun" or his delving into Cronin's jazz background and even country, it is all here, brilliantly played and executed.
Water From Your Eyes - Somebody Else's Song
Water From Your Eyes, another Brooklyn proposition are a duo of Rachel Brown and Nate Amos, and yet another excellent release that covers a wide ground from straight-ahead folk/singer/songwriter material to subtle (and sometimes not so subtle) electronics and beats. What WFE do is make this musical combination gel easily, without at any moment jarring the listeners ears, coming up with some exquisite melodies at the same time. Watch out for this one at the end of October.