ECLECTIC MIX AUGUST 21
The tracks filling my head space this month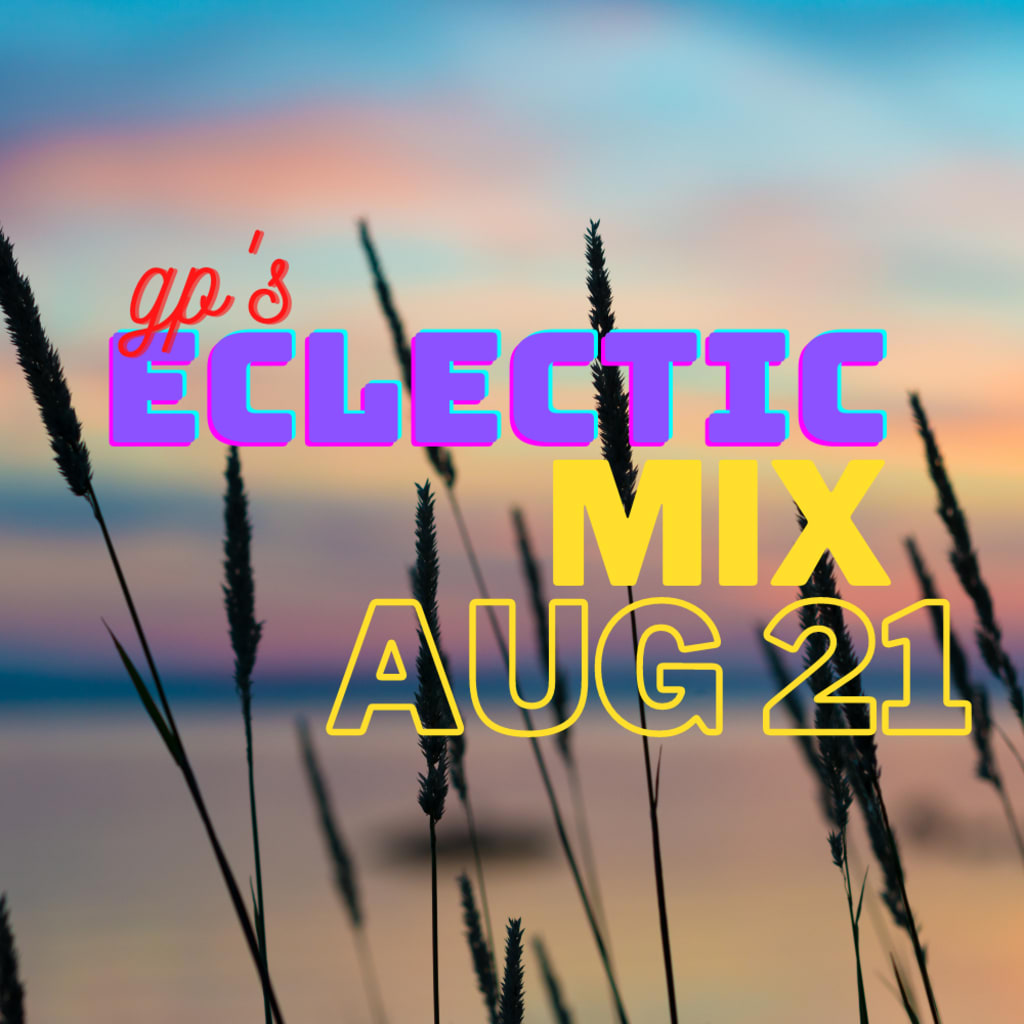 Well it happened everyone, we had a heatwave and it was glorious. This drizzly famous land of Scotland has been scorched by the stunningly sunny weather, and as of the time of writing its continued into September! So this playlist has been influenced partially by it, but also heavily by my viewing this month. I discovered on Netflix the show called Hip Hop Evolution, if you have the time, and love Gangsta Rap, R&B, Hip-Hop, Rap, Trap, or G-Funk then it's definitly worth a viewing. Similarly so if you only have a passing interest then its still brillant viewing, and will explain the world of Hip-Hop and show you how actually varied, and important it has been to the music scene. Its 30 years+ history and origins all laid out, and told in great detail by those who made it, by the end of it you'll know your MC Ren to Q-Tip, The Neptunes, De La Soul, Goodie Mobb and everything in between. Another show which influenced this playlist was The Defiant Ones, a show exploring the origins of Dr. Dre and Jimmy Iovine, their eventual union, and the impact the 2 of them have had on their respective areas before and after working togther. Don't stress though, this list is just as varied as ever, and as always eclectic, just this month with a heavier slant towards R&B. Your ears will feast on old 80's beats, iconic R&B, Trip-Hop, Dance, Indie, 80's Classics, Alternative and Rock !
As alway, i can appreciate the list might be quite long (one day i promise I'll make a list which isn't nearly 3 hours long!), or perhaps you don't have a spotify account. So to help i have included a Youtube playlist below, which boils down the songs, that are without doubt, in my opinion worth a listen:
Gorillaz – Strobelite
Ben Pearce – What I Might Do
Grace Jones – Inspiration
R.E.M. – Find The River
Jurassic 5 – Concrete Schoolyard
Dead Prez – Hip Hop
London Grammar – Hey Now (Sasha Remix)
Totally Enormous Extinct Dinosaurs – Garden (Calibre Remix)
A Tribe Called Quest – Bonita Applebum
Azzido Da Bass – Dooms Night
Les Sins – Bellow
N.W.A. – Staright Outta Compton
Marcus Marr – Pleasure Moon (DJ Version)
Dr. Dre ft. Jewell – Let Me Ride
Global Communication – 8:07
2Pac and Dr. Dre – California Love
Aphex Twin – Girl/Boy Song
AND a second strictly HIP-HOP orintated playlist to indulge your inner Rapper:
Jurassic 5 – Concrete Schoolyard
Dead Prez – Hip Hop
2Pac – So Many Tears
N.W.A. – Straight Outta Compton
Dr. Dre ft. Jewell – Let Me Ride
A Tribe Called Quest – Bonita Applebum
N.W.A. – Fuk Da Police
2Pac and Dr. Dre – California Love
A Tribe Called Quest – Check The Rhime
This months list features Gorillaz, Hercules & Love Affair, Thundercat, Ben Pearce, Storm Queen, Aphex Twin, Gat Decor, Grace Jones, R.E.M., Jurassic 5, Dead Prez, 2Pac, Dr. Dre, London Elektricity, SPace Dimension Controller, Marcus Marr, London Grammar, Sasha, The Art of Noise, Totally Enormous Extinct Dinosaurs, Azzido Da Bass, Seal, Jakatta, Les Sins, Massive Attack, Albion, Amoeba Assassin, N.W.A., A Tribe Called Quest and Global Communication. As always the varied nature of this list makes it ideal for anytime listening, allthough as i said definelty more Rap/Hip-Hop vibes this month, but there is the usual mix of variation sprinkled in, so why not jump into the full playlist below. So until next month, be safe, look after each other, and enjoy whats left of sun before the autumn creeps in!