ECLECTIC MIX APRIL 2022
The tracks filling my head space this month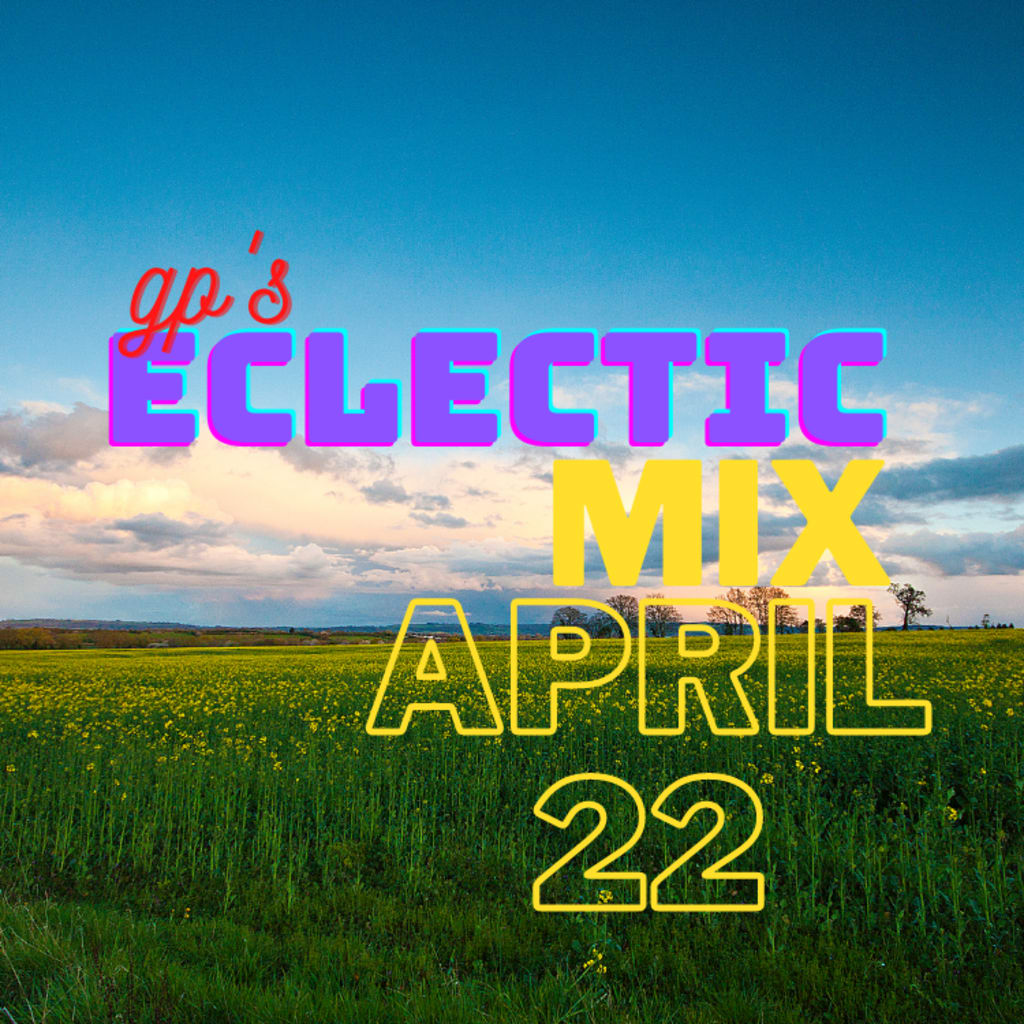 We'll spring has finally sprung, or by the time you read this it will well and truly be over. And you'll have eaten all those easter eggs you got! The days have gotten longer, and although maybe not quite there, we've had a bit of a preview of what kind of days lie ahead. Ones hopefully full of sun, and better days for us all! So far, I've attended my best mates wedding this month and it was one of the best celebration events I've ever had the pleasure of being too. So, I am taking this as the start of all good things!
Now before we go any further, I effectively created 2 playlist's this month. One of which is the culmination of music I'd complied for my dad, which was partially inspired by the main month's playlist. So here I will present the main playlist, along with the usual YouTube highlights reel. Then I will share the second, which has a much dancier feel, and again i will highlight its songs to not miss. SO, let's get started!
Now for any new people here, and maybe if it's the first time coming across the word eclectic, then this playlist is varied. There is some 80's classics, alternative, dance, 60's soul, Hard trance, UK hip hop, 70's funk and everything in between. Again, as always, these playlist's are quite long, so I'll breakdown in this YouTube compilations song's that I definitely recommend you don't miss:
RUFUS DU SOL – On My Knees
Jamie XX – Loud Places
Blondie – Heart of Glass
Bob Moses & ZHU – Desire
Lambchop – Up With People
Nina Simone – Baltimore
Jamie XX – Gosh
KC & The Sunshine Band – Shake Your Booty
Apres – 'Til Your Love Runs Out
Gorgon City – You've Done Enough
The Blaze – Territory
Amtrac – Those Days
Marvin Gaye – Got To Give It Up
Mabel – Finders Keepers
This month's list features Blondie, Jamie XX, Grand National, Lambchop, The Grid, Daniel Avery, Jon Hopkins, Nina Simone, KC & The Sunshine Band, Simian Mobile Disco, Maribou State, Jetta, Vladim Yershov, Cristoph, Après, Adam Beyer, Gorgon City, Yves V, Wankelmut, Joel Corry, Calvin Harris, Abakus, Anderholm, Theo Kottis, Robert Plant, Satin Jackets, Cannons, Oxia, ARTBAT, RUFUS DU SOL, The Blaze, Steve Weston, Flume, Forest Swords, Phantogram, Bob Moses, Amtrac, Marvin Gaye, Bobby Womack, Labi Siffre and Mabel. As always, this list is for listening to anytime really (well I would say that as it's my list) but is probably best enjoyed loudly or with a good set of headphones on.
Afterwards
This next playlist is partially inspired by this month's playlist, and by a need to give my dad some new music to get himself into. It's got a strong dance element, and clocks in at around 4hours and 23 minutes. SO be prepared, It is also called afterwards as it's maybe the type of playlist to play after a night out, just be careful the neighbours don't complain! As always, I will boil the list down to a YouTube playlist of the highlights that you should give a listen to, if you don't have time for the full list!
Amtrac & The Juan Maclean – Grit
Cubicolor – "Down The Wall"
Ara Koufax – Natural States
Wayward – Ridge Road
Elkka – 'Burnt Orange'
Daniel Avery – Naive Reception
Wayward – Transcience
Theo Kottis – It Wasn't Meant to Be
Adam Beyer – Your Mind
RUFUS DU SOL – On My Knees
Amtrac – Radical
Alex Metric & Amtrac – Upswing
Amtrac – MIDI Ceremony
OXIA – Domino
Flume – Say Nothing (Tchami Remix)
ARTBAT – Horizon
This special playlist features Orbital, Bonobo, Cubicolor, CamelPhat, Bicep, Telepopmusik, Wayward, Joy Orbison, Barry Can't Swim, Ara Koufax, Fila Brazillia, Coldcut, Plaid, Denis Horvat, Alex Metric. Massive Attack, Ellka, Daniel Avery, George Fitzgerald, Jetta, Opus III, Sander van Doorn, Wayward, Cristoph, Gorgon City, Theo Kottis, Adam Beyer, Amtrac, RUFUS DU SOL, Bob Moses, Alex Metric, ARTBAT, OXIA, Flume, Steven Weston, Fred Falke. Now this is defo for the afterparty, and you might want to warn the neighbours (or invite them in) before you hit play, as there is a few belters that you'll be cranking up!!! So, until next month, be safe, and take care of one another.
Hope you've enjoyed the music, and don't forget how important music is. Afterall its the soundtrack to your life!!!
Reader insights
Be the first to share your insights about this piece.
Add your insights