Documentary Review: 'Truth to Power' Celebrates Art Changing the World
System of a Down lead singer Serj Tankian proves that art can change the world in Truth to Power.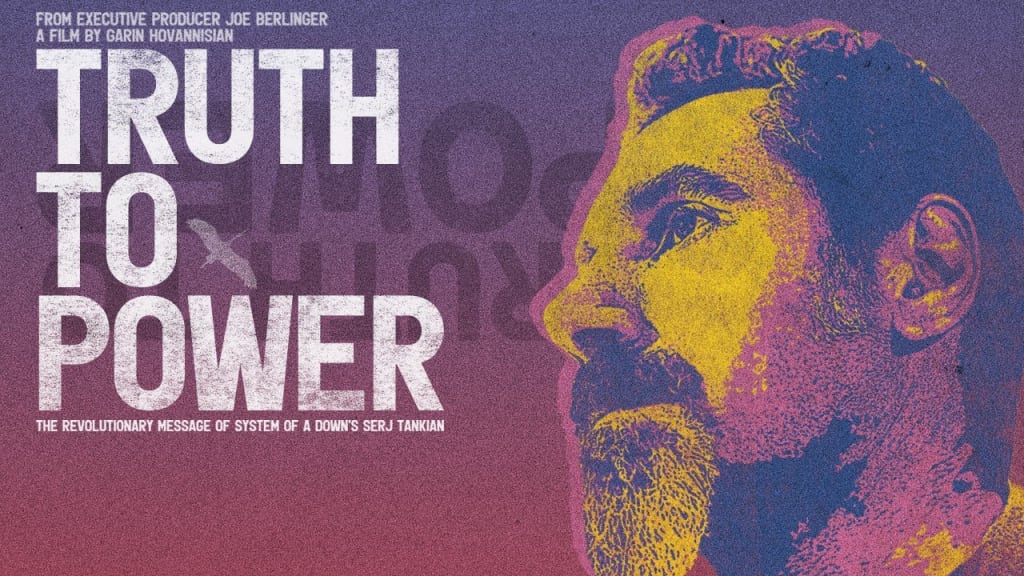 Though System of a Down became popular and relevant during a time when I should have taken notice of them, I somehow have managed to miss out on their career entirely. Where once I was plugged into nearly every music scene and every relevant popular band on those scenes, after September 11th, 2001, I fell out of love with any music that was not a comforting reminder of a pre-terrorism past.
Judging and tracking music, which was part of my job in the radio industry at the time, became just that, a job. I lost the love for discovery, the love of exploring new worlds of music and being one of the first to find something exciting about a new band and a new release. This is a long way to say how I genuinely regret having passed off the job of reviewing rock and metal records to those whose scars from September 11th didn't include a loss of pleasure in an artform they held dear.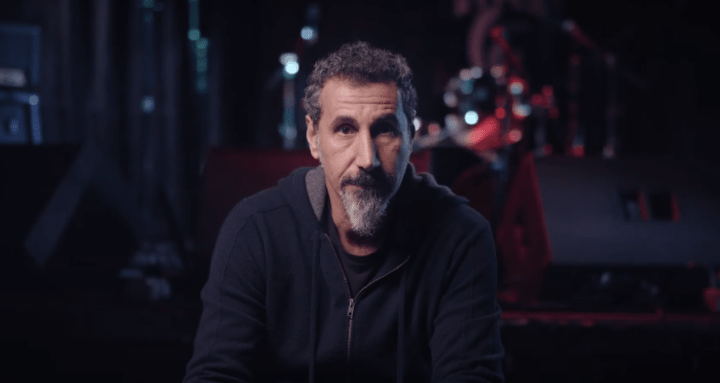 This is a relatively new regret, one I have, in fact, discovered only as I am writing this review and while I was watching the terrific new documentary, Truth to Power. Looking back, I might not have been so completely hollowed out and worn out by the politics of war if I had allowed myself a moment to discover Serj Tankian and his incendiary and inspiring work. Perhaps, had I not closed that chapter of my life in favor of endlessly spinning 80's Prince and Elvis Costello vinyls to avoid confronting modern popular culture, I might have seen the world in a whole new way.
Truth to Power tells the story of one of the few boldly and brilliantly political bands of the last two decades. Though one could easily write the band off as just a heavy metal band, Truth to Power forces you to confront Serj Tankian and his bold rhetoric amid the shouting, and massive riffs of System of a Down's brand of heavy metal. While I lamented how there didn't appear to be any anti-war music to match what came from the 60s and Vietnam, System of a Down was serving what I was refusing to go looking for and whining about it not existing.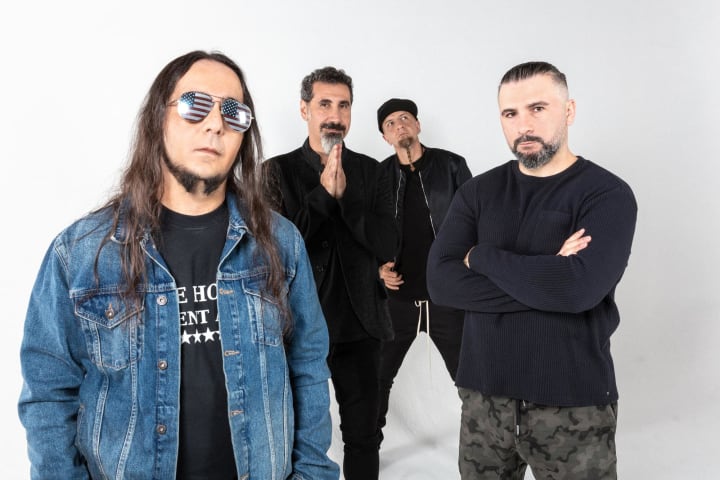 At a time when many were fearful of speaking against the war, Serj Tankian wrote the song "Boom" and had a music video created by Michael Moore that was quickly rejected by mainstream outlets. It's a testament to the media conspiracies that we pretend don't exist that a band could at once rise to having a number 1 album and get banned by mainstream radio while the mainstream media turns their backs to them. Usually, a major record gets to even those as sheltered as I was just by media osmosis but not System of a Down which became a phenomenon through the fierce loyalty of a shunned and unintentionally cloistered fanbase.
Truth to Power gives this moment of early 21st century popular culture a strong context but the documentary truly gains momentum when focus shifts to the bands roots in Armenia. The members of System of a Down had bonded over their Armenian roots and shared a passion for never letting anyone forget about the Armenian genocide of 1915. It became a bonding cause for the entire band to get governments around the globe just to recognize that the genocide occurred.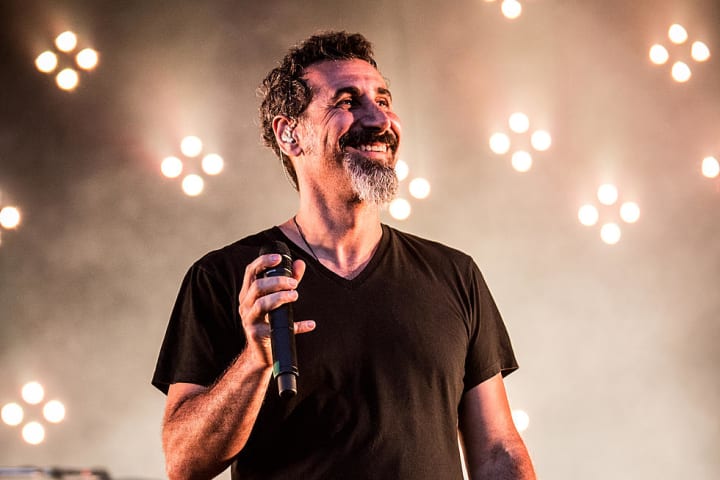 This is not a sexy subject, it's not one that garners much mainstream attention or one that rallies even the most loyal fanbases, but Serj Tankian never gave a thought to whether writing or singing about the suffering in Armenia was going to please audiences. Tankian and by extension, System of a Down, was seized by the moral correctness of defending Armenia and getting the world to recognize and condemn what occurred in 1915 when the Ottoman Empire slaughtered more than 1 million Armenian people.
Decades upon decades passed and even the United States and leaders from JFK to Bill Clinton to Barack Obama, refused to acknowledge that the deaths of these million plus people had even occurred. It's a shocking black mark on world history that has only recently been changed due to the activism and passion of people like Serj Tankian. That's quite a legacy for a rock star, gold records, Grammys and helped bring the world to recognize the Armenian Genocide.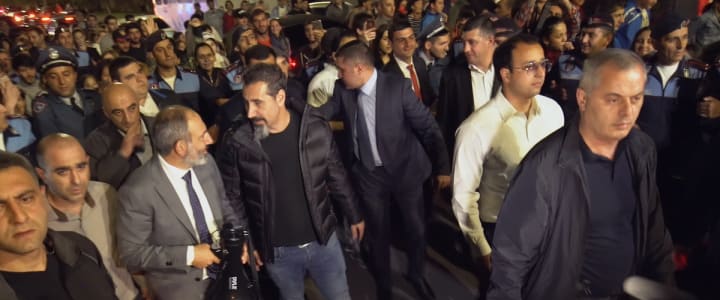 The documentary ends with a celebration of the transformative power of art and artists. In recent years, while fans clamber for new System of a Down records, Serj Tankian has focused his energies on free and fair elections in Armenia. The final act of Truth to Power shows Serj watching and near tears as the people of Armenia fought against corruption and dictatorship and then cried out for him to come home and celebrate with them. It's a must see moment in a must see documentary.
Truth to Power is available now wherever streaming rental titles are available.

Sean Patrick
I have been a film critic for nearly 20 years and worked professionally, as a member of the Broadcast Film Critics Association for the past 9 years. My favorite movie of all time is The Big Lebowski because it always feels new.
See all posts by Sean Patrick →