Documentary Review: 'Jagged' is a Nostalgic Remembrance of Alanis Morrissette
Jagged is not serious enough to be taken seriously but it is quite entertaining as 90s nostalgia.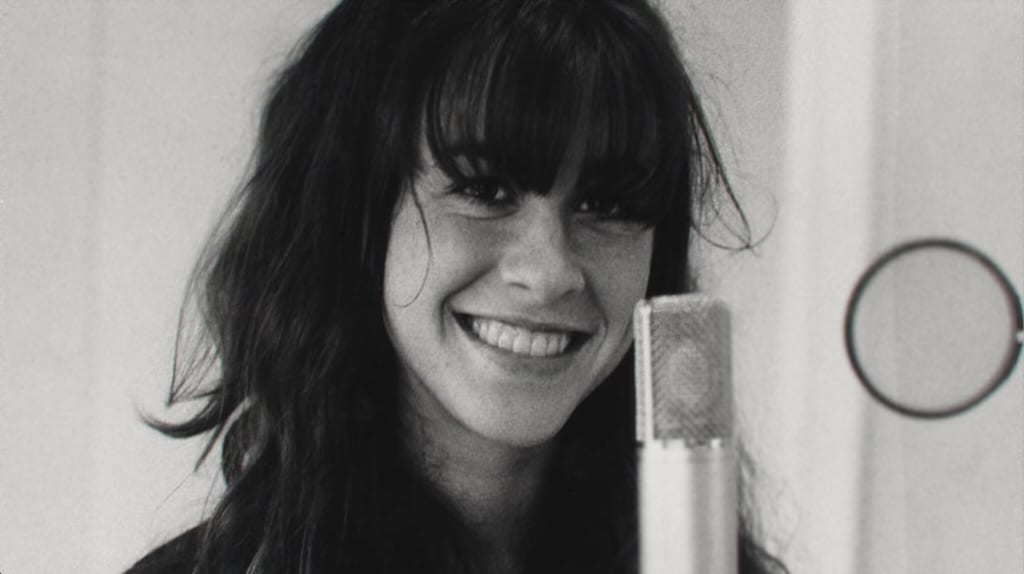 On November 25th, 1995, I was 19 years old and I was in the audience at the Adler Theater in Davenport, Iowa to see Alanis Morrissette on one of the dates from her Jagged Little Pill tour. This isn't clout chasing on my part, Alanis was, by this point in her career, even being only 21 years old herself, already one of the biggest stars in the world. By November of 1995, You Oughtta Know had already rocketed Alanis to superstar status by the time she brought the Jagged Little Pill tour to Davenport, Iowa.
It was an amazing experience. I had great seats, about the 15th row, center of the building. By this point, Alanis was already working on new music that would eventually end up on her next record, Supposed Former Infatuation Junkie and I got to hear an early, stripped down version of Thank U and Unsent. (Okay, that was a little bit of clout chasing on my part.) It was an incredible experience and it all came rushing back to me as I watched the new documentary Jagged on HBO Max.
Jagged is the controversial documentary that Alanis herself has refused to promote and has openly distanced herself from. According to an article in the Washington Post, Alanis claims to have been suffering from a bout of postpartum depression at the time she was interviewed by director Alison Klayman for the documentary and that she wasn't aware of how the information she discussed would be framed by the documentary. Specifically, Alanis was unhappy with the portrayal of rumored sexual assaults she suffered as a teenager breaking into the music business.
Indeed, there does appear to be a certain flippancy in the way this section of the documentary plays. It's a distinct lack of seriousness, a dry reporting of this aspect, almost completely lacking in the emotional complexity the topic deserves. Alanis herself briefly touches on the topic, talking about telling a therapist that the sex was consensual and then correcting herself with the remembrance and recognition that she was 15 years old and unable to legally consent to sex with anyone. No names are dropped, per se, but there is a particular sort of shade thrown on one of Alanis' early and very controlling producers.
For the most part however, Jagged is a lovely appreciation of a moment in popular culture history. Indeed it feels like a moment when Alanis Morrissette went from former Canadian kids show actress to the most talked about and listened to woman in all of music. One thing that director Alison Klayman undeniably captures in Jagged is the speed with which Morrissette's debut song and record went from unknown to massive and from just recorded in Glen Ballard's house to ending up in the collection of more than 33 million music buyers.
Perhaps the best and most exhilarating part of Jagged is hearing the story of how Jagged Little Pill was delivered to the offices of KROQ-FM in Los Angeles and You Oughtta Know was almost immediately put on the air. The song was an immediate hit with phones lighting up and listeners begging to know who sang this powerhouse song. This does lead to the less interesting and boringly salacious discussion of who 'inspired' You Oughtta Know, including the required name drop of Full House star Dave Coulier, but until then, the story is very entertaining, an exciting blast of 90s nostalgia.
The section on Alanis' music videos is a tad thin. Talking heads tell us about the urgent importance of MTV and show us clips of Alanis' many music videos but there is little to reflect how the artistry and construction of those videos played a role in further breaking Alanis into the mainstream. I did like the insight that Hand in My Pocket gave everyone Alanis' face for the first time and how, after that video she couldn't walk down the street quietly anymore but beyond that is a rather facile and tossed off observation of the video industry.
The biggest chunk of Jagged is dedicated to Alanis' Jagged Little Pill tour which is where we entered in this review. Jagged features a look back at how Alanis cobbled together her touring band, a group of oddball musicians that included future Foo Fighters drummer Taylor Hawkins who left Alanis for The Foo Fighters at the immediate conclusion of The Jagged Little Pill tour. Alanis took Hawkins' leaving hard and he speaks about that in the documentary and it feels poignant that Alanis doesn't have much to say regarding Hawkins in the documentary, though that could be the result of a narrative being built.
That's not to say I believe the documentary is full of lies but, with Alanis herself claiming the filmmakers went in with an agenda that only became clear after they reached a final cut, it's hard not to question some details, especially how perfect and dramatic Hawkins' revelation about his and Alanis' falling out was and how she is either not asked about or doesn't respond to any questions other than to say it was hard having been together with this group and then to be scattered as they were after the tour ended.
Of the talking heads in Jagged we get Glen Ballard, we get Maverick Records A & R man turned CEO Guy Oseary, along with several of Alanis' childhood friends. We also get the wonderful Shirley Manson of Garbage whom Alanis has toured with just recently and who has a unique perspective of the impact Alanis made on the music industry. Manson and Garbage broke around the same time and Manson shared how Alanis' moment was a statement to the music industry that indeed, women wanted to hear music that reflected their experiences in all of their messy glory.
In the end, Jagged is something of a mixed bag. There are a number of great things about it, especially the nostalgic appreciation of the 1990s and I must say, my teenage heart soared remembering Jagged Little Pill. I enjoyed Alanis herself, always a delight, and the concert footage, the songwriting insights, all too brief, but there, are wonderful. Alanis distancing herself from the documentary leaves a bad taste in the mouth. On one hand, a documentary attempting to get to the heart of a story has to risk making the subject mad, on the other hand Jagged doesn't have the seriousness to it that justifies the inclusion of anything that should upset the subject.
If anything, the documentary is lacking any punch, any heft. It's a lightweight documentary that lacks the weight to give any context to the allusions made to sexual assault or other issues that Alanis faced and overcame in her journey to superstardom. There is enough good about Jagged, in terms of fun and nostalgia, to make me recommend it to you but you should go into it skeptical and a little on guard for moments when the drama is forced or when the shade is thrown with little genuine insight or reflection.
Jagged debuted on HBO Max on November 19th, 2021.