Depeche Mode: Memento Mori Tour
experience the mystique before you die...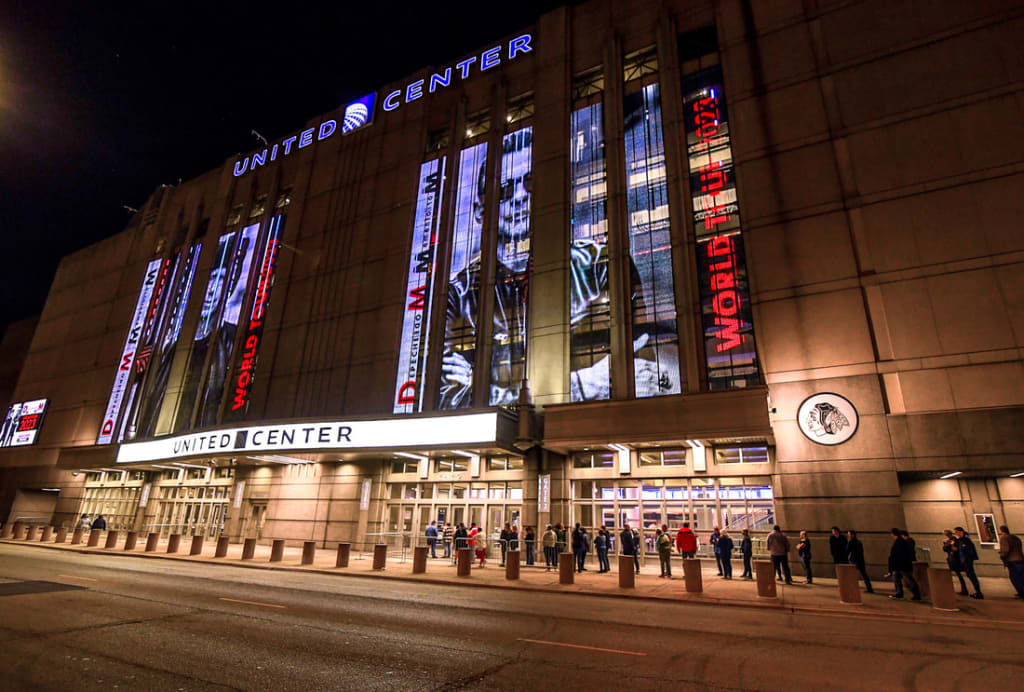 Photo credit: United Center - Bobby Talamine (c) 2023
The concept of a live show is a surreal experience. You're in this venue, eclipsed by the ultra fluorescent lights with the pre-show jitters coursing through your veins.
There's a lot of commotion, anticipation, exhilaration, especially when it comes to seeing an artist that still continues to influence generations: Depeche Mode.
My generation, also known as the Y2K millennial bratz, has referenced and sampled Depeche Mode melodies to elevate their sound or present their own interpretation of how that sound reverberates and clicks in their head; i.e. Cinema Bizarre's "Escape to the Stars" sampled a synthpop melody from DM's "Everything Counts" and Hilary Duff sampled DM's "Personal Jesus" for her bonus track on "Dignity" dubbed "Reach Out"
Inadvertently, it makes the curious minds wonder what is the driving force behind DM's influence, star power and mystique. I grew up on house and synth pop music. Some of my favorite artists (i.e. Madeon) are inspired and influenced by Depeche Mode, whether it's by embedding a melody or emulating their own sound, it gets connected back to me and resonates with me…and I had to give credit where credit's due. I attended Depeche Mode's "Memento Mori" tour at the United Center in my beloved city of Chicago.
After all, "memento mori" is a Latin phrase, an ode to celebrate life because you have to remember that one day, you'll die…one time, I made a promise to myself to see as many of my favorite artists, listen to as many of my favorite songs, discover and fall in love with upcoming talent live so that one day, I can tell everyone, relive and relish in that experience through the nostalgic lens.
Some of my favorite memories happened in ripped tights, full glam, and lots of faux leather…and so the ensemble was fitting to recreate a night to remember. I put on my ripped fishnets and my boots and off to the rock show I go.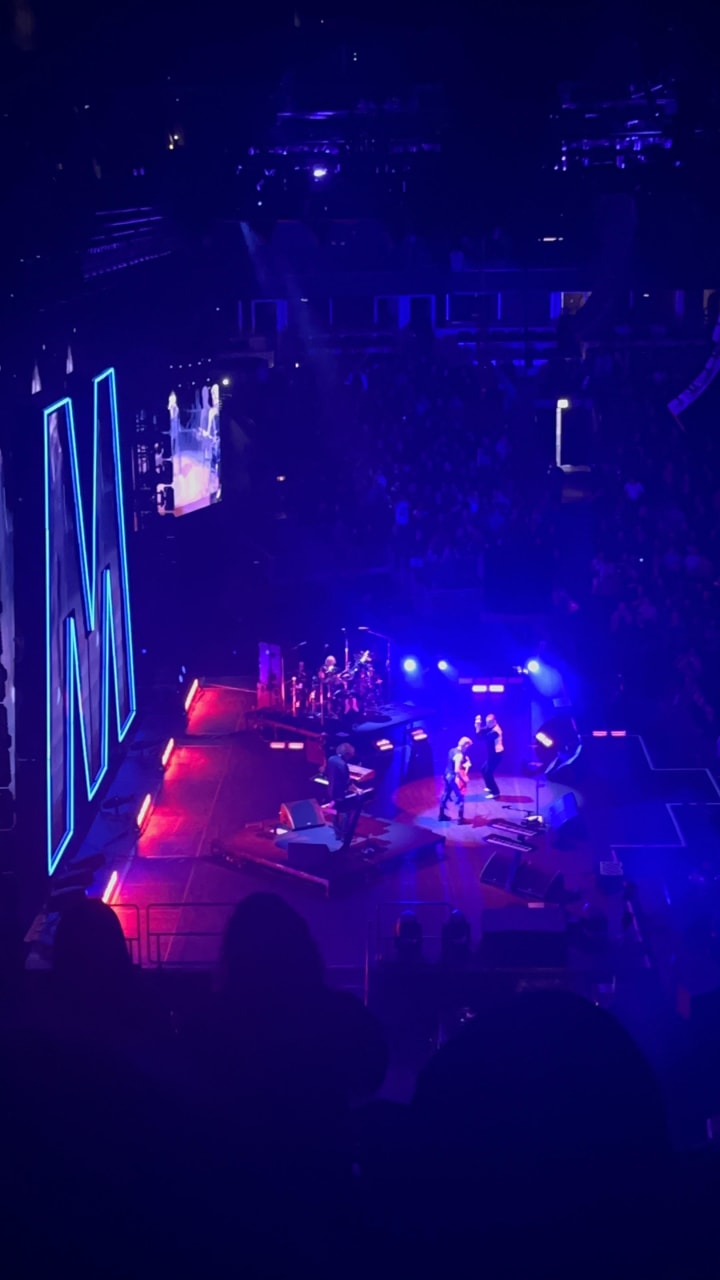 Depeche Mode's very own Dave Gahan and Martin Gore graced the arena of United Center and turned the venue into a blue velvet rave…it felt like they took their long esteemed devotees on a trip down memory lane while also inviting an entire different demographic along for the ride, with the wonderful support of opening act DIIV, they sold out the entire place. The audience was introduced to their touring musicians, Peter Gordeno and Christian Eigner.
Suddenly, we all enter shuffle mode and the show starts off with Memento Mori's "My Cosmos is Mine".
The track that took my breath away was the elongated chorus of "Walking in My Shoes" because Gahan really gave it his all when he embraced the lyrics literally, by showing off his fashion strut boots, and figuratively when he emphasized the tenacity of...
"You'll stumble in my footsteps/Keep the same appointments I kept/If you try walking in my shoes/If you try walking in my shoes"
which is such a powerful lyric and something that, again, can resonate with today's generations.
Classics such as "It's No Good", "Policy of Truth", and "Everything Counts" brought me back to my mom's bedroom in Krakow when these used to play on the radio and blasted on my mom's stereo…I felt transported back in time, but it wasn't until Gahan started singing "Precious" that I had actually been moved to tears.
"Precious" is by far one of my most treasured "feel good" tracks because it brings me to a place of comfort, peace and solace in which I have reassurance that despite when...
"Things get damaged, things get broken/I thought we'd manage, but words left unspoken/Left us so brittle/There was so little left to give" Angels with silver wings/Shouldn't know suffering/I wish I could take the pain for you"
is such a vulnerable, reassuring moment.
It's also easy to dance to and bop too and I loved it. There's always something so special and spiritual in being able to sing alongside the original creator of that song…something I regret not experiencing with Chester Bennington.
But then Gore sung a heavier rock sound coupled with guitar riffs and bass in "My Favourite Stranger" and again, there were true to their original form while also putting a new twist to resonate with the younger crowd…I'd call it nostalgically familiar.
In an ode to late-founding member of the band, Andy Fletcher, "World in My Eyes" showcased images of the late friend and collaborator, paying homage to his artistry, the crowd joining in unison and in remembrance of what kind of legacy paved the way for this and beyond.
The band ended the show with the notably familiar and probably most streamed track "Enjoy the Silence" albeit getting the crowd up and dancing and singing. The entire venue erupted in song and it was such an interestingly beautiful experience to see so many people, united in song, draped in strobe lights.
After such a jolt of energy, Depeche Mode came out once again to do an encore because there wouldn't be a party without "Personal Jesus" and boy, did the guys reach out…the show was a rave, it took me on a trip and I didn't even need to get high…and that says a lot.
Check out the official setlist below and relive the magic.
About the Creator
I am an intricate mix of flavors and you'll get a taste of them through my writing pieces; versatility and vulnerability go together like a fresh-baked croissant+coffee.
Reader insights
Be the first to share your insights about this piece.
Add your insights