Conversations: Let's Make it Right
DC Smith's 1st single ft. Briana Kivi and C4Play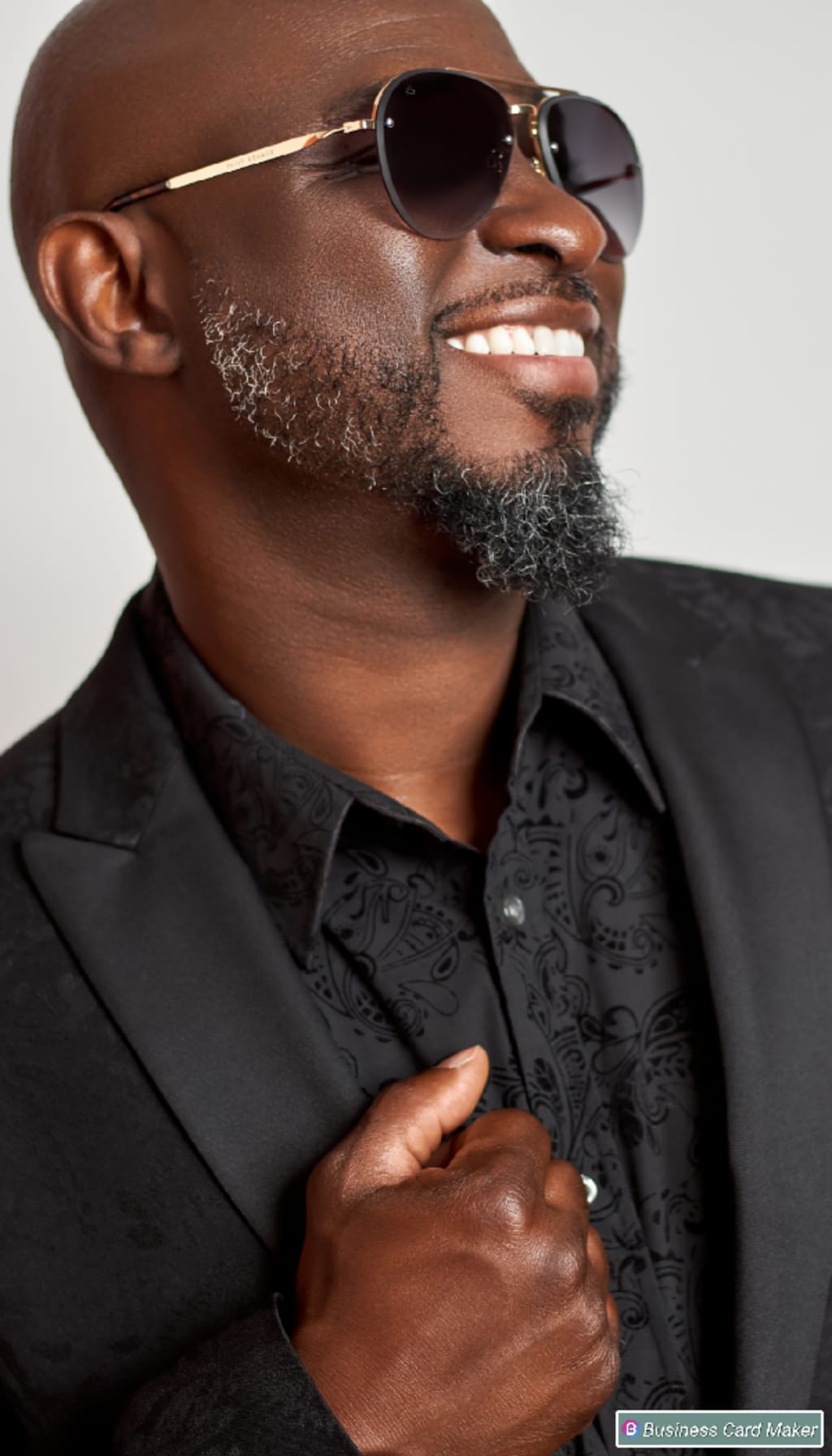 DC Smith is an artist whose music transcends any genre or era. His sound is a mix of soulful melodies and southern beats, with a hint of 90s R&B influence. He has been working on his craft for years and is finally ready to share his music with the world!
DC Smith recently released record, Conversations: Let's Make it Right, featuring Briana Kivi and C4Play, marks his first official foray into the public sphere.
However, this is just the beginning, as DC has an extensive vault of rich, soul-provoking music waiting to be released. Listeners can expect a diverse range of sounds from DC Smith, spanning from irresistible dance hits to soul-stirring love ballads and thought-provoking classics. His music seamlessly blends soulful and southern melodies with modern and 90s R&B influences, creating a fusion that is both familiar and refreshing. [Spotify Bio]
**********************************************************************
What 1st drew you to music?
I was immersed in music from birth. I come from a family of singers, predominantly in the church. Everyone around me even to this day is musically connected whether a musician, dancer, dj or vocalist.
Tell us a little bit about yourself. Your (music) background?
As I mentioned, I grew up in the church learning to sing. However I was also the kid with blank cassettes recording songs from the radio to sing along.
Do you have a preferred genre?
R&B and Pop are my main genres however I've written country, blues and hip hop for other artists.
Do you write your music, or do you collaborate?
Yes, I write my own music however I recently collaborated with other new artists on my first release.
This is exciting, you recently released your first single …what inspired it?
Actually the song was a collective effort. I met Briana in a studio session and immediately became friends. The musical chemistry was instantaneous. She had already written a verse and was in the process of recording an original song. My verse actually came from an original song written over 10 years ago. We added C4's lyrical prowess to the last chapter and Conversations was born.
Were there any challenging aspects to writing and/or recording "Conversations "Let's Make it Right""?
Conversations seemed to come together organically. Of course with three perfectionists, we picked at until we were happy with the final mix. If there were any challenges along the way I would say that was it. But the making of it was pure joy.
Do you have any other plans relating to this release? A video? A special concert?
Right now we are writing the treatment for the video. It will be unique and compelling look into the three stories
Do you, or would you like to, perform live?
Yes I'm looking forward the live shows to come.
What song, any song, do you think would be fun to perform live?
Conversations is defe=initley at the top of the list. Sharing a stage with Bri and C4 will be monumental to me. I have several other dance songs I'm looking forward to seeing people react to. Feel Good Music!
Do you create music for yourself or your fans?
Selfishly for myself which is why my music has been withheld for so long. Its been my therapy and something that has been a private pleasure.
Has your musical journey had a deliberate direction, or did it simply evolve in whatever direction it found?
I've always written music and supported others in their musical aspirations. Some encouraged me to pursue my own however as i mentioned my music was my private solace.
What music do you listen to 'for fun'?
R&B, POP, Dance, Hip Hop mainly but you'll also catch me listening to the likes of Damien Escobar, Thomas Rhett and similar
Would you like to travel to other countries to perform your music? If so, what would be your first stop?
Absolutely! I'm looking forward to that most of all. I've pivoted from not sharing my music to wanting the further points of the globe to hear my music. I'm fascinated by other cultures and look forward to learning more about them through my musical travels. I've been getting a lot of love from the UK, China and the Philippines so of course I'm hoping for those opportunities.
What would you be doing right now if it wasn't for your music career?
Continuing to work and help others in their musical careers.
How do you feel the internet has impacted the music business?
Of course there's good and bad. But overall its allowing talented artists with less means to pursue their dreams. That will always be a good thing
What is your favorite/best outlet to connect with your followers Instagram, Spotify, FB, Twitter, iTunes? How would you want them to follow?
Spotify would be wonderful however I'm found on all platforms.
Are you currently working on any projects we should look out for?
Yes. I'm currently working with several talented producers from in the US, UK and Sadri.
Show Out Tonight, Tonight Belongs to Me, Roots & Paradise are upcoming records I'm very excited about as well as a bluesy Christmas single yet to be titled.
Is there something you would like to say that I didn't cover?
I want those who enjoy my music to know how much I sincerely appreciate them and their support in this new venture.
Reader insights
Be the first to share your insights about this piece.
Add your insights