Christian Rap EP Review
19-Year-Old Christian Artist Releases His New Ep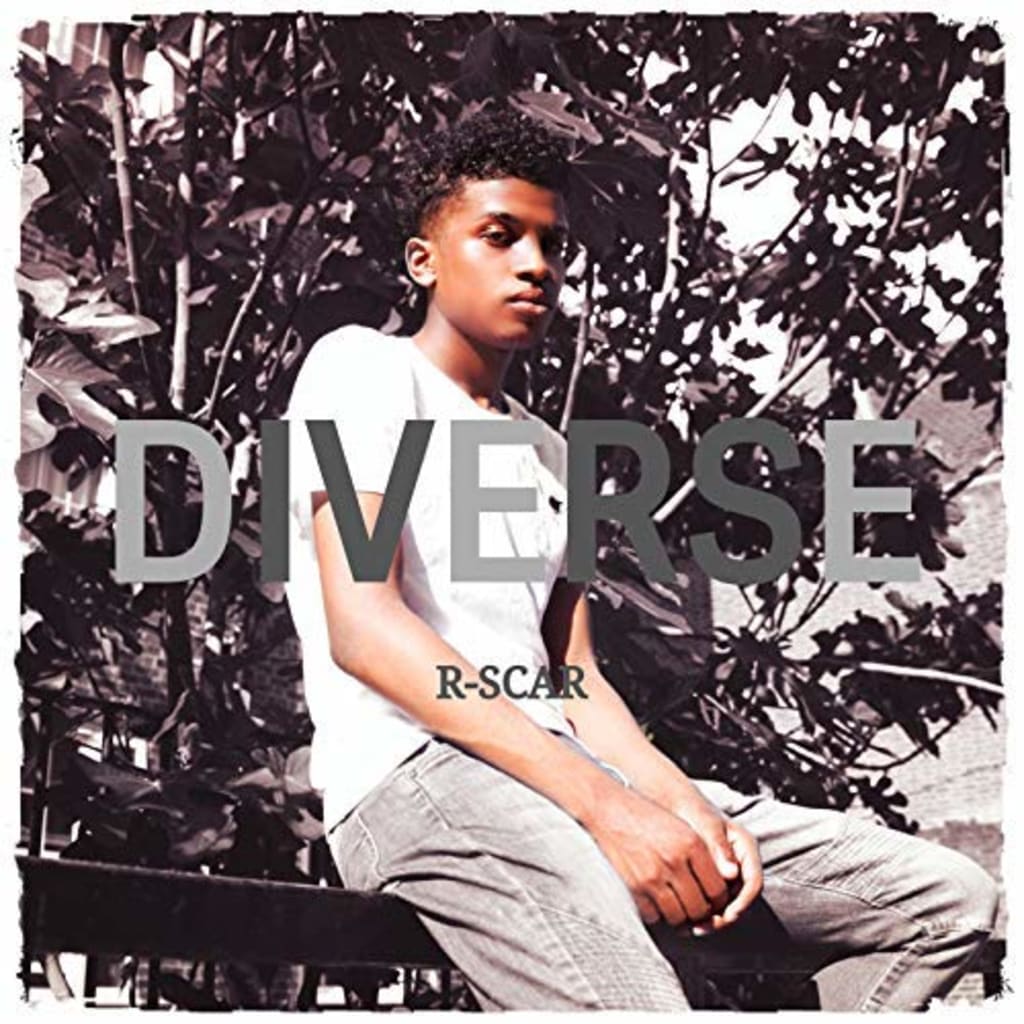 South London Rapper, R-Scar, recently released his new EP Diverse. The Christian artist, fearlessly expresses and embeds heavy beats into music.
Diverse has a range of sounds inspired by hip-hop, trap, and drill, and R-Scar often incorporates auto-tune into his songs whilst delivering conscious lyrical content for his audience to dwell on.
"Psycho" is the first track on the EP and carries a light riding bopping beat. Through R-Scar's rhythmic rapping, he tells of his experience of being viewed as crazy for choosing to follow Jesus. The 19-year-old demonstrates from this first track that he is a competent lyricist as he also displays transparency of how he used to be ashamed of his faith, but has since overcome that and how he is passionate about serving God for life.
"Triple Double" is the second song on this collection. Sounding similar to some Migos songs, with repeating fading words in the background and verbalised noises such as "swish swish," R-scar chose to stick closely to the genre of trap for this song and certainly achieved this. Touching on his blessings and also his experiences in prioritising material things in relation to his faith. He speaks on his authentic experience whilst rhythmically rapping over the mix of sounds displayed on the track.
Company is one of my favourites on this record collection and is one of the chilled vibe tracks. It begins with tuneful keyboard notes playing and R-Scar's 12-year-old cousin, DavEorKoFi's melodious vocals are also featured, creating harmony. The lyrics speak of the blessings of having an identity in Christ and how comforting and empowering His company is.
With the recent increase in popularity of drill music in the UK, a new sub-genre has emerged, labelled as gospel drill. R-Scar contributes to this genre through his track "Tidal." Filled with faith-filled lyrics, he includes scriptures and raps about saving souls with God's power. The fast-paced beat on the track and repeated words in the background, neatly fits into the drill music genre.
The EP ends with "Familiar." On this track, R-Scar boldly states that people should ''get familiar'' with his Christian lifestyle as there is no compromise in serving Jesus Christ. He also addresses the recent issue in this generation of knife crime through rapping ''put the knives on the ground, come together and change things.'' DavEorKoFi is also featured on this track, bringing a symphonic vibe through his vocals to the bopping beat. This song is a great way to end the EP as it clarifies that although people may call him psycho, as mentioned in the starting song, he will continue to live as a Christian and therefore people should familiarise themselves with this. He unashamedly claims it as his identity, which passionately pours out into his music. If you were given the Diverse EP without knowing anything about R-Scar, you would certainly know by the end of the track that he is a Christian. I'd recommend giving it a listen if you are a hip-hop, drill or trap music fan.
The Diverse EP is available on all digital platforms now and you can follow R-Scar on Twitter and Instagram @iamrscar.
Track Listing:
1. Psycho
2. Triple Double (feat. Jesse Francis)
3. Uncomfortable
4. D.I.F.T (feat. Likemikes)
5. Tidal
6. Company (feat. DavEorKoFi & Renee Scarlett)
7. Remedy
8. Wanting You (feat. Fegs)
9. Free
10. Familiar (feat. DavEorKoFi)
album reviews