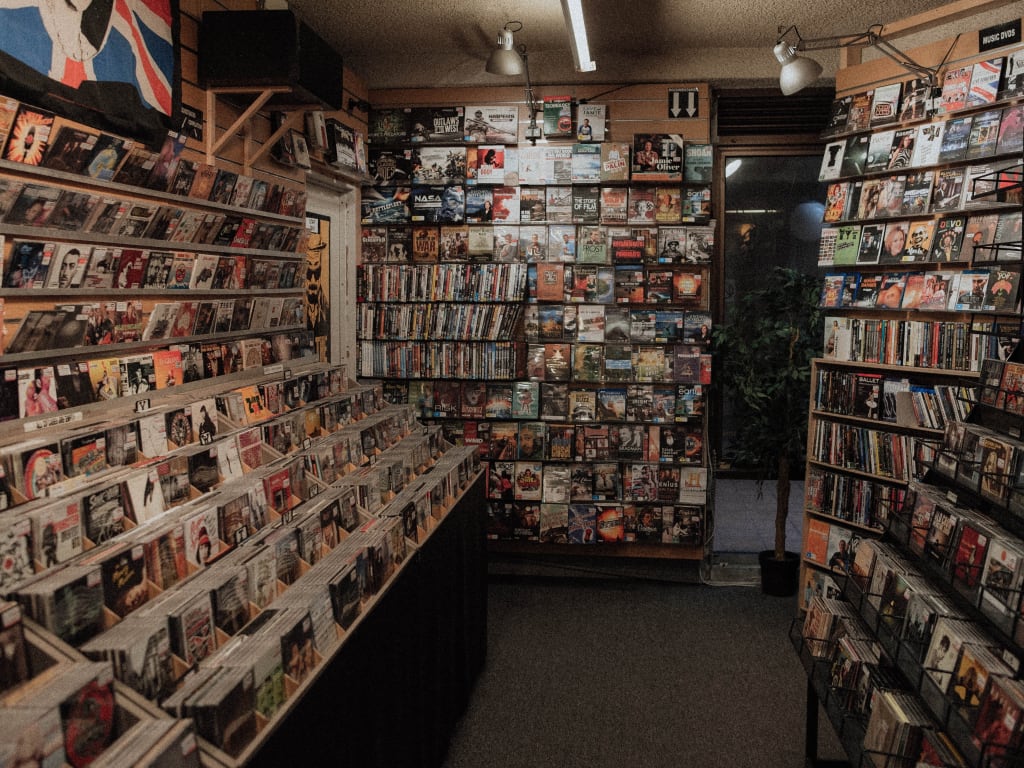 Photo by: kevin laminto on Unsplash
Ever wondered where that favourite CD of yours disappeared too? Surely it's not just me, that misses the era of buying a shiny, compact disc in which I could see my reflection at the back? I remember the first CD I ever bought. It was Destiny's Child self- titled debut. It went straight into my yellow Alba all in one, CD player. There was a 2 tape-deck, with a CD insert that sat right at the top. I loved it.
While I embrace the digital age we're in, the near-death (or actual death) of the CD, has left some of my once collectable compact discs with few cases in-tact, and select album covers missing as well as Mariah's sleeve notes!
As someone who likes to travel, it makes no sense carrying my CD's around. Still, I miss the experience of anticipating when I'll buy an album as the digital world we're in, has made the CD slowly fade away. When I'm on the go, there's no other way to listen to music other than digitally. With technology evolving, the way we listen to music has drastically changed, with thousands streaming online as well as millions of digital downloads. It's easily accessible, as you don't need to leave your house to buy a new album or get hold of your favourite song. As a result, there's less motivation to buy a CD. However, nothing compares to that quality sound.
I remember spending hours in HMV, trying to find the right album to add to my collection. CD'S give you that collectable items feel, but with downloading being so mainstream, the last physical album I bought was Good Kid, M.A.A.D City. The excitement around the album, and being a tourist in Chicago to finally getting my hands on the CD, was an experience altogether. From unpackaging the album to flicking through the pages of the booklet, to analysing the pictures ready to play the album once I got home, is something I'll never forget.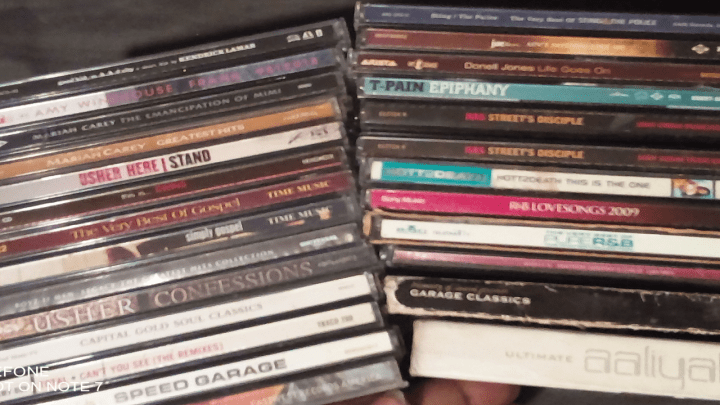 The concept of buying a CD in droves may be somewhat "gone" but not forgotten. To pay tribute, here's my top 25 albums in no particular order.
Michael Jackson – Thriller
Destiny's Child –Destiny's Child
Amy Winehouse – Frank
Usher – My Way
Beyoncé – Crazy in Love
Shola Ama Much Love
Lauryn Hill – The Miseducation Of Lauryn Hill
Oasis – What's the Story Morning Glory? (You know who you are).
Aaliyah – One in a Million
Aaliyah – AALIYAH. Rest in Peace
Sting – Ten Summoner's Tales
Kelis – Kaleidoscope
Mariah Carey – The Emancipation of Mimi
Notorious BIG – Ready to die
BIG –Life After death.
2Pac – All Eyez on Me. (Would I be cheating if I say pretty much anything he released? RIP 2Pac).
Kendrick Lamar – Good Kid, M.A.A.D City.
Nas – Illmatic
So Solid Crew –They Don't Know
Lil Wayne – The Carter 2
Aaliyah – Age Ain't Nothing but a Number
Usher – Confessions
Jodeci – Forever My Lady
J. Cole – 2014 Forest Hills Drive
A Tribe Called Quest – The Anthology!
Honourable Mentions:
(Artist or Albums' respectively).
Brandy. 'Vocal bible' herself.
Mary J Blige – Share My World
Usher – 8701
Michael Jackson – Invincible
Jodeci – Anything from 93-95.
Jon B – Cool Relax
Kirk Franklin – The Rebirth
Destiny's Child: The Writing's On the Wall
2 Face- Face 2 Face
D'Angelo – Brown Sugar. (I'll try and forgive myself).
With most of these albums in my collection too, the Top 25 was no walk in the park!
(Rest In Peace to the Greats that paved the way; Michael Jackson, Aaliyah, Amy Winehouse, Notorious BIG, & 2Pac).
Are CD's a thing of the past what with the Digital era being here to stay? Or are they seen as a prized possession?
What albums would you include in your all time favourites?