Campbell Scott and the Disappointments - Please Come Back to Katonah
Middle Aged Dads did not Disappoint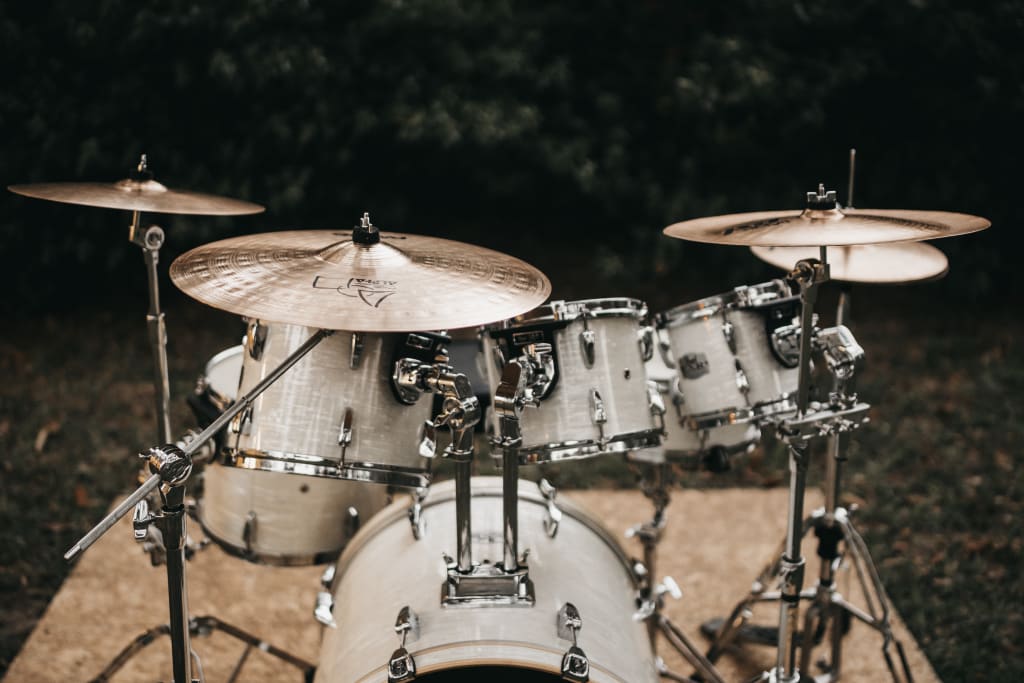 Photo by David Martin https://unsplash.com/@davidmartinjr
Andy Keir of the Katonah band - The Disappointments - has always had an interest in the bass guitar. That doesn't mean in the pursuit of that interest he ever owned one or any other musical instrument. So about six years ago, he traded in the air guitar strings on his tennis racquet for an actual bass. Its calling, though, still did not arrive until several of his Mahopac High School buddies found themselves faced with the disappointment of midlife and started a band. "They had two guitars, a singer and they needed a bass," Keir said. So his friends told him he had to learn to play the thing, and today 40 (or 45), never sounded so good.
Although the quality is something The Disappointments don't want you to know when they appear around the area at gigs. "We don't want the audience to get its hopes up," said Keir, and it seemed a better approach given their humble beginnings and near death existence.
Unfortunately, for this self-deprecating, group of family men trying to escape from the present, more recognition will mean more satisfied fans who will want to disappear into their music (and possibly from this reality). Still, they know the limitations that comes with a lack of confidence, which couples with a dose of common sense that keeps them focused on family and their day jobs.
Keir is a film editor and connected drummer and actor/director Campbell Scott into this crisis through their numerous film collaborations, which includes the critically acclaimed The Secret Lives of Dentists.
And around the horn, lead vocals Vincent Franze is an architect, his brother Tom on the guitar is an electrician and Liam Melanophy plays lead and works for AT&T.
Of course, they recognize that family men from Westchester are rarely so lucky as to have such an encouraging following - and a few hot young groupies to boot. Only in The Disappointments' case, said Mr. Keir, "our wives are the hot young groupies."
And do they worry that their children won't disappoint at a level equal or greater than their own. "We can only hope," joked Keir.
Humor aside, there's definitely a serious aspect of what the group members do. They are currently recording a CD of original songs so live performances will be limited for now.
This way the five-some can meet that goal and satisfy all their domestic and professional obligations. In accordance, Keir accepts sacrificing the best part and so does Cambell Scott, who grew up in South Salem, New York. "It's so much fun playing bars and parties," said Campbell Scott, while understanding the dynamic where fans want covers that they are familiar with.
Afterwards, the feedback they receive from fans approve of the old standards but they also want the originals to keep coming. From there, The Disappointments hope the release of their CD will perpetuate the feeling.
For his part, Scott played in bands in high school and college but gave that all up until three ago when he bought a drum set. Keir eventually heard about the new drums and within six months The Disappointments hit the road - in Westchester.
Today, the hardest part is just getting everyone together. So invariably, when any of them is unable to man-up as a result of the constraints of mid-life, do they then give each other the business?
"Of course we do, because we love to torture one another," Scott boasted. "We are the disappointments afterall."
But that too is part of the act and they all do well enough in their chosen fields to relegate their music to its proper place. "This is where we were all set up to execute as much disappointment that we can," the Hollywood star concludes in typically disappointing fashion.
Please Like my music page
Click for Katonah Slideshow : https://katonah10536.blogspot.com/2020/05/katonah-pictures.html
Author can be reached at [email protected]