Bullet for the 14th February
Valentine's Day is passion, not love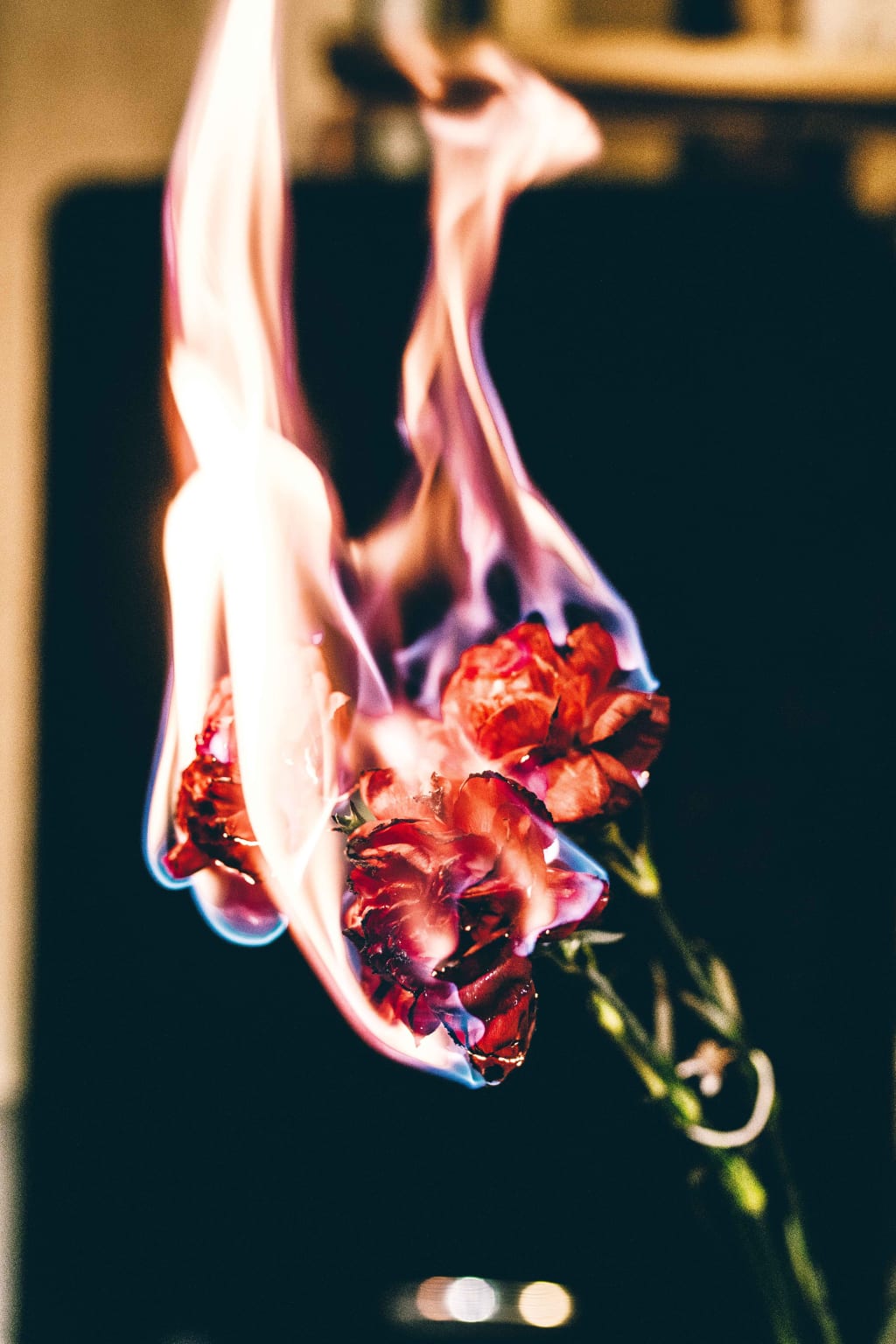 Let's be real here – who even celebrates Valentine's Day? Seriously, it is just the one day a year couples put on their fakes smiles and pretend to be nice to each other. I have an idea: instead of having one day of the year where your relationship is perfect and not a train wreck, let's do the opposite. Let's be consistently happy people every other day of the year for a damned change and spend one day a year throwing ourselves into songs that accentuate pain, angst, betrayal, depression, hatred and all vile experiences that tear us up inside (sounds like fun, right?).
This 14th of February, let us celebrate Valentine's Day for the sham that it is. To set the tone I have generously organized a short playlist for you. Listen to this and you will feel all of your inner agony realized and hear your own voice shouting back at you.
When I say shouting, I use that word literally. I have taken 7 songs from the album Fever by Bullet For My Valentine. For those of you who are sadly unfamiliar with this band, they have produced songs in a mixture of genres that I promise you aren't the same: heavy metal, metalcore, thrash metal and hard rock. So shouting means shouting. Don't worry – if you are new to this genre Bullet For My Valentine's Fever is a work of art. While it still holds their signature aggression, it is also melody-heavy with catchy choruses and riffs, and hooks that have a huge presence. The fast-paced passages of the songs bring strength, exhilaration, power and passion. Your blood will be pumping hard as you listen! You will be growling and yelling these lyrics with as much life as the lead singer, Matt Tuck.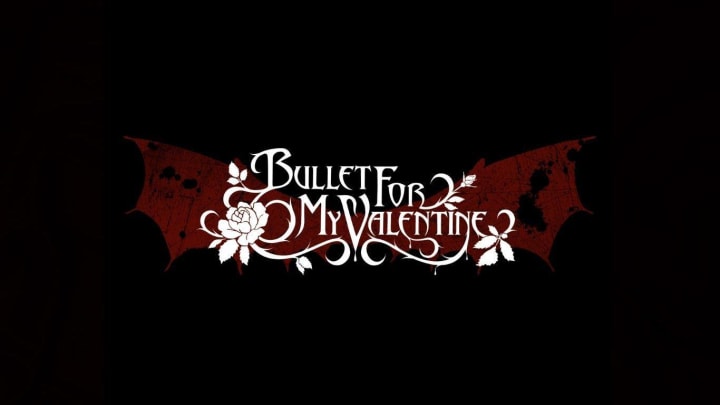 1. Your Betrayal
This song is about deception and dishonesty coming from your partner and, despite your love for them, you can't put your own world in jeopardy for them. They betrayed you. The music creates uneasy anticipation with a dark undertone; it is raw and full of anger.
You said that we'd be forever

How could you kill me and lie to my face

Now that we can't be together

There's just no hope for our final embrace

So here we are, I'm in your head

I'm in your heart
Why is it that people being betrayed by the ONE PERSON they trusted most are still expecting a date or a present or lovey-dovey feelings on Valentine's Day? You are in each others' heads and hearts, but it's clear that it isn't in a good way.
2. Fever
Relationships are unfulfilling so feel that primal desire, give in to your bodily fever and feel that sweet release. Don't ignore your desires, revel in them! Let yourself be single and embrace your physical freedom.
I can feel your fever, taking over

Can you see your fever, taking over me

I can feel your fever, taking over

Got a dirty feeling, that you're the remedy
Relationships are overrated. Instead of giving in to the weird expectations to spend a certain amount of money on a partner on a certain day of the year, go and do something you actually want to do. If you are single, seek out the fever.
3. The Last Fight
This song is full of frustration and desperation, persistent with energy. While it is actually about the challenges of trying to help someone lost in drug use, Matt Tuck explained that "The last fight in the song isn't a physical thing, it's about reaching that point where you're saying, 'This is it, there's one last time that I'll reach out and help you, but after that you're on your own.'"
This is the question – when do you let go of that relationship holding a broken person that doesn't want to heal, even though they are killing themselves and you? Oh – that's right! You don't give up, you just buy them a present on Valentine's Day and pretend everything is fine.
I will fight, one more fight

Don't break down in front of me

I will fight, one more fight

I am not the enemy
4. Pleasure and Pain
Let's reopen the wound. Pleasure and pain is an intense musical journey that takes you deep into the throes of a toxic, dead relationship. Are your muscles tense? Are you on the edge of your seat? Are you about to spiral out in a fit of unreasonable passion? This song is for you.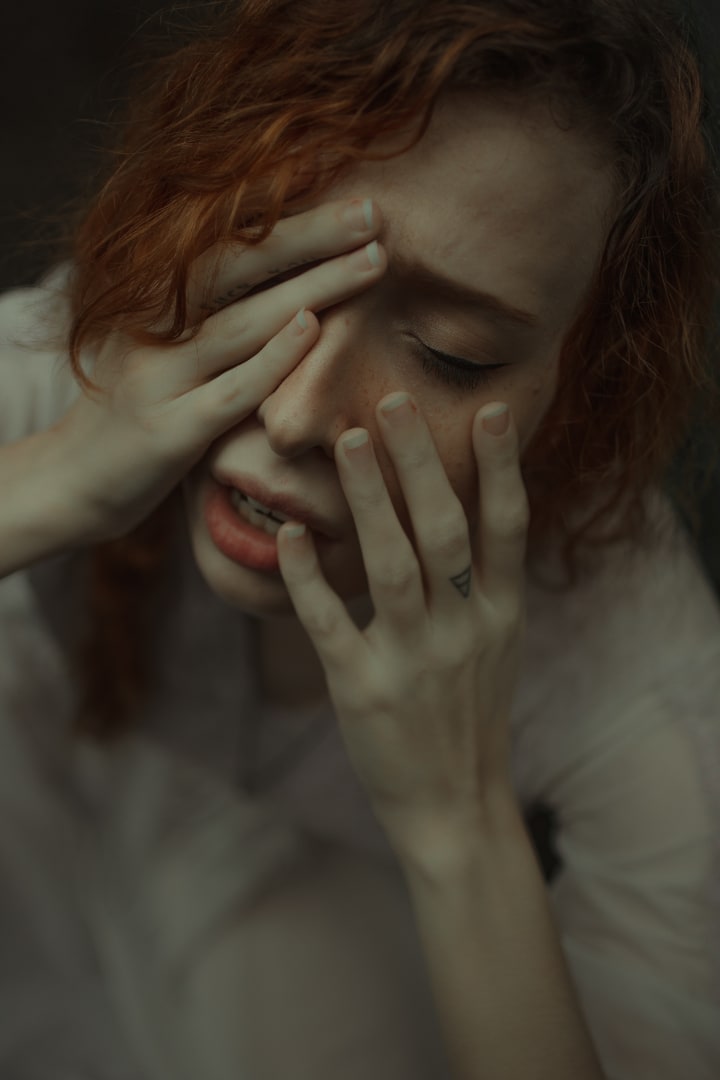 Hey! Don't walk away,

I'm not done with you, you're not done with me.

Stop! We can't survive,

Will you die for me? 'Cause I'd die for you.

I, I'm not insane,

Cut out my heart, with this razor blade.

Take, this sacrifice,

You can feed on me, can I feed on you.
Is this what 14th February is all about - feeding on each other in a toxic way? Stop sacrificing yourself to please them.
5. Pretty on the Outside
This song in particular has a dark undercurrent, exploring the true face of that person you thought you loved but only manipulated you. The lyrics don't hide from the hard reality of the suffering. The song has an accusatory chorus which subtly depicts the desire for violence against that partner that you never knew was a horrible person until now.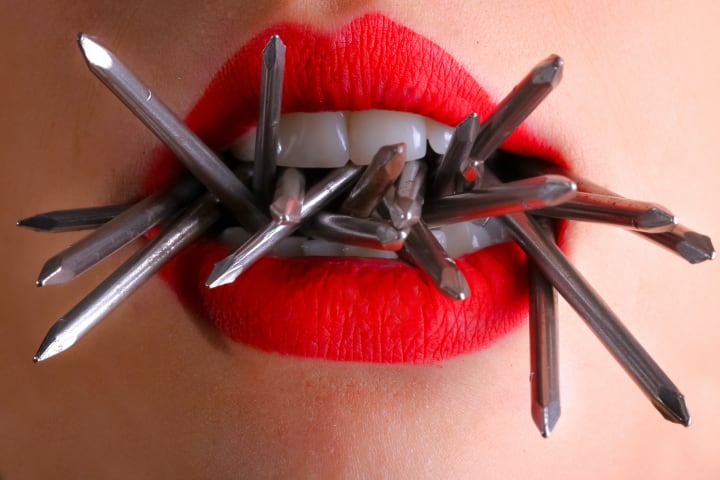 If I tear you open wide, take a look inside

Are you pretty?

Can I get inside your mind, see what I can find?

Are you pretty?

So just take off that disguise, everyone knows that you're only

Pretty on the outside
How can you be sure that your Valentine isn't a wolf in disguise? You will have to tear them open wide and get inside their mind to find out, but do you really want to know the truth? No, you don't, so you buy them some flowers or tickets to a movie and ignore their bad side.
6. Alone
This song is YOUR anthem. All those past loves you had that treated you like garbage . . . the manipulation, degrading treatment . . .
This song is dedicated to the victims of those relationships.
No more I'm taking this hatred from you

You make me feel dead when I'm talking to you

You take me for granted when I'm not around

So burn all your bridges

'Cause I'm not going down (down)

This time I will be heard

I'm not gonna burn

It's funny how the table, how the table turns

You fake (fake) your damnation

You pray (pray) for salvation

'Cause your heart is made of stone

You can die and rot alone
The last section quoted here is shouted at you, or is that you shouting at the wall while you listen? This song will empower you - this song is your voice! Find your justice in this exhilarating and powerful musical journey.
7. Bittersweet Memories
With this last song, I give you a ballad. Bullet For My Valentine slows down in this track which is about life after a bad romance. It's a messed up love song about two people that had their flaws and dragged each other down into a poisonous bed.
Its sad tones that the relationship is over are combined with sweet and hopeful ones as it is the end to a bad thing and the chance to move on to something better. It is cathartic.
So rip my pictures from your wall

Tear them down, and burn them all

Light the fire and walk away

There's nothing left to say, so

Take the ashes from the floor

Bury them to just make sure

That nothing more is left of me

Just bittersweet memories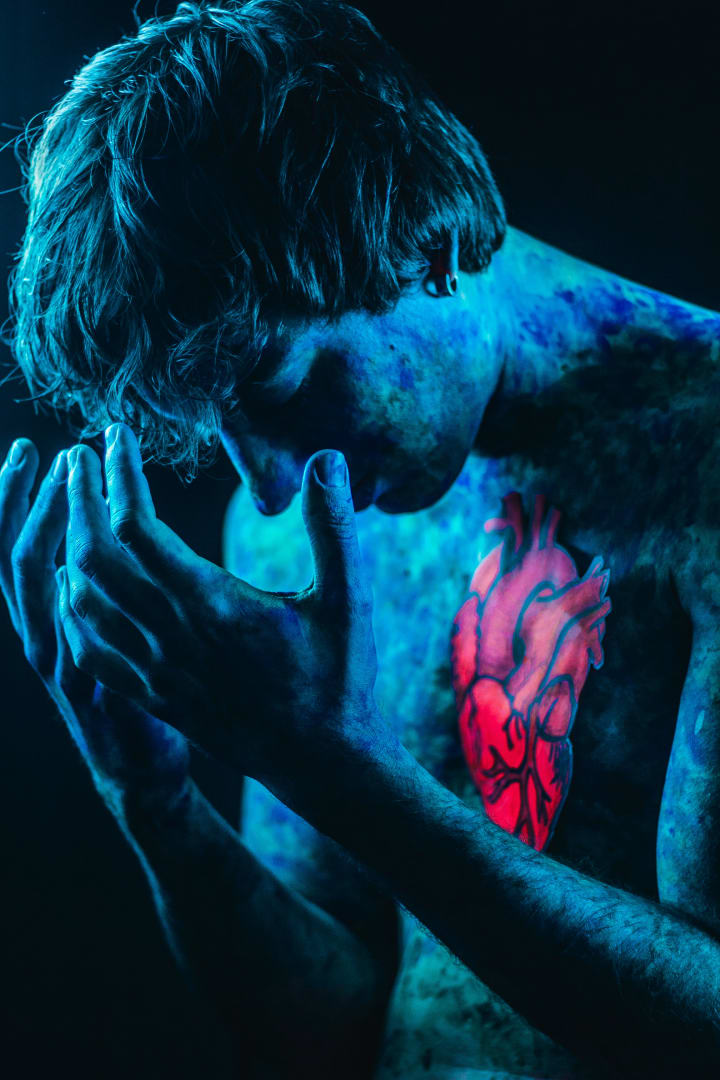 For those of you who are single this 14th February, I congratulate you. For those of you trapped in a relationship that doesn't treat you well, I wish these songs give you strength to find your voice, your passion, and encourage you to find yourself again.
Valentine's Day is supposed to be about love, but we all know that is some built up lie. People change their behavior and support what the holiday means but they are still in a bad relationship, love or not. Here and now I am making a move to change the meaning of Valentine's Day. Of course there are some people who are in a safe, supportive, loving relationship – and good for you! – but there are also too many people in toxic relationships where this day is just a kick in the face. From now until the end of my days, Valentine's Day is a day about passion, not love. Passion can cover even the most loving partners to couples in the throes of another argument, a toxic hatred shared between them.
If there is one thing that these songs have mastered, it's passion.
song reviews
I pull my ideas randomly out of thin air and they materialise on a page. Some may call me a magician.