Playlists
Bob Dylan's Best Epic Narratives
Come you ladies and you gentlemen, listen to the song...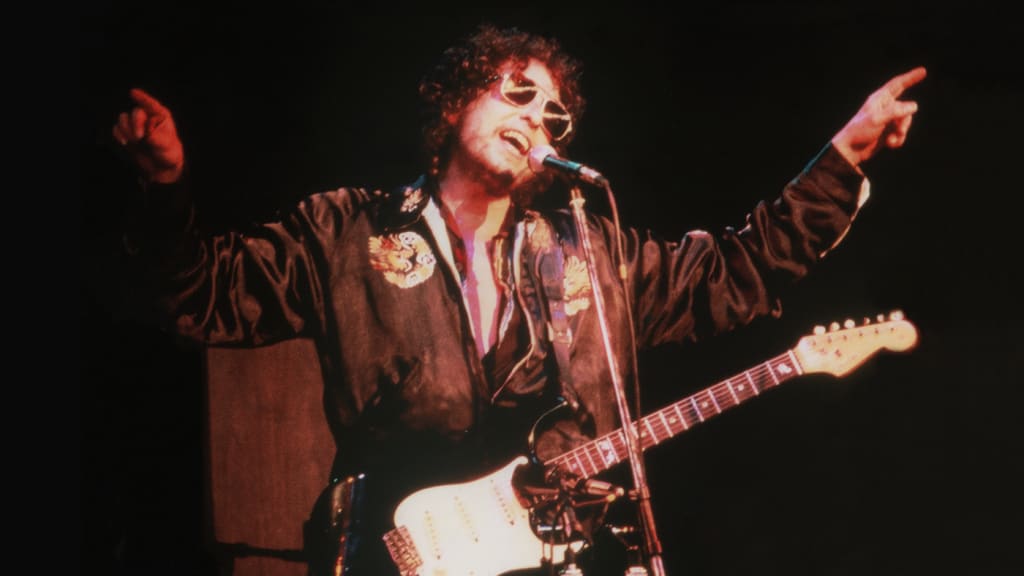 Bob Dylan is not only known as the God of Folk for his production of some of the most incredibly memorable protest anthems of the 1960s. He is also known as the God of Folk, because of his output of the epic narrative. As you've probably noticed whilst listening to Bob Dylan's discography, he is a prolific writer, and tends to write some of his songs at a length of ten minutes or more. Some of his songs consist of multiple characters, an entire cast of different people representing different things. Some of his songs consist of fewer characters, but are very heavy on the story—forcing the listener to listen to the song properly if they are to engage with the narrator on any level. With Bob Dylan's discography there isn't really a song that can be considered "background music" as every single track invites you into the atmosphere to look at various characters, themes, stories, plots, ideas, concepts, and critiques in a way that only Bob Dylan knows how to write.
Here, we're going to explore ten of Bob Dylan's best epic narratives. In an epic narrative, we're looking for a concentration on storytelling—Bob Dylan is possibly one of the world's greatest storytellers that's why. We're looking for a cast of characters, whether completely known or not, that represent different things, ideas, people, and concepts within Bob Dylan's own lifetime, or the circumstances in which the song is written. We're going to look at why these epic narratives are so good, and how they've become a part of the Dylan canon of music. I'm not going to lie to you, you probably aren't going to like all of these songs (since I see some clear "Knocked Out Loaded" slander here), but I hope you'll find this article interesting, informative, and I also hope you'll look into these epic narratives, and what's been written about them.
Here's the top ten (in no particular order)…
10. "Visions of Johanna" ('Blonde on Blonde')
In the June of 1966, Bob Dylan released his magnum opus of the 1960s, "Blonde on Blonde." On that album is a very well-respected epic narrative entitled "Visions of Johanna." It is a song that seems to be about both love and loss with the main characters of Louise and Johanna being central to the narrative. I have read quite a bit about this song, even that Joan Baez thought it was about her (but I beg to differ, I don't think Bob Dylan would write a song about Joan Baez). "Visions of Johanna" has some brilliant lyrics, especially regarding the final verse "… on the back of the fish truck it loads whilst my conscience explodes…" It's telling you a story whilst simultaneously explaining the state of mind of the narrator (who is also referred to in the song in first person). I find this song to be more and more interesting, and introspective every time I listen to it, and it has become one of Bob Dylan's most respected songs since its initial release.
9. "Desolation Row" ('Highway 61 Revisited')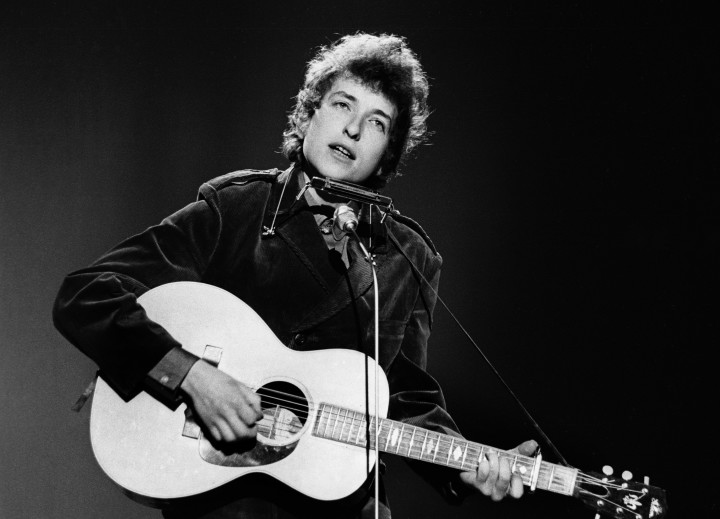 I once read something so incredibly great about this song written by a man who loved and appreciated it so much, it actually touched my heart. With the song "Desolation Row" there is not only a large cast of characters, there's a sort of carnival-esque feeling about it. The song is about the entire place, like snapshots of the whole story, rather than just a linear narrative. This is one of the reasons I feel like "Desolation Row" may just be one of the greatest songs ever written. It has many representations, many meanings, and many different people all critiquing and giving the song a definition. I love the way it is trying to tell you many different messages about the fictional place of "desolation row," and how it's trying to give you a certain feeling of foreboding, but also sadness about the place. It's a beautiful song that is near-perfect in the Dylan canon.
8. "Tempest" ('Tempest')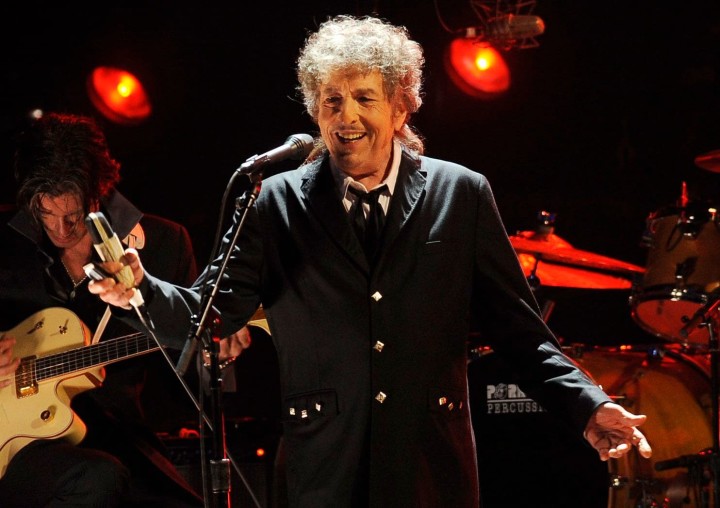 I really enjoy this song purely because you can tell exactly what it's about—and then you can't. There's a number of different emotions and abstract ideas in this song that if you concentrate on them enough, you find that the song itself isn't just about the sinking of the Titanic at all. It's about a bunch of other stuff too. Again, like "Desolation Row" this story is told in snapshots of different characters in different situations to convey a range of different emotions. Then, the track keeps coming back to the "watchman he lay dreaming…" which seems to serve as a sort of refrain to the song. The dream narrative of the "watchman" seems to give the song a nightmarish, dark, and almost philosophical feel to it. We need to question when the song is actually taking place, is it before (whilst in the dream) the ship sinks, or is it after (whilst the ship is sinking, and simultaneously to the dream). Whichever it is, we know that this is one of Dylan's greatest efforts to tell us a hyper-realistic story of loss and destruction.
7. "Brownsville Girl" ('Knocked Out Loaded')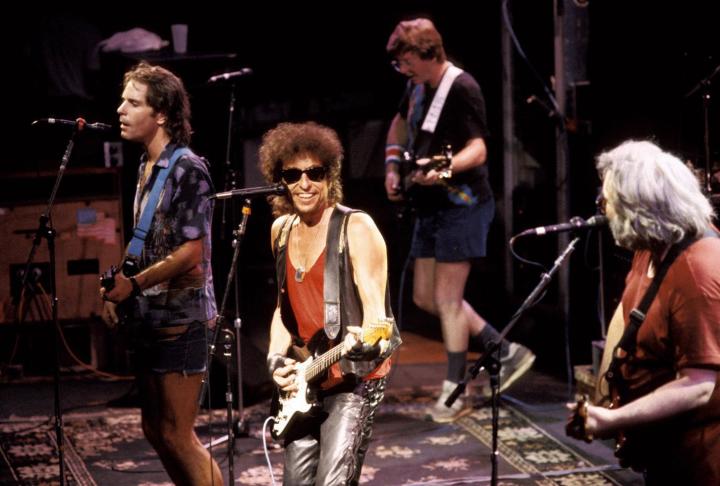 I know what you're all thinking don't worry. You're probably thinking I'm crazy for even thinking about this song. But it's a good song, you guys are just mean. Whilst I was studying my degree, in the final year, I became obsessed with this song purely because of the way the story was told. The mixture between Bob Dylan literally telling us the story, and then how he sung the story was brilliant. I thought it was a very innovative idea, and differed a lot from his usual requests. Back then, admittedly, I didn't know how Dylanologists felt about the questionable Knocked Out Loaded. But I still don't care—it's a great song, and I know some people who have it as their favourite Dylan song ever. From watching the Gregory Peck movie, to sleeping beneath the Alamo, to it being long before the stars were pulled down… "Brownsville Girl" is one of those unforgettable songs of Dylan's 80s career.
6. "Sad-Eyed Lady of the Lowlands" ('Blonde on Blonde')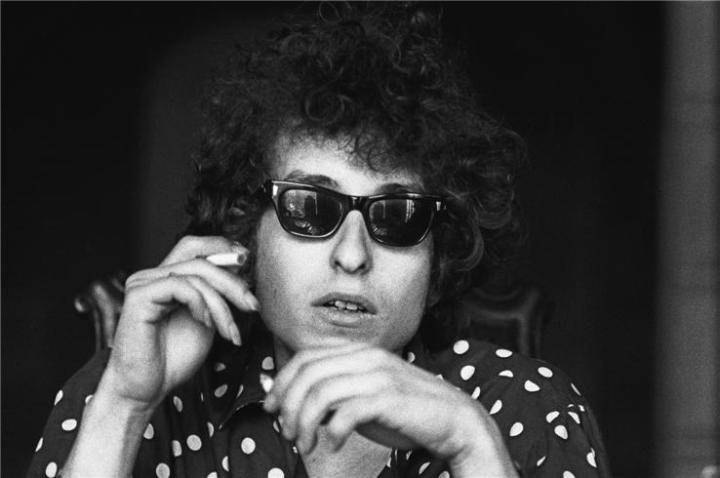 A love song to his then-wife, Sara Lownds, Bob Dylan penned a virtuous epic narrative to commemorate his marriage and love on the album Blonde on Blonde. This song is normally known as one of the stronger tracks on the album, and has since become one of the greatest love songs of the 1960s. The song consists of imagery relating to a beautiful and flawless woman who gets stolen away by a "thief," because her "magazine husband" who had to leave (referring possibly to the photographer Hans Lownds who was married to Sara before Bob Dylan was). The song's abstract imagery is quite possibly some of the most cryptic lyrics that Bob Dylan has ever written for a refrain: "my warehouse eyes, my Arabian drums…" being some of my personal favourite lines on the whole album. They are repeated over and over to give a connection between speaker and subject that cannot be broken.
5. "Jokerman" ('Infidels')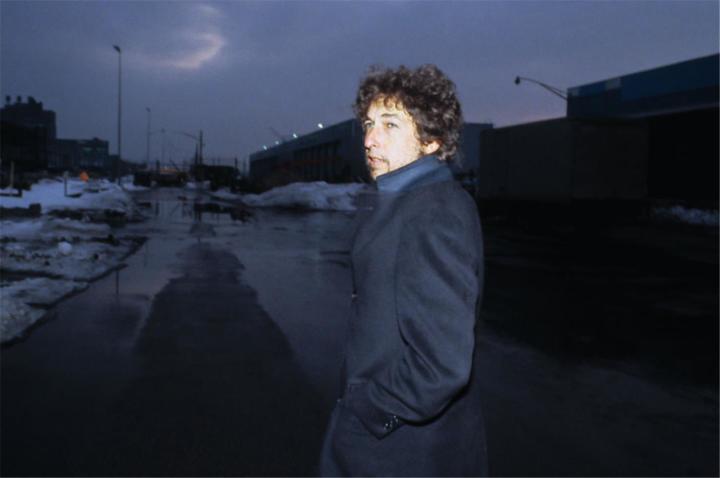 Bob Dylan's epic narrative that seems to be him talking to himself, "Jokerman," has since gone down in history as one of his most well-known and well-appreciated songs. From the drum roll introduction to the prince dressed in scarlet, this song is a straight up and down epic narrative telling the story of a man who asks for too much. The "Jokerman" himself seems to be one of the older versions of Bob Dylan. This song is not to be taken lightly, it is an extreme critique of character, and Bob Dylan is almost mocking himself and rejecting his own past self at the same time. So, even though he may be the bard, the troubadour, and the God of Folk, he is also the Jokerman who once "(danced) to the nightingale tune" as the "bird (flew) high by the light of the moon…"
4. "Isis" ('Desire')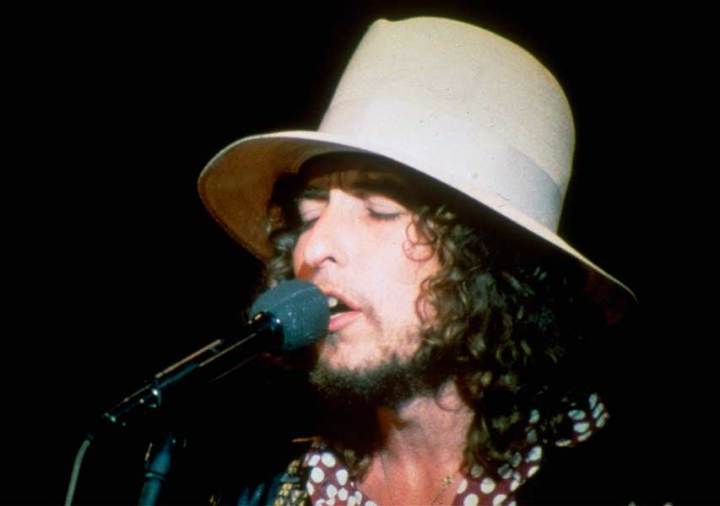 Cinco de Mayo seems to be not only a theme in this song, but is also possibly the central point of the entire chain of events that takes place throughout the narrative. "I married Isis on the Fifth Day of May, but I could not hold on to her for very long…" It has a rolling beat, which sounds like one of those Old Mexican Poems you hear by a campfire at night. A beautiful song that seems to pay homage to Mexican traits as well as the folk days of old—a sort of Don Quixote situation of character, and a story of adventure. I love this song because of how epic it is. It goes from old Dylan to New Dylan, and back again with the character of "I" and "He."
3. "Chimes of Freedom" ('Another Side of Bob Dylan')
One of Bob Dylan's earlier epics, this is what happens when Dylan mixes protest anthem with storytelling. It is a beautiful song with the refrain "and we gazed upon the chimes of freedom flashin'" it makes for a beautiful epic narrative of snapshots (yet again) of the 1960s political and social climate. There's something really deep and meaningful about this song, as if Bob Dylan is trying to convey his time and place to people who cannot understand it. As if he knew that this song would be listened to for years to come, and thus, he's telling the story to the future about the times that have gone by. It's a beautiful, brilliant, and yet, musically simplistic song with some absolutely phenomenal lyrics that create the "epic" nature of the track.
2. "Senõr" ('Street-Legal')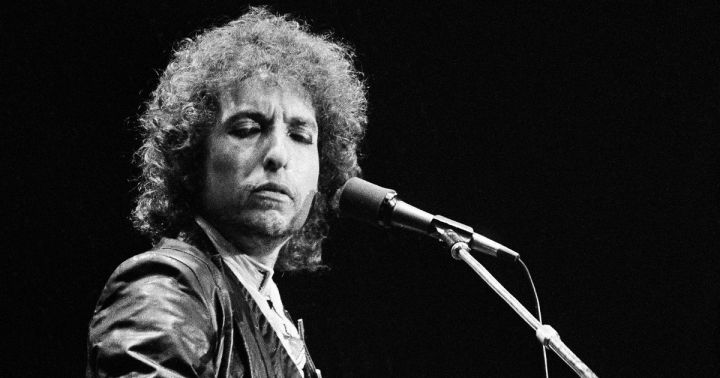 This is one of Bob Dylan's darkest songs in my own opinion, and has the greatest potential to be one of the darkest songs ever written. The feeling you get from this song is perfectly haunting, and the epic only includes two or three real characters. There's the protagonist who doesn't know where they're going, (possibly Bob Dylan moving towards the gospel era and finding God). There's the "senõr" who the narrator/protagonist is talking to (who is possibly God, or an unknown force that moves Dylan towards the gospel era), and then there's the "she" (possibly being Sara Lownds who broke up with Dylan after failing to understand him, in his own opinion) who "held (him) in her arms and said 'forget me not.'" The song is filled with questions without answers—the most poignant being at the end of the song, which heightens the anticipation: "Can you tell me what we're waiting for senõr?"
More Mentions
"Tin Angel" (Tempest)
"A Hard Rain's a-Gonna Fall" (The Freewheelin' Bob Dylan)
"No Time to Think" (Street-Legal)
"When I Paint My Masterpiece" (Bob Dylan's Greatest Hits)
"The Times They Are a-Changin'" (The Times They Are a-Changin')
"Highlands" (Time Out of Mind)
"Man in a Long Black Coat" (Oh Mercy)
"The Ballad of Frankie Lee and Judas Priest" (John Wesley Harding)
"The Lonesome Death of Hattie Carroll" (The Times They Are a-Changin')
"Scarlet Town" (Tempest)
"Lily, Rosemary and the Jack of Hearts" (Blood on the Tracks)
"Hurricane" (Desire)
"Gates of Eden" (Bringing it All Back Home)
"Stuck Inside of Mobile with the Memphis Blues Again" (Blonde on Blonde)
"Simple Twist of Fate" (Blood on the Tracks)
"It's Alright Ma (I'm Only Bleeding)" (Bringing it All Back Home)
"Joey" (Desire)
"Romance in Durango" (Desire)
1. "Blind Willie McTell" ('The Bootleg Volumes 1-3')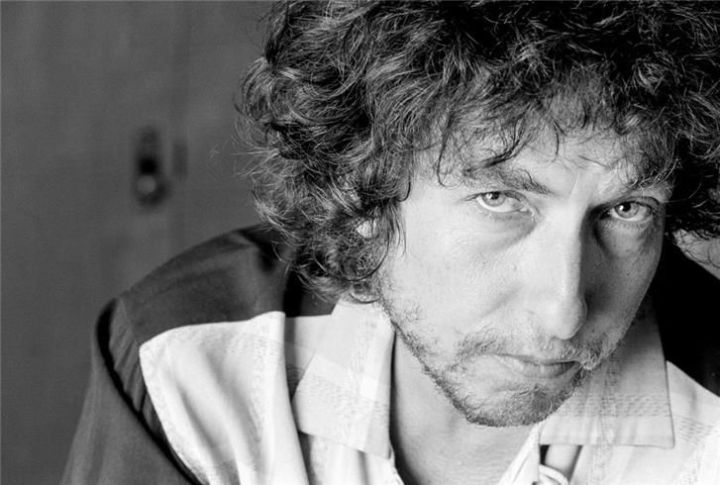 From the very start of this epic, there is an apocalyptic vision of social change encompassed in the fact that "nobody can sing the blues like Blind Willie McTell…" and as true as that may be, this is one of the darkest, most haunting epics ever to be written. It is also one of the greatest songs ever written in my own opinion. This epic is haunting, not only because of the apocalyptic lyrics, but also because of the simple guitar and piano playing in a minimalistic fashion in the background. Bob Dylan uses power and vigour to sing this song, building it up throughout to the point where he's "staring out the window of the St. James Hotel…" but as apocalyptic as it might be, there is one true fact in this song: it is universally acknowledged that nobody can sing the blues like Blind Willie McTell.