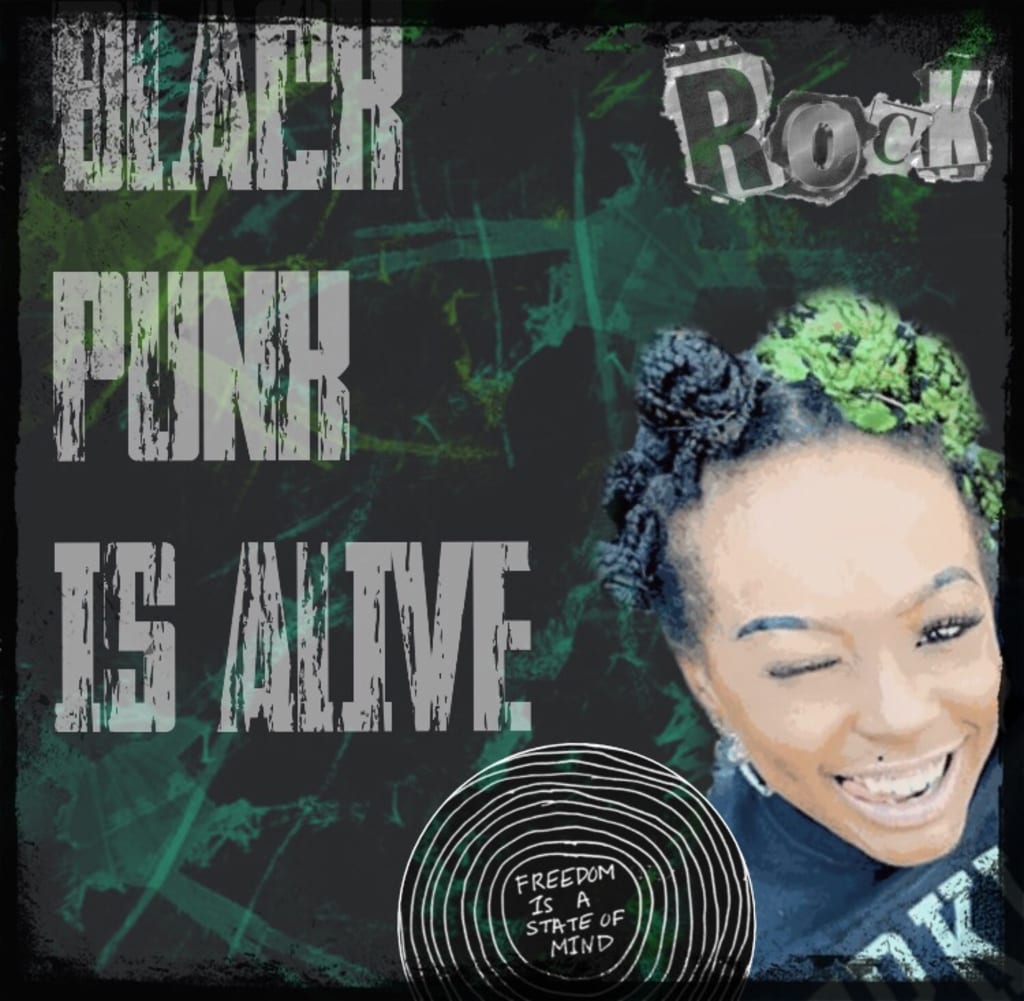 When most people think rock and metal music, or the alternative and punk look, people usually think of white people and popular bands like Iron Maiden or Green Day. The whole goth or emo look is associated just with white people, and nonwhite people being goth were alienated or ridiculed in their own community. Then in 2017, the internet had a big boom and goth POC started to be recognized more. Particularly black people who were able to connect with other alternative black people and be able to show who they are. Soon alternative black models and influencers were able to sprout and find a group of people that understand them. Still, there is alienation for being alternative and black, especially when it comes to alternative music.
Many people see rock or metal or punk music as 'white people' music. When a black person shows interest in the alternative genre, they get called oreo or wannabe white. It's especially harder to push through this stigma when there are no visible black rock bands today. The biggest black rock band people can think of is Bad Brains. Bad Brains started in 1977 and was fronted by H.R. They were able to mix hardcore rock with reggae easily even though people thought it was like mixing oil and water. They were able to pull it off and made some of the heaviest sounds I ever heard. Although they were a big part of the punk scene, they didn't get enough credit like their white peers such as Misfits who also started in 1977 but have achieved more success and recognition than Bad Brains. Bad Brains is the biggest black-fronted band yet they aren't that big and didn't receive enough attention in their prime.
As a biracial girl who's half black, I've always loved to listen to rock or pop-punk music, but it can feel a bit isolating when there aren't many people that look like you. I love listening to punk artists like Blake Is English or metal artists like In This Moment, but I've always wished for a music artist that was black who does punk music. It would be amazing to have a black girl screaming into a microphone while a guitar goes wild in the back, and one day I hope I can find that...oh wait I did.
I was on youtube when I was recommended bands to listen to, and they were fronted by black people. Black-fronted bands in the 21st Century. Seeing black girls and boys doing rock was amazing to me, and so I gave all the songs a listen. Let's say I'm so glad I was on youtube that day. I've fallen in love with all their music but there are three bands who particularly caught my heart.
3. Vodun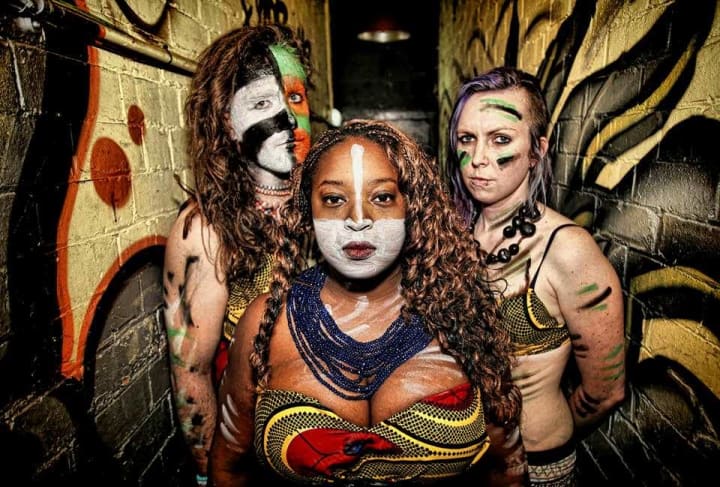 Vodun is a London based heavy psychedelic trio band that started in 2012 with frontwoman Oya, guitarist Marassa, and drummer Ogoun. Oya's soulful voice fusing with heavy riffs makes their music outwardly. Their songs and look is inspired by Vodun, the original Voodoo, and tells tales about spirits and their ancestors. Vodun music is both beautiful and mysterious, making them quite unique.
A few of my favorite songs by Vodun are Providence of Ancestors and Mawu.
2. Meet Me @ The Altar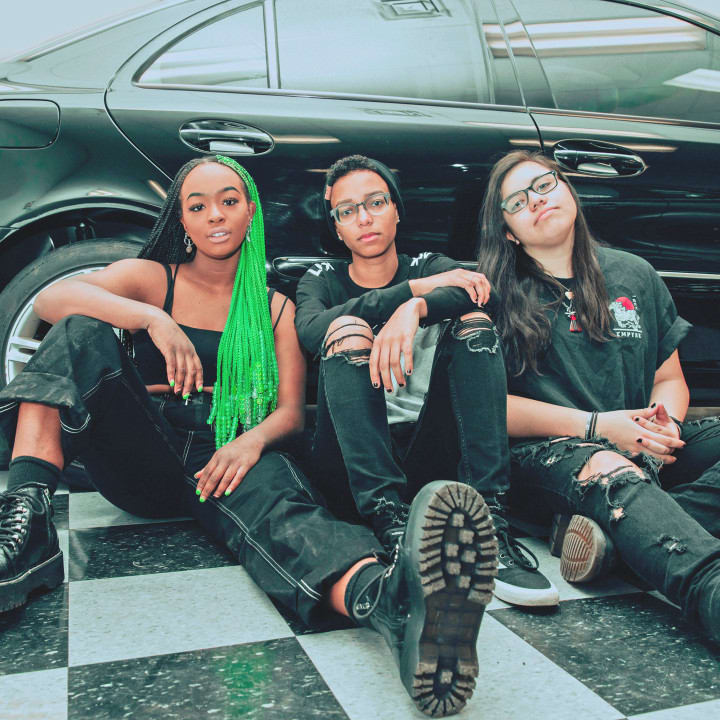 Meet Me @ The Altar is an all-girl trio punk band that brings back the 2000s' pop-punk and emo sound. The band consists of singer Edith Johnson, guitarist and bassist Tea Campbell, and drummer Ada Juarez. All of these talented women of color create a diverse space for everyone who enjoys punk music and give representation to the alternative black and brown girls and the LGBTQ community. Along with their amazing representation they have incredible music that is so fun and lively. They are an incredible band that deserves more recognition and needs to be heard about.
Some of my favorite songs by Meet Me @The Altar are Caught In The Middle, Beyond My Control, How Could You Ever (Lie), and Garden.
1. Nova Twins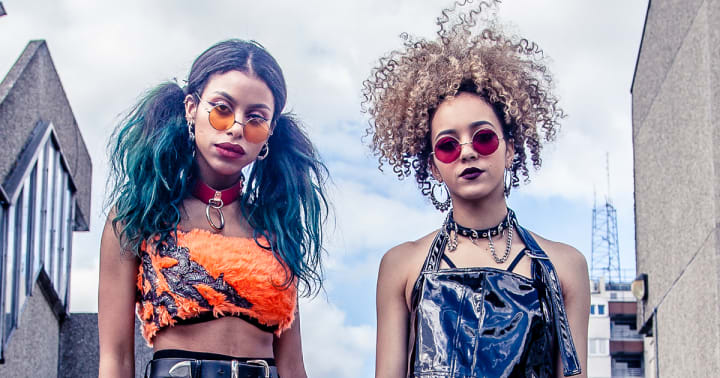 Nova Twins is a British rock duo that formed in 2014. Nova Twins consist of singer and guitarist Amy Love, and bassist Georgia South. The duo have been lifelong friends and have always shared the same interest in rock music. Nova Twins music is best as described as grimed and punk fusing together, and their music is beautifully dirty and hits hard. Along with great music, they have great messages about having more representation in rock music and speaking out on racism. Nova Twins always talks about wanting to celebrate diversity at their shows and music, and want to make feel black alt girls feel more represented in the alternative music scene. Nova Twins are an amazing band that continues with each release to outdo themselves.
My favorite songs by Nova Twins are Bullet, Lose Your Head, Hit Girl, Hitlist, Drums, Ivory Tower, and Bassline Bitch
With more POC, especially black women, being more present in punk and rock, hopefully, the world will be more open to alternative black people and the issue of racism in the rock industry can be more talked about. It shouldn't be controversial to see a black girl doing metal music and black people shouldn't be boxed in one or two genres. Being emo or listening and playing rock isn't just for white people, and black alternative artists deserve to have the same platform as their white peers.
Reader insights
Be the first to share your insights about this piece.
Add your insights