Best Outdoor Speakers to Buy in 2018
Planning on throwing parties all summer but need speakers to make the parties feel alive? Get your hands on any of these powerful outdoor speakers to blast your favorite tunes all summer long.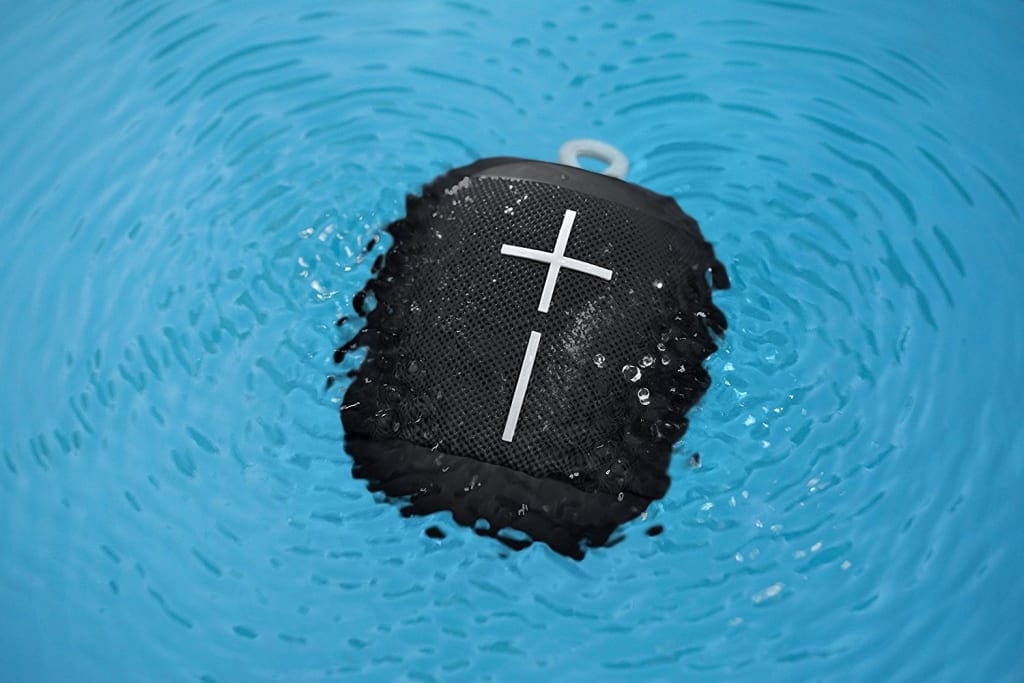 Summer is the only time I get to spend my days and nights outdoors. I'll invite friends over for barbecues, bonfires, and even pool parties. I always need tunes playing in the background, especially when I host pool parties—it's a must! Last summer, my speakers completely died down on me in the middle of a party. It was horrible, and my drunk friend Brian started singing to replace the music...
Now that this summer is coming closer, I need to buy a great pair of speakers that will last me a long time and last under the heat of the sun. After searching for outdoor speakers, I came across a bunch of them that are perfect for barbecuing during the day and pool parties at night! If you're also in need of speakers for the outdoors to listen to your favorite music while tanning, I highly recommend checking out any of these.
Polk Audio's speakers are a powerful pair of tweeter domes with rubber surrounds that are immune to the elements and offer better power handling and a smooth response. Their broad design is known for large outdoor space that's perfect for backyard parties.
They're full-range sound and are easy to install almost anywhere in your backyard. These speakers offer greater sonic performance and they're also weather-proof, withstanding rain, thunder, and strong winds.
These top-quality speakers high performance and can be used in either an indoor or outdoor setting. They provide 125 Watts of Peak Power, 60 Watts RMS, 4-6 Ohms, and a frequency range between 70Hz-20kHz for superior sound. These outdoor speakers can be installed on the wall or even the ceiling with its versatile swivel brackets that offer a 120-degree range motion.
These speakers are UV resistant so the burning hot sun won't ruin them through time. Dual Electronics' speakers are great for installing on the patio and using them whenever having friends over for a barbecue.
I know all of us want to listen to tunes whenever spending the day on the beach. Sure, the sound of the ocean is calming, but I'd rather listen to J. Cole with a bunch of my friends. Since I've gone through so many speakers throughout the years, I've come across one that I know won't let me down for all of my beach days.
The BONGO Bluetooth Wood Portable Speaker by Otis & Eleanor is a portable Bluetooth speaker that's very stylish and unique with its smooth, wooden exterior. This wireless speaker is handmade from natural bamboo wood with a vintage analog radio that features cotton tweed speaker covers and brass screws. It's very portable since it's hardly bigger than a water bottle, and it makes it easy to travel with. It includes a 15-hour battery life and can connect to almost any device that's on you.
How can anyone swim without playing music in the background? It makes the experience a whole lot better! That's why you need Klipsch's speakers to play your entire music list while you're cooling down in the pool. These powerful speakers can blast music all throughout your backyard without that weird fuzzy sound that many other speakers have.
These outdoor speakers are UV resistant with rustproof aluminum grille. They're also supplied with C-style mounting bracket and stainless steel hardware so once you've installed them, they're on there for good. If you and your friends are into it, you can pump the greatest Grime songs right out of these speakers.
Now, this is a wickedly cool speaker that's perfect for the outdoors. Klipsch's rock speaker is fun to place in your backyard and rock-out to music with when you have guests over enjoying the pool. This speaker packs over six decades of audio experience into one weatherized package that will look great when placing it in the bushes, or anywhere else.
The speaker's dual tweeter design allows it to play both left and right stereo signals with precision. You can now enjoy clean and clear music all summer long with this high-quality rock speaker.
Instead of hanging speakers over your patio, what about placing speakers in the ground? In-ground outdoor speakers are actually very unique and can be blended in with the plants so no one will be able to see them. Bose's speakers are created in an innovative radial design that disperses sound in a 360-degree pattern. It enhances low-frequency performance in order to deliver the depth and richness of music right outside.
They're rugged with a very flexible design that can withstand temperatures from -40 to over 150 degrees Fahrenheit. These speakers feature base flange with mounting holes that make installation a simple process.
This wireless speaker doesn't need Wi-Fi, wires, or apps for it to work. You simply connect your device through Bluetooth and you can play your music from there. You can enjoy crisp surround sound for up to nine full hours between charges.
You can place this speaker right by the pool and listen to music while swimming with friends. If you're having a barbecue, settle it somewhere outside so the atmosphere is filled with great tunes! Listen to the songs that will make you nostalgic and have a throwback party while you're at it!
Ever wanted a little portable speaker that you can bring with you onto road trips? Some of us want to have that summer vibe and bring music whenever heading out anywhere like the beach, park, or even hiking (because hiking is more fun with music). This WONDERBOOM Portable Bluetooth Speaker is the ideal speaker to be your main source for tunes, as it's one of the best portable Bluetooth speakers.
Many outdoor speakers can't be compared to this small but powerful piece of teach. It's completely waterproof so you can bring it with you to the beach, pool, or even in the shower. It connects to your smart device in an instant and plays your music clearly every time.
This classy-looking speaker is great to bring on boat rides when you want to listen to tunes while adventuring on the water. It's created in a smooth, vintage style and it's 100 percent waterproof, so a little splash of water on it won't ruin the device. Style-S was mainly designed to deliver large and very loud music whenever you take it on the go.
If you happen to get sand or dirt on the speaker, you can actually rinse it off with a hose. This speaker has two full-range drivers and two bass radiators to help bring out a full, deep bass. It's made to explore with, so take it whenever you head out anywhere.
Lastly, some people are looking for hefty speakers that will deliver the ultimate sound whenever you're using it. Braven's speaker is one of the best outdoor speakers that's super sturdy and can withstand water. It's known to be the biggest and baddest speaker for outdoor house parties or tailgate parties. The big audio drivers push sound out of both sides of the XXL's cabinet.
This speaker is rugged and constructed to make it 100 percent party-proof. It features a convenient carry strap and a built-in bottle opener! I bet you've never seen a speaker that can open your beer.