Best Guitars for Beginners to Try Out
You will always remember your first guitar. Make it a great one by choosing from this list of the best guitars for beginners.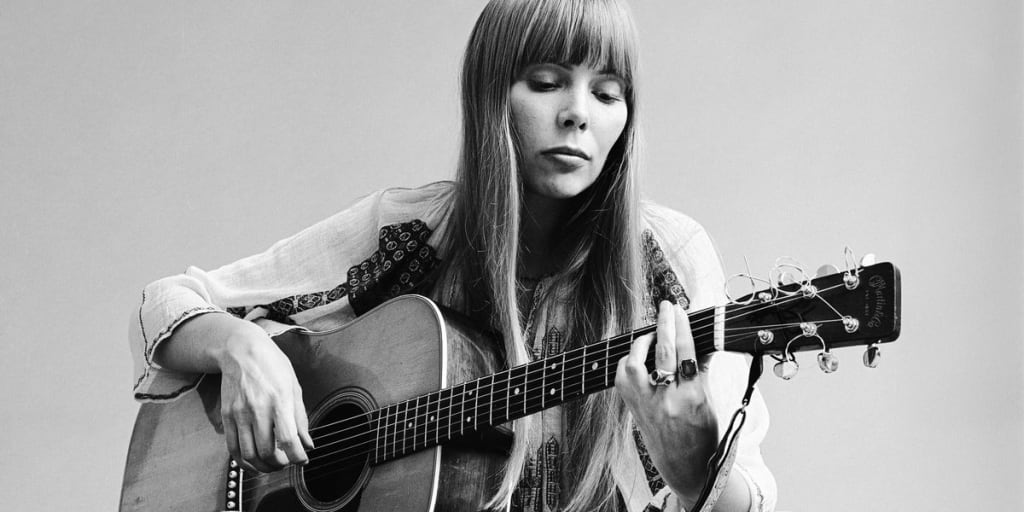 Picking your first guitar is important to your journey of learning the craft of a new instrument. Even the most famous guitar players remember what they learned on; and that is why it's important to choose only the best guitar for the learning process.
Once you get more comfortable with the instrument, you can explore different options and more fun styles. But the focus is on your growing experience as a musician first. There are many cheap options for a beginner's guitar, but the best options for a learning musician lies in the quality and the feel of the instrument.
This list of the best guitars for beginners is sure to meet your needs and inspire you to learn the basics quickly and easily. We gave you options for both electric, acoustic, and acoustic-electric guitars to learn on, whichever your preference is.
Start your guitar playing career with a semi-hollow body Epiphone, the Dot Studio Electric. This guitar has a maple neck and body that mimics an old-fashioned style, typically from the 1950s. With a gloss finish and a wide tone range, the guitar can play blues to rock and roll.
Plus, it's a great price range for the first addition to your guitar collection as a new-found guitarist. However, the low price does not sacrifice any sound or quality.
As one of the most traditional guitars for beginners, this electric guitar by Fender has a beautiful design, with classic features and versatile sound. Great for a still-learning musician, it performs effortlessly while running scales with great articulation.
The finish and tone are to rave about, while the neck is impressively fast. You can't go wrong with a Fender to start off a successful introduction to the world of guitar playing.
A guitar that is built for comfort is one of the best options for guitars for beginners. This electric guitar by Dean has an awesome, edgy appearance and would convince just about anyone to pick it up and learn a few scales.
Take your learning journey to the next level with this rosewood fingerboard and bolt-on maple neck for speed and effortless solo play. Plus, the body design is made for tuning stability with a black hardware set of die-cast tuners.
Mini guitars are great options for beginners because of the pure fact that they are not as overwhelming to learn on. This mini option by Fender is just as great as the larger version, just in an easier to learn on version of the Bullet Strat.
This can even be used for people who just have smaller hands, for a more comfortable fit, or players who are constantly on the go, for easier transport. Choose from either red, pink, or black for a C-shaped maple neck with a vintage style strat and hardtail bridge. Included with small strap pins, tuners, and a side-mounted output, you can't go wrong with this option.
Definitely a different looking option for guitars for beginners, but still a perfect option for entry-level musicians. This compact-sized body and obscure shape makes for easy handling and traveling to guitar lessons. Plus, control the volume and tone with a single humbucking pickup. Made of maple, the guitar still owns a full-scale neck with a rosewood fingerboard with 24 frets. Get started on a guitar like this and you'll never forget your first song.
Now to start off the options for acoustic guitar, we began with this Seagull option, a classic. Entry level players can learn easily on this full sound instrument with a hand finished neck. The acoustic voice is both warm and full, while the body is made of breathable wood, allowing for perfect tone and resonance. This guitar will last you years, as well as provide perfect performance each time you pick it up.
This is one of the guitars for beginners that can be used for all levels of experience. Starting off with a classic guitar such as this one will allow you to expand your knowledge as a performer, while the guitar molds to your ability.
A balanced tone and quality sound are combined with a spruce top with nato back and sides for a beautiful appearance makes this guitar by Yamaha so versatile. Plus, it's not too expensive.
A bit of a more expensive option among guitars for beginners, but this instrument will allow you to learn quickly and easily. Another option that is a miniature version of a quality guitar by Taylor, this option is great for beginners and travelers alike.
For such a small guitar, it packs a punch with a deep body and long scale length. One thing you won't lose is volume when it comes to this mini guitar. With a mahogany top, a layered sapele back and sides, and an NT neck, the mini mahogany is perfect for any musician looking for great quality and tone.
A solid spruce top, mahogany back and side, and a full-body Sunburst equals the Kingman ASCA Dreadnought Cutaway by Fender. One of the most complex guitars for a beginner, this option will last you a lifetime. Learning on a beauty like this will have you never wanting to revert to any other brand.
With a plethora of features like white pearloid block inlays and a gloss urethane body finish, this guitar is a great gift for a guitar learner who is serious about the craft. However, this is definitely another expensive option among guitars for beginners, but reviewers have raved that it's worth the price.
To finish off this list of the best guitars for beginners, we couldn't forget about the thinline cutaway acoustic-electric by Yamaha. Coming in multiple colors, this design is a true beauty.
Most importantly, the body has a comfortable feel and is perfect for entry-level guitarists who are looking for a natural tone and full body resonance. As one of the world's best-selling acoustic electric guitars, this option for your entrance into the guitar playing world is a perfect one.
product review
About the author
Passionate about writing, animals, makeup, movies, friends, family, learning, exercising, and laughing!
Reader insights
Be the first to share your insights about this piece.
Add your insights