Best Alternative Music Festivals
Feeling left out of the festival scene as an alternative music fan? Search no longer, we have discovered the best alternative music festivals in the world.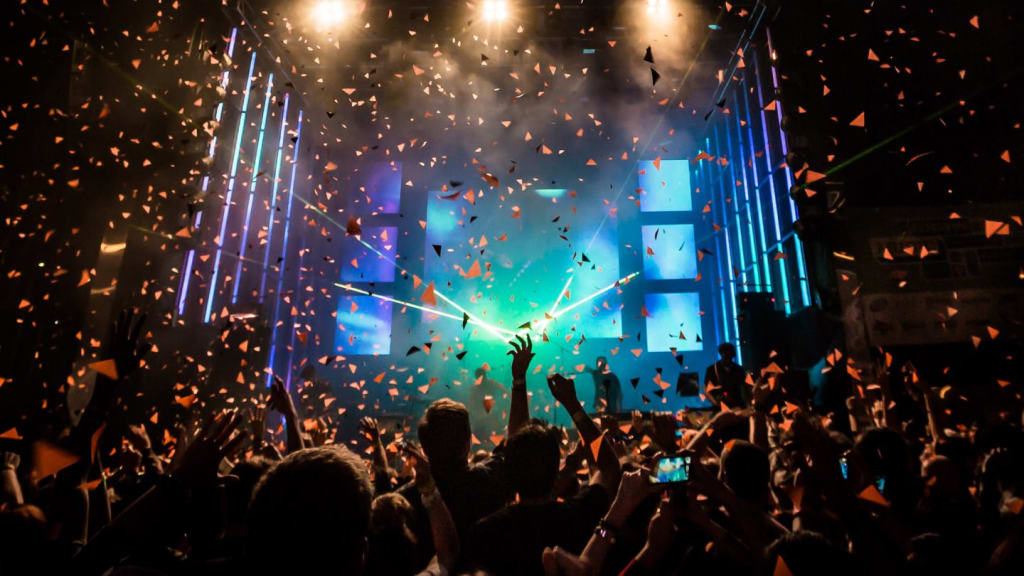 Though alternative music is not an extremely popular genre among festivals, you will be pleased to hear how many there are around the world. Been looking for a reason to travel? Here is the perfect excuse, alternative fans. With festival locations ranging from Rhodopes Mountains, Bulgaria to Luhmühlen, Germany, you have some interesting choices to make this festival season.
Lollapalooza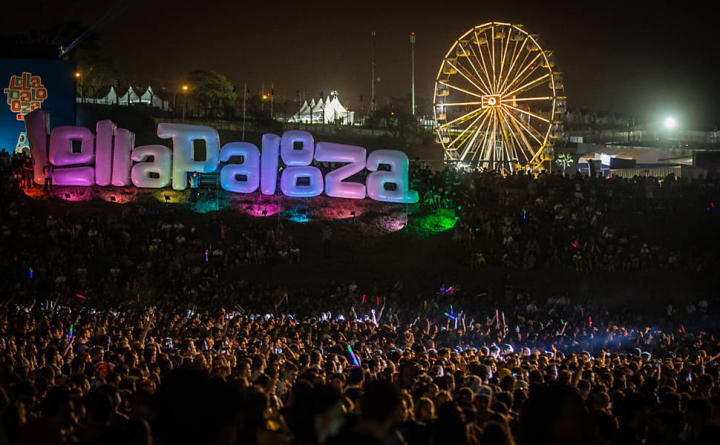 With Muse at the top of the program, Lollapalooza's 2017 lineup highlights some of the most classic alternative artists. Arcade Fire, The Killers, and Live being some, this festival might not be strictly alternative, but it sure shows love to some of the best.
Featuring other music genres like punk rock, hip hop, and electronic, Lollapalooza is one of the most well known alternative rock music festivals in the world, if not the most respected in the United States. The Grant Park, Illinois festival has been put on since 1997, and is host to over 160,000 people over a three day period. Described as more than a music festival, but a cultural experience, Lollapalooza proudly features dance performances, comedy shows, and craft booths as well.
Austin City Limits
Austin City Limits is one of the best alternative music festivals solely for the fact that they have The Red Hot Chilli Peppers as a headliner, creators of one of the best 90s alternative rock albums. Other great alternative rock bands include The Killers, Band of Horses, The Strokes, Spoon, The Temper Trap, Blues Traveler, Pete Yorn, Manchester Orchestra, Kinky, and Foals.
In American history, Austin City Limits is one of the longest-running festivals at over 40 years! It takes place at the Moody Theater in Zilker Park, Austin, Texas. They host at least 130 artists each year and is home to 225,000 music fans for two back to back weekends.
A Summer's Tale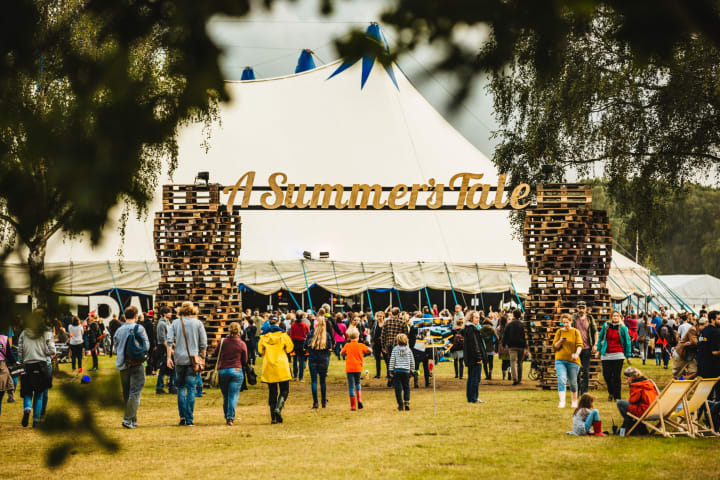 A Summer's Tale takes place in Luhmühlen, Germany and has a combination of solely alternative acts! 2017's stars included PJ Harvey, Feist, Franz Ferdinand, Element of Crime, Birdy, Conor Obert, Johnossi, Stereo Mc's and Pixies (one of the best indie rock bands). Besides these exciting artists, the festival features blends of music, nature, and art.
This summer festival takes place in the beautiful countryside of Luhmühlen. Lectures from Nightwash, Poetry Slam, and Salon will take place as well as art workshops and culinary treats. This variation is what makes it one of the best alternative music festivals.
As many festivals might not be, A Summer's Tale is a family-friendly experience. The four-day entertainment event is only a baby, while the first edition took place in 2015, but has remained a success for three years thus far.
Meadows in the Mountains
Rhodopes Mountains, Bulgaria hosts one of the most breathtaking views an alternative music festival can offer. The mountain range of the village of Polovnik Serafimovo is your scenery as you enjoy bands who vary from funk and dub, to alternative and jazz.
The local area takes much pride in the cultural heritage. You can find sites such as churches, monasteries, and medieval castles. Even cooler, the mountain range is said to have been the homeland of mythological singer, Orpheus.
There is even a post-festival pool party! Be sure to find tickets for this event as well.
Pohoda Festival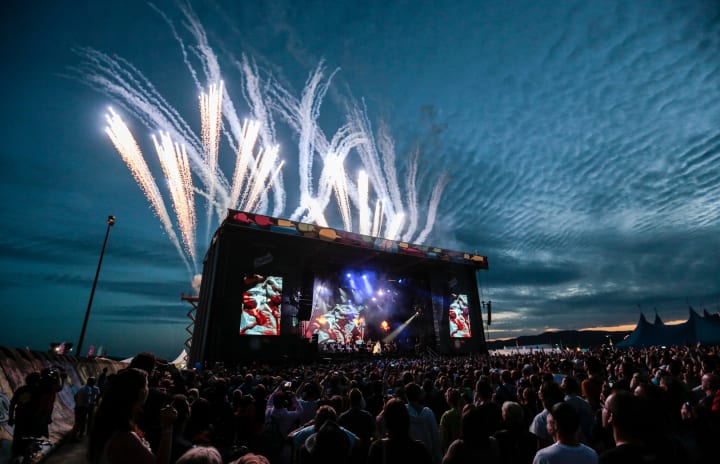 Celebrating 21 years in 2017, one of the best alternative music festivals is the Pohoda Festival. Much like other alternative fests, this experience is mixed with both music and dance, visual art, film and theater, and literature. It has gained a reputation of a very well mannered, calm, music celebration.
In 2016, Pohoda hosted a total of 30,000 audience members with an even larger expectation for 2017. The 21st show will feature huge artists like alt-J, Benjamin Celmintine, Slaves, Sleford Mods, Solange, and Mykki Blanco.
Sziget
Budapest, Hungary is home to the Sziget festival, it's location specifically, an island in the center of Danube. This landscape creates an atmosphere that feels as if fans are in their own musical world away from it all. More than 1,000 performances will take place each year! It's an entire week long of great artists, cultural experience, and lots to drink. Sziget even ranked as one of the top five best festivals in Europe, in 2011.
Though the mainstream headliners will not fit under the alternative category, at least five of your favorite bands have been featured on the big stage. These include The Kills, Kasabian, Mando Diao, Alt-J, and PJ Harvey.
Festifeel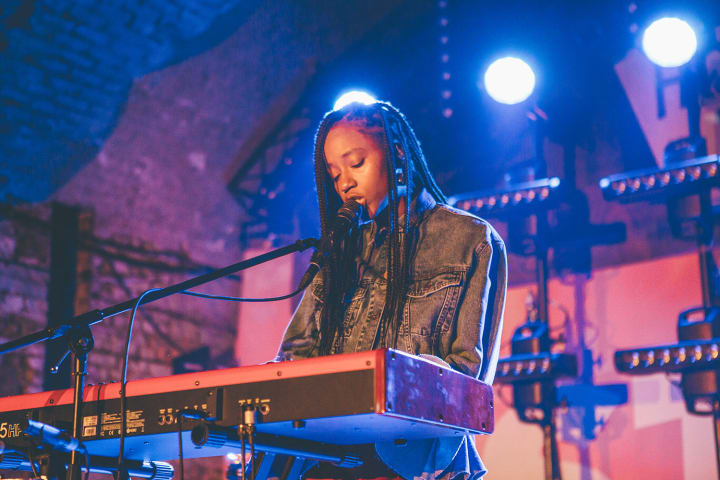 London's alternative festival takes place during the fall, typically in October. A breast cancer awareness charity curates each festival, hence the festiFEEL name, and has done so for eight years. It is typically a philanthropic event, and invites a plethora of female talents.
There is even a comedy poetry hour with Laurie Bolger, boob chat, nail art, and graffiti workshops. Alternative musicians like Basement Jaxx, Fleur East, and The Staves graced the stage in the 2017 show, making this one of the best alternative music festivals.
Festival No. 6
This art and music festival takes place in Portmeirion, Wales, and has a plethora of family friendly shows for an all-day event with your closest companions. There are even family friendly areas and camping spots.
With headliners like Jarvis Cocker, Arab Strap, The Cinematic Orchestra, Charolotte Church, Hot Chip, Noel Gallagher's High Flying Birds, and Super Furry Animals in years past, this is one of the best alternative music festivals. Join 10,000 other fans who share the same passion next September.
OFF Festival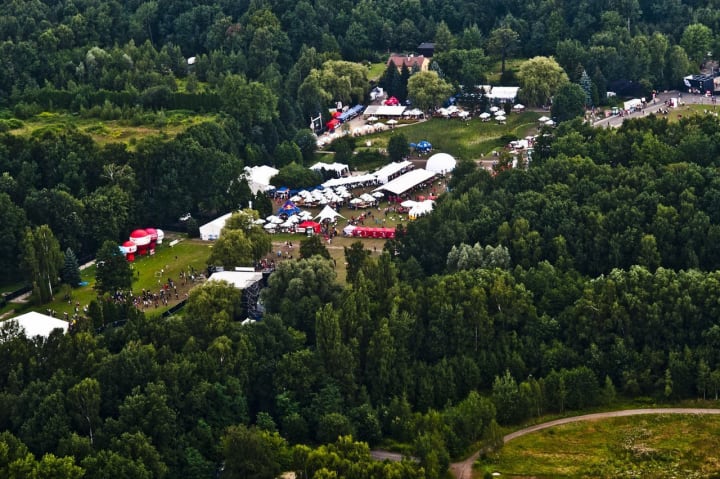 Silesia, Poland hosts the biggest alternative music festival in Poland, making it one of the top best alternative music festivals. OFF is one of the smaller festivals on the list, but this just means that the price is cheaper for food, drink, and overall experience.
The first OFF festival was held in 2006 and also holds arts and cultural events like movie screenings, workshops, and lectures. 2016's performers includes Devendra Banhart, Lush, GusGus, Derrick May, Cluth, Thundercat, Willis Earl, Napalm Death, Jenny Hval, Minor Victories, Beach Slang, and Yung Lean.
Don't forget to your lighter to dramatically hold in the air during your favorite slow song.
Baybeats Music Festival
Singapore's Baybeats Festival is a premier alternative music fest and is probably the best opportunity to see one in Southeast Asia. Want to know the best part? The event is completely free of charge, no ticket needed.
The three day festival features both local and international artists. The Esplanade Theater is right on the bay, and home to three main stages. Features include acoustic sets from Bakers in Space, The F16s, Forests, Amateur Takes Control, Villes, and Tim De Cotta. Documentaries like Baybeats Budding Video Artists are also a huge hit among the audience of 70,000.
About the Creator
Proud mom of three chinchillas, hard core Justin Bieber fan, watches Unsolved Murders religiously
Reader insights
Be the first to share your insights about this piece.
Add your insights