Asaad aka Young27 Solidifies Legacy in Hip-Hop with Hard Work
The North Philly artist released a song a day in 2016 along with multiple projects.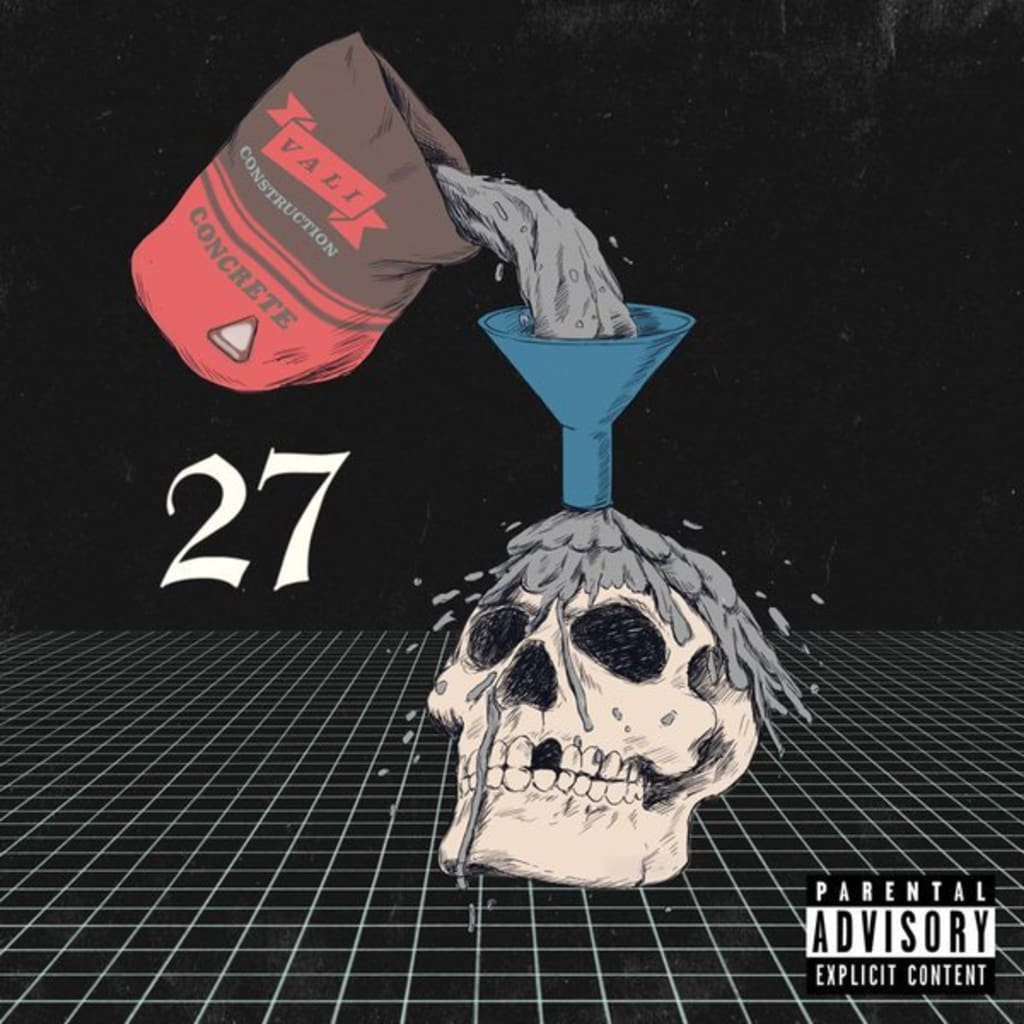 Asaad's breakthrough EP titled "Young27"
North Philadelphia hip-hop artist, Sayyid Asaad or simply called Asaad, named 2016 the White Light Year—accompanying its own social media hashtag of #WHITELIGHTYEAR. He released a song every day for the Leap Year totaling 366 songs along with multiple projects.
Formerly known as Saudi Money and using his current alter ego of Young 27, the underground artist knows the journey to his peak artistry performance has come with an internal struggle. Speaking on his Flowers II project, released in 2014, which was met with controversy given G.O.O.D music label artists Kanye West and Pusha T stole from Asaad using "New God Flow" on their Cruel Summer collaborations.
In addition, he lost major label deal following his proposal of a quadruple-album for Flowers II. He describes this pain in the project on "Cooking Dinners" (which samples "Strobe" by Deadmau5).
I didn't sell my soul, I self destructed b-/ I'm the reason you know what self-destruction is… all the bulls- I've endured, I don't even remember it
Before the start of the new year, Asaad released a song on Dec. 30th vowing to release a song every day of the year. He quickly pointed out that being a leap year he would release 366 songs. Hence the #WHITELIGHTYEAR hashtag, promoted by the likes of Rap oracle Ab-soul and prolific Rapper/Producer Mac Miller.
Each track referenced Psalm 27 of David from the Bible presumably indicating his battle against the industry that has been pillaging black culture for their monetary gain.
The Lord is my light and my salvation—whom shall I fear? The Lord is the stronghold of my life—of whom shall I be afraid? When the wicked advance against me to devour[a] me, it is my enemies and my foes who will stumble and fall.
He has held true to the promise and released album worthy material every day, with its own deeper message intertwined with poignant track art. He has referenced Shakespeare's Hamlet on the aforementioned EP, American Psycho, even Stanley Kubrick's "2001: A Space Odyssey" and "A Clockwork Orange" solidifying his legend.
Included with the 2016 #WHITELIGHTYEAR, Asaad released multiple projects including: Rolex in the Collection, Sabbath Trap, and Orange Bath.
The cover art of Rolex in the Collection alludes to the concept of Jesus Christ's Resurrection following his time in Hell falling in line with his verse on "These Days..." by Ab-soul. He states on the track "Stigmata," a direct reference to the Crucifixion of Jesus Christ:
You seen them flowers bloom, know that they grew in despair/ A blessing in disguise, nobody knew it was there
With two lines he summarizes his struggle as through darkness (Hell) to break through concrete (street life and struggle of urban youth) to blooming with a flower than produces beauty to the Earth by God's hand.
Sabbath Trap follows the concepts made public by Ab-soul and Kendrick Lamar of black people being true Israelites mentioned in the holy texts. Ab-soul mentioned on INvocation with his 2016 project "Do What Thou Wilt.":
Back to reality, sadly I'm actually Jewish/ Or whatever you wish to call me/ I don't wanna offend nobody (L'chaim)
Additionally, Kendrick Lamar mentions on YAH. with his recently released "DAMN."
My cousin called, my cousin Carl Duckworth/ Said know my worth/ And Deuteronomy say that we all been cursed
Orange Bath plays homage to his loyalty to VLONE, the designer brand fashioned by A$AP BARI, where he claims on Flowers 2.7:
B* I bleed V
Asaad solidified himself in music and fashion and art with his work ethic of #WHITELIGHTYEAR.
With the spotlight on Philadelphia's Hip-Hop scene previously being kept on Maybach Music Group's Meek Mill, inspiring artists such as Asaad have found their way through his devotion in producing quality music with powerful messages culminating around his trademarked quote: "Good Could Be Better" or GCBB.
He has now completed a song a day and has reached a record, we're just waiting on Guinness World Records to confirm his legendary status of work ethic and artistry.
Reader insights
Be the first to share your insights about this piece.
Add your insights