Artists to Discover Before Summer Ends
A Short List of Underground Musicians to Check Out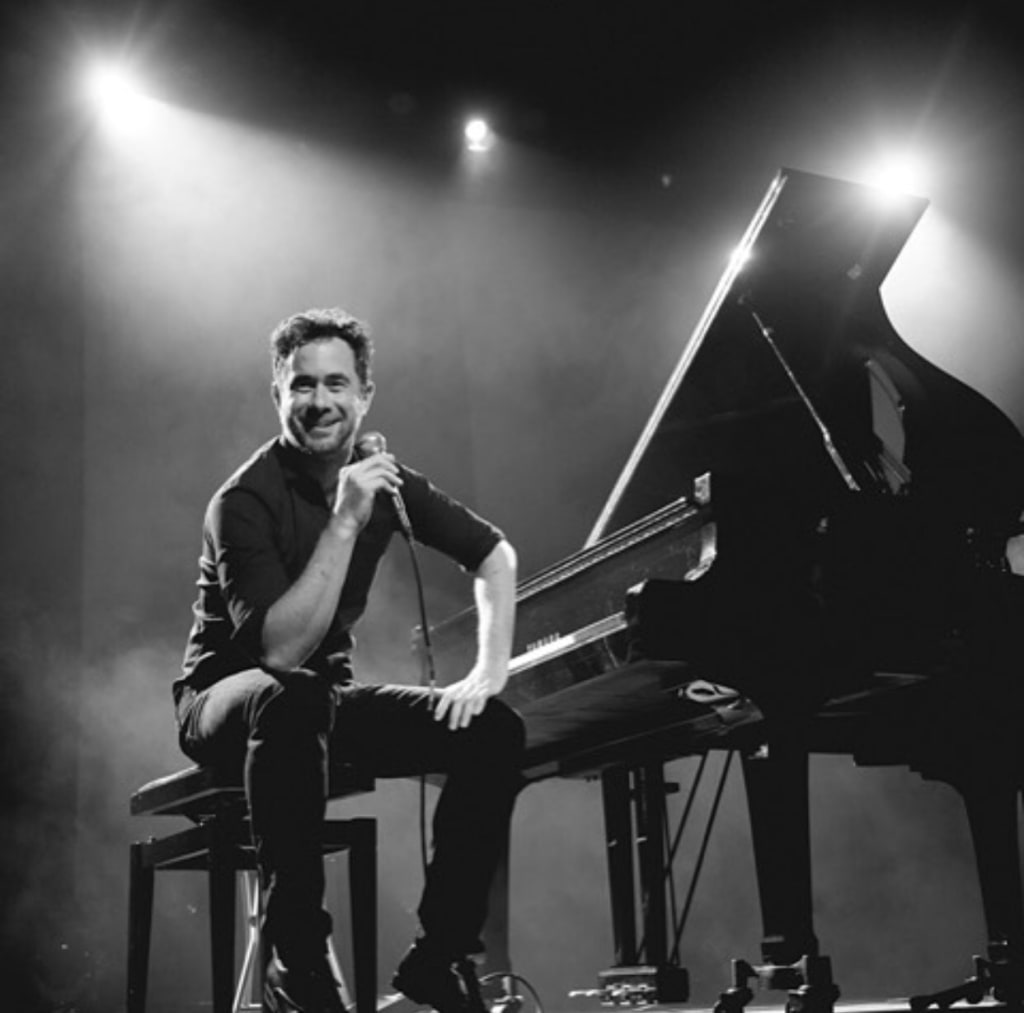 Photo via @jeanmichelblais on IG
Summer is coming to a close. Instead of worrying about the start of a new school year or balancing extra work loads, consider the music you have listened to over the past few months: Trusted playlists or new releases? Check out this list of artists to discover before summer ends:
Lazy Habits
Genre: Jazz, soul and hip hop
Gateway Song: "The Breach"
Hidden Jam: "Starting Fires"
Social Media: IG @lazyhabits | Twitter @LazyHabitsUK
Background: A 6-piece group from East London, Lazy Habits has made a brand of their own with New Orleans influences and lyrics about modern British culture. Their self-titled debut album launched them in the top 10 of the iTunes UK Hip Hop chart and "The Breach" from their second album, The Atrocity Exhibition, received radio play from BBC 6 Music. Their live performance is described as energetic and internationally renowned, having performed in Asia as well as Europe. The United States has yet to see the band, though, but Lazy Habits hopes to visit in the near future (and we do, too!). After listening to a song or two, one might feel a new sense of confidence in the way they express themselves.
Good Old War
Genre: Rural rock, folk and acoustic
Gateway Song: "Amazing Eyes"
Hidden Jam: "I Should Go"
Social Media: IG @goodoldwar | Twitter @GoodOldWar
Background: Keith Goodwin, Tim Arnold and Dan Schwartz from Philadelphia formed Good Old War, a name compiled of "parts" of the members' names, during a hiatus of the Goodwin and Arnold's band, Days Away. 2008 was a big year for the band: the year they formed, when they began recording their debut album in Los Angeles, when it was released (titled "Only Way to Be Alone"), and when they acted as the backing band for Anthony Greene's album "Avalon." Good Old War's third album, "Come Back As Rain," debuted at #1 on Billboard's Heatseekers, which led to national TV performances on Jimmy Kimmel Live! and Conan. Their guitar strums and vocals remind listeners of home, or of a place more peaceful than the average chaotic life.
Jean-Michel Blais
Genre: Classical and experimental
Gateway Song: "Nostos"
Hidden Jam: "Budapest"
Social Media: IG @jeanmichelblais | Twitter @jeanmichelblais
Background: Jean-Michel Blais is a Canadian pianist who produces mainly improvised work that immediately captivates listeners. He learned to play the organ and piano as a child and began training as a classical pianist at the Trois-Rivieres Music Conservatory. However, he was more interested in pursuing his own path, and thus spent time in Berlin and South America, in which he created spontaneous music. Eventually, Jean-Michel Blais moved to Montreal and began taking music seriously once again. The emotion in his music is apparent in every note, as opposed to hidden behind the technicalities and somewhat constricted ways of composition. Experimental production techniques have been used, as well, as seen in the single "Hypocrite." His music is especially for those who want a calm and motivating atmosphere while studying, or for those who feel heavy from the day's events and need time to de-tangle their thoughts.
PAVVLA
Genre: Indie, pop and electronic
Gateway Song: "Planets and Stars"
Hidden Jam: "This is Not a Movie"
Social Media: IG @pavvla_ | Twitter @pavvla_
Background: Paula Jornet, or PAVVLA, was born and raised in Barcelona. She released her first single when she was only 19, starting out playing songs on her acoustic guitar in pubs before transforming her style into an enchanting mixture of indie and electronic music. She debuted her first album "Creatures" just last year, which has been described as "wintry" and "dark" yet "capable of transmitting warmth and light." Worldwide media such as NPR and BBC Radio1 praise PAVVLA for her uniquely dark atmosphere, passionate lyrics and distinguished folk tunes. Just 20 years old, she has already sold out most of her shows in 2017. Her music provides a wonderful vibe for relaxation and contemplation.
The Gloaming
Genre: Irish traditional and post-rock
Gateway Song: "The Sailor's Bonnet"
Hidden Jam: "The Girl Who Broke My Heart"
Social Media: IG @thegloamingofficial | Twitter @TheGloaming1
Background: In 2011, six-time All-Ireland Fiddle Champion Martin Hayes, producer-pianist Thomas Bartlett, sean-nos singer Iarla O'Lionaird, folk-rock guitarist Dennis Cahill and Hardanger fiddle player Caoimhin O'Raghallaigh met to explore new music in Westmeath, Ireland. The supergroup came at Irish music from their own perspective, fusing traditional Irish music with other forms of influences, such as rock and contemporary classical. Their music has been described as "of an entirely different hue: neither slavishly traditional nor willfully contemporary" by The Irish Times. Along with critical acclaim, The Gloaming has won various awards, including the 2014 Meteor Choice Prize for Irish Album of the Year. Devote some time to tea-drinking, writing and endless creativity if you plan to listen to this inspiring band.
MT EDDY
Genre: Alternative and punk
Gateway Song: "Metaphor"
Hidden Jam: "Wilshambe"
Social Media: IG @mt_eddy | Twitter @mt_eddy
Background: Formed in Oakland, California, MT EDDY features lead singer and guitarist Jakob Armstrong, bassist Kevin Judd and brothers Chris and Enzo Malaspina on drums and guitar, respectively. Formerly Jakob Danger, the band of teenagers has been mentioned in Rolling Stone and has toured with the likes of SWMRS. MT EDDY's music consists of lyrics worthy of being shouted from rooftops and painted on walls, tunes that make it impossible to not tap your foot or nod your head and a feeling of happiness and comfort. In addition, their live presence energizes any room, urging the audience to dance or join the mosh pit. Their music provides something that young adults can certainly relate to, though fans of all ages will easily find a reason to blast the album "Chroma" on repeat.
nOah
Genre: Rap
Gateway Song: "DEATH VALLEY"
Hidden Jam: "POISON"
Social Media: Twitter @anothergoat
Background: Las Vegas native Noah Russell has been making music since 2014 after hearing 'Yeezus' by Kanye West and wanting to produce beats that sounded similar. He started doing vocals earlier this year, inspired by Lil Peep and Lil Aaron. nOah's music has been described as dark and nocturnal, reflecting mainly on drugs, women, addiction, mistakes he has made throughout his life and his frustrations with both society and the music industry. "My main goal is to help people through my music and tell them that they're not alone and it gets better," he commented. The aura of nOah suits any kickback, car ride, or time devoted to reflecting on your growth as a person.
*
Give these artists a listen before the year is over! Not only will you be able to hear some new tunes, but you'll also expand your music variety. All of the above artists can be found on Soundcloud, and all but nOah have music available on Apple Music and Spotify.