Playlists
An Upbeat Playlist for Downbeat Times
Silver Linings #37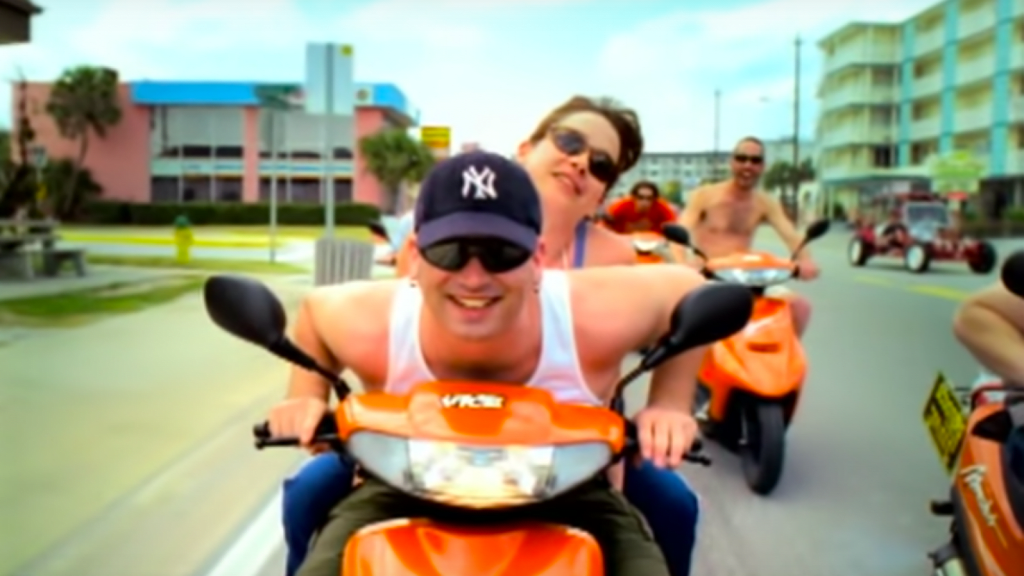 Hello, and welcome back to Silver Linings, and, man, the world needs some right now.
Let's face it. 2020 is turning out to be one of the most downbeat, depressing years in our lifetimes. With political upheaval (especially in the U.S.), a global pandemic, and race riots, I'm not surprised that people are trying desperately to escape the madness any way they can with methods from drinking to social isolation.
As for me, I've been diving into my Music Playlist on YouTube and loading up the happiest, most upbeat songs I can find. Soon, I decided to ask my friends and family for their picks, like I did previously with my "Epic" and soft rock playlists. (Thanks for the input, everybody!) Here are seventeen songs scientifically proven to perk you up when you need it (like now).
"Boy With Luv" - BTS feat. Halsey
BTS have been absolute rays of sunshine over the last couple of years, and this is quite simply the happiest song they ever put out. What I like about this one is that all seven members get some time in the spotlight, even Jin who often seems stuck in the background. It's little wonder that this was the song that broke BTS into the mainstream in the States.
"The Boys of Summer" - Don Henley
Though my sister suggested the cover version by the Ataris, they just can't top the original by Don Henley of the Eagles. It has the wistful memories of Bryan Adams' "Summer of '69" but with a little more edge and a much faster pace. It's one of the perfect summer songs, and this list has more.
"Breathless" - The Corrs
Songs of seduction are typically sexy and slow-paced. Leave it to these four Irish siblings to find a way to liven them up. The Corrs made their careers by bringing pop sensibilities to Irish folk music, and they're awesome! It's just a shame that this amazing track was their only hit in America.
"I Can Dream About You" - Dan Hartman
This is one of the most upbeat love songs of the 80s as well as one of the catchiest. Hear it once, and Dan Hartman will be in your head for days. I speak from personal experience.
"It's My Life" - Bon Jovi
Bon Jovi has no shortage of upbeat rock songs; so, picking one for this list was tough. I decided on this classic from 2000 due to the message inside. The concept of living the best you can in the time you have is something everyone can relate to, especially now.
"One Margarita" - Luke Bryan
I'm not a fan of bro country. The songs I've heard in the genre tended to be too douchey and/or too dumb. Thankfully, an old high school friend suggested this one. While little more than a party song, its use of calypso rhythms immediately grabs the ears. Plus, it's just fun, and you don't need to overdose on tequila to hear that.
"Raise Your Glass" - Pink
I've never gotten into Pink. Her stuff just seemed confused and off-putting. This one is the tightest I've heard from her. This has the same kind of triumphant attitude of Bon Jovi's best stuff, and Pink's harsh singing style actually complements it rather than fights it.
"September" - Earth, Wind & Fire
Of course, I had to have some 70s funk in here somewhere. Maurice White and the rest of Earth, Wind & Fire provided the perfect party song here. It is just the whole feeling of happiness in audio form. It's little wonder it's the song that ended the movie Night at the Museum.
"Shut Up and Dance" - Walk the Moon
This new wave track from 2014 hearkens back to the most joyous songs from the 80s. Nicholas Petricca said this song was based on a great experience at an L.A. nightclub, and I believe it. Even the video is pure unfiltered joy, though I find it hard to look at Nick's rat-tail and cringe. The song is still awesome, though.
"Sparkle" - Tatsuro Yamashita
City pop, otherwise known as Japanese funk, is a genre Ally has been listening to a lot lately along with k-pop. Tatsuro's lyrics are about seeing a girl in his dreams, but that's almost irrelevent. What's important is that this is one of the tightest grooves I've ever heard. Anyone can party to this, even if they can't understand Japanese.
"Steal My Sunshine" - Len
This is THE summer song, period. While one hit wonders in the U.S., siblings Marc and Sharon Costanzo stay very active back in Canada. They almost don't have to as their 1999 beach party anthem will probably pay their rent for the rest of their lives. Just try to listen to this hip-hop party jam and not smile.
"Sultans of Swing" - Dire Straits
This is one of Ally & my favorite songs of all time. Mark Knopfler and Dire Straits have never been the most upbeat of rock bands; I mean, just look at the name. However, this ode to the joy of just playing the music you love hits us in the feels like few things can. Considering how I get so much joy from my creative pursuits, this song really resonates with me.
"Telephone Number" - Junko Ohashi
This city pop track may be about the anticipation of getting a call from a loved one, but that's almost not important. What matters is that fantastic bass line, that jamming sax solo, and Junko's smooth voice. Seriously, she could be singing gibberish, and it'd still get me smiling!
"Uptown Funk" - Mark Ronson feat. Bruno Mars
This funky monster from 2014 is the song Bruno Mars was meant to sing. Plenty of people agree as this is one of the most popular videos in history! As of this writing, this video has 3.8 BILLION views on YouTube, and it deserves every one of them! Don't believe me? Just watch!
"Weapon of Choice" - Fatboy Slim
I know adding this video is kind of cheating. After all, the song itself is just Fatboy Slim's usual brand of techno. But... IT'S CHRISTOPHER F***ING WALKEN! If you can somehow watch him dance in this video and not smile, you clearly have no soul!
"You Get What You Give" - New Radicals
Gregg Alexander's masterpiece from 1998 is actually more important now than it was 22 years ago. The song is all about how, even though the world sucks, you're still awesome and can still bring greatness to it. This is a message the world simply needs in 2020, and you're getting it through one of the greatest tunes ever produced.
And, finally...
I'm sorry...
I have to...
If ever there was a year that absolutely needed a rick roll, this is it. Rick Astley's "Never Gonna Give You Up" is 3 1/2 minutes of pure happiness that everyone needs right now.
What do you think? What songs are helping you survive this year? Let me know, and take care of yourselves.