Album Review: Ari Lennox, 'Shea Butter Baby'
'Shea Butter Baby' is a phenomenal showcasing of the different ways R&B/Soul adapts to heartbreak thanks to one thing... Tinder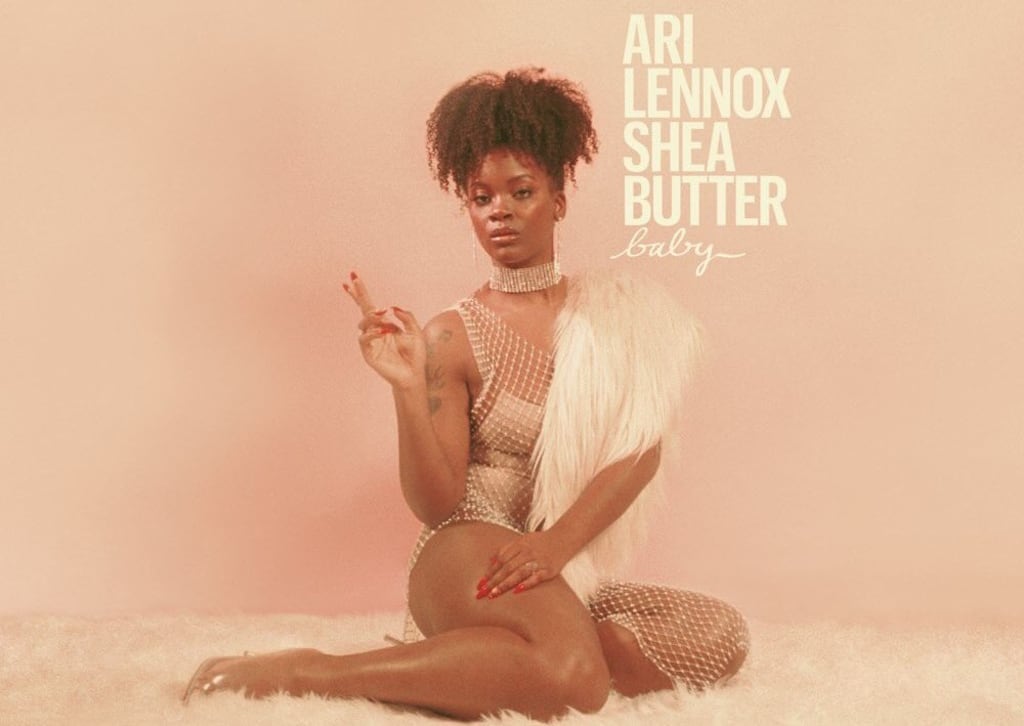 Let's get one thing straight, Tinder has messed up what we see as dating. We have grown to be a generation of people who would do absolutely anything to seek out attention, for that dating has no compromise. Everything that involves our intimate feelings has to be done on our terms. While the whole dating scene is now twisted, and love seems like nothing more than false hope, R&B/Soul music thrives under those of wounded hearts.
That is where Dreamville's new songstress, Ari Lennox, comes into our lives. With her 2016 EP, Pho, Lennox has been tasked with filling the gaps between modern day and classical soul. With her influences being Ella Fitzgerald and Lauryn Hill, Lennox is the perfect R&B artist to represent the dating-app shattered generation.
It's pretty simple, because I can relate to this album. Ari yearns for closeness, but fears getting too close; thus a hint of desiring vulnerability, and opening up comes to life. That is exactly why I had to take a certain amount of time (meaning a few hours) to listen to her new album, Shea Butter Baby. Some songs are about the bad juju from dating apps ("I Been"), memories from a significant other ("Static"), or just needing to be around people ("New Apartment").
The album foretells how intimacy is needed in order to be loved. But with the presence of social media and dating apps, intimacy is fading out of context with right swipes and double taps. It makes thing easier to have an online reaction by sending a like or tweet to someone than it is to sit down with someone face to face while getting to know them. Which is where the intimacy disappears—behind a thin iPhone screen accessible to anyone.
One of Lennox's tracks titled "Speak to Me" tells the tale of losing humanity in romance, and even establishing relationships through it all. Lennox seems to make falling in love sound quite foolish, but I did have my doubts about the track, because I didn't believe it to be true. Her next track, "Whipped Cream" (my second personal favorite) echoes the struggles and punishments of being close to someone. "I've been thinking of you/I've been keepin' you/Alignin' my soul/With the devil that it chose"
As time went on, I began to piece together that Shea Butter Baby was rightfully battling the heartbreak caused by technology, as heard in Lennox's track "I Been" (And I try, and I try, and I try, I try/ But I'm havin' the worst luck on Tinder,)
In this song, she mourns over a lover that's a pathological liar, and continuously reels her back in, so much so she had to change her phone number 47 times. I will say that I am currently living for this album, and its idea of building bridges with new heartache courtesy of old school ways of untrustworthy and manipulative men.
Now the next track happens to be my all time favorite, "Shea Butter Baby". Ari's most dynamic vocal performance comes with this single, which features J.Cole. The single was also feature on the dynamic motion picture Creed 2, as well as the soundtrack. One verse that really did intrigue me was "You lost in the shape of my hips" as if I would be lost in the shape of all of her inflections. While reaching intimacy of the album, this single focus on the small moments that make falling in love worth it, like getting creamy Shea Butter all over someone's pillow.
Lennox's album happens to be quite an honest one. She displays all the possible ways that modern dating has failed and dulled our generation, but it has also shown the great wealth of goodness that comes from giving into love. As heard in the outro of "New Apartment", Lennox describes how she realizes that she needs people in her life to make it worth living.
The last track, "Static", completely encapsulates the entire album. The song speaks to Ari's most wanted desire to embark real romance, while also struggling with the temptations of online dating, thus asking for white noise to be over her. Lennox ultimately chooses the voice of her significant other over the static imploring her significant other to not let "the static drown us."
Shea Butter Baby is a triumph that showcases all the ways that R&B adapts to newfound sorrow. The pain of swiping left through a sea of endless people is common, but thankfully, we as part of this generation have a new and salient voice to guide us through these sorrows.