A Playlist To Help Soothe Anxiety
When I'm feeling anxious, I always put my "calm" playlist on. Music is a ready solace. It can be accessed anywhere, these days, from the phones in our pockets to home A.I. technology services.
Source: https://www.tumblr.com/blog/view/misskim/163378055533
Anxiety can be hard to manage, especially when being aware of anxiety only makes anxiety worse. Sometimes, noticing the absence of anxiety can make it reappear again, like a childhood bully. When talking about anxiety, I find it best to speak from personal experience.
Music is a ready solace. It can be accessed anywhere, these days, from the phones in our pockets to home A.I. technology services. The music I listen to is the soundtrack to my life; it fills the empty, quiet spaces. It can help me to identify what I'm feeling, or it can help influence my mood.
When I'm feeling anxious, I always put my "calm" playlist on. I could be walking around my suburb, just looking at the houses and the trees, feeling the air on my skin, dew from the grass soaking my socks, and listening to the soothing voices of artists I love. I like music that blocks the world out, but if I'm at home just laying around, or coloring in, for example, something less attention-grabbing might be more fitting.
I try to include a little variation in genre and style. So, here it is: my "calm" playlist.
I try to include a combination of peaceful, cheerful, and comfortably sad songs. Some are instrumentals, ambient sounds, while others are by well-known or up-and-coming artists. Some tracks just sound nice and feel gentle, while others convey a sense of comfort, hope, or joy. Others allow me to be comfortable in whatever mood I'm feeling, but the general tone is calming, peaceful, chill music. A few artists make several appearances on the playlist because that's the sort of music they make, like beabadoobee, Sufjan Stevens, and Phoebe Bridgers.
Phoebe Bridgers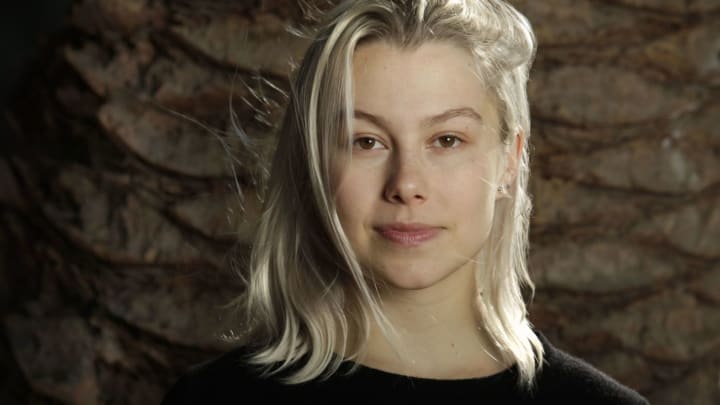 Phoebe Bridgers burst onto the music scene with her incredible debut album "Stranger in the Alps", which she followed in 2020 with the Grammy-nominated "Punisher". Her style varies, and some of her side projects explore other genres (Better Oblivion Community Centre with Conor Oberst, Julien Baker, boygenius, etc.).
Generally, I find her voice to be soothing and calming, and the music itself is rather gentle. Even though it's a Christmas song, I find her cover of "Have Yourself A Merry Little Christmas" to be instantaneously soothing. I also included "Garden Song", a sweet, nostalgic, and somewhat haunting song.
Novo Amor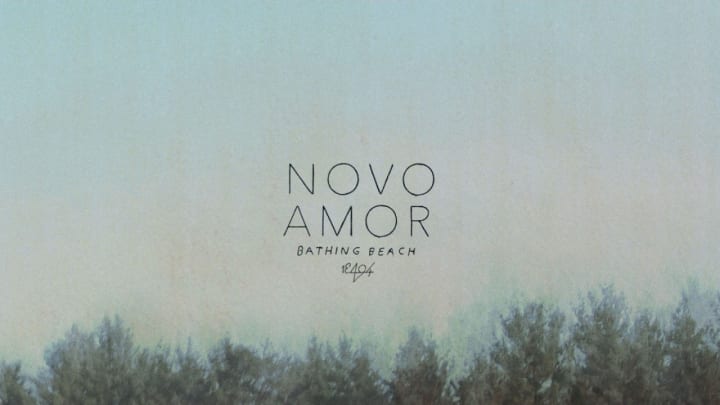 Almost all of Novo Amor's songs are calming. Acoustic, folk-ish, and poetic, this Welsh instrumentalist has curated a very specific mood and tone in his music. Listening to Novo Amor always makes me feel safe and at home. It feels like driving through a winding forest road or swaying with the waves of the ocean. The lyrics often reference aspects of the natural world, which I find comfort in when I'm feeling anxious. Take Novo Amor's music for a walk or a drive, take some time to breathe and reflect.
Bon Iver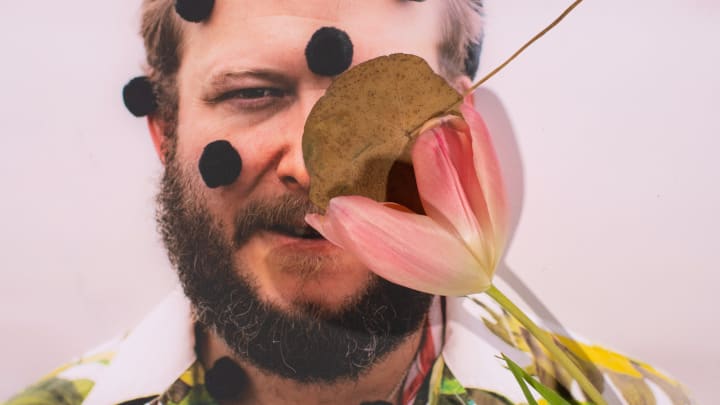 Like Novo Amor, I find Bon Iver's work to be generally calm. Of course, this diverse artist likes to experiment, but generally speaking, Bon Iver is one of my go-tos for calm music. Also like Novo Amor, the lyrics often reference the natural world.
Songs like "Holocene" remind me that I'm just a small part of a big, old universe, which may not be what everyone wants to hear, but sometimes it can help to put things into perspective. The swelling music on that particular track also helps me feel like I'm somewhere else, anywhere else, anywhere I want to be.
Clairo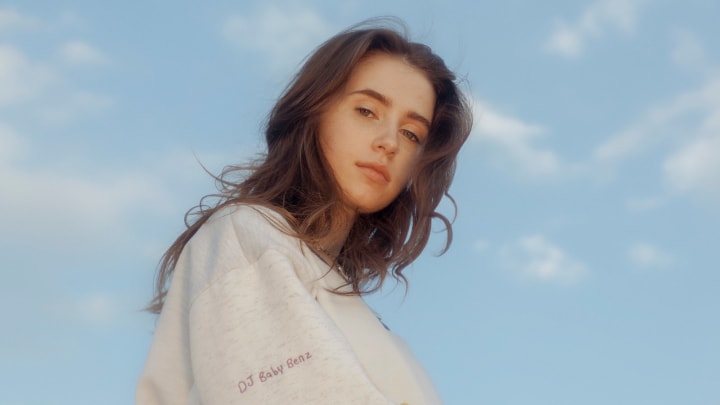 In this playlist I've included Clairo's "I Wouldn't Ask You", "Heaven", and "How", though I find all of her music to be pretty "chill". Her voice sounds effortless, even though it's always so full of emotion. The instrumentals are usually quite subtle and understated, gentle and swaying, and perfect for background music when studying or journaling. Clairo is also an advocate for mental health, and the topic comes up in her music, most notably in her song "Alewife".
When I listen to "I Wouldn't Ask You", in my head I tend to make it about anxiety. The song is pretty vague, but to me - and this could be influenced by my mindset when I discovered this song - it's about not wanting to burden other people with your own anxiety or mental instability.
The song switches pace in the second half and focuses more on how Clairo relies on this other person to help her feel strong. This could be alluding to her juvenile rheumatoid arthritis, but it may also refer to emotional and mental strength. This notion is contradicted (very much in line with the nature of anxiety) in "How", where she talks about being the only one who can heal her heart, which is "under the weather". This can be a nice reminder when you're feeling anxious; that you are in control of how you feel. Sometimes it's not easy to just change your mood, but I find it can be reassuring to know that it's my own choice. The change doesn't have to be sudden.