Playlists
A Musical History: 1980
A Top Track Listing From 1980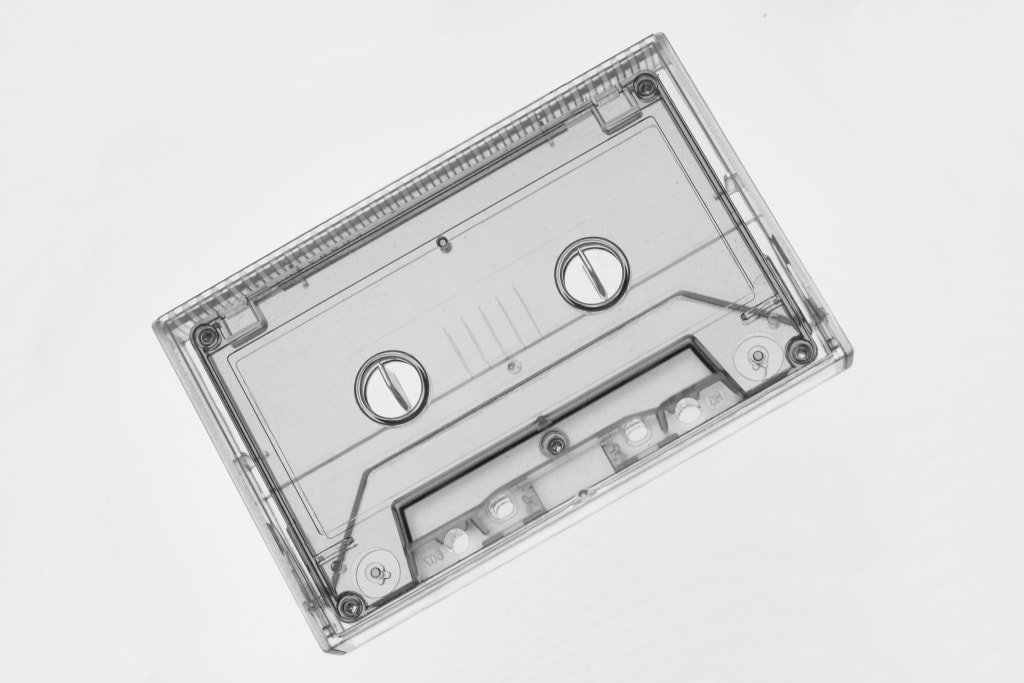 Photo by Brian Kostiuk on Unsplash
Following on from my recent piece about growing up in the 80s, I wanted to share my favourite music from each year in a series of posts. Going back like this, for me anyway, shows the progress of bands and artists in terms of sounds and success. It also shows how music adopts techniques and sounds and they become "mainstream" and a something else takes its place as the radical, new sound.
Think back to the late 1970s—long hair, bad personal hygiene, and flared trousers. Couple these with long, boring guitar solos, and novelty sounds and you have the state of music, for me in my late teens anyway. Then, suddenly, the appearance of the synth sound, electronic music made its mark, coming in all shapes and forms, either coupled with soulful voices like Alison Moyet or Marc Almond, or synth pop such as Depeche Mode or Bronski Beat.
This new sound, together with a swift change in fashion and looks with the appearance of the Blitz Kids and magazines like The Face and iD, brought about a change in youth culture—with more than a nod to Punk, which helped to tear down some of the mystique around making and selling music, fashion, design thanks to people like Malcolm McLaren and Vivienne Westwood.
This decade also saw the death of disco, the birth of house music, and the end of the super group Abba (though they didn't formally break up). It also highlighted, for me at least, how quickly groups grew into major attractions—take Wham as an example. Appearing from nowhere, within a few records, George Michael had maneuvered him and his friends to worldwide superstardom, and by the end of the decade, solo success.
The 80s got off to an explosive start for me, as at the age of 15, I lost my mother—a huge personal tragedy. This knocked me sideways in terms of my thoughts on the future, my performance in exams at the end of school, and, sometimes, my choice of music for this list. This coloured my decade as meaning a little rebellion, dipping my toe into art collage culture, and aborted attempts at my degree and moving away from home.
So, here are my choices from 1980, and my reasons why. Remember, these are my choices, quite personal in terms of what each track means to me.
Some thing to remember, these are all based on UK release dates and so may be slightly different for other countries. I would normally post links to the videos on platforms like Youtube but this won't work in all countries, so would advise you to search out the video and/or any live versions of each song you can find to make your own mind up.
Abba: 'Super Trouper'
No list of late 70s or early 80s music would be complete without something from Abba, that Swedish pop sensation that continues to fill party floors to this day—though "Dancing Queen" is probably more popular with most than this track from late 1980, for me this one sums up this groups talent. The music and lyrics are stunning, as is the harmony from the two leads—with the odd backing vocal from the guys (sup-pa-pah, troop-pa-pah...). Just for clarification, a Super Trouper is actually a brand of spotlight—which I wasn't aware of, even though the song does mention "beams," etc...
MASH: Theme From 'M*A*S*H' ('Suicide is Painless')
A strange song to choose but one that resonated with me at the time—firstly, I loved MASH on TV and the film, when I eventually got around to seeing it, and the song had one of those hooks that just got me right from the start.
Dexy's Midnight Runners: 'Geno'
Ahhh, Kevin Rowland... he's like Marmite. You either love or hate him—I love him. He's never boring. Geno was one of my favs from this time—the changes in tempo, the lyrics and Kevins soaring voice—for me, sheer perfection. And the clothes! So very Marlon Brando/On The Waterfront. Come on, "Eileen" is still a floor filler at many a family "do" but I prefer the more soulful sound of "Geno."
The Police: 'Don't Stand So Close To Me'
One of my all time favourite Police tracks—I love the contrast of the sparse, slow verses and the reggae inspired chorus. I think this track showcases Sting's voice to perfection and acts as a complete contrast to the synth sound being ushered in by other bands.
The Pretenders: Brass In Pocket
The band's first big success—although released in 1979, it topped the UK charts for two weeks in early 1980. Chrissy Hynde has gone on record as saying the title came from an overheard conversation about dry cleaning, and whether there was any brass left in pocket—but the main part of the song may be about sexual encounters. It fitted nicely into the "New Wave" genre popular in the late 70s/early 80s, alongside the likes of Elvis Costello, Blondie and Boomtown Rats. This track has a certain sassy confidence that more and more female vocalists were adopting. They showed that bands didn't have to pander to a conventional idea of sex and looks to achieve fame.
Blondie: 'Atomic'
The third single from Eat to the Beat, it combines the influences of reggae, disco, and new wave to great effect—a trick Blondie had pulled off with "Heart of Glass" from the same album. "Atomic" doesn't actually refer to anything specific but was chosen as the word had the right "feel" of power and futurism.
Hazel O'Connor: 'Eighth Day'
This track from the film Breaking Glass was one of the tracks that played a part in my rebellion—Hazel's performance in the film, the storyline and the tracks themselves were like Punk-lite... a palatable way to rebel, with an O'Connor sneer! It proved popular as it reached top 10 in the UK.
Orchestral Manoeuvres In The Dark: 'Enola Gay'
Interestingly enough, this is the only single from the album Organisation, and sold over 5 million copies worldwide—something possibly unthinkable these days for a single. Interesting fact: the Enola Gay of the title is the name of the bomber which carried the first atomic bomb to be used in wartime, over the city of Hiroshima—and was named after the pilot's mother, Enola Gay Tibbets. The lyrics question the use of this, and mention "Little Boy" directly—the name of the bomb itself. "It's 8:15, and that's the time that it's always been" refers to the time of detonation, and the release linked in with Thatchers allowing US nuclear weapons on UK soil—not a popular decision. As with most OMD tracks, there is no chorus as such but it still is one of the best examples of pop-synth music from this time.
David Bowie: 'Fashion'
Bowie at his best—the second track taken from the highly acclaimed Scary Monsters album—"Ashes to Ashes" featured some of the Blitz kids in the video, and this whole phase summed up the art/design/culture of the early 80s. The UK's Record Mirror voted these two videos as the best videos of 1980, and as the most expensive up to this point, rightly so. The melody echoes "Golden Years," along with a few other points that echoed older work, but also captured the arty feel of the music scene, all quite self-important but visually stimulating.
Peter Gabriel: 'Games Without Frontiers'
Peter Gabriel used Kate Bush as backing on this track from the self-titled solo album. The sparse melody echoes the electronic era being ushered in, and the lyrics refer to diplomacy and warfare being played out like children's games, along the lines of a game show like Jeux Sans Frontier, a pan-European show similar to the UK's It's A Knockout.
Spandau Ballet: 'To Cut A Long Story Short'
The epitome of New Romantic in terms of style and music, Spandau Ballet's first UK single reached number 5 in the UK charts and was taken from the album, Journeys to Glory. These early tracks from Spandau tend to be overlooked for the slicker, more soulful output from 1983 onwards, but I prefer these earlier tracks. There's something about the Kemp bothers in kilts, all pout and a smidgeon of make-up that appeals to my early 1980s sensibilities. Again, for me, the mix of synth and vocals is perfect. Tony Hadley's soaring vocals are perfect for a sparse, serious electronic melody.
I'll be reviewing my top choices for each year of this decade, so watch out for the next posts.