A look back: live lounge at the Angel on the 13th of August
Some photos and music from all the acts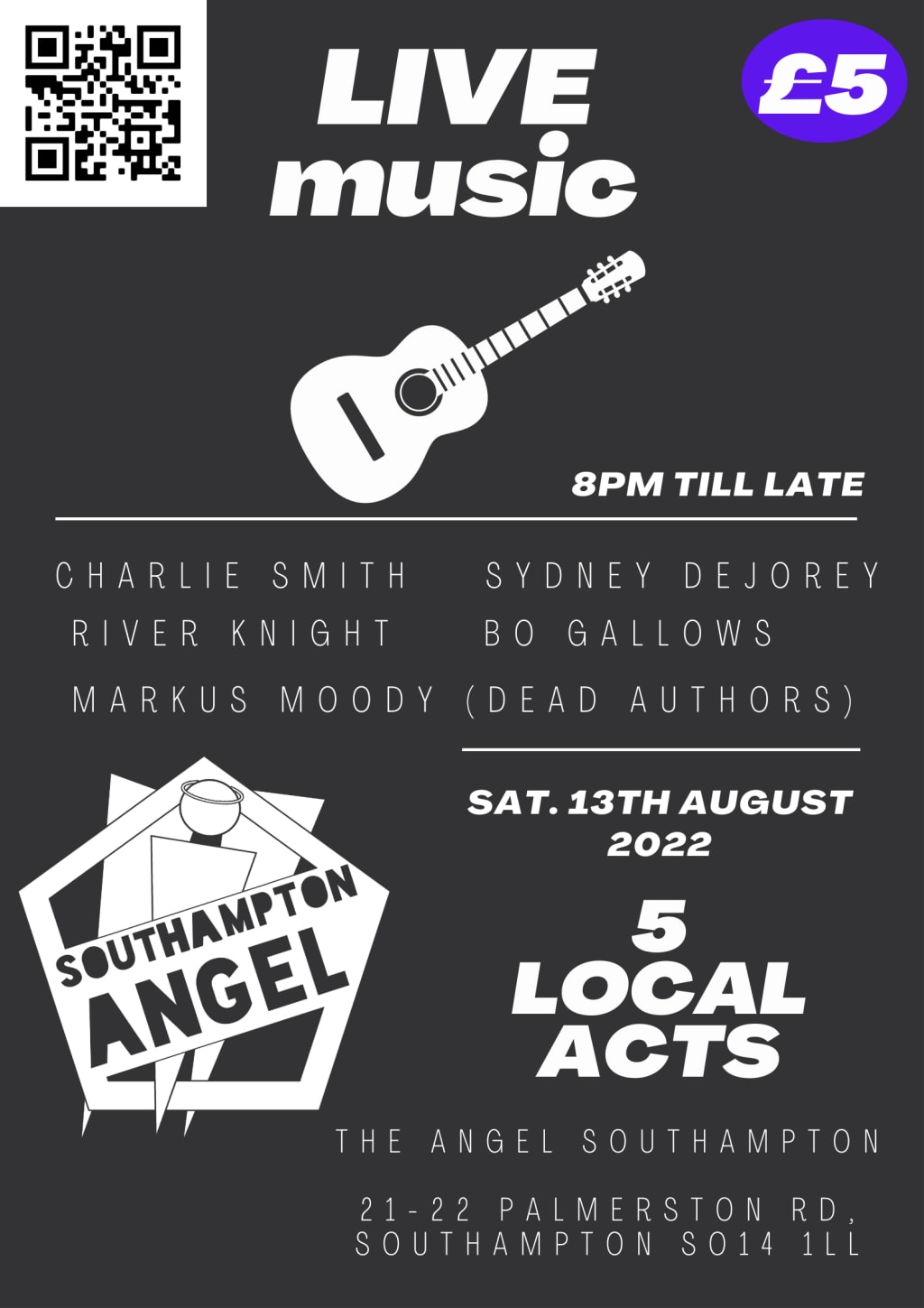 It feels like only the other day I was writing about the showcase at river studios, but it has surprisingly almost been a month since I published that article. Time does fly, but the gigs don't stop. In this article I want to take a look back at the live lounge gig I organised on Friday the 13th of August. Before I do, however, I would very much like to thank all the acts that took part. Some familiar faces as we will later in this article and some new ones. Thanks also to Angel Inn for allowing me to put on this event and supporting it. Finally, thanks to everyone who brought a ticket and came along to the event. You are fabulous and doing a great job in supporting live music.
Let's take a closer look at the acts and the running order:
River Knight
Markus moody
Bo Gallows
Sydney Dejorey
Charlie Smith
River Knight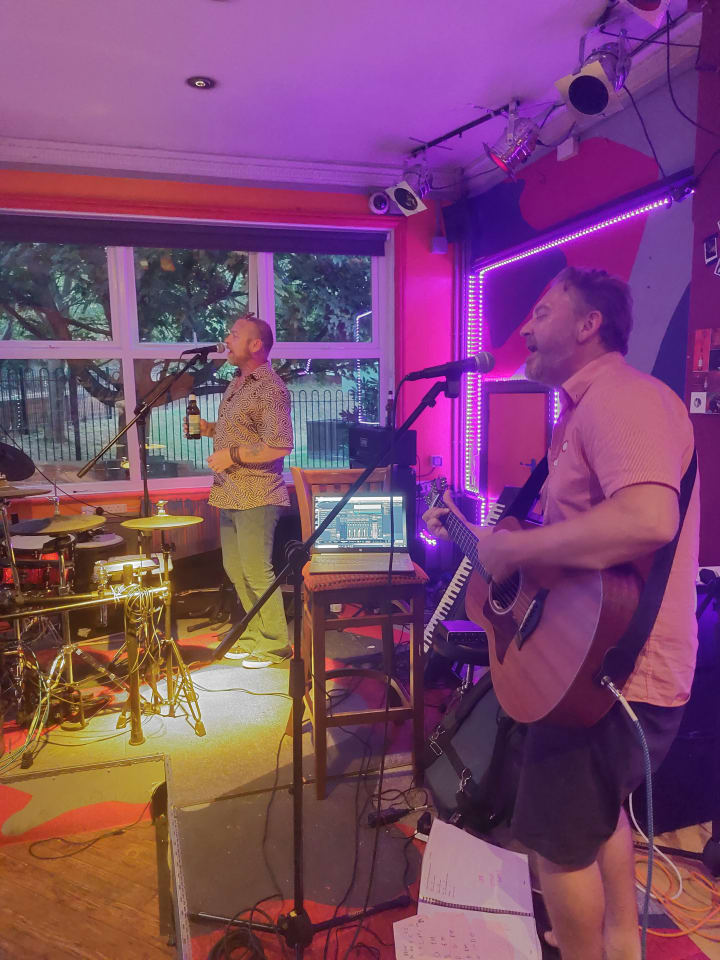 Returning to open again was River knight! I've already highlighted my favourite track from them in the last article. Here is a track that caught my attention this week. Another thing to note is the impressive skill of performing while holding a beer. Also, don't forget to check out their Facebook page
Markus Moody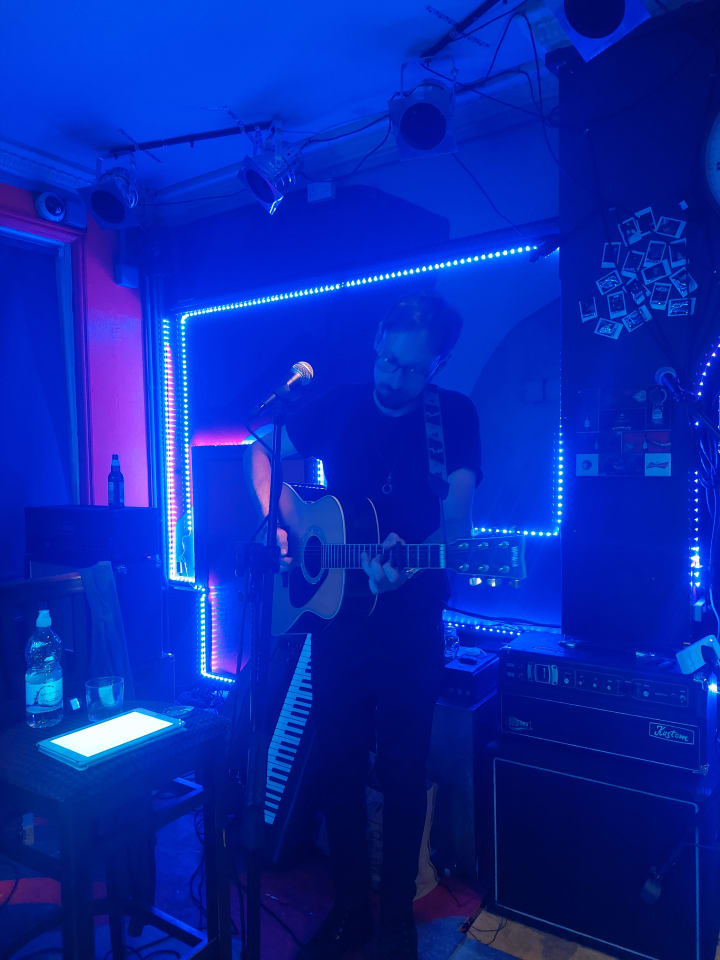 You may know Markus from the indie band, dead authors, however, I am very pleased to announce that Markus has just been working on some solo material. You absolutely must check out his latest EP he just released. It is just fantastic.
Bo Gallows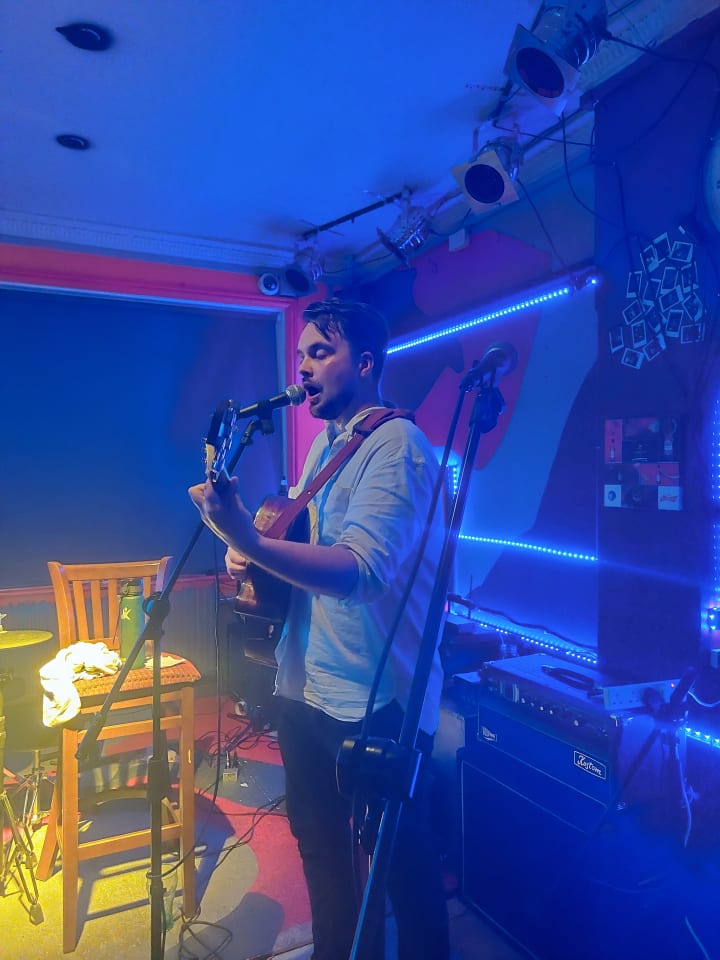 Well, what can I say about this man? He's handsome, has a deep voice and makes me cry. Which isn't as bad as it seems. I have been reliably informed that he is going through the process of recording some new music which I have to say I am very much looking forward to hearing. For now, check out his Facebook page.
Sydney Dejorey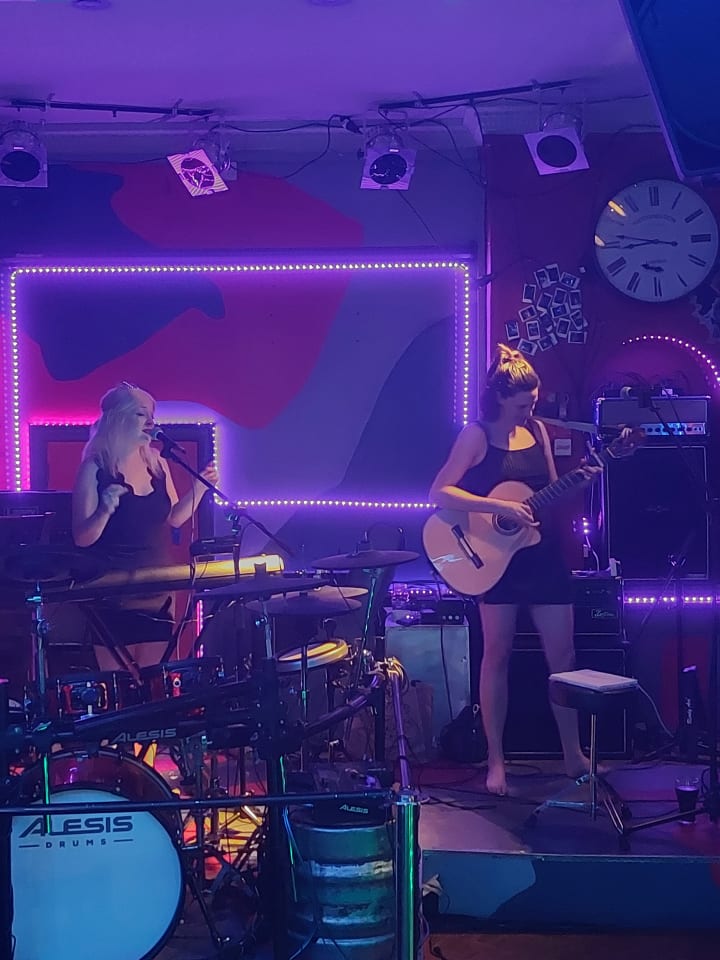 The second duo of the night made for a nice change-up! I mean is it really a singer-songwriter evening without someone whacking out a keyboard!? A change-up in instrumentation was good, but I must admit my favourite track they performed was their last one with just guitar and vocals. It packed a punch and it was awesome. No doubt these two have chemistry performing together. Take a listen to all of Sydney's music and don't forget you can catch her at Victorious festival at the end of the month:
Charlie Smith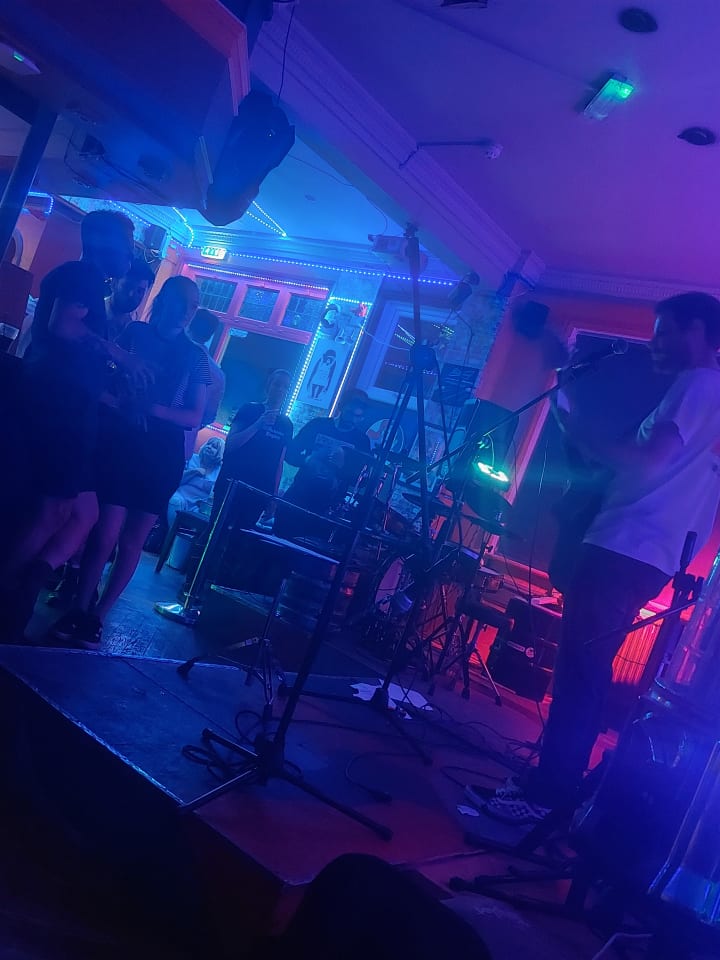 And finally here is me! Kind off. I like this photo though because shows I'm actually playing to a crowd that may or may not be listening. The only exciting news from me is I have a new song coming on the 26th of August. Is it that great? No. Is it better than my last single? Yes. I think so at least but hey, it's coming out on the 26th of August so you can make your own minds up.
So there you go another hot and sweaty night filled with some fantastic live music down at the Angel. If you are reading this you were either there or you missed it! In a world that is so full of distractions and adult life disappointments, I can't blame you if you did end up missing it. I hope this article was worth reading if you were in attendance or not. Or maybe you just drank so much you forgot who was who. The great news is that I don't mind hosting music nights and I have no life and very few commitments so we will be doing it all over again on the 9th of September at the arthouse. I would love you to be there if you can make it and if not you will undoubtedly have another great article filled with photos and music to listen to.
Thanks for reading and supporting live music,
Charlie
About the Creator
I'm new to this but hey I'm giving it ago. I sing and play guitar. I'm here to share a few bits of info I learn along my journey
https://linktr.ee/CharlieSmithMusic
Reader insights
Be the first to share your insights about this piece.
Add your insights