A Horse of Another Color
mash up of America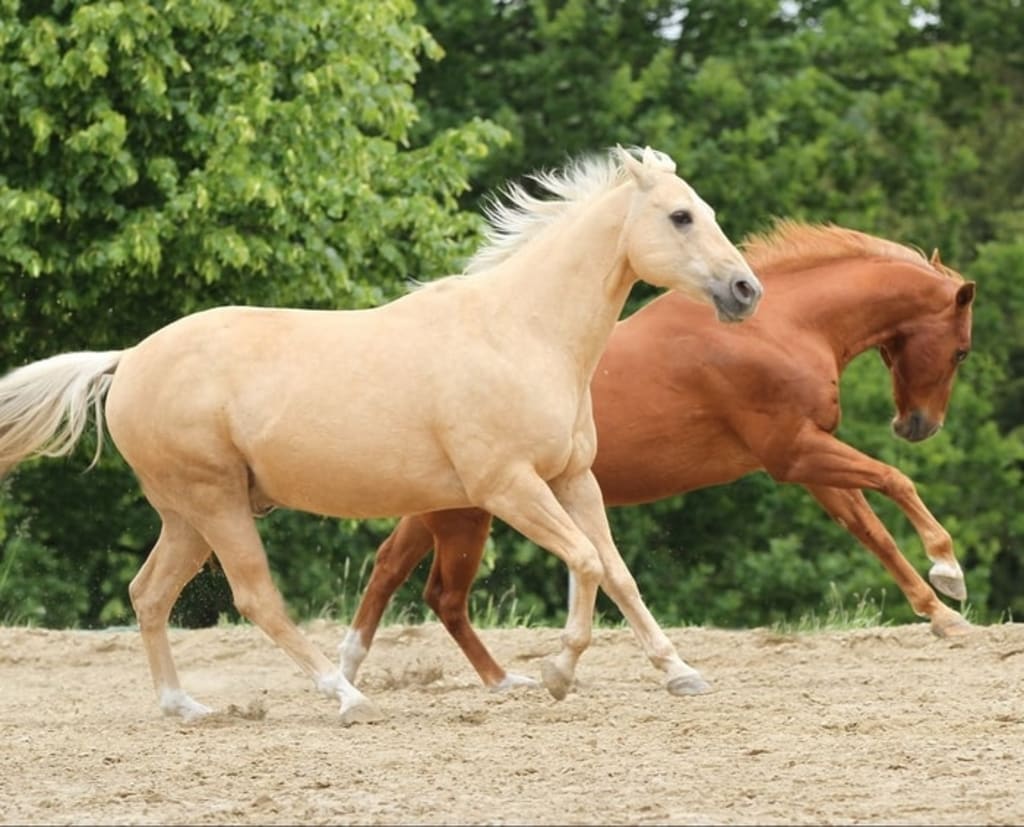 Sister Golden Hair & A Horse with No Name
I fell in love with her purely by accident. In those days, I travelled a lot and always let work get in the way of affairs of the heart. Building bridges for an international consortium, only gave me time to work and eat with little sandman time each day.
I met Daisy Jane on a rainy night in Oceanside, California. I was waiting for a couple of co-workers to have a beer, and discuss our plan for a small bridge to a bird sanctuary down the PCA toward San Diego proper. I asked the waiter why the rain sounded so loud, and he said "it's the roof of tin man". She came in holding a Los Angeles Times over her head and she slipped on some wet floor and fell into my arms. "I need you", I said to be funny, and she came right back with "only in your heart". Not the regular way two lonely people find each other, but I was captured by her smile and quick wit. Daisy Jane and I talked for hours, as my co-workers never showed. I ordered another drink for both of us, and went to the Senor's Room. As I got back to the table I sat, but I whacked my ankle on a chair leg, and let out a little cry. She held my leg on her lap and she massaged my ankle for just a moment, and the pain disappeared, and I said "you can do magic", thank you so much. She asked "where do you live?" and I told her Los Angeles. I asked where she lived and she said "Ventura". "Ah the Ventura Highway, old 101", I said, and she nodded. "I like the city" I said, and she said "I love the country", "to each his own" we said at the same time and laughed ourselves silly. We both had a love of horses, she loved riding them, I loved wagering on them. Daisy Jane said she owned several horses and kept them at her Ventura farm, and she invited me to her place the following weekend, to see for myself. I said yes at once, and got directions on the back of a napkin.
Saturday, early AM and my heart was racing like a schoolboy, as I shaved and showered and found my best being around horses, shirt a light blue Ralph Lauren. I stopped for gas and a big black coffee for my "Bubba Cup", and headed off to route 101 north to Ventura.
A little more than an hour, and I was reaching for the napkin to review where to go when I left the highway. The map showed about four miles to my destination, to the girl my heart was telling me was the one. Her sketch showed a little stream or river just short of a sharp left turn, and the words don't cross the river use the wooden bridge to your left. Following her directions, here I was at an arched sign inscribed with the words Caballos de Rio, and I drove under it. Daisy Jane was standing in the driveway, next to a railed white fence, she was petting and talking to a beautiful horse. "Hey" she said, "see you found us all right". I smiled and said "yes", she put her arms around me and gave me a big kiss, right on the lips, like we had been close friends for a thousand years. "Who have you got there", I asked, and she said "say hello to Sister Golden Hair", so I said HAY. The beautiful blonde horse knew she was no longer needed and headed out into the wide-open pasture toward a darkish stallion and began running with him. "He's a big boy" I said, "what's his name and she replied, "he's new to the farm, and at the moment he's a horse with no name". "Maybe we can give him one someday", she said, maybe we can go up to the house and try to think of one.
I felt that going up to the house was not going to be the last time, and we had a delicious lunch and talked of names for horses and a next date. I told her I thought I could figure a way to build a bridge back where you were not allowed to cross, and on a large white table napkin sketched out how it would look. I even used the Caballos de Rio arch as the entrance onto the bridge. She loved it, and once again, she threw her arms around me and kissed me, this time, longer. We spent the rest of the day, and night entwined, a story for another time, perhaps on Medium.
playlist
I write my memories, family, school, jobs, fatherhood, friendship, serious and silly. I read Vocal authors, and am humbled by most. I'm 74, in Thomaston, Maine, Any, tips will be donated to Camp Jabberwocky on Martha's Vineyard, MA.
Receive stories by David X. Sheehan in

your feed