You Are Cordially Invited to Attend a Dinner Party!
Join Us!
Hello,
Whoever is reading this, I would like to congratulate you. This is an invitation to "Nuthin' But Soul" Dinner Party!
We are celebrating ourselves, our spirit, and our soul. From listening to the smooth melody of Jazz. To Inhaling the delectable aroma of different spices of breaded fried chicken, to the sweet, mouth-watering barbeque glazed ribs, the theme for the food, music, and guests at this dinner party is nothing but soul.
Everyone is invited, including you the reader.
When:
This Saturday, September 26th, 2020.
Where:
Dover Hall Estate, Manakin Road, Manakin-Sabot, VA, United States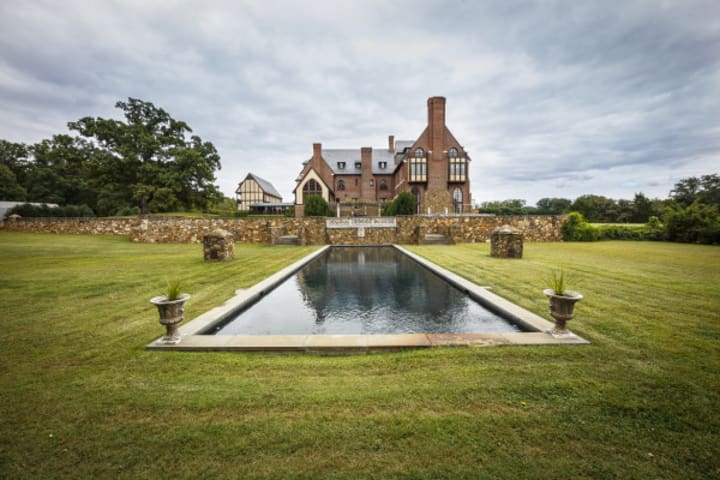 Welcome to Dover Hall! This English inspired mini castle has set up the perfect atmosphere to host this dinner party. With the vintage touches and old age, architechture allows us to heightened the fun elegant vibe for this soulful event.
Who:
If you are wondering who is coming, we have three specific special guests that have made their absolute mark in the music industry. All three people are returning to the stage one last time to celebrate their own momentous success and grace us with their talents in music.
Returning to this stage at this dinner party first will be Amy Winehouse.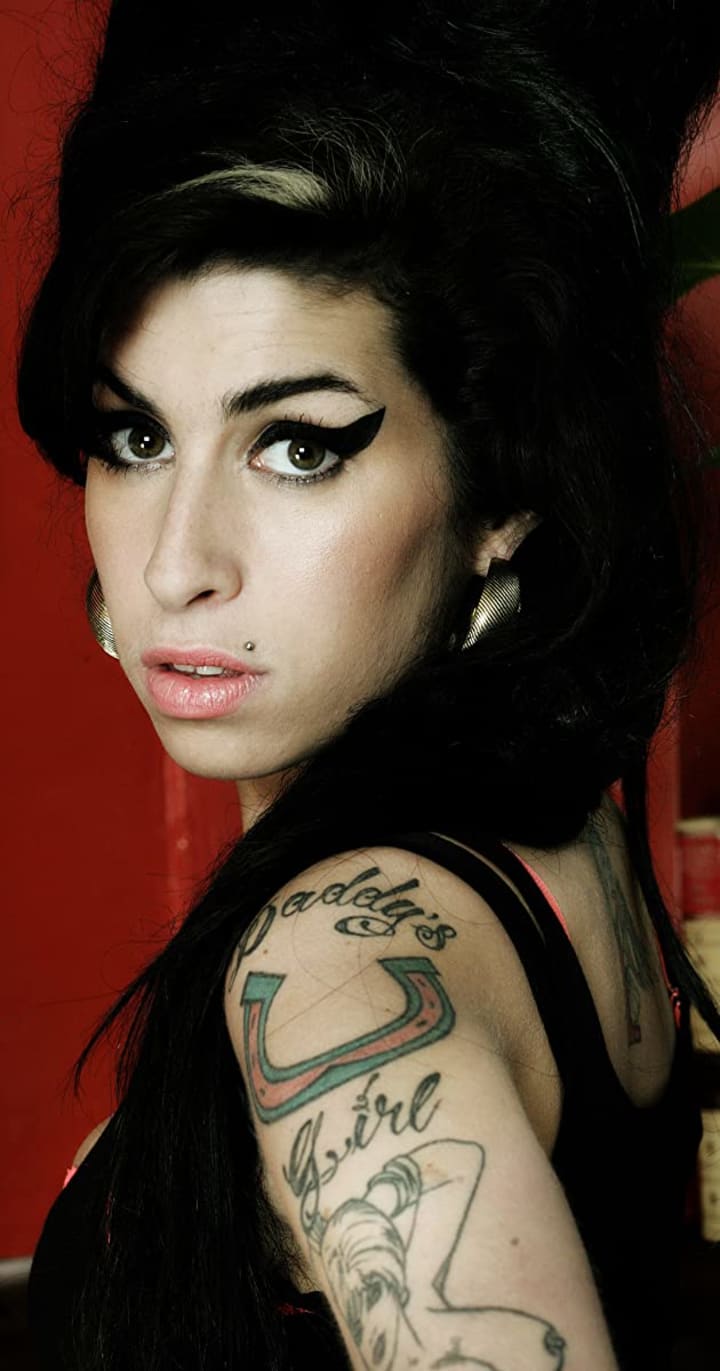 Amy Winehouse or Amy "Cherry" Civil is appearing to this dinner party one last time as a proper farewell. Her spirit in the music genre blues, rhythm, Soul, and Jazz has played a permanent foundation in this music when it came to her expressed vocals. According to an article from Rolling Stone, Amy is considered to change pop music forever. And it is quite true. Recently Amy Winehouse's influence remains today, after 9 years of her passing. A artisit known as Billie Eilish has produced and used instrumental music and uses expressed-type of vocals in her current song title My Future. This song has been stronly compared to Amy's certain type of style of music.
One of the few songs Amy will perform will be Rehab. This song is the ultimate plug for any Jazz enthusiates. It is just as iconic as her biggest song Back to Black. Amy Winehouse's music is prevalent when it comes to the soul genre, and we will definitley have a seat for her.
Another artist that has a seat will be Aretha Franklin.
Aretha Franklin or what she is rightfuly known as, "The Queen of Soul" is joining us one last time as well. She is blessing us with her single I say a Little Prayer. According to the article from New York Times, by Jon Parales, "Ms. Franklin brought the righteous fervor of gospel music to secular songs that were about much more than romance". Since Gospel is all Aretha knew, she used he knowledge of vocality and piano playing to adhere to soul and R&B music. She demonstrated this when Amazing Grace came out in 1972.
Arethe will bless us with her presence and return to stage with her singles Never Gonna Break My Faith, Respect, and Freeway of Love. The Queen of Soul is always welcome with us.
Lastly, but not least, the final guest that will sway our souls with her beautiful voice, shall be Nina Simone.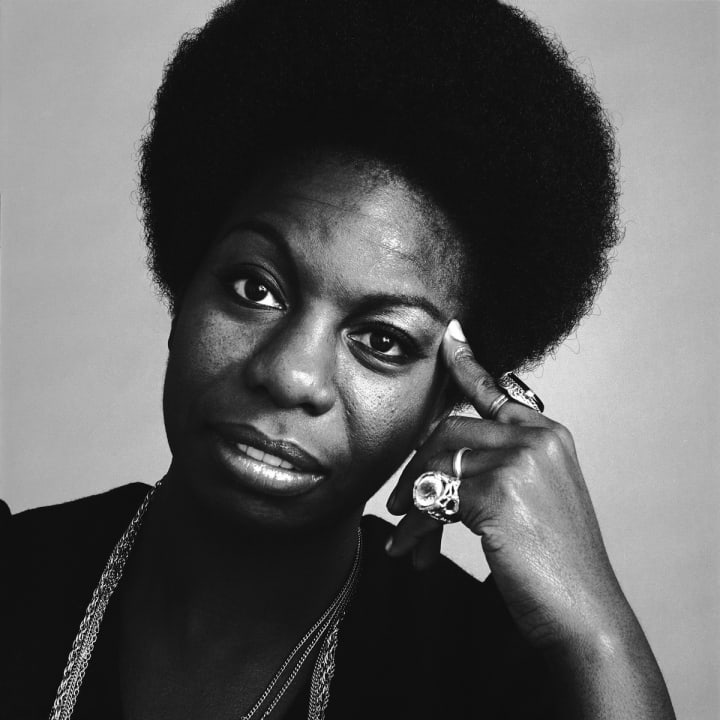 Just like Aretha Franklin, Nina Simone started her roots with Gospel music. However, Nina wove her way with passion and empowerment through the civil rights movement. From her first single I Love You Porgy, to her most infamous single Feeling Good in 1965. With her huge massive influence, she was deemed as the High Priestess of Soul.
Nina Simone not only impacted music, but impacted lives. She came out with Mississippi Goddam as result of the Alabama Church Bombing. She used her music as a way to protest equal rights. Even though her song was banned in southern states, she felt like she needed to use her talents to speak out on injustice.
Nina Simone is always welcome in this soulful dinner.
Food:
There will an extensive menu of southern soul food. Some examples follow such as; Fried Chicken, Barbeque Ribs, Steak, Mashed Potatoes and Gravy, Potatoe salad, Macaroni and Cheese, Black Eyed Beans, Corn Bread and etc.
Beverages:
We will be serving Sweet Tea and Lemonade.
Alcohol will be served such as wine and whisky but only with I.D.
We really Hope you can join us here at the "Nuthin' But Soul" Dinner Party! You are elligible to bring only one guest. Attire is business Casual. Thank you for taking your time for reading this invitation and hope to see you there!
Sincerely, Host!