A Day To Remember
Centering yourself with the help of "A Day To Remember"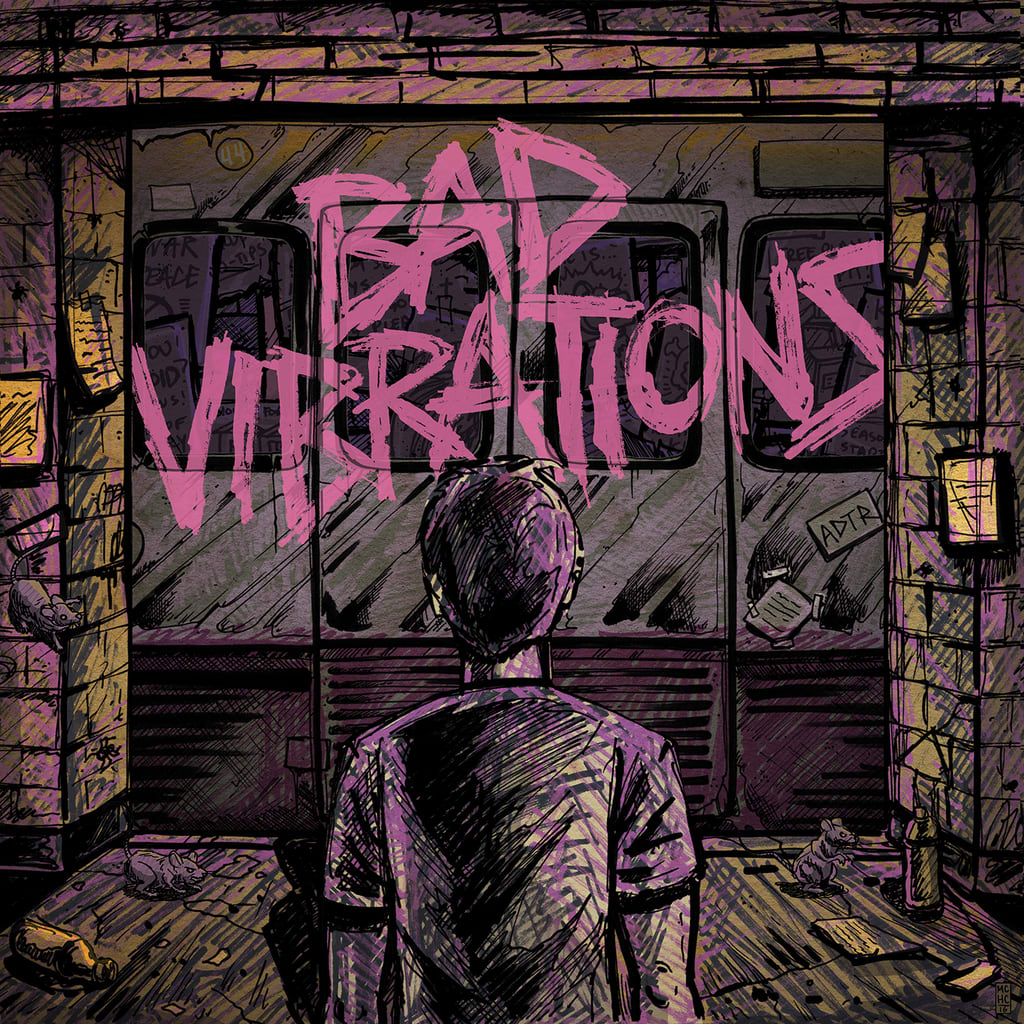 I do not own the image above, no copyright intended
While trying to figure out which songs to do for the "Zen Playlist" challenge now that I am finally a vocal plus member, I realized a the playlist was dominated by songs from "A Day To Remember". So I figured, why not just dedicate an entire article to them? As a quick refresher I actually discussed this band in a previous article of mine, I will have said article linked.
"A Day To Remember" hails from Ocala, Florida. They were formed in 2003 by guitarist Tom Denney and drummer Bobby Scruggs. Nearly 20 years later they are still performing, however ironically no longer with founding members Tom Denney and Bobby Scruggs. Nowadays they're lead by lead signer Jeremy McKinnon. Their sound can be most classified as post-hardcore as mentioned above. In 2015, they won "best live band" from the Alternative Press Music Awards.
BETTER OFF THIS WAY
This song is a perfect way to start off this list. They just come out swinging, from the very first second. The entire attitude of the song is summed up by the title, "I'm better off this way". I can't even begin to count how many times I have had this song blasting in my car as I drive on the freeway after a long day back from work. I absolutely love how upbeat this song is. Again oddly with me you want to start upbeat and fast, then gradually slow down the pace so I can become zen. You'll see what I mean as this article goes on.
YOU SHOULD HAVE KILLED ME WHEN YOU HAD THE CHANCE
There are actually three different versions of this song, on three different albums. Originally this song debuted on the album "And Their Name Was Treason". Then was re-recorded for the album "For those who have heart". Lastly, once again this song was featured on their album "Old Record". The song does get a little violent to viewer discretion advised/trigger warning, just a heads up.
IT'S COMPLICATED
I still find it funny that becoming zen involves a song like this one. The literal first line is "Here we go again, another night of being bummed." Then there is another lyric that goes "You brought your worst and I'm right here". I can't explain it but this song truly does help me, even though it sounds like it would not be helpful.
ALL I WANT
The music video for this song is amazing. I mean, who isn't in this video?? This video features bands such as: The Devil Wears Prada, Bring Me the Horizon, August Burns Red and Silverstein just to name a few. Then in terms of individuals. We have appearances from; Andrew W.K, Winston McCall of Parkway Drive, Tom Denney after he left the band, and even Vic Fuentes of Pierce the Veil.
RIGHT BACK AT IT AGAIN
As the mood starts to shift to more upbeat and happy, this song is so much fun to listen to. Every time I hear it, it really puts a smile on my face. There's a Youtuber by the name of Vicky Fates, she does an amazing cover of this song on her drums. I was thinking about putting corresponding videos for each song, but I decided against it. I will only include videos for this song and the one above, "All I Want". Feel free to give her a view if you want. Just a quick disclaimer I of course do not own the video below, I'm just a fan of hers.
HAVE FAITH IN ME
Get ready for the cringe guys, gals, and everyone in between. I guarantee you someone reading this at some point in their life dedicated this song to someone. I swear though, I totally do not mean me... All jokes aside, now we are starting to slow down a little bit as we are getting more and more zen.
The Downfall of Us All
Arguably their most well known song. This song was actually how I got introduced to A Day to Remember. There's just something so nostalgic about this song that makes me smile and puts my mind at ease. Plus every kid needed to have at least one song that talked about hating your hometown. I have no idea why, it was just requirement. I do not make the rules.
IF IT MEANS A LOT TO YOU
Last but certainly not least, "If It Means A Lot To You". Another song that is perfect for breakups. This song features Sierra of "VersaEmerge", and is just so well played on the acoustic guitar. This song is so soothing and just the perfect way to end this playlist after a rough day.
Obviously there are still PLENTY of songs I could have featured by "ADTR", but I felt like after a while it would have gotten redundant. Overall the reason why I'm such a fan of "ADTR", throughout the years I'm astonished with how consistent they are with the quality of their albums and honestly their overall range. In the world of post-hardcore, "ADTR" really makes themselves stick out in a good way, and I hope they just continue to keep doing their thing. Here's to another 20 years! I'm just kidding, sort of.
Thank you for your time, I hope you enjoyed what you have read today, feel free to subscribe. I have plenty of different articles on many different topics, if you so choose to check them out. Also if you would be so kind, I would greatly appreciate a heart. Lastly; if you really feel so inclined tips and of course pledges (currently only $2.99 a month) are always appreciated but by no means required.
metal
About the author
Jack of all trades, master of none.
Feel free to use my link to sign up for vocal+
https://vocal.media/authors/dyllon-rodillon?via=dyllonrodillon
Reader insights
Be the first to share your insights about this piece.
Add your insights