#901Spotlight: Preesh Fest
Highlights from Josh Steven's First Preesh Fest; Day One at The Hi Tone in Memphis, TN
Revisited Josh Stevens of Stu Stu Studios Memphis, for his new Preesh Festival June 8th and we took a few pictures and videos to share. This new festival with 19 acts on three stages, in two venues has been in the making for quite a while, and affectionately named 'Preesh Fest' short for Thanks 'PreciateIt. When one hears why it came into be in the first place, you totally understand the concept behind the name. This is the brain child of our former #901Spotlight feature, Josh Stevens and he did this as a thanks to the many local and touring bands he has worked with, did last minute openings, and just been all around decent people in their dealings. Thirty minute performances made for quick transitions between bands and a pretty solid live music experience. This is our journal of Day One held at the famous HiTone, located in the trendy, up-and-coming creative space of Crosstown here in Memphis, TN.
The first up was a local band, Jadewick (formerly GRYSCL) which has evolved from Screamo to vocal centric pop punk. Brothers, Zohayr and Sameer Shirazi along with Chance Clement and Barrett Kutas, gave the crowd a strong opening performance, setting the tone for the many bands to follow. You can catch them again July 3rd back at the HiTone for a show and hear for yourself.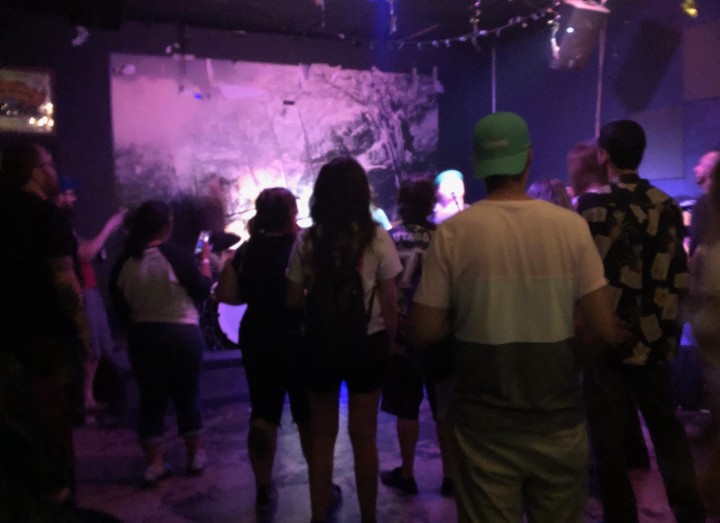 Joe Gillis (vocals), Adam Laden (guitars), Justin Richardson (bass), and Mickey Tedder (percussion) make up Sleuthfoot, the second act playing Preesh this year. Hailing out of Jonesboro, AR this four-piece sludge metal band kicked up the adrenaline of festival goers with Gillis engaging the audience of the festival through the set. Their self-titled EP is available now on most streaming sites and you can catch then again on July 10, at The P&H Cafe on Madison Avenue in Memphis.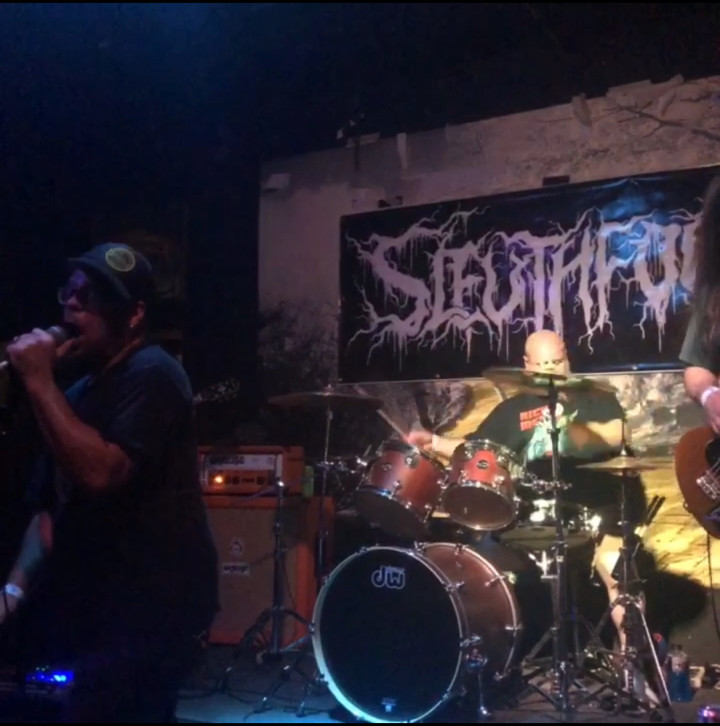 St Louis grown Spacetrucker reminded us of early STP (Core) with Brian Johnson-esque vocals. Our first impression of one song, from its beginning, was preparing us for a deep and meaningful lyrical journey only to learn its title was "New Pubes", to our inner delight. Mike Owens (guitar and vocals), Patrick Mulvaney (bass), and Del Toro (percussion) currently have an EP entitled Launch Sequenceavailable and an upcoming show on June 30, at the Sinkhole in St Louis.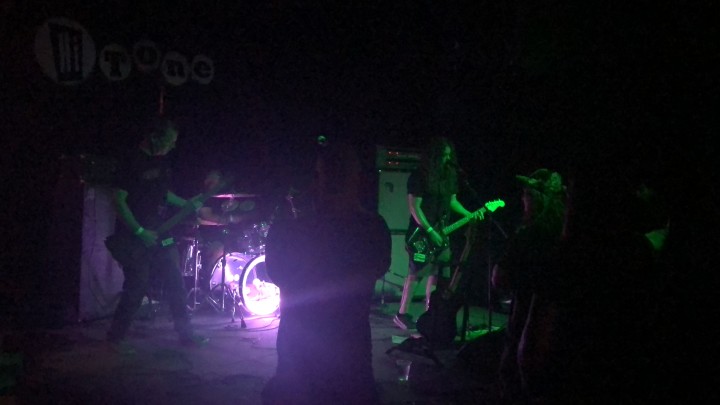 The instrumental rock band Admiral Longtooth was another unexpected surprise of this multi-genre festival. Jason Dawson (guitar), Matthew Usher (drums), and Scott Grubbs (percussion) are a local Memphis band with sounds reminiscent of a modern day Floyd or Zeppelin interlude, and unlike some instrumental music that sometimes feels more like elevator music on steroids, it carried the listener and kept them interested. You can catch these guys again on July 26, at Growlers in Memphis.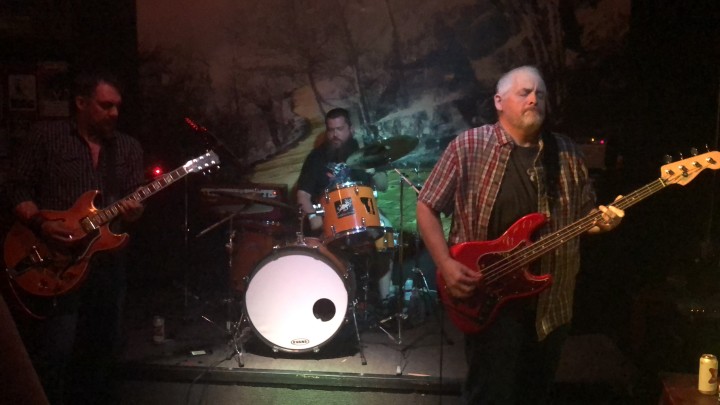 Strengths out of Memphis was the next up and have to say this one was more like an excellent shock. I have known of Alyssa Moore (vocals and guitar) through the Memphis Music scene for a few years. She is owner of Move the Air Audio and has produced some incredible work. I had spoken to her recently about doing a vlog on her, and she referred to Strengths as a 'new project' nonchalantly. Apparently, not only is she a talented producer and engineer (who managed to run sound for the festival and perform), but is a badass musician. The combination of Moore's vocals, Will Forrest on guitar, and Daniel Anderson on drums seems more like a perfect match. There is an event scheduled on June 22 at Hi Tone with a $5-10 suggested donation at the door. If you haven't heard them yet, you'd fare well by catching this one.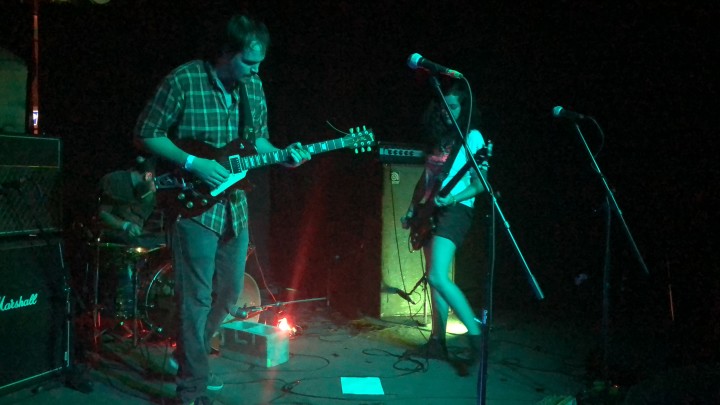 Voodoo Trees out of Monroe, LA added a bit of cajun lad badassery to this year's festival with their voodoo blues-rock sound. Shane Brooks on vocals and guitar along with Jimmy Bryants tearing up the drums creates a cauldron of magic stew sprinkled with Langston Amos and Dave Fluke on guitar and bass to kick the musical potion over the top. Great show! Find upcoming shows and links to their music from their site.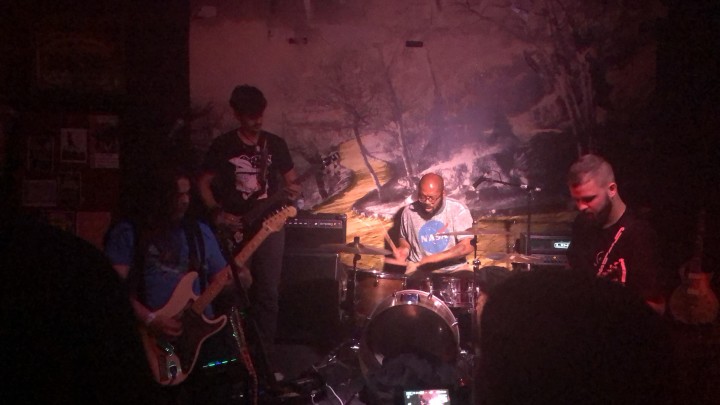 Frontman Josh Stevens of Glorious Abhor along with Jason Pulley (Synth and Keys), Mitchell Manley on bass, and Taylor Moore on drums and percussion really "put their feet in it" when they took the stage. Stevens threw his flip flops off as to not break his neck as he energetically provides visual representation of his music. This was not our first time seeing them live, but they've definitely matured in their performance skills and in a very good way. Find their latest events here and find their music on most download platforms.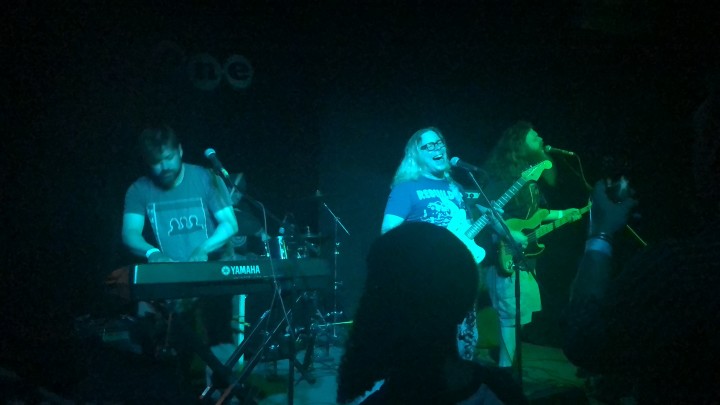 Appropriately billed last of the night was the Memphis band Risky Whispers. Imagine Too Short as lyricist for a faux punk two-piece. Singer (and guitar), Bust Frehley and percussionist, Slavis Rutherford had a gratuitous random fan on stage most of the performance who seemed to work, and Frehley spent parts of the performance in the audience near the dancing and scantily dressed ladies in attendance. There could not have been a more suitable end to the first day of what will hopefully be an annual occurrence. Find their latest album, Wet Heat for download and catch them again at The P&H on July 3.