5 YouTube Channels That Expanded My Taste In Music
Here are five channels that I would recommend to anyone looking for new music.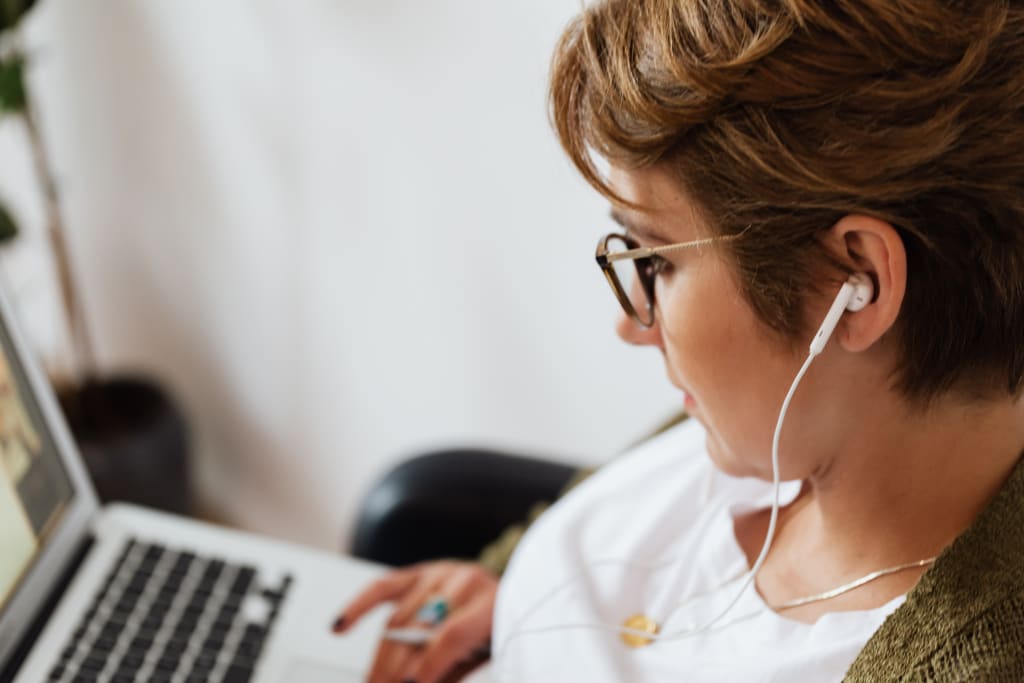 There are many YouTube channels out there dedicated to reviewing, recommending, or discussing music, and those who are interested in discovering new tunes can browse these channels and check out music that catches their ears. There are quite a few music channels on YouTube that have inspired me to check out songs and albums I never would have otherwise, expand my taste in music as a whole, and even change the way I look at the world because of those new discoveries. Here are the five YouTube channels involving music that I would recommend to anyone.
This channel is one of quite a few YouTube channels out there that are made to make playlists of lesser known or rare music. In the case of alona chemerys, it's a channel that has over 300 lesser-known indie songs to check out in case you want to chill out to relaxing indie tunes that you've probably never heard of before. It also has an incredible Discord server where people gather together to share their favorite lesser-known music, art, books, films, and photography, encouraging the sharing of incredible and exciting new art. If you're looking for some chill music to relax you for a little bit, this is the channel for you.
This is perhaps the most comprehensive indie music channel on YouTube. Every single day, David Dean Burkhart uploads multiple lesser-known songs to his channel to inspire people to listen to lesser-known artists, albums, and songs. With over 5,000 uploads of audio and music videos of lesser-known music, Burkhart creates an incredibly comprehensive way for music listeners to discover new artists and get lost in a plethora of music. There are occassically some very well-known songs published on the channel (his version of alt-J's Taro alone has over 90 million views), but amongst the over 5,000 tunes available on the channel, you're bound to find something you've never heard before.
3. deep cuts
If you're looking for strategies to go out of your way to search for new music, deep cuts is the channel for you. His recommendations are some of the most underground recommendations I've ever seen on YouTube, and that's because he's a music listener that has refined his strategies for researching as much new music as possible. His introduction guides for those looking to get into new artists, strategies for finding new music, and recommendations of lesser-known and global artists encourage those who watch his channel to actively search for lesser-known music and diversify their listening experiences. As a strategy guide for finding new music you otherwise would never have listened to, deep cuts is an absolute necessity.
2. Tom LJ White
In my opinion, this is one of, if not the most underrated channel on YouTube. Before he prioritized making his own instrumental music, Tom LJ White would frequently upload videos recommending new music he enjoys every single month and updates on his ever-growing vinyl collection. My curiosity for some of these albums would encourage me to listen to music I had never heard of before he mentioned them, and watching his channel was the first thing that encouraged me to actively search for new music instead of prioritizing whatever music happened to be on the radio. Realizing that his taste in music was very similar to mine and listening to albums he recommended allowed me to find new artists and albums that piqued my curiosity and inspired me to listen to more music than I ever had before. With less than 10,000 subscribers on his official YouTube channel, I absolutely believe Tom LJ White deserves more attention.
1. ARTV
ARTV is the YouTube channel that literally shaped the taste in music I have today. With a bias for pop, indie, and rock, ARTV's music recommendations allowed me to respect other people's opinions when it came to music that not everyone may like, listen to other people's recommendations to try out new music and see what sticks, and find new albums that have now become an incredibly influential and important part of my life. Recognizing that everyone has different tastes in music while also recognizing that those people may like certain songs that are right up your alley has literally changed the way that I listen to music, and I cannot emphasize how much ARTV and his musical taste allowed me to embrace what music I loved, what music I was ambivalent on, and what music I was curious to listen to. He's one of my favorite YouTube channels of all time, and his channel is absolutely one that I would recommend to everyone, especially music lovers.
Thank you so much for reading this list of YouTube channels that have shaped and influenced my taste in music. Of course, there are many other channels that upload miscellaneous indie songs and that review and recommend music, these were just the five that have influenced me the most personally. What are some of your favorite music-centered YouTube channels? Let me know down in the comments below!