5 Things I've Learned Listening to Great Musicians
...Life Lessons from the World of Music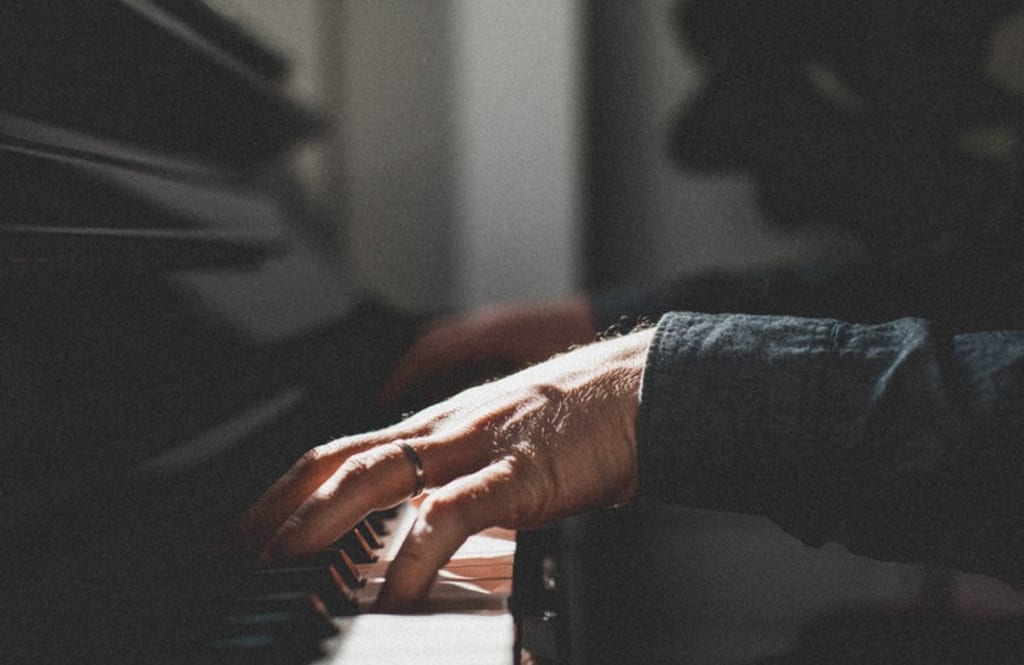 Photo courtesy huyen - Unsplash
"I haven't understood a bar of music in my life, but I have felt it."
— Igor Stravinsky
Most of us can understand the above sentiment expressed by the renowned Russian composer — music is something that touches us emotionally. You don't have to understand one iota of music theory, or be able to read music to reap its pleasures.
An academic understanding of music is beneficial of course. However, it is not necessary. Fundamentally, music is meant to be listened to and enjoyed for its auditory pleasures (and its visual pleasures in the case of watching a live performance). What better way to end a long day than listening to your favorite artists as you unwind.
In doing this often, I've learned the following 5 things from listening to great musicians:
1. Their modus operandi is total dedication.
For example, many are the stories of jazz musicians who toiled in obscure nightclubs for years honing their playing skills and putting their compositions through their paces — with no promise of future success. Dedicated to the "nth" degree, these musicians perfected their craft for the sake of the music itself. They are an inspiration to me in my own music studies and in doing anything worthwhile in life — be it career, academic studies or whatever.
2. Repeated listening brings greater insights.
Music of a more complicated nature requires continual listening across a lifetime to fully comprehend its beauty. This is especially true of classical and jazz works. One work that I especially cherish is the composition "The Way Up" by guitarist Pat Metheny, released in 2005.
Now, over a dozen years later, I'm still studying this work and am even more enthralled by it. This one piece is over an hour long. It is structured magnificently with varying musical styles throughout. This work is an inspiration to me to devote the time necessary to any creative work and to stick with it, be it a new tune I'm learning, a story or poem I'm writing, or any project I'm tackling.
3. The doing brings forth understanding.
It was jazz composer/trumpeter Miles Davis who said, "I'll play it first and tell you what it is later." We can understand what he's saying here, for many are the times in our lives when we just "got to it," enjoying what we're doing. It's often after the fact, thinking about it later, that we actually understand better what we did and why we did it.
I realized this when I learned to speak in front of an audience better. I just had to start doing it. Later, upon analysis, I gained a better understanding of what worked and what didn't. The gumption of great musicians who boldly go out and just 'play' is also an inspiration to me.
4. It's about keeping going.
The great musicians, in general terms, don't stop. They keep studying, working, experimenting, improvising, and connecting with others of their ilk. Consider Toots Thielemans, the jazz harmonica player who performed publicly up until a couple of years before his passing in 2016 at age 94. He played with manifold music luminaries throughout his long career and never stopped learning. He is an inspiration to me to keep going at many things for as long as I am able.
5. Courage of Convictions
It's sometimes difficult to stay to a course you know is right and believe in. I think of musicians who met with many obstacles in their march to career success. Many had naysayers who mocked their compositions and musical vision. Nevertheless, many stayed the course — had the courage of their convictions — and met with success.
Consider straight old courage of any kind as well. I think of pianist Horace Parlan who played with Charles Mingus, Dizzy Gillespie, and others. He overcame polio as a child to become a fine pianist, although he could only play with two fingers in his right hand. He overcame by compensating with greater technical dexterity in his left hand. He soldiered on and became a professional musician, and the music world was, and still is, the richer for it.
Usually, the only way compositions reach a level of excellence and become classics are via total commitment by composers and musicians who pen and play those works. Anything that we may work at and want to excel a in life requires this same kind of commitment. I've learned much from great musicians, whose works have been a source of motivation for me in many areas of my life.