2020: The Tracks of My Year
Pun intended. If you know, you know.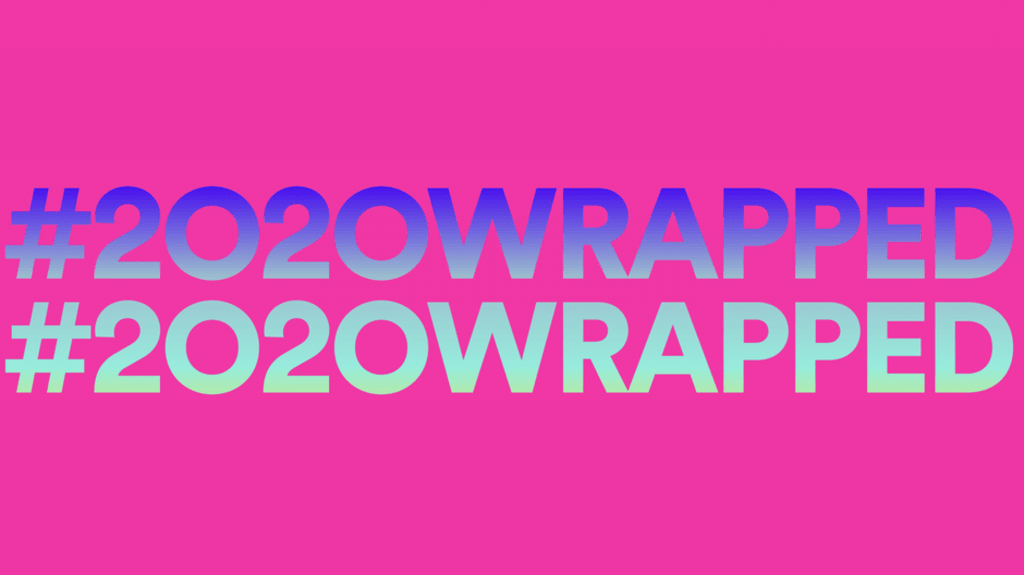 Let's be honest, there wasn't much that 2020 had to offer us. Between $1200 stimulus checks to spread over nine months (if you live in the U.S.), a never-ending presidential election, a global pandemic in the form of a virus, and a global pandemic in the form of police brutality, 2020 felt like falling down on a trampoline while everyone else just keeps jumping.
But there were some small things to be grateful for this year and one of them is the music that came out of the chaos. This year, music proved to be even more of a refuge for me than usual and I was able to find music for every situation.
It's only fair that I share the music that got me through this year month by month. So here are my top 20 music picks for 2020.
1. Favorite Album
- An Invitation to the Cookout by Terrell Grice
On my Spotify 2020 Wrapped, I was notified that three of my five most listened to songs this year came from this album and truthfully, I'm not surprised. When this album came out in January, its sound was everything I had wanted and expected from 2020: the new jack swing vibes made me want to go out and have fun, the 90s R&B vibes made me want to fall in love, and the gospel vibes made me want to cry out to God. It held all of the promise of 2020 and needless to say, I wore this album out. Even when everything shut down, songs like "Nobody Else Gonna Get My Love", "Cruse Radio", and "Creep" were played on a loop as I did homework or wrote or even showered.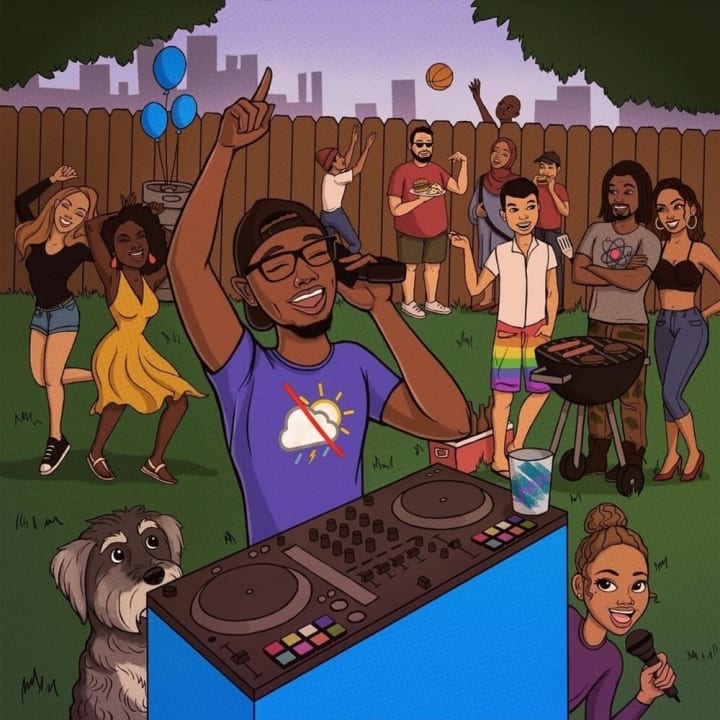 2. Favorite Broadway Song
- "If I Could Tell Her" by Jordan Fisher & Gabrielle Carrubba
I've always been a sucker for musicals and even though I've never seen a Broadway play in person, I have many Broadway soundtracks in my Spotify playlists. The soundtrack to Dear Evan Hansen has recently become one of my favorites and when I heard that Jordan Fisher was going to be playing Evan, my excitement was through the roof. Jordan Fisher was a big part of my teenage years with him being on Disney Channel, but the moment I fell in love with him was when he played Doody in Grease: Live. His rendition of "If I Could Tell Her" with Gabrielle Carrubba was release on YouTube on February 14 (a.k.a Valentine's Day) and it was incredibly fitting for the occasion. It is honestly my favorite version of this song and it's one that I go back to constantly because his vocals and their harmonies never cease to amaze me.
3. Favorite Live Album
- The Piano Album by PJ Morton
I found PJ Morton after watching his performance of the classic Bee Gees song "How Deep is Your Love" with YEBBA and I have been hooked ever since. This album played a big part in getting me through the Spring Break that never ended (because in person classes were cancelled for the rest of the semester due to COVID), which started in March. PJ's voice gives me Stevie Wonder vibes and listening to this live acoustic album always makes me want him to play Stevie in a biopic (which I feel is long overdue). This album is also great because it features other artists like The Walls Group and Jojo. And the song "Everything's Gonna Be Alright" is the kind of motivational song that becomes more and more relevant as the year goes on.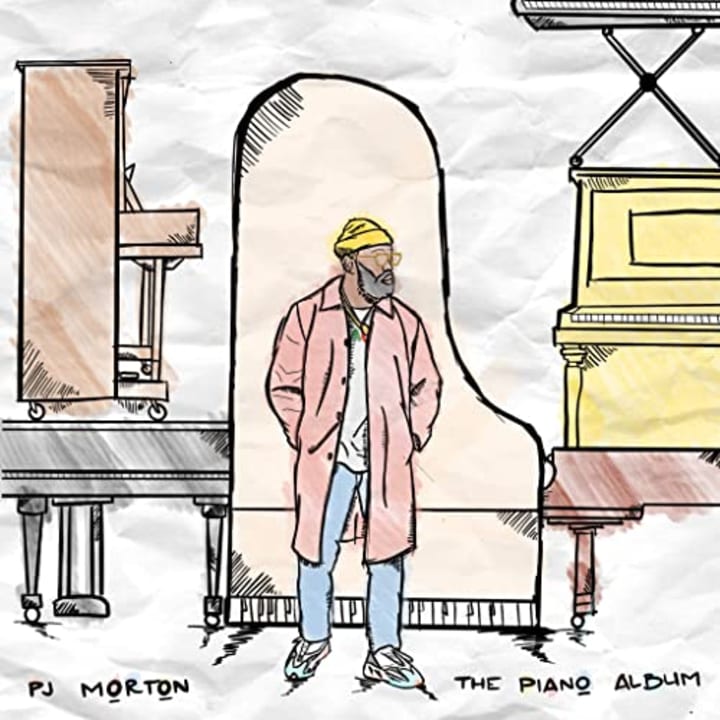 4. Favorite Quarantine Music Video
- "Level of Concern" by Twenty One Pilots
This year really tested the creativity of everyone. We all had to figure out how to do normal things in abnormal circumstances. For many musicians, they had to figure out ways to give performances and make music videos when they couldn't be in the same place as their band or backup singers. I've seen several music videos of artists working with their limitations to create a fully realized product, but this one is my favorite because Josh and Tyler actually incorporate the idea of not being able to be in the same place into the video. Watching them set up their cameras and lights with the help of their significant others and mail a flash drive back and forth is a creative concept and the video was a great surprise just in time for my birthday in April. Plus, the song is a bop. It's one of my go-to songs when I'm in the car.
5. Favorite Singer/Songwriter Song
- "Common Sense" by Joshua Bassett
One of the things that I was looking forward to this year was the second season of High School Musical: The Musical: The Series on Disney+. Of course, the season premiere got postponed until 2021 because of COVID, but following the cast on Instagram and getting to hear them sing through that medium was somewhat of a consolation prize. Joshua Bassett, in particular, proved to not only be a good singer and actor, but also a good songwriter. So when he dropped this song in April, I listened to it more than I would like to admit. The simplicity and the beautifully written lyrics are what make this song a good one.
6. Favorite Song From a T.V. Show
- "American Pie" by the cast of Zoey's Extraordinary Playlist
Another good thing that came out of 2020 was being able to discover some new shows that I enjoy because being stuck in the house had me rewatching The Office and Glee over and over again. When I found Zoey's Extraordinary Playlist, it filled the Glee-sized hole in my heart, which was a small victory for me. The original version of this song by Don McLean is a classic, but it felt just as relevant in May when this version aired on T.V. The original version was written about "The Day the Music Died" in 1959, when Buddy Holly, Ritchie Valens, and the Big Bopper all died in a plane crash. This year we lost many impactful musicians like Pop Smoke, Charley Pride, Bill Withers, Little Richard, King Von, and many more, making it feel like the year the music died. This song became one of my most listened to this year and probably the most fitting anthem for 2020.
7. Favorite Gospel/Christian Song
- "Promises" by Maverick City Music
I've said it multiple times already, but this year was hard. And in hard times, it is always good to have something to believe in or trust in. For some people, it might be friends or family, but for me, it's God. When I went back home to my parents' house for the summer around June, the circumstances made it a difficult couple of months. Having to be in the house with your family can always be stressful but when you have no place to go because the whole city is shut down, it definitely adds to it. This song was one that I had on replay for several nights straight, just to remind myself that no matter how hard things got, I had someone to look to and lean on.
8. Favorite Neo-Soul Song
- "Cry" by Mali Music
This year was full of tragedy, especially due to racial injustice and this song perfectly summed up what I, and I'm sure many others, were feeling in the midst of it all. After a summer of protesting and raising awareness about the injustices taking place, this song was like looking into a mirror when it was released in July. The emotional and mental toll that it took on me to constantly see Black people being killed on the news made me cry myself to sleep on many nights with this song playing in the background.
9. Favorite Rap Album
- Limbo by Amine
My introduction to Amine was in 2016 with his song "Caroline." When that song came out, I was just starting my first year of college and it was an anthem that my friends and I would pregame to on many nights. So when I heard that he was coming out with a new album right before my final semester of college, my nostalgia was activated and it felt fitting that I should start my college career off with his music and end it with his music as well. The same way that "Caroline" was the perfect song for my wild freshman year, this album was perfect for my senior year. Unlike "Caroline", this album dealt with hardships, touching on things like Kobe Bryant's death, which had a major affect on the tone of this year, as well as things like admitting to past mistakes. Listening to this album when it came out in August felt like a full circle moment, symbolizing me maturing from a reckless 18-year-old to a more responsible and more aware 22-year-old.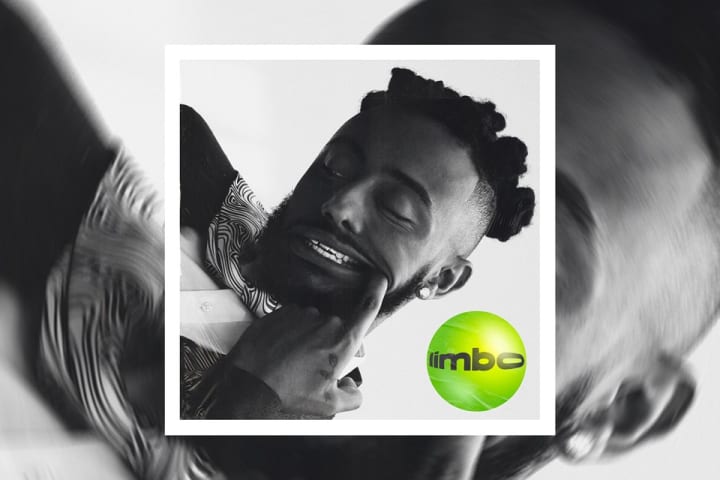 10. Favorite Gospel/Christian Rap Album
- Restoration by Lecrae
I couldn't decide between Limbo and this album for my favorite rap album so I found a way to incorporate them both on this list. Lecrae has been one of my favorite rappers since I was in middle school and watching how he's evolved as an artist has been entertaining and inspiring. This album was also released in August and spoke to me this year because Lecrae was able to combine real human experiences with faith, which is a big part of my life. But even if you're not a Christian or even someone who believes in a higher power, this album sort of speaks to everyone. It talks about doubt and pain and battling between doing what's right and doing what's easy. Songs like "Drown" (feat. John Legend) and "Only Human" (feat. BJ the Chicago Kid) are ones that have helped me through difficult moments because it's always comforting to hear someone put your emotions and thoughts into words and show that you're not alone.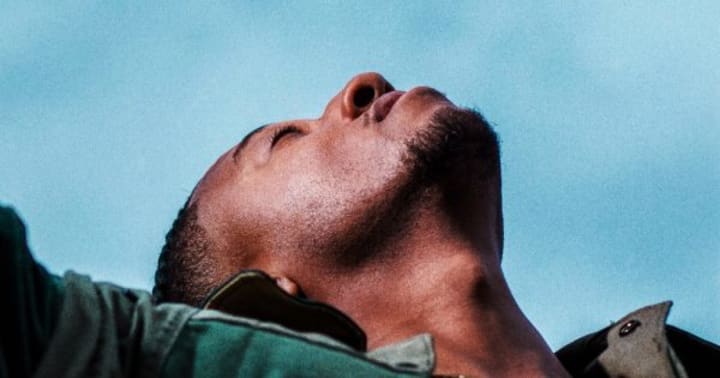 11. Favorite Movie Soundtrack
When Chadwick Boseman passed away on August 28, it hit me hard. After Black Panther was released in 2018, Chadwick quickly became a hero of mine as well as my celebrity crush. My crush wasn't just about his good looks, but it was also because he seemed to have a genuinely beautiful soul. It was hard to watch this movie, knowing that it was the last one I would get to see Chadwick in and the soundtrack seemed to reflect that because it spoke of a time that was even harder than this one. Ironically though, this soundtrack also reminded me of simpler times. When I was a kid, one of the first CDs I ever owned was a Motown's Greatest Hits CD that my sister got me for my birthday. I listened to it nonstop and fell in love with the Motown style and that era of music in general. So when I heard voices like Marvin Gaye and the Spinners on the soundtrack, it caught my attention and my heart.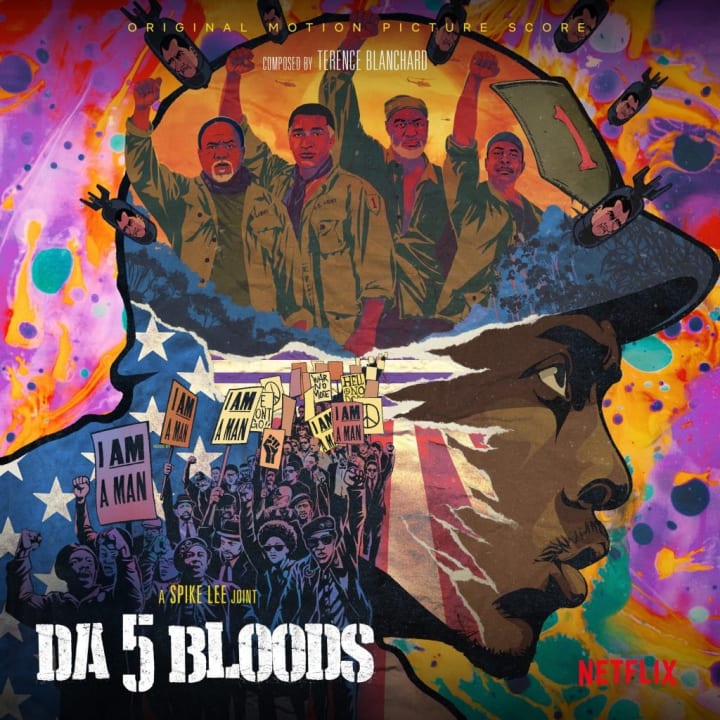 12. Favorite Award Show Performance
- "Ungodly Hour" by Chloe x Halle (MTV VMAs)
The need to support and protect Black women felt even more pressing this year because of the increase in abuse, sexual assault, and injustice against Black women. So when Black women artists like Chloe x Halle and Megan Thee Stallion went on T.V. and were killing their performances, it made me incredibly proud. It was hard to choose which performance was my favorite, but I chose their performance at the VMAs in August because of the individual vocals of both women, their harmonies, and the aesthetic of this performance. Chloe x Halle are performers through and through and I can't wait to see Halle as Ariel in the live action version of The Little Mermaid.
13. Favorite Verzuz Battle
One of the greatest things to come from this year was the Verzuz battles that were held on Instagram live to highlight the work of Black musical artists. This year, I personally got to watch accomplished artists like BabyFace and Teddy Riley, Gladys Knight and Patti Labelle, and Gucci and Jeezy go head to head, matching their discographies against one another. While all of these Verzuz battles have been something to see, my favorite one by far was the Brandy vs. Monica battle, which took place on August 31. The music of both of these women played a big part in my childhood, even though I was very young when they were popular. Watching them play songs like "Angel of Mine", "Have You Ever", and of course, "The Boy is Mine", along with a million other people from the comfort of my own home, was something that only 2020 could have made possible and the perfect way to wrap up one of the most interesting months for music this year.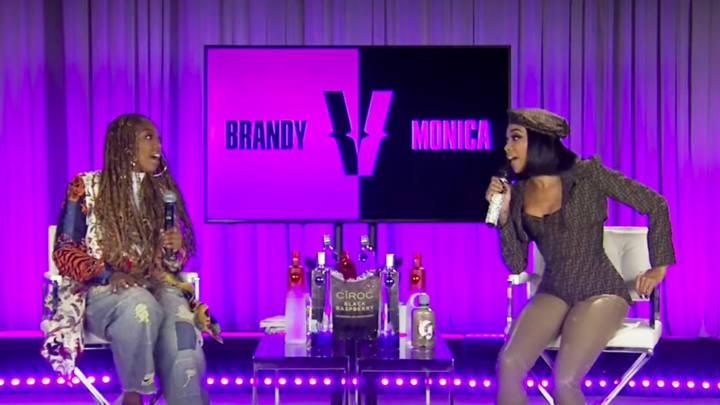 14. Favorite Pop Song
- "Holy" by Justin Bieber feat. Chance the Rapper
I remember when Chance the Rapper compared Justin Bieber's latest album to Michael Jackson's Off the Wall album in September and Twitter threw a (hilarious) fit. Although Justin's latest music is definitely not Off the Wall (not that I expected it to be), this particular song was one that I couldn't get out of my head. The lyrics are beautiful, the story is beautiful, and I love how it goes from being slow and acoustic-sounding in the beginning to the beat drop in the middle of the chorus without taking away from the song's beauty.
15. Favorite R&B Album
- Dur& by Durand Bernarr
Although this album dropped in August, I didn't learn about it until September 25, when Durand was a guest on The TERRELL Show on YouTube. Besides the vocals and production, part of what makes this album so good is that Durand takes an interesting approach to adult relationships. This year, I started and ended a new relationship and my usual response to break ups is to drown my sorrows in music. I've always listened to R&B songs that talk about love and heartbreak, but in this album, Durand describes relationships as something that should just be about the moment, rather than a long term commitment, and a part of the journey for self discovery and growth. Even though I don't really approach relationships in the same way that he does, the idea of viewing my failed relationship as just a part of the journey to me becoming a better version of myself, helped me deal with the pain and get rid of the regret I felt.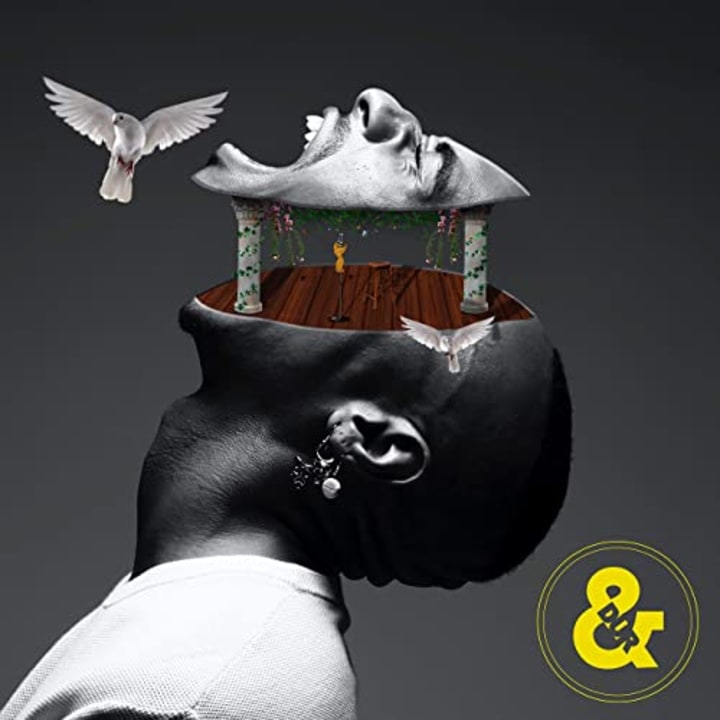 16. Favorite Afrobeats Album
- Made in Lagos by Wizkid
When Wizkid dropped this album in October, he showed why he is one of the most famous afrobeats artists alive. The sound of this album is classic and modern at the same time. Every time I listen to it, I think about the African parties and celebrations that so many of us missed out on this year and I can only hope we'll be able to make up for it next year, with songs from this album playing at every function. My favorite songs from this album are "Ginger" (feat. Burna Boy) and "Essence" (feat. Tems).
17. Favorite New Discovery
- "Mmmh" by Kai
K-pop is not a genre that I listen to extensively. I can probably name a handful of K-pop songs, and for awhile, I had no desire to know any more than that. But one of my goals for this year was to build better relationships with my nieces and nephews, so when my 14-year-old niece insisted on playing this song for me that dropped at the end of November, I bit my tongue and obliged. And now I'm glad that I did because the visuals, vocals, and beat of this song are all fantastic and it's given me and my niece something else to bond over.
18. Favorite Cover Song
- "Ex Factor" by Joseph Solomon
Originally by Lauryn Hill, this song is one that ages like fine wine. Every time I deal with a break up or a failed talking stage, the lyrics "tell me who I have to be/ to get some reciprocity" always feel more relatable and that proved to be true once again this year. The bluesy spin on the song in this version heightens the feeling even more and I've had it on replay since it was posted on YouTube at the beginning of December. The rasp and emotion in his voice, as well as the simple guitar chords, put a fresh take on an already amazing song.
19. Favorite Singing Competition Performance
- "Holy Ground" by Desz (The Voice)
Finishing college this semester and coming back home to live with my parents for the time being was not something I was looking forward to. Not because I don't love my parents but it's not a good feeling to go from having your own place and a lot of freedom to being back under your parents' roof. I worried in the weeks leading up to my move back home that it would put a strain on my relationship with my parents, but thankfully we found common ground through binge watching season 19 of The Voice on Hulu. Desz quickly became mine and my parents' favorite contestant and I debated between putting this performance or her performance of Tina Turner's "What's Love Got to Do With It" as my favorite, but ultimately went with this one because this song was her own original song. I was already a fan of Desz from early on in the season, but this performance in the season finale that aired on December 15, made her the winner in my mind.
20. Favorite Christmas Song
- "Take Me Home For Christmas" by Dan+Shay
It's rare that a new Christmas song steals my heart. I'm someone who sticks to the classics like "This Christmas", "All I Want For Christmas is You", and "What Christmas Means to Me". This song, however, had me sold from the first listen. I'm not a big country fan but something about Dan+Shay has always made them an exception. And Shay's adlibs at the end of the song always make me go back a little bit just to hear them over a few times. So of course, I annoyed my whole family with this song, making it the perfect end to a far less than perfect year.
While there's not much about 2020 that I would like to continue in 2021, the quality of music is one of the exceptions. It really just goes to show that diamonds are made under pressure.
Check out my top 20 songs of 2020 using the Spotify link above or if you're interested in checking out the extended version of my 2020 playlist, use the Spotify link below. Happy listening and Happy New Year!