13 Things to Consider Before Dissing on Taylor Swift
Maybe you don't like her music, maybe you just don't like her, but before you start dissing, take a look at these 13 things you should consider first.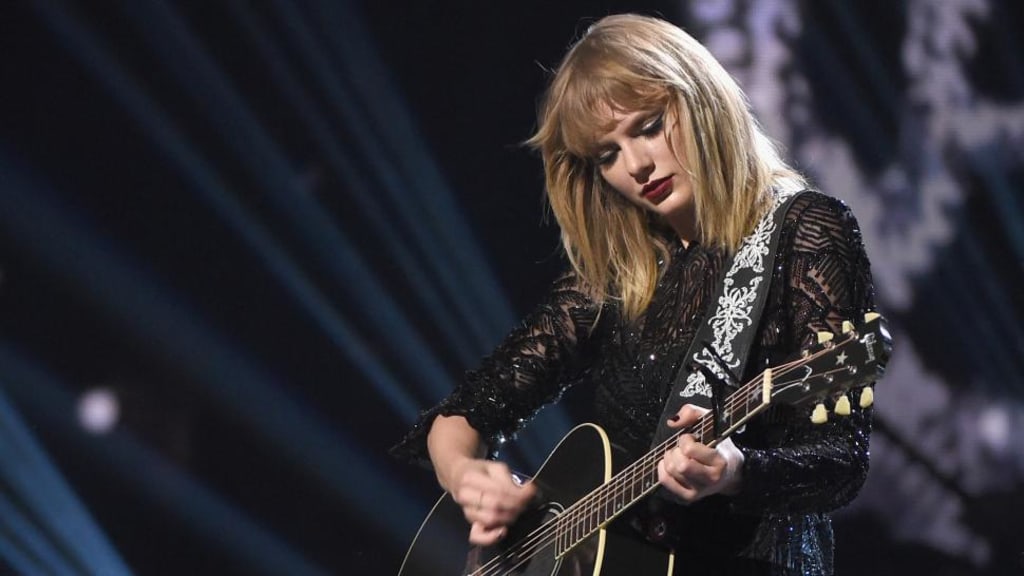 There's about a trillion people out there that are die-hard Swift fans, but we all know those individuals that are just not impressed. Maybe you don't like her music, maybe you just don't like her, but before you start dissing, take a look at these 13 things you should consider first.
Jordan's Private Concert
She threw a private concert for a young leukemia patient named Jordan at the Boston Children's Hospital. Not only was this the cutest kid ever, she completely made his day by playing songs for him, dancing with him and talking about Spiderman.
Bridal Shower Drop-In
She surprised a long-time dedicated fan that sent her fan mail in the form of a wedding and bridal shower invitation. When Taylor went through and found this in the pile of mail, she decided to surprise the woman, with lots of presents in tow.
Helping Kids Read
Taylor decided to generously give away 14,000 Scholastic books to the Nashville Public Library to be spread out among the 21 different branches of the city for perfect essay writing. The books that won't be put into circulation at the library were gifted to children from low-income families, preschools and daycare centers for summer reading programs.
A Town In Need
When tornadoes swept through the midwest a few years back, she used her "Speak Now...Help Now" rehearsal to raise more than $750,000 for the victims. And, to specifically help the kids, she donated an additional $150,000 to one of the Alabama school districts ravaged by the tornadoes.
She donated the pink Chevy truck she got from her record label to Adam Petty's Victory Junction Foundation. The Foundation helps kids with serious illnesses by providing life-changing camping experiences that are exciting, fun and empowering at no cost to the families.
Children's Hospital of Philadelphia
She donated $50,000 to the Children's Hospital of Philadelphia to help kids with cancer. While on tour, she also took a day to stop at the Hospital to visit with the kids. Later, in response to her kindness, some of the children at the Hospital released a remake of "Shake It Off."
Responding to Fans
She responds to her fans on social media. And, by responds, we mean she leaves lengthy comments including helping out fans by giving them advice, talking with them about their lives, or just saying hello.
Visiting a Hurt Fan
When one of her fans was hit by a car, she visited her and her family in the hospital after having surgery. The fan was recovering even better after seeing one of her favorite singers.
Giving Away Pizza
When Taylor was touring in London, a group of fans had gathered to see her when she came out of her hotel. Taylor apologized to them because she had to go to a dinner, but gave them all pizza since they'd been waiting out there for so long.
Saving a Symphony
She really believes in the power and greatness of music. When a Nashville symphony was just about to go under, Taylor donated $100,000 so they could keep on playing.
"Ronan"
Taylor donated $100,000 out of the proceeds of her song "Ronan," which paid tribute to a young boy who passed away from neuroblastoma, to the V Foundation for Cancer Research.
Swiftmas
She went out shopping for Christmas gifts and began scouring social media for her most dedicated fans. She would leave just a Santa emoji comment on their accounts and soon after they would receive a special gift from her with a handwritten personal note. It quickly became known as "Swiftmas."
Bad Idea, Diplo
If all this still doesn't convince you, consider this then. Diplo, a Grammy-nominated American DJ, music producer, rapper and songwriter, may have just flushed his really successful career down the toilet. He spent a day making a running Twitter joke out of Taylor's perceived lack of 'booty.'
Well, not only did singer Lorde come to Swift's defense, but so did her over 54 million Twitter followers and fans. They drowned out his negative comments so fast, we're surprised anyone even still knows who Diplo is. So, maybe you should think twice before publicly dissing her...
In Conclusion
While some people just can't seem to be convinced to like T. Swift, you can at least admit that she does some pretty great things for the world. So, before you go dissing on her, make sure you at least know about this stuff, if only so you're well-informed.