100 Years of Badass Black Women in Music
From the 1920's to the 2020's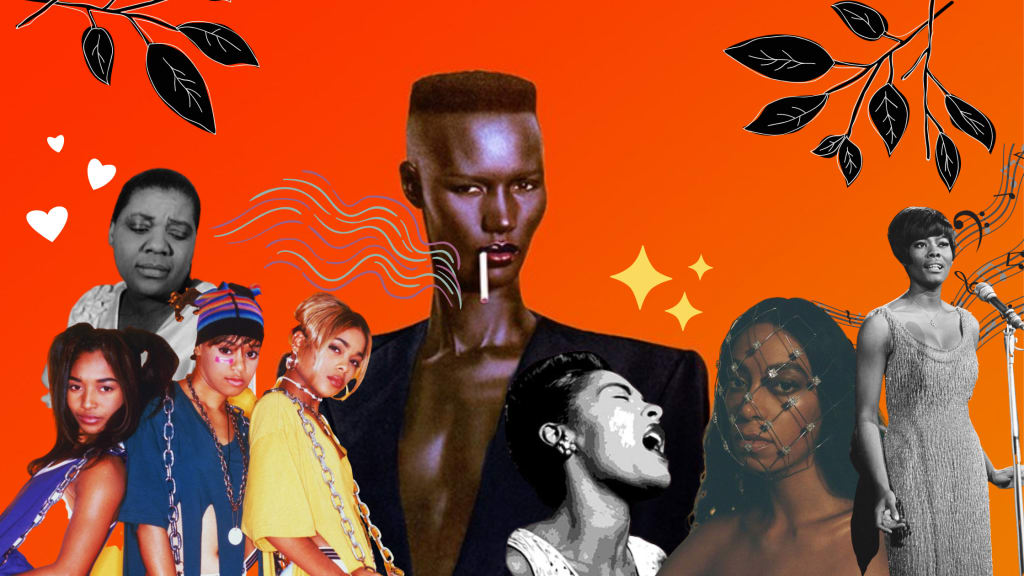 Black women have undoubtedly had a substantial and often overlooked impact on music for centuries. Many genres can be traced back to Black roots beginnings only later to gain widespread popularity by white men with money. And even when Black women receive the notoriety they deserve, it often comes with whitewashing by corporate executives to make their music and appearance more 'palatable' to the general population.
It's long past due that Black women receive the praise and credit from those of us who have benefited, profited from, and enjoyed their hard work. This Black History month I want to celebrate a handful of women that have directly changed my life as well as changed the course of history. Join me on a journey through the past century as I highlight my favorite Black female artists from the last 100 years.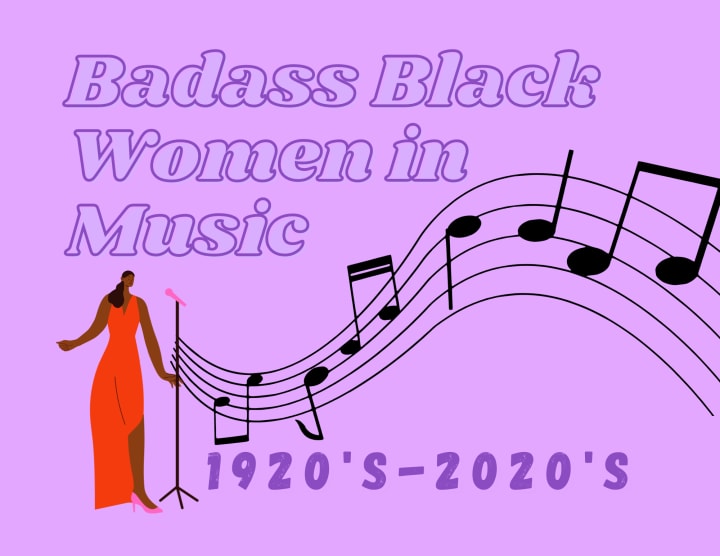 My love of music began at an early age. Singing along to Styx and The Carpenters with my step-dad. Performing car karaoke with my mom, belting out poor renditions of Destiny's Child and P!nk. But the defining moment for my deep appreciation of music happened in the seventh grade. My science teacher Ms. McIntyre, a Black woman with incredible command over disorderly preteens, illuminated a door of discovery for me.
It was the end of class one day when she announced the opportunity for ten extra credit points if we could name the artist of a song. I was thrilled because science has never been my strong suit, and I lept at any opportunity for extra credit. She turned on her boombox and began the song. The music was mournful and jazzy. I could tell it was old from the production and style, but I had no idea who the artist was, and neither did any of my classmates.
The song was Strange Fruit by Billie Holiday. Looking back I am both incredibly grateful and shocked that she chose this song to play to a group of seventh graders. Of course, at the time I knew nothing about the artist, the meaning behind the lyrics, or much about Black history at all. They don't really teach us the truth about things in school. The song is a metaphor for the horrible lynchings of Black Americans, and if you've never heard it, listen now. Everyone should hear it.
After I heard that song in class, I downloaded some Billie Holiday on Limewire. I began researching other singers from that time, Big Maybelle, Bessie Smith, Ma Rainey, and many more. I joined the Black History Brain Bowl Team, the SOUL club. Anything I could do to learn more about the history of our nation that is so often erased and lied about.
I am incredibly thankful to Ms. McIntyre for expanding my mind, and to all the Black women who have helped shape me as a person. I will continue to share their history, contribute to mutual aid, and protest until they receive the recognition they deserve.
Now let's dive into the past century of badass Black women in music!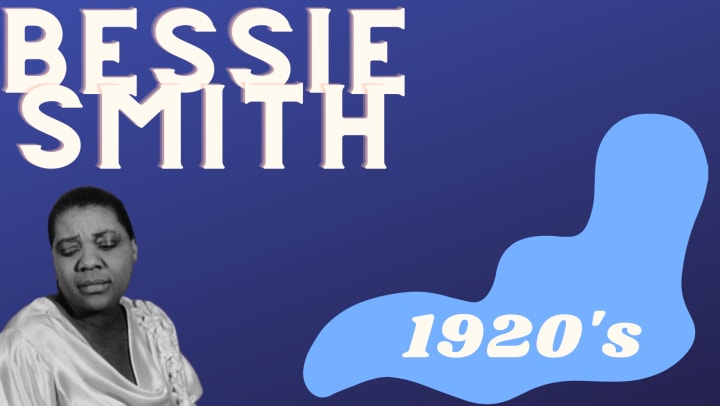 Bessie Smith
Bessie Smith, also known as The Empress of Blues, was born in Tennessee in the late 1800s. Both her parents and older brother died when she was still a child resulting in a difficult upbringing raised by her older sister Viola. To earn money, Bessie and her siblings busked (played music on the street) on the sidewalks of Chattanooga. There Bessie with her guitar and powerful voice began her musical career. Bessie was a hit despite some record producers finding her too 'rough', they didn't think a Black woman who stopped singing to spit could be such a success. But her name is still recognized today, nearly a century later.
Unfortunately, Bessie's life came to an untimely end as the result of a terrible car crash. Sadly, she was buried in an unmarked grave. But in 1970 Janis Joplin and Juanita Green paid to have a tombstone and memorial placed at the site where Bessie Smith was buried.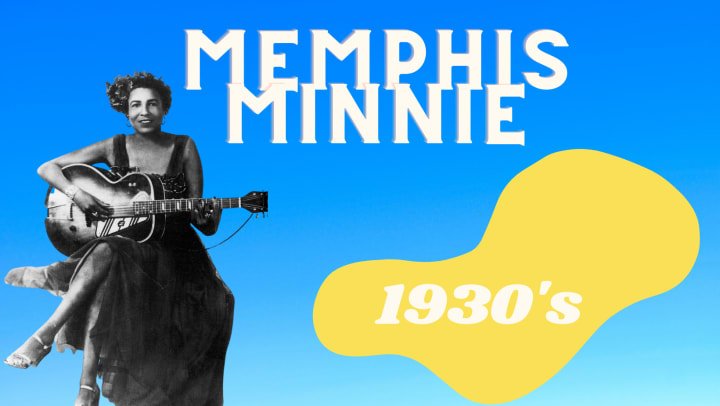 Memphis Minnie
I discovered Memphis Minnie from the 2001 film Ghost World. Steve Buscemi's character had one of her records at his garage sale. Before she was known as Memphis Minnie, she was born as Lizzie Douglas in New Orleans before the turn of the century. Her career lasted for three decades and she recorded around 200 songs.
Even though she was the eldest of thirteen siblings, her nickname was Kid, and she much preferred it over her birth name, Lizzie. When she first began performing she adopted the stage name of Kid Douglas. She learned guitar at age ten, banjo at age eleven, and at thirteen ran away from home to live in Memphis where she busked on street corners to make money while supplementing her income with sex work.
Eventually, in the late 1920s, she and her husband at the time were discovered by a talent scout from Colombia Records. The rest was history, she went on to record with several top record labels including Okeh, Decca, Bluebird, as well as Colombia.
Minnie died at the age of 76 in Memphis, Tennessee. Her gravestone inscription reads, "The hundreds of sides Minnie recorded are the perfect material to teach us about the blues. For the blues are at once general, and particular, speaking for millions, but in a highly singular, individual voice. Listening to Minnie's songs we hear her fantasies, her dreams, her desires, but we will hear them as if they were our own."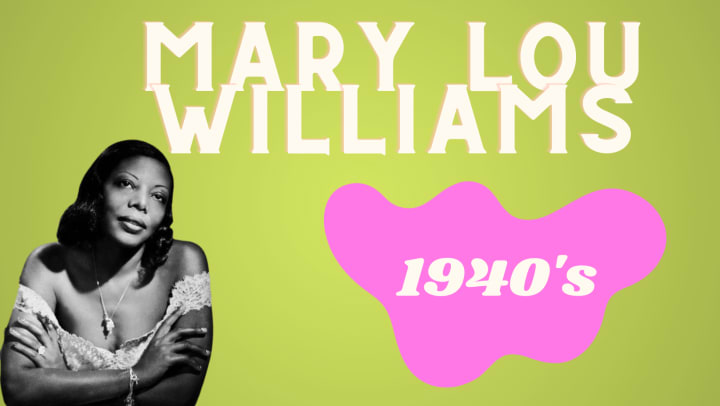 Mary Lou Williams
Me and Mary Lou share a birthday, May 8th. Which I am very pleased about. This woman is incredible. Not many people realize how influential Mary Lou Williams was and still remains within the jazz community. She mentored greats like Thelonious Monk, Miles Davis, and Dizzy Gillespie, just to name a few. Her infamous album "Zodiac Suite" was before its time. The album features a dozen movements based on each sign of the zodiac.
Mary Lou was a child prodigy. She taught herself piano by age three. By age six she was helping support her ten siblings by playing piano at parties. She became known as "The Little Piano Girl". It didn't take long for her to begin playing in the public spotlight. During her extensive sixty-year career she wrote and recorded hundreds of compositions.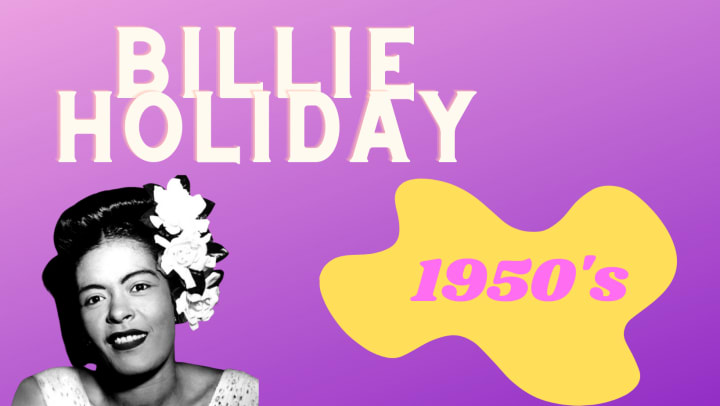 Billie Holiday
You know that Billie Holiday is dear to my heart based on the previous story of how I discovered her music. This woman is a legend for a reason. The tried tale of a turbulent childhood turned into success applies to many of these amazing artists, and it was no different for Lady Day. But take success with a grain of salt. Born to young unwed parents, abandoned by her father, Billie's early life was wrought with poverty, sexual assault, and sex trafficking.
As a teen, she began singing in nightclubs in Harlem, and after several years was noticed by some of the biggest names in jazz at the time. She worked with record labels like Capitol, Decca, Okeh, Colombia, and MGM. She toured with Artie Shaw and worked alongside Ella Fitzgerald. But her career was far from ideal.
In 1949, Billie died tragically at the age of forty-four. While she lay on her death bed with cirrhosis of the liver and heart disease she was arrested by the Federal Bureau of Narcotics by order of Harry J. Anslinger for drug possession. The agent had been trying to arrest Billie since 1939. As it happens with many artists, Billie had been taken advantage of by those in power who swindled record earnings from her. She died handcuffed to a hospital bed with 0.70 cents in her bank account.
This iconic star who has touched so many of us with her powerful voice became a short obituary in the New York Times, page fifteen, no byline. Only later was her work finally recognized, she was posthumously nominated for twenty-three Grammys.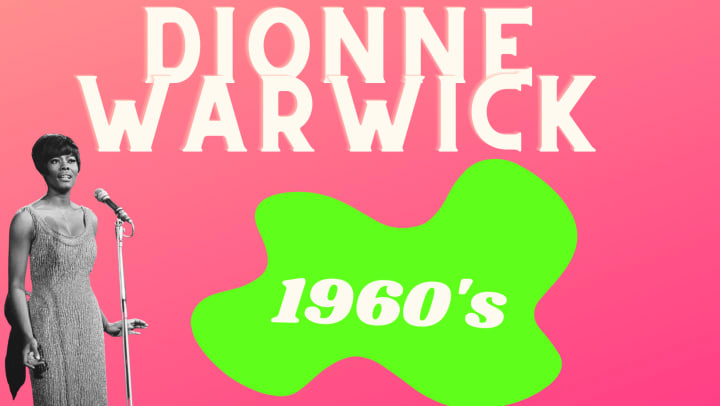 Dionne Warwick
Dionne was born into a performing family. Her mother Lee Drinkard managed a successful American gospel group called The Drinkard Singers. Dionne performed with the group for some time and went on to pursue her passion for music at Hartt College of Music in Connecticut. Afterward, she gained some work singing backing tracks in New York City, where she eventually met Burt Bacharach. He loved her voice and had her record some of his compositions. It wasn't long before she landed her own record deal.
Dionne is still alive today, she has been working in the music industry since 1955. This star has been awarded five Grammy's and has been nominated for fourteen. She has placed on the Billboards Top 100 chart sixty-nine times. Along with her hits, she's recorded more than twenty albums.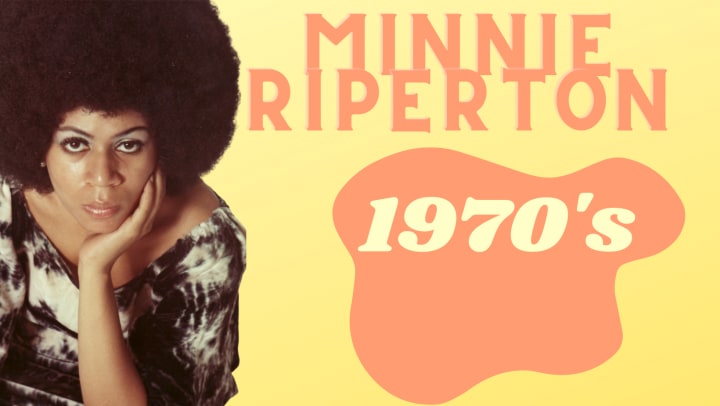 Minnie Riperton
Minnie Riperton was a musical angel and is only now getting widespread notoriety. Infamous for her rare ability to sing incredibly high notes, she was sometimes referred to as 'Queen of the Whistle Register'. In her song 'You Take My Breath Away' she reached her highest recorded note, F7.
She is the mother of famous actor and comedian Maya Rudolph and wrote her most popular song 'Lovin' You' for her daughter. Just as Minnie's career was blossoming she was diagnosed with breast cancer in her late 20's.
Minnie underwent a double mastectomy and spoke openly about breast cancer, one of the first musical artists to do so. Unfortunately, the cancer had continued to spread and she was given six months to live. She went on touring, recording, and became the national spokesperson for the American Cancer Society in the late '70s. She passed away on July 12, 1971, at the young age of thirty-one.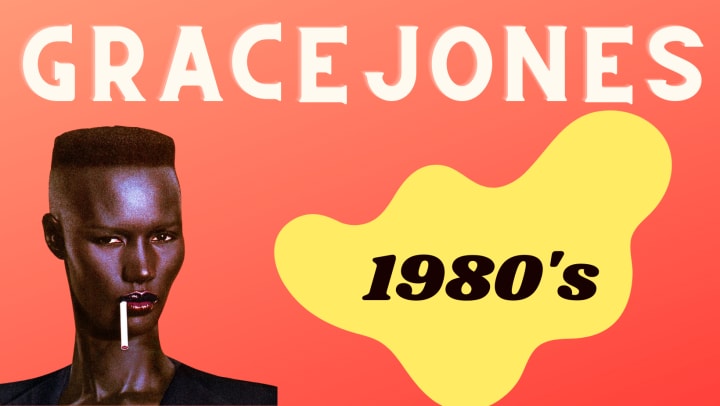 Grace Jones
Grace Jones did it all. Singing, songwriting, modeling, acting, and record producing. Grace began her career early, she was born in Jamaica and moved to New York at the age of thirteen. Soon after she began modeling in New York and Paris. Yves Saint Laurent, Kenzo, Elle, Vogue, just some of the many names she associated with.
Before I knew Grace Jones the model, I knew her as a singer. Her 1980 album Warm Leatherette is a favorite of mine. She covers some of the most popular new wave/rock songs of the '70s, like Roxy Music's 'Love is the Drug', and 'Breakdown' by Tom Petty. But my favorite song of all time is 'Victor Should Have Been A Jazz Musician' off her 1986 album Inside Story.
One of my favorite things about Grace Jones is her defiance against gender norms. She's androgynous and does exactly what she likes. In the 1980's she said, "The Future is no sex. You can be a boy, a girl, whatever you want." Along with her many careers, she was also a club kid. She frequented Studio 54 in the '70s, and many of her songs are dance club hits. Grace is still alive and well living out her later years in her home country.
TLC
Tionne 'T-Boz' Watkins, Rozonda 'Chilli' Thomas, and Lisa 'Left Eye' Lopes comprised the popular '90s girl group TLC. The group formed in Atlanta, GA in the early '90s and took the world by storm. I remember not a day going by where I didn't hear 'No Scrubs', 'Creep', or 'Waterfalls' on the radio. This is the top American girl group of all time, having sold over 85 million records. The group recorded four multi-platinum albums over their short-lived time together.
As most of you are aware, Lisa 'Left Eye' Lopes met an untimely end in April of 2002. While organizing charity work in Honduras and working on a documentary she was involved in a fatal car crash. Before her death the group had decided to take some time apart to work on personal endeavors, the girls would never be able to come together again.
Some interesting facts about the band!
1. Left Eye was on Who Wants to Be a Millionaire and won over 30,000 dollars for charity by answering a question about a bikini.
2. TLC recorded the theme song for Nickelodeon's hit show All That.
3. TLC wrote 'Waterfalls' in support of AIDS victims.
4. TLC's first national tour was as MC Hammer's opening act.
5. The band was originally named 2nd Nature.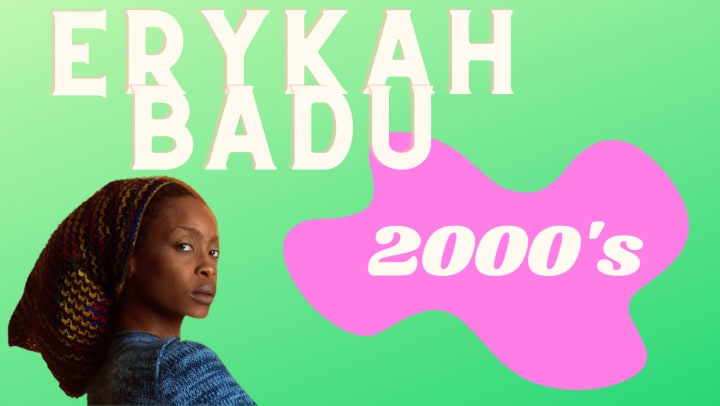 Erykah Badu
"I think you better call Tyrone..." If you haven't heard Badu's cult classic 'Tyrone', I think you better listen to it right now. I don't even know how to describe the Queen of Neo-Soul. She blends hip-hop, R&B, psychedelic, and soul seamlessly. She's unique and eccentric in her music stylings but also loves to act as well. She's played many supporting roles in movies like Blues Brothers 2000, The Cider House Rules, and House of D.
Before Badu began her singer/songwriter career she aspired to be a rapper called MC Apples, and I think that's really cute. Back in her MC days, she opened for famous acts like Notorious B.I.G., A Tribe Called Quest, and the Wu-Tang Clan. For me, Erykah Badu is one of the most interesting artists on this list. She's dabbled in so many unique ventures, I just learned that she's a practicing doula. Oh and remember that song I told you to check out, 'Tyrone'. Can you believe it was completely improvised on stage! I love her so much.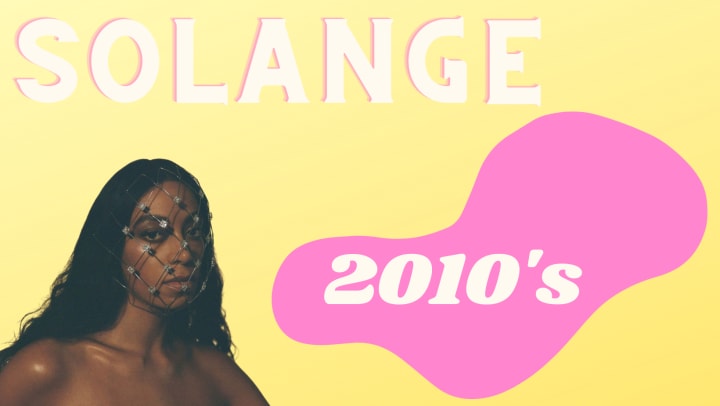 Solange Knowles
To some Solange is known as Beyonce's younger sister, but to me Solange is everything. A modern Grace Jones, Solange seems to be good at everything. A talented dancer, prolific singer/songwriter, actress, and clothing designer. Her 2016 album, A Seat at the Table received universal critical acclaim and is one of my favorite albums of all time.
Solange draws inspiration from Motown girl groups like The Marvelettes, The Supremes, and Martha and the Vandellas. I grew up obsessed with Motown, and I can definitely hear the influence in her music. I can imagine it's difficult to live in the shadow of her older sister, the media has constantly compared the two. But Solange stands as a strong individual with a unique style and deep passionate song lyrics. She quoted that songwriting is her first passion. Please check her out if you have never listened!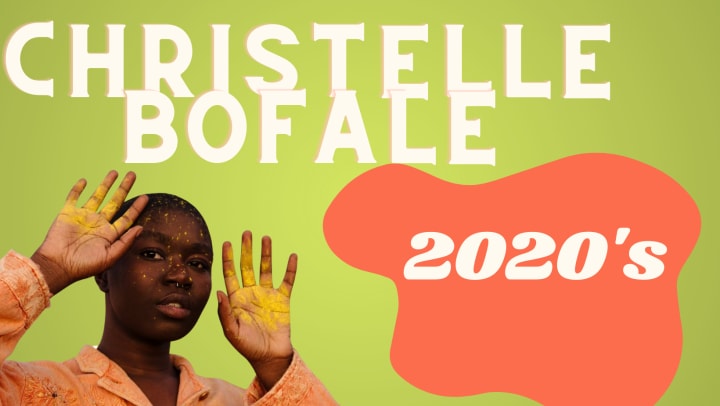 Christelle Bofale
We've reached the present day! Ending strong with one of my favorite up-and-coming artists, Christelle Bofale. With such a new artist, there's not much history to recount here, so I'll let her speak for herself. She released two amazing songs just a few weeks ago on her Bandcamp and wrote this to her followers.
hi innernet friends,

it comes as no surprise that i was thinking about the past last night, which led to me trying to remember some of the first songs i ever wrote. here's me attempting to play them again, messing up a lot, and having fun remembering what feelings felt like when i was sixteen. the voice in my head wanted me to re-do these so that they were ""perfect"", but 1) perfect seems to be something my brain makes up to keep me from sharing with you all and 2) i actually really like the feel of these voice memos and i hope that you do too.

from my couch 2 u

take care and thanks for being here<3
Christelle is based in Austin, Texas, and writes soulful, jazzy songs about mental health and family roots. I highly recommend checking out her late 2019 album Swim Team, it changed me as a person, and her song 'Love Lived Here Once' was one of my top played songs of 2020.
I'm so glad you went on this journey through the century with me! Check out the full playlist to listen to more great songs from some of my favorite Black female artists.
Honorable Mentions
Nina Simone
Diana Ross & The Supremes
X Ray Spex
Any tips from this article will be donated to mutual aid funds!