10 Musical Hits You Need to Listen to
An Exploration into the Best Musical Theatre Songs Out There!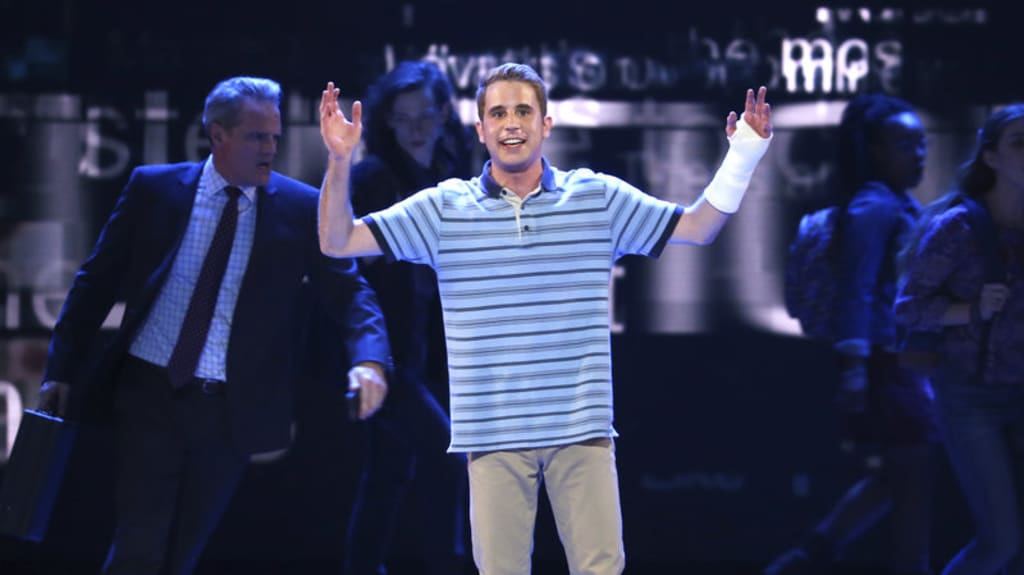 If you're a musical nerd like me then it's safe to say you've been to all the productions you can and have a whole Spotify playlist dedicated to your fave musicals. You've seen the memes about the musicals and you've kept up to date with all the actors.
And if you're not a musical fan but have the potential to be, and that's why you're here, then this is the place to be. I'm here to shed some light on the top 10 musical numbers you should listen to RIGHT NOW! From 10 to 1, here's my ranking of my favorite hits:
Number 10: "Seasons of Love" - 'Rent'
This song is only just sneaking into my top 10 as, although it's a brilliant song, I have too many songs to pick from and this one won tenth place. I won't go too much into it but this song is full of passion and emotion and the vocals are insane! Needs to be listened to at least once in your life.
Number 9: "Cell Block Tango" - 'Chicago'
Badass woman with secrets up her sleeve? Yes, please. This song is full of venom and fire that makes any woman feel great when listening to this tune. My favourite line? "And then he ran into my knife, he ran into my knife 10 times." There's so much sass in that one line that makes this song something special. I love it, worthy of a listen.
Number 8: "She Used To Be Mine" - 'Waitress'
I love this song. It has made me cry more than once and I've even performed it myself. An emotional song to say the least—especially hard hitting for those who know what it's like to lose a child and lose yourself because of a child. It's unique in its own way as the intensity grows throughout the song. It's touching and sad, a true musical tear jerker. Worth a listen for good vocals and a good cry.
Number 7: "Funny Honey" - 'Chicago'
Much like "Cell Block Tango" this song has such an empowering, badass woman feel about it. Roxanne makes it so clear she "loves" her husband, but when the truth comes out, she shows her true feelings. The whole song features her insulting her husband but she puts up with him because he loves her and he's taken the blame for a murder she committed. But, one he catches on, she makes sure to let him know she hates him. The anger of the song contrasts the sweetness of her voice. REALLY recommend, great song to sing when you're feeling pissed off!
Number 6: "Raise a Little Hell" - 'Bonnie & Clyde'
First thing's first: Jeremy Jordan's voice is to die for. He portrays the frustration of Clyde while giving us amazing vocals to listen to. By far one of my favorite male singers. This song is one that you'll be tapping your feet to the beat and feeling the emotions of the lyrics. Spoiler alert: the last note is absolutely phenomenal. Go check this song out, even if you didn't know Bonnie & Clyde had a musical.
Number 5: "My Shot" - 'Hamilton'
Lin-Manuel Miranda goes hard from the start with this rap styled musical song. It's refreshing to hear from the usual musical songs and so there's no wonder why I'm obsessed with it. The entire musical is incredibly educational as well as generally amazing and this song captures the importance of this musical and the story behind. It's strangely addictive to listen to. Very recommended!!
Number 4: "Disappear" - 'Dear Evan Hansen'
I cannot express enough how important this song is. First of all, it's a bloody good musical theatre track but second of all it is spreading such an important message. With the musical paying attention to the suicide of a young boy, this song highlights how no one should feel alone. No one should feel like they should "disappear." If you're feeling down, this song is one for you to check out immediately.
Number 3: "I Can Do Better than That" - 'The Last Five Years'
I love Anna Kendrick and her voice, and I also love Jeremy Jordan and his voice. This musical in general blew my socks off as it's a gripping tale of two lovers who end up falling apart entwined with the powerful vocals, it's an amazing musical from start to finish. This song is a love song, saying she could do better than the people around her by being with the man she loves. She wants to do better than her past by being with him. It's cute and definitely a song I recommend listening to. I love it with all my heart.
Number 2: "The Greatest Show" - 'The Greatest Showman'
This is a personal fave of mine as I have performed a small portion of The Greatest Showman songs in a my local theatre. However, this song is definitely the best. It gives me goosebumps. There's an energy to it that makes you want to jump out of your seat and be active; that feeling comes even more to life when you watch the movie! Hugh Jackman, Keala Settle, Zac Efron and Zendaya come together to make the most amazing songs. I cannot express how much passion I have when I listen to this song. It's the perfect song for a good mood. 10/10 RECOMMEND.
Number 1: "Waving Through A Window" - 'Dear Evan Hansen'
Maybe it's because of Ben Platt's amazing acting and singing skills, or maybe because it can be so relatable to some people that makes me absolutely love this song, who knows? In this song the protagonist Evan Hansen explains how he doesn't fit in to the world around him. As the song progresses his desperation truly shows and I think this song truly shows the message of how important it is for teens, or any person, to fit in. Despite the sad nature of the song, it remains upbeat and catchy. A well written song that definitely needs to be checked out! 10/10 RECOMMEND