10 More Songs That Glee Would Have Covered If It Was Still on TV
Because 10 just aren't enough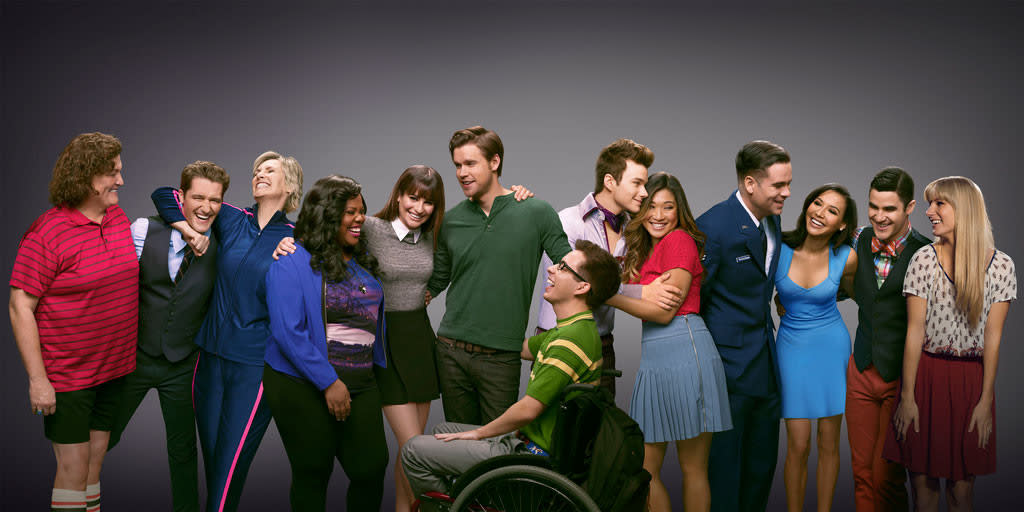 Disclaimer: This is not me endorsing or ignoring the very problematic situations that have come out of Glee or its cast (i.e. ableism, racism, etc). These articles are for fun and nostalgia and are based solely on what the show was and my love for the characters, not the actors who play them.
A few days ago, I posted a list of 10 songs that I believe the Glee cast definitely would have done if it was still on air today and unsurprisingly, after only a day, it became my most read story on here. Being that Glee's final episode aired in March of 2015, but still manages to have a significant impact on people even five years later, many Glee fans can think of a whole repertoire of songs that we missed out on the show covering with its end. So because ten songs were not enough, here is a list of ten more songs that have been released or popularized since the show ended that I am almost 100% sure the show's cast would have covered if it was still running. And if you haven't read my first list, make sure to check it out.
1. "Shut Up and Dance" - WALK THE MOON
Even though this song was released in 2014, I added it to this list because 2015 is when it got really popular, ending that year in the top 10 of the Billboard charts. This song is upbeat and fun, which would have made it the perfect song for the New Directions to perform at the 2015 prom. It has the same vibe of the song "I'm Not Gonna Teach Your Boyfriend How to Dance With You," which was the song that Blaine performed with Tina and Brittany at the prom in season 2. This song would be best performed as a group number by the New Direction boys, specifically Roderick, Spencer, and Mason.
2. "Like I'm Gonna Lose You" - Meghan Trainor ft. John Legend
Like I mentioned in my first list, we know how much Glee loves romantic duet songs and this one fits the bill. Being that we know Tina and Artie end up together and they both have the vocal ability to do a decent rendition, I think this duet would allow for us to see their relationship blossoming from friendship to something more.
3. "This is Me" - The Greatest Showman
This 2018 musical has come to be a favorite for millions of people and the music in it is so catchy and inspiring that at least one of these songs would have made its way on the show. "This is Me" is all about embracing and loving yourself, which is what Glee has been about since its first season. This song would be a great group number for the new batch of New Directions that the show would introduce and would become a great anthem song like how "Loser Like Me" was for the first group of New Directions.
4. "Hello" - Adele
With over two billion views on YouTube, this song is without a doubt one of the most popular to arise in the last five years and the Glee writers have shown on multiple occasions how much they love Adele's music on the show. The slow, powerful vocals in this song would fit Rachel's voice well and being that she has done a beautiful rendition of an Adele song already with her performance of "Make You Feel My Love" in season 5, she would most likely be the writers' choice to deliver this cover.
5. "Say You Won't Let Go" - James Arthur
When this song was released in 2016, it became a love song that tugged on the heartstrings of people everywhere. The lyrics in the song speak of someone finally admitting to the love they've felt for another person for a long time and when I listen to it, I can hear Jesse and Rachel's story in it. I can imagine these two singing this song to each other, as they come to realize that they want to be together. The song is already beautiful on its own, but take that and make it a duet between two people who are rekindling their old high school flame and it makes it even more magical.
6. "Sorry, Not Sorry" - Demi Lovato
When this song came out in 2017, it grew widespread recognition and can be found on the playlists of many even today. Much like "Good as Hell" by Lizzo, which was featured on my first list, this song empowers many women when it comes on and I think it would be great to hear Mercedes and Jane sing this together. In season 6, we unfortunately didn't get many opportunities to see the first wave of Glee kids performing with the newbies and this pairing would fulfill that desire, while offering some great vocals and girl power.
7. "You Will Be Found" - Dear Evan Hansen
Glee wouldn't be Glee without its share of Broadway covers and inspirational group numbers. This song checks both of those boxes. Being from the Broadway musical, Dear Evan Hansen, this song is all about having people to believe in when life gets tough. This song would be great for the third wave of the New Directions (season 6 New Directions) to do and would be like the new generation's version of the "Keep Holding On" number from season 1.
8. "Attention" - Charlie Puth
This song is catchy and has over a billion hits on YouTube, making it an undisputed front runner for songs that the Glee writers would feel had to be covered on the show. The background music and style makes me feel like this would be a song that would be covered by the Warblers after Dalton Academy is rebuilt. I can imagine the Warblers singing "bum bum bum bum bum" in the background to capture a fun acapella version of this song. And for the fans, it would be interesting to see how the new generation of Warblers would interpret it.
9. "Boo'd Up" - Ella Mai
Glee was definitely short on R&B covers over the years, dedicating most of their time to show tunes, classic rock, and pop songs. But every season, the writers would try to slide a few in there to make up for it. Because of how popular this song was when it was released in 2018, I feel like this would become one of the token R&B songs on the list. I would love to see Mercedes sing this song about a new love interest on the show as she's navigating romance and her career and just exploring her options.
10. "Tennessee Whiskey" - Chris Stapleton
In the final episode, we see Sam taking over the New Directions and his first lesson is "Country". Most people fall on one end of the spectrum or the other when it comes to country music, either loving it or hating it. This 2015 country hit has found fans on both sides of the spectrum, however, making it the perfect song to be featured in an episode dedicated to country music. Due to the grit, soul, and rasp of the original singer's voice that makes so many love this song, the obvious choice to cover it would be Roderick. His vocal ability would allow him to stay true to the original that people everywhere enjoy so much.
I hope you enjoyed reading this list as much as I enjoyed creating it. If you agreed with this list of songs, leave a like and feel free to leave a tip.