10 Lesser Know Winter/Christmas Songs
Varying Winter Vibes Playlist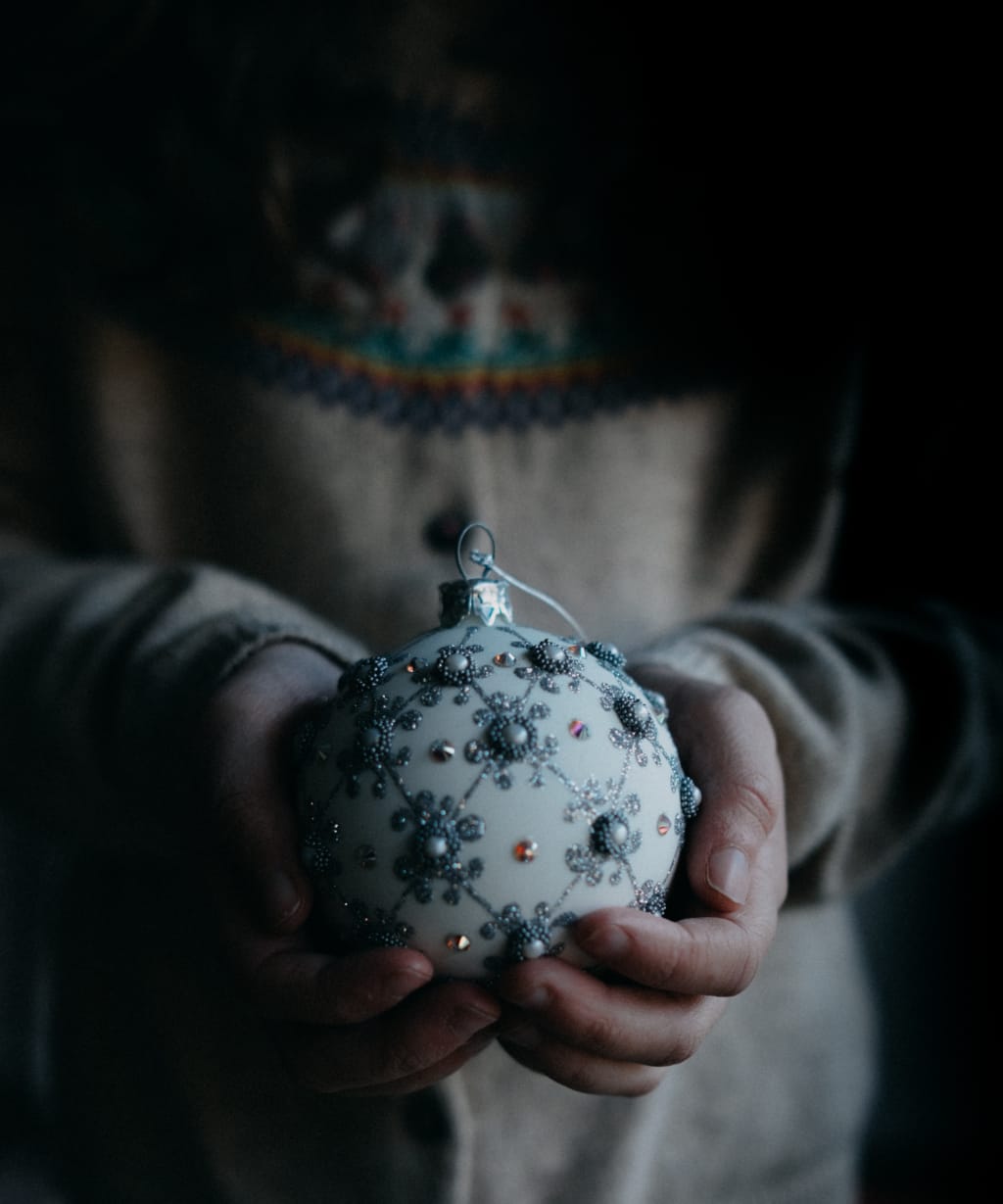 I freaking love Christmas carols. I can hardly restrain myself from singing them til November 1st and after December 25th. I like to think of myself as a bit of a Christmas music hipster, as I'm always on the hunt for new songs. So here are some Christmas/Winter songs I think are obscure if you still want that winter vibe, but get tired of the overplayed songs.
Number 1: 'Tip of the Iceberg' -Owl City
This electro-pop melody and the unique lyrics give off a weird mix of dance club and cozy vibes. I highly recommend listening to acoustic covers of this as well. It's a fun song for those chilly winter days.
Number 2: 'What Are You Doing New Year's Eve' - The Zooey Deschanel and Joseph Gordon-Levitt Version
This song is 10/10 the song I would use to serenade someone this holiday season. This jazzy tune played on the uke and the guitar gives it a sort of indie sound. Other great version of this song that have been covered many times are Ella Fitzgerald's and Dodie Clark's feat. Emma Blackery.
Number 3: 'All I Want for Christmas is You' - Vince, Vance and The Valiants
A very 80s Christmas song complete with a sax solo. This heartfelt ballad is good contrast to overplayed Mariah Carey song with the same sentiment. Plus the music video is hilarious, so definitely check that out.
Number 4: 'White Winter Hymnal' - Fleet Foxes
This folky winter song, that was just recently covered acapella by the Pentatonix, might be a little better known. Both versions are great, the harmonies are sensational and you can continue listening to this one til all the snow clears away.
Number 5: 'Never Fall in Love with an Elf ' - Elf the Musical
The musical is based off the classic Christmas movie featuring Will Ferrell. The music has a very similar feel to the movie, so if you liked it, you'll probably enjoy this too. The song is a funny and relatable musical theatre number with glorious belting. Two other great songs from this musical are "SparkleJollyTwinklyJingley" and "Christmas Time."
Number 6: 'Breath Of Heaven' - Amy Grant
This song is the story of the birth of Jesus from Mary's perspective. In the song, she is asking God to be with her and give her strength in a time when she was going through something no one had ever experienced before. It's a stunning vocal and piano ballad; I got chills the first time I ever heard it.
Number 7: 'Carol of the Banjos' - Beta Radio
A neat twist on your average dark Christmas carol, the banjos give it a unique folky sound. With neat melodic twists and interesting bits going on in the background, keep your ears sharp to catch everything.
Number 8: 'This Love Won't Break Your Heart' - Annalise Emerick
A charming duet with lovely harmonies based upon New Year's celebrations. Adding in the classic "Auld Lang Syne" to the chorus and bridge to give it a familiar holiday feel while retaining originality. Annalise's unique alto voice brings a very country feel to the song.
Number 9: 'Party Hard' - Zack Gill
I would describe this song as jazzy, folky, comedy. It's a short and funky tale of holiday parties and the shenanigans that ensue. A real instrumental piece with harmonicas, a rocking bass, guitar, mandolin, and banjo.
Number 10: 'Have Yourself a Merry Little Christmas' - Keston Cobblers Club
This is my all time favourite Christmas song! The cute banjo intro is lovely. However, the flawless male harmonies and instrumental solo towards the end are what really makes this my favourite version of the song.
There you have it! I have a very diverse taste in music, so there's a lot of genres in there and I hope you found at least one song you liked. Have a very Merry Christmas and Happy New Year!
About the Creator
Just a girl who writes what she feels if you enjoy my content and want to see more there's no comment section so maybe just send $1 so I know that someone out there actually reads these if you feel so inclined.
Reader insights
Be the first to share your insights about this piece.
Add your insights