10 Comforting Songs: Unknown or Underrated
When you're having a hard day or are stuck quarantined in your house, turn on these tunes.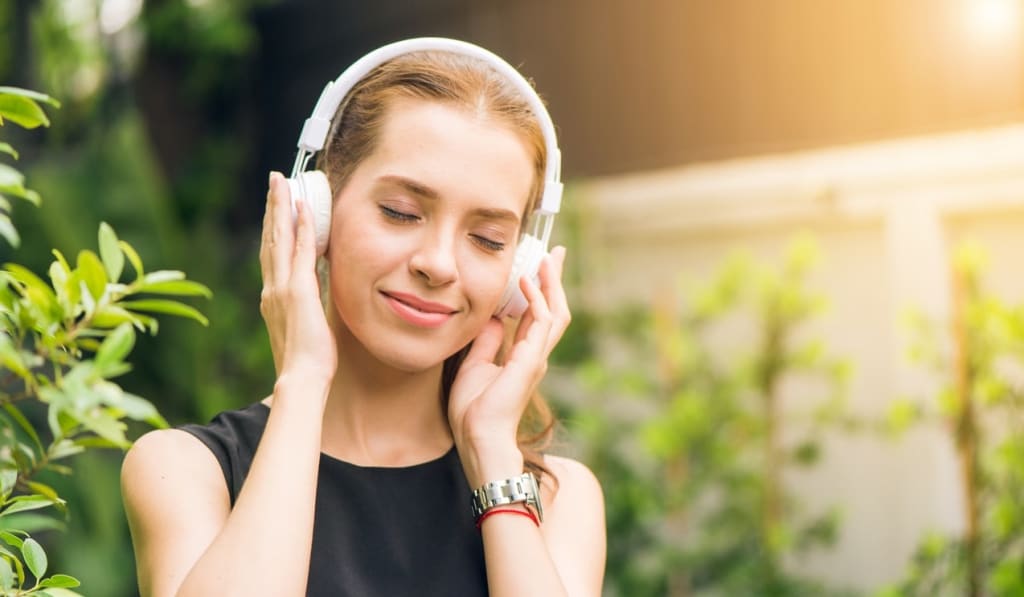 The right song can change your mood, or at least make things more bearable. But there is so much good music to choose from; sometimes the perfect tune gets buried beneath the pile.
So let's bring some obscure and lesser-known songs to the top of the heap – some relaxing hidden gems to refresh your comfort playlist.
This isn't one of her most famous songs, but it should be. In this hauntingly beautiful ode to the lonely and the lost, Bareilles' lyrics overflow with understanding and empathy, like she's a mother-figure or older sister comforting an anxious child. We all feel like that sometimes, and this song is perfect for those times. It also happens to have a gorgeous melody.
More people need to know about Future of Forestry. Their early work in particular is outstanding, offering imaginative indie tracks that feature a wide array of instruments and illusively poetic lyrics.
"Slow Your Breath Down" is one of their more "straightforward" songs. Frontman Eric Owyoung initially feared it was an unremarkable track that people would skip. Plot twist, it's one of the most emotionally-resonant things he's written, and the musical style balances his creativity with accessibility.
If you've ever seen the well-reviewed thriller Drive (staring Ryan Gosling), you'll probably recognize this one. It's a nostalgic, synth-driven piece that's highlighted by the ethereal vocals of Electric Youth's Bronwyn Griffin.
Fun fact – the song was inspired both by the Mad Max films and by Captain "Sully" Sullenberger's emergency landing on the Hudson River in 2009. The Hollywood Reporter has a great little piece about how that happened.
This song is more epic than most of the others on this list. Its music video has very strong "climbing Mount Doom" vibes, and the track was used as an opening credits song for anime series Fate/stay night: Unlimited Blade Works.
Despite being a more bombastic song, "Brave Shine" has a sweetness to it, and a real sense of emotional catharsis.
This instrumental folk piece is probably the most peaceful song on the list. An achingly beautiful melody is carried by a violin, with a piano and a cello supporting. It's bittersweet, warm, and elegantly simple – the musical equivalent of the sunlight slanting across the fields at golden hour.
It doesn't need words to convey emotion.
Arcade Fire isn't known for being super comforting – in fact, their near-perfect album The Suburbs is full of poetically existential angst. While "Wasted Hours" continues those themes of thoughtful restlessness, they're blended with a bouncy, almost cute rhythm, and a sense of childhood nostalgia.
"Sand Castles" is one of the softer, gentler tunes from this often-upbeat indie band. A mournful, almost bluesy electric guitar pairs perfectly with singer Marrissa Parham's exquisite yet relatable vocal style. Lyrically, the song explores the futility of "playing God" but finds comfort in dropping the illusion of control.
David Nevue is a virtuoso pianist whose solo work might be the most soothing thing you'll ever hear. In addition to original compositions, he arranges and performs a lot of hymns – imagining new themes, variations, and flights of imagination into the classic pieces. Perfect for when your mind needs to rest.
Sara Groves has a gift for lyrics. It's best to let those lyrics speak for themselves:
"Like a statue in the park of this war-torn town, and its protest of the darkness and this chaos all around – with its beauty."
She also has a voice that makes you feel safe.
Written and made famous by Bernie Taupi and Elton John, "Your Song" got a simpler, quieter cover from Ellie Goulding at the start of her career. It's so gentle and calming that it feels almost like a lullaby for a newborn.
If you're looking for a song to play while you're drifting off to sleep, you can't go wrong with this one.