Zach Shallcross Spoilers – The Bachelor
Will you be tuning into Zach Shallcross's journey to finding love on the Bachelor?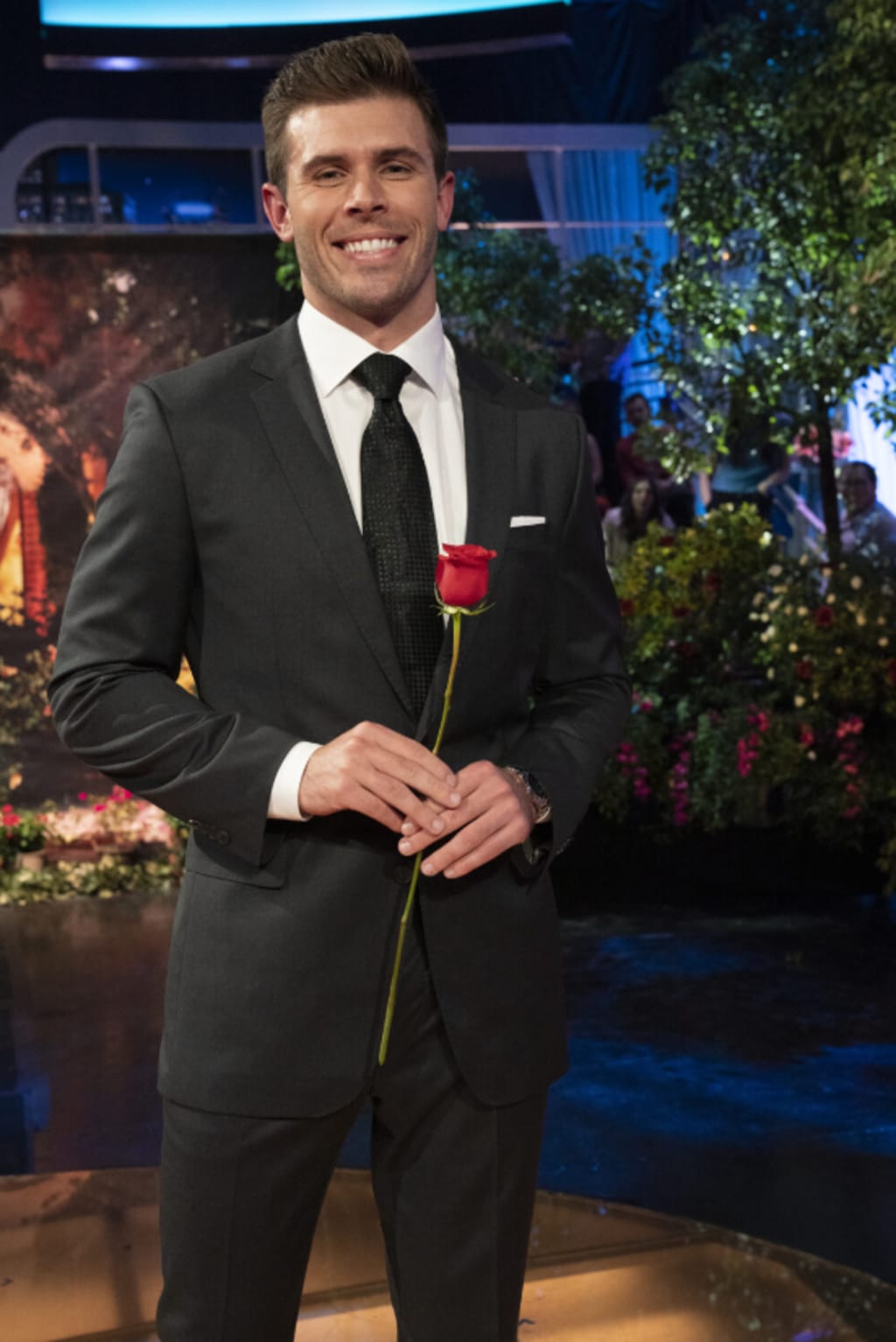 Zach Shallcross Spoilers are here as he begins his journey to find love beginning tonight on the new season of the Bachelor.
Zach Shallcross
So, fans of the Bachelor and the Bachelorette franchise met him on Gabby and Rachel's season. Although he didn't receive the final rose, he did make it to fantasy suites and fell in love with Rachel. To learn more, check out my Gabby and Rachel Bachelorette Spoilers – Season 10 post.
Zach made it to the final three with Rachel Recchia. However, after fantasy suites; it was clear to both Rachel and Zach, they weren't right for each other. At the same time, he eliminated himself at the next rose ceremony in the finale. However, he did clear things up with Rachel at the live episode.
Zach is 26 years old and is from Anaheim, California. Though he is only 26 years old; he is old-fashioned and is looking for his forever partner to settle down with and begin their own love story.
Moreover, he has been transparent about what he is looking for. He hopes to find someone who is compassionate and kind. Also, he thinks these qualities are rare nowadays. He isn't looking for someone who is there for fame and says he will be quick to eliminate anyone he thinks isn't there for the right reasons.
In addition, he hopes the person he chooses is adventurous and they have similar interests.
Jessee Palmer will be Hosting
Jesse Palmer continues to host the Bachelor.
Jesse has said this season, the show is returning to its earlier roots.
In addition, Jesse was impressed that Zach took the time to get to know each woman. Though it is often difficult to find the time to talk to everyone; Zach made it a priority to get to know every single woman.
Meanwhile, Jesse is saying this season is more about Zach trying to find his person than the drama that usually happens.
Zach Shallcross Spoilers – The Bachelor
At the end of Gabby and Rachel's – After the Final Rose; he met five women who will be competing in his season. Bachelor Nation had the opportunity to vote on who should get his first impression rose.
As the votes were tallied; Brianna Thorbourne received the first rose. So, she is safe on night one. In their first meeting, Brianna took a selfie of herself with Zach and stuck it in his pocket.
So, the limos will be pulling up at the mansion.
Similarly to other seasons, there are highs and lows. From girls getting intoxicated to self-eliminations and interruptions before the first rose ceremony; get ready for a season of Zach's journey to find love.
Zach Shallcross Spoilers – Final Four
In the late Fall, Reality Steve let the cat out of the bag. And, the final four are as follows.
Ariel Frenkel – Ariel is 28 years old and is from New York City. She comes from a large Ukrainian family and is hoping to find a relationship like her parents have. Additionally, she has traveled all over the world. She is hoping Zach is her perfect match.
Charity Lawson – Charity is 26 years old and is from Columbus, Georgia. She is a child and family therapist and is hoping to make a difference in people's lives. In addition, she hopes her husband-to-be is honest and loyal.
Gabriella Elnicki – Gabriella a.k.a Gabi is 25 years old and is from Pittsford, Vermont. She comes from a loving family and is hoping to find her forever love. She hopes to find someone who is honest and loves the outdoors. Though it may take a bit for Gabi to come out of her shell; once she does, Zach will learn that she is ready for marriage. And, she even picked her dream wedding. destination.
Kaitlyn Biggar – Kaitlyn is 27 years old and is from Ontario, Canada. Consequently, both she and Zach currently live in Austin. She is a traveling nurse and is considered down to earth. She is 100% serious about her journey and hopes to find a husband and begin a family in the future.
Who Will Win Zack's, Final Rose
Although the season hasn't started yet; there are always rumors floating around.
In early reports, the final two ladies are Gabriella and Kaitlyn.
As always, I welcome your comments on Zach Shallcross. Will you be tuning into the Bachelor this season? Do you think Zach will end up engaged?
About the Creator
Hi - I'm Lynne Black, Founder of Fashionista Bombshell Whims!
I'm a Freelance Writer/Blogger and Published Author.
My stories and posts offer a peek into my life.
Of course, my goal is to inspire you through my books and articles.
Reader insights
Be the first to share your insights about this piece.
Add your insights