Why Facebook Is Dying
And Why It Can't Compete With TikTok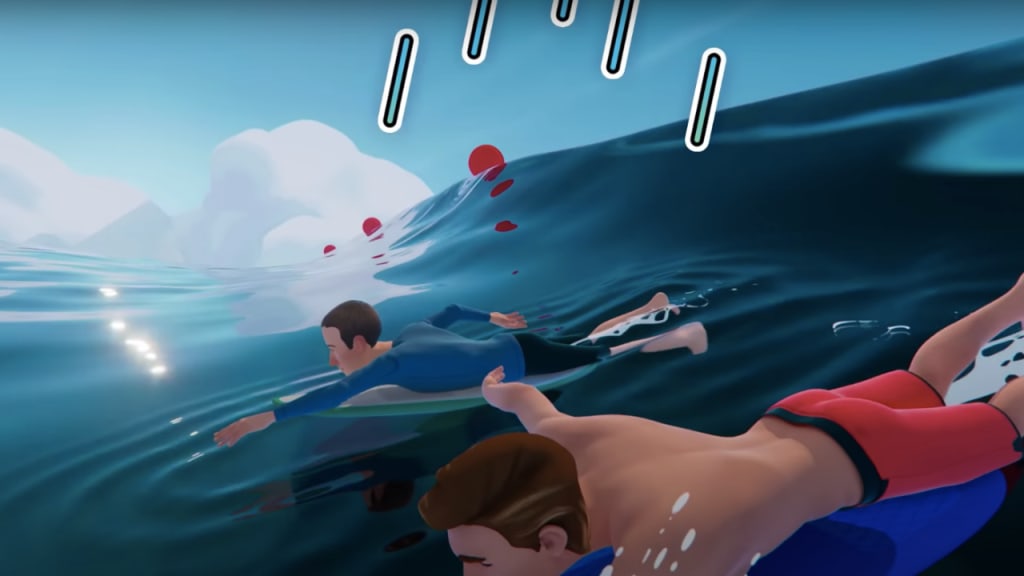 The Metaverse
With the rise of TikTok and the continued success of YouTube - could these preferred platforms be the real reason why Facebook is dying?
You'll already be familiar with Facebook's inception. However, for the uninitiated, Facebook (now re-branded as Meta) was conceived in a Harvard dormitory in 2004, by Mark Zuckerberg, along with his former best friend, Eduardo Saverin.
Later that year, Zuckerberg (then an undergrad) dropped out of Harvard to move to Paolo Alto, in northern California. "The Facebook" (as it was known at the time) went on to expand beyond the Ivy League campuses, to college campuses internationally.
With the backing of VC funding in 2005, Facebook grew to become the global behemoth we know and "love" today. Of course by "love" I'm being sarcastic, given that Facebook's perception in the public arena has taken an insane amount of battering in recent years.
One could argue that the movie portrayal of Zuckerberg in "The Social Network" was a deeply unflattering account. As you may recall, in the movie, Zuckerberg is portrayed as a socially awkward, machiavellian, savant-like character.
Today, this portrayal forms the foundation of the public's perception of him. While there's loyal support in Zuckerberg's camp, it's pretty clear that the public perception of Mark (in recent years) has been far from stellar.
Introducing Meta
While I believe Meta will become a dinosaur. I don't believe that its problem derives from one singular factor. Meta's impending dinosaur status is based upon its litany of problems.
Problems include its poor user experience, privacy concerns, and negative sentiment from the general public.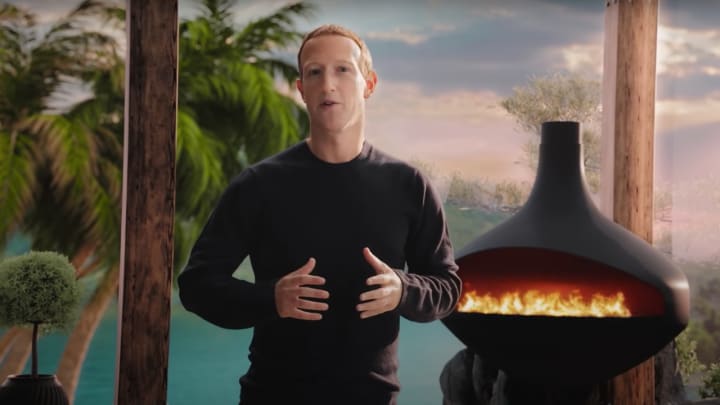 These problems, alongside a multitude of others, play important factors into why Meta sucks and why Meta, formerly known as Facebook, isn't gaining traction with Generation Z.
These problems, alongside public mistrust, also explain why Meta's foray into virtual reality is doomed from the get-go.
Imagine the demise of Meta like a slow, drawn-out death. A death stemming from a thousand cuts. This is the way that Meta will die.
To unravel the impending death of Meta, as I mentioned earlier, this will not be a quick death. It'll be a slide into a comatose state before its heart stops, brain functioning ceases, and rigor mortis sets in.
Rewind to 2010. Here's an insight into why public perception of Zuckerberg took a nosedive.
Zuck: Yeah so if you ever need info about anyone at Harvard

Zuck: Just ask.

Zuck: I have over 4,000 emails, pictures, addresses, SNS

[Redacted Friend's Name]: What? How'd you manage that one?

Zuck: People just submitted it.

Zuck: I don't know why.

Zuck: They "trust me"

Zuck: Dumb fucks.
To clarify, the IM messages above refer to an exchange between a friend and a then 19-year old Zuckerberg, back in 2004. During their back-and-forth exchange, Mark explains to his friend, how he collected 4000 email addresses from Facebook users.
Given that Zuckerberg thinks Facebook users are dumb f**ks, is it any wonder that he and Meta will not gain the vote of confidence they appear to be expecting, given that its revenues are derived from data mining user behaviors, and in turn, enabling advertisers to run targeted ads.
Fast forward to 2021, a former Facebook employee, exposes a litany of unflattering revelations. Revelations that included confirmation that Facebook's algorithm was specifically designed to be addictive. Confirmation that Facebook is aware of the harmful effects Instagram has, on pre-pubescent girls.
The ex-Facebook employee went on to state that not only is Facebook aware of the algorithm's "stickiness" and its reinforcement of harmful body imagery, she also revealed that Facebook, and more specifically, Zuckerberg, did nothing to stop it.
Then there's the name change - from Facebook to Meta. Like an ex-con on the witness protection program, Facebook felt the need to change its name. This is why from October 2021, we now know it as Meta.
Perhaps the name change was triggered by Zuckerberg's plans to transform the company into a virtual reality universe, coupled with his desire to catapult said universe into the new era of Web 3.0. And, perhaps that's the reason, but I doubt it.
In my opinion, the name change is a last-ditch attempt, by Zuckerberg, to divorce himself from Facebook's litany of misdemeanors, court indictments, and overall bad press.
Speaking of VR universes, this is why we now have Zuck's latest endeavor - the "calamity waiting to happen", that is the Metaverse.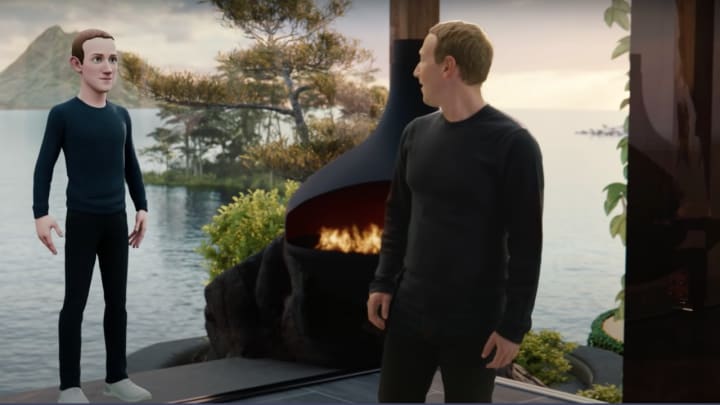 Personally, I feel that the introduction of the Metaverse is a desperate bid to appease investors. You see, while Meta remains the largest social platform across the U.S and EMEA. And while in January 2022, it attracted 1.7 billion monthly active users, Meta is not the go-to platform for young people. Today, Meta is seen as a social media platform for older millennials, Generation "X", and baby boomers.
Ultimately, this multi-trillion-dollar company's survival is wholly dependent on its ability to attract the next generation of consumers. With that being said, teens and pre-teens don't want to align themselves with the same social platforms their parents and grandparents use.
This realization is devastating for Meta investors and the outcome and future of Meta doesn't look too promising when you consider that, Meta's tactics to replicate popular TikTok functionality - most recently in the form of Reels, does not compensate for the dying engagement on the platform and its non-adoption by Generation Z.
The failure to attract the younger market makes Meta's survival strategy all the more critical given that Meta derives 97 percent of its revenue from advertising. And from an advertiser's perspective, while Facebook used to be the no-brainer, de facto platform where deep-pocketed advertisers ran their ads, good luck running ads aimed at Generation Z on a platform they wouldn't be seen dead on.
However, during a call to investors in February 2022, Zuckerberg went to great pains to blame the 26 percent fall in ad revenue on the iOS 14 update.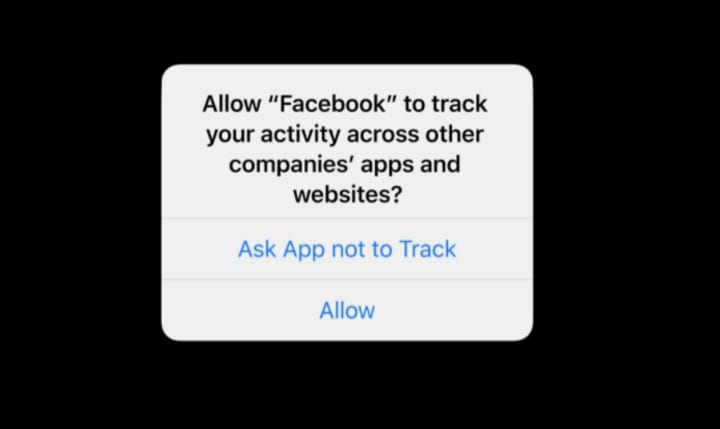 While I believe that the iOS 14 update accounts for a portion of lost revenue, behind the scenes I believe, that the powers-that-be at Meta is using Apple as a scapegoat.
Granted, the iOS 14 update does limit the data that advertisers can track, however, I firmly believe that Meta's user adoption has plateaued, and therein lies the underlying cause for lost ad revenue.
To conclude, the gradual slowdown in ad revenue is the fundamental reason why Meta, the oldest social media platform, is a dead man walking.
Author: Ella Graysun
Reader insights
Nice work
Very well written. Keep up the good work!
Top insights
Eye opening

Niche topic & fresh perspectives

On-point and relevant

Writing reflected the title & theme

Easy to read and follow

Well-structured & engaging content
Expert insights and opinions

Arguments were carefully researched and presented

Heartfelt and relatable

The story invoked strong personal emotions

Masterful proofreading

Zero grammar & spelling mistakes
Add your insights