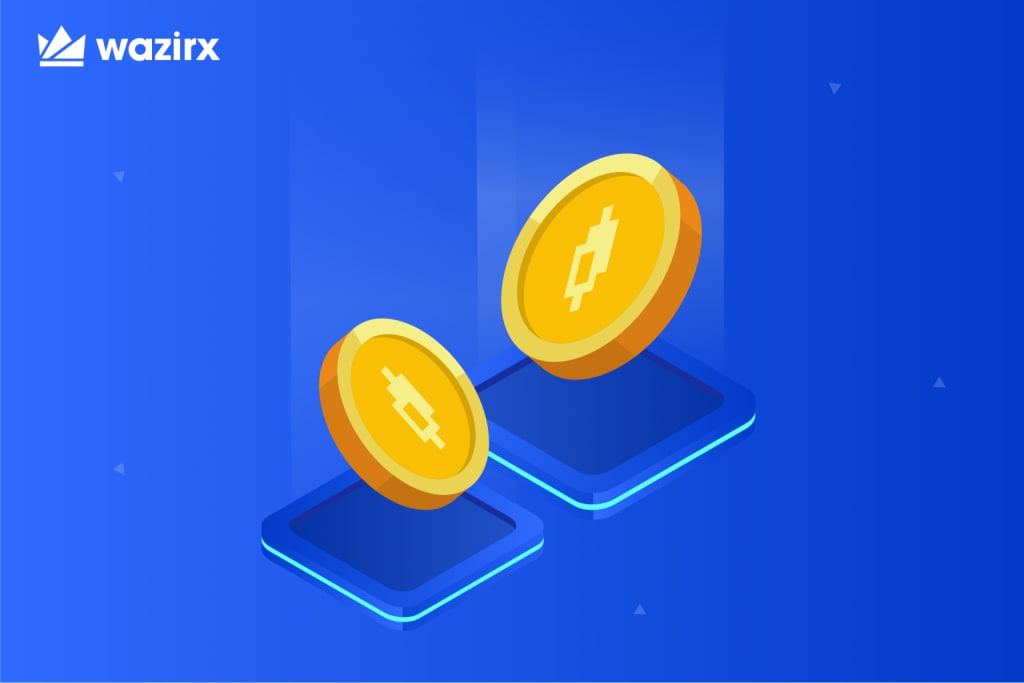 Source: Wazirx.com
In the last few years, various financial products have entered the market to meet the increasing need for financial autonomy. One such product is synthetic assets that match the value of real financial assets, and one can get their value from stocks, commodities, and different underlying assets. There is no need to have physical ownership of these assets.
However, the rising demand for these assets needs something that allows users to issue and use their own synthetic assets. And this is where Mirror Protocol comes into existence. It is a decentralized blockchain-based software that lets the user create synthetic assets and know their real value, and as the demand for decentralized finance systems rises, Mirror Protocol becomes more popular. Let's dive a little deeper to know everything about Mirror Protocol (MIR), who founded it and how it works.
What is Mirror Protocol (MIR)?
Mirror Protocol (MIR) is a platform that gives access to the crypto traders to the traditional financial assets. It provides tools and features that help the traders create their own synthetic assets, which have the same value as real-life assets like stocks and commodities. These assets, which are made with the Mirror Protocol (MIR), are called Mirrored Assets or mAssets.
This blockchain-based software is hosted on the Teraa blockchain, which makes it function cross-chain and multi-chain. It gives the user access to smart contracts and the Ethereum network. Since MIR is based on the Terra network and is powered by smart contracts, it allows users across the world to easily trade commodities, stocks, and other financial assets, regardless of their background. Now, that we know about Mirror Protocol, let's spare some time to learn about its founders.
Who Founded the Mirror Protocol (MIR)?
Three years ago, in 2020, Mirror Protocol Crypto entered the market. It was developed and created by Terraform Labs, a South Korean company that has also created the Teraa network. The primary reason for developing this project is to enable easy entry into the financial market while making the liquidity easier to support the creation of synthetic assets.
How does Mirror Protocol (MIR) Work?
Mirror Protocol operates through its main four functions, which are minting, trading, liquidity provisioning, and staking. Let's get some ideas about these four important functions.
● Minting: Before using the synthetic mAssets anywhere, they need to be minted on Mirror's platform. A user needs to create a collateralized debt position (CDP) with a minimum collateral ratio for minting. For example, if a user wants to mint one share of mTSLA worth $100, they may need to pay 150% of TSLA's value ($150) in collateral in the form of UST (TerraUSD stablecoin).
● Trading: Once mAsset is minted, a user can buy or sell it against UST. In comparison to other decentralized trading platforms, the Mirror Protocol offers lower transaction fees.
● Liquidity Providing: At MIR, the users with mAssets can deposit them and Terra's stablecoin UST into Teraaswap's liquidity pools.
● Staking: Users earn MIR token by staking. MIR can be staked in the governance smart contract that allows the user to vote and earn rewards.
Which platform is good for trading in Mirror Protocol (MIR)?
Out of various options available, you can go with WazirX that not binds the user to trade in USDT but also INR. Since Mirror Protocol is listed on WazirX, a user can buy, sell, and trade MIR in both the USDT and INR markets.
How does it work?
● Deposit - User can deposit MIR from wallet to WazirX
● Trading - Users can buy, sell, and trade MIR in USDT and INR markets. In case you withdraw, it will add in your funds.
● Withdrawals - Now simply you can withdraw MIR to your wallet through WazirX. Also, you can convert mir to inr easily on our platform.
About the Creator
I am a passionate blogger who loves to learn, write and share useful well researched content related to money & careers, beauty, relationship, health, fitness, diets, lifestyle area. Just keep in touch to stay updated...
Reader insights
Be the first to share your insights about this piece.
Add your insights