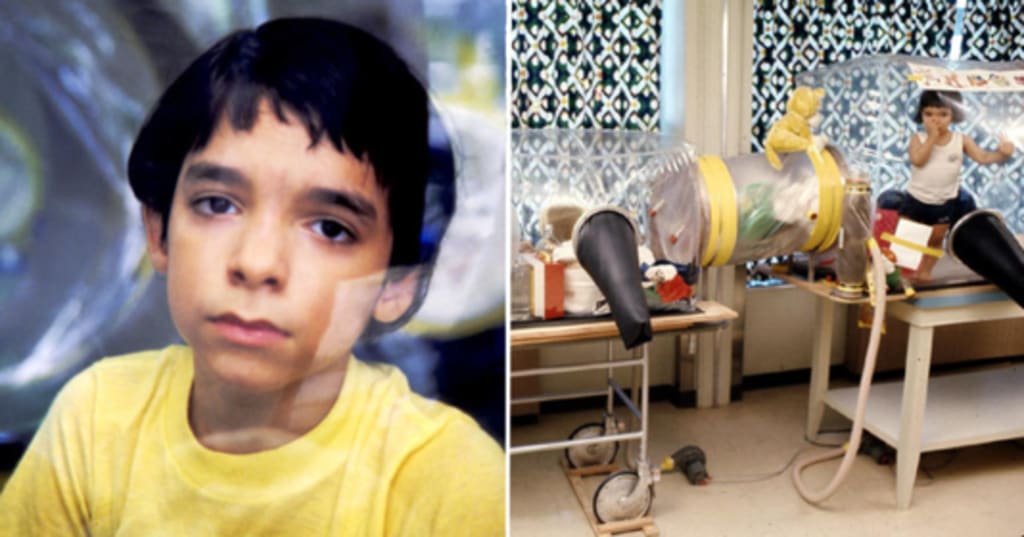 This Boy Grew Up In Plastic Bubble And Has Been Saving Lives Since His Death 40 Years Ago
The thought of living your life in a plastic sounds like a tale from a dystopian sci-fi film. However, for one boy born in 1971, living inside a plastic bubble became his reality. While living in a bubble might not have great connotations attached to it, for David Vetter, the plastic bubble he lived in gave him life.
David Vetter, The Boy Who Lived In A Bubble And Saved Lives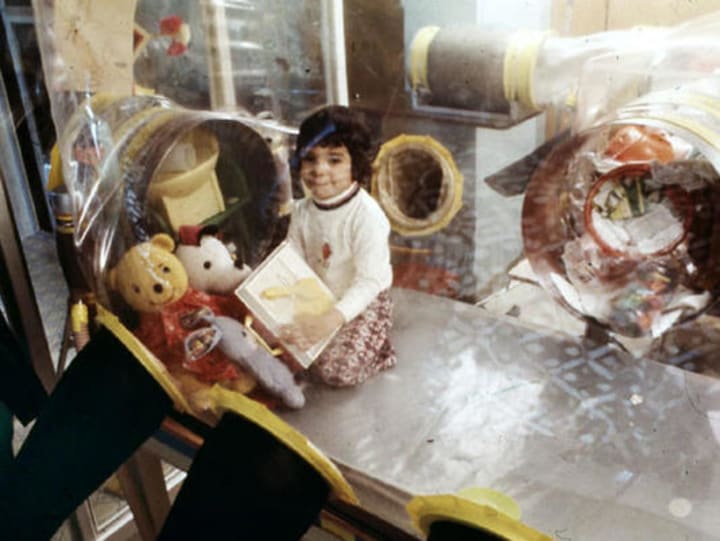 David Vetter was born in Houston, Texas, with a Severe Combined Immune Deficiency (SCID), one of the most deadly and rare immuno-deficient disorders found in human beings. His condition made him incredibly susceptible to diseases and germs of any kind. He was at risk of a fatal reaction to even the most common of colds.
This led doctors to put the newborn in a plastic bubble upon his birth. The boy grew up concealed inside plastic bubbles, away from the touch of his parents or any other direct human contact. A year before his birth, his family had already lost a seven-month-old boy who had succumbed to the genetic disorder.
Upon his birth, his mother, Carole, and father, David, were unable to hold their boy for even a second as he was concealed inside a plastic bubble 30 seconds after coming out of his mother's womb.
To save David, doctors required an exact bone marrow match fo the boy. However, no one in his family or otherwise could provide an exact match for the transplant that could have saved his life. David only lived until he was a wee boy of 12 years of age.
Even NASA Stepped Up To Help The Boy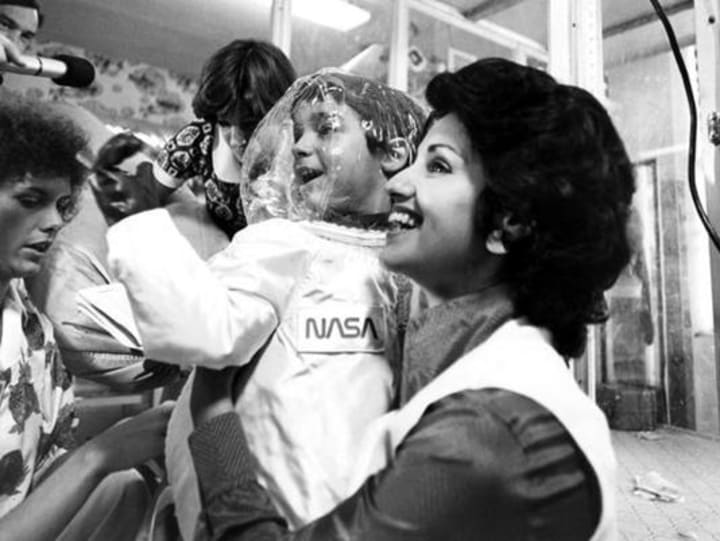 After failing to find a match for the transplant, David lived a life of . His parents could only touch him with neoprene gloves. Even NASA came to David's aid and designed a mini-spacesuit for him so that he could enjoy the outdoors while still being protected. However, the boy was so frightened that he only used the suit six times in his lifetime.
At the age of nine, David was given a ray of hope when researchers in Boston, Massachusetts, introduced him to a ground-breaking method that could make use of incompatible marrow for the transplant.
The doctors used his sister Katherine's marrow for the transplant in 1983. However, things did not go as planned, and David's temperature rose to an alarming 104 F. Unable to treat him from inside the bubble, doctors decided to set David free in 1984.
David Vetter Still Saving Lives
But this was not the happy moment his family hoped it would be, as David's condition worsened afterward and he fell into a coma. Shortly after, David succumbed to lymphoma, a cancer that was later found to have been caused by the Epstein-Barr virus entering his system.
In the aftermath of his passing, the Texas Children's Allergy and Immunology Clinic established the David Center. This facility is committed to advancing research, conducting diagnoses, and providing treatment for immune deficiencies.
"The Boy in the Plastic Bubble," starring John Travolta. It was a fictional story about a young boy born with a weak immune system who must live in a sterile environment to avoid exposure to germs.
However, the notion of someone saving lives after their death is contradictory, as saving lives generally implies being alive and actively involved in actions to help others.
If you have any other specific details or questions about a different topic, feel free to ask, and I'll do my best to assist you.
As of my last update, there was a movie released in 1976 titled
Reader insights
Be the first to share your insights about this piece.
Add your insights