The Top 5 Apps for Chinese TV Shows That Will Make You Binge-Watch Like Crazy
A brief information on where to watch Chinese shows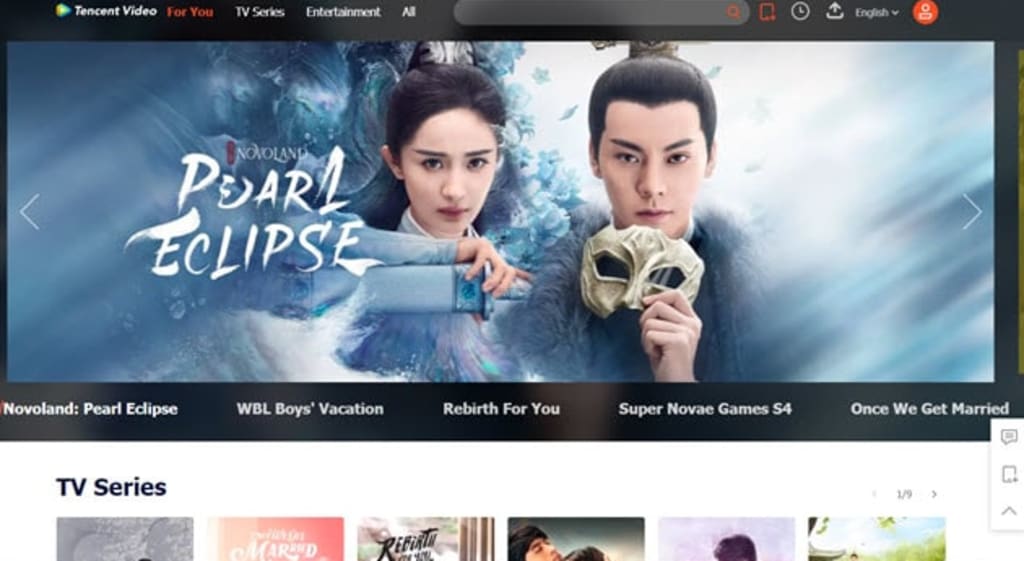 Chinese TV shows and movies are always interesting to watch. Some people don't like such shows. Whether you like Chinese movies or not, you will agree that it is one of the most challenging things to find sites to watch Chinese movies online. making it easy for you. I came up with sites that you can use to watch movies with subtitles as well as in HD.
Pikashow
Pikashow is one of the apps where you can watch movies, matches, and series online. It also offers you to download movies free of charge. This app always comes up with new movies and TV shows, so there is likely a chance you will find the movies here you are looking for. Pikashow offers watching movies in different languages with subtitles. This TV and multimedia streaming application feature TV shows, movies, and live TV as well.
Ifvod
Ifvod is a free app that is designed to help you find and watch Chinese TV shows. The app lists current or recent popular shows, with the newest episode at the top. This app is the best way to get started, if you're looking for something to watch. Once you've found your show, click on it, and it will take you to the show's page. The page will give you information about what episodes are available, how many seasons there are, and who's in them. There is also a rating system, so you can tell how well-received each show is among users! It makes the user experience extremely good, and one always enjoys using it. The ease provided to the users makes it better to watch online movies on ifvod TV. If you're interested in learning more about this app before using it, you may read a brief article about Ifvod TV on Iamcomplexion.
Netflix
Whenever someone wants to watch movies or TV shows, the first app that comes to mind is Netflix. Netflix is an American company that specializes in the online distribution of video content, including original and third-party programming. Netflix offers a variety of subscription plans that allow people to watch their favorite movies and shows on almost any device. The streaming service currently has more than 125 million members around the world. It is one of the leading streaming service providers, so it can be a better option for you to watch movies in Chinese.
AcFun
AcFun is an app that is a one-stop shop for all the latest and trending Chinese dramas and variety shows. It features free episodes, clips, and trailers of the most recent shows, as well as an extensive collection of classic series. AcFun also has a Drama Zone where you can watch full episodes of your favorite dramas from around the world. The app is accessible on both iOS and Android phones and tablets. It can also be considered if you're looking for anime. It is known for the comics and anime it provides you with. Along with English, it is also accessible in Chinese. You can watch movies, anime, or listen to songs. You can also play games on acFun. It is a whole lot of fun and entertainment. You can consider using it in your free time or when you want to watch Chinese shows.
Viki
Viki is a video app that has a huge library of Asian dramas. With Viki, you can watch dramas and movies in either English or Mandarin with subtitles. The app also has many trailers to keep you informed about what's coming next. As if that weren't enough, Viki also can create your playlist and save favorite dramas as well as individual episodes. On Viki, you can watch each of your favorite Asian movies. It is a global TV site where millions of users watch TV shows regularly.
To sum up,
If these aren't enough, there are plenty of other apps out there that have a large collection of Asian drama series. DramaGo is another great option, with over 10,000 free dramas available to choose from and new ones being added daily! These are the top five apps that can be used to watch Chinese TV shows.
About the Creator
My name is Fasih, and I am a content writer. In my articles on several websites, I had written about a wide range of subjects.
Reader insights
Be the first to share your insights about this piece.
Add your insights