Terms in the Technology Industry That You Should Know
Helpful things you need to know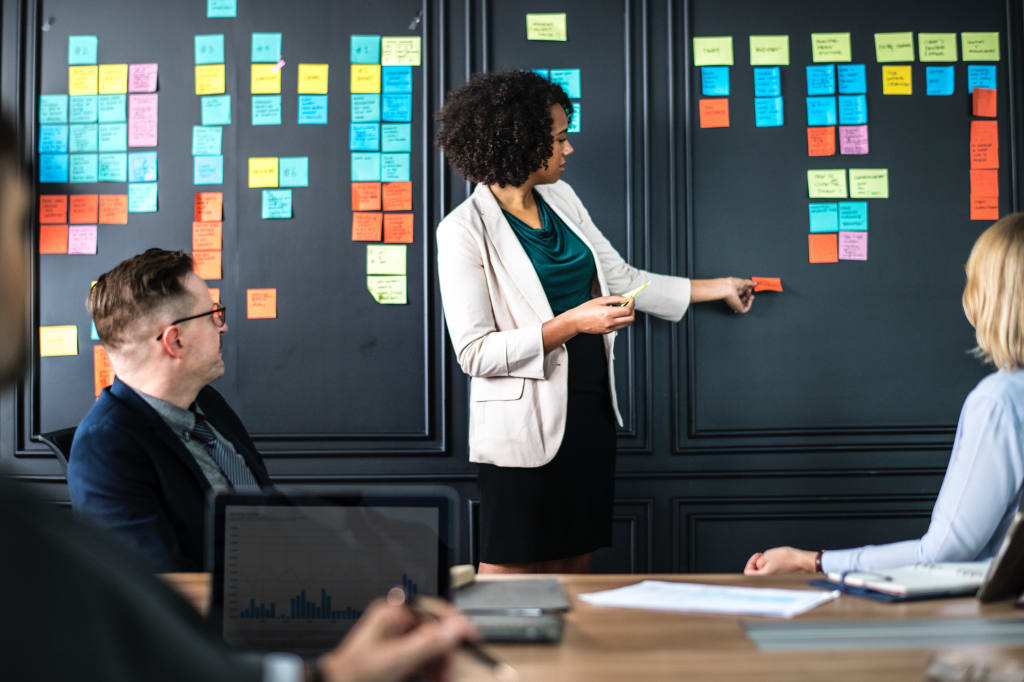 In the technology industry, there are a number of terms that are used to describe things that pertain to computer software, hardware, and general use. As a technology professional or entrepreneur, there are many terms in the technology sector that you should know. By knowing these terms, you will have a better understanding of how technology works and also about the latest developments in the technology field.
ORGANIC
Organic is a term that describes social media content that ranks high in the search engine. This is primarily due to many individual user liking, requesting or viewing the content. It is not due to companies paying to promote the content. With organic content, sites can include articles, memes a news aggregator and videos that go viral through an online community. Anything that is not paid advertising is regarded as organic.
SEARCH ENGINE MARKETING
Search engine marketing is a type of paid advertising on search engines that is used to drive traffic to a particular website. With search engine marketing, you can use brief copy, product listings and video clips.
SEARCH ENGINE OPTIMIZATION
Search engine optimization is a type or marketing in which a website is optimized in order to show up in the unpaid search results. SEO is done by using a number of algorithms based on the behaviors of search engines, along with analyzing particular keywords typed in the search engines and researching the search engines that are popular with a certain demographic of internet visitors.
USER INTERFACE
User interface is a term to refer to all parts of a website, app, computer or smartphone. Users can manipulate and interact with all of these things with the user interface. It also includes other things, such as display touch screens, website menus, keyboards and the cursor.
USER EXPERIENCE
User Experience or UX is a term that refers to the emotions, attitudes and ease of use a person has when they use a technology product or service. UX design is also the practice of using design to improve the communication process between both products and the user. This results in a better overall experience for the user.
ARTIFICIAL INTELLIGENCE
Artificial intelligence is a term that has a variety of different meanings. In most cases artificial intelligence makes it possible for machines to learn from experience, adjust to the latest inputs and complete tasks that humans usually perform.
BLOCKCHAIN
Blockchain is something that is used primarily in the financial sector. It is a distributed digital ledger that records all financial transactions. Instead of having multiple parties in a transaction keeping individual records of the transaction, blockchain creates one master record, which cannot be changed once it is recorded.
CLOUD COMPUTING
Cloud computing has become one of the most modern trends in technology. It is the delivery of computing services over the internet, that include software, servers, storage, and databases.
CUSTOM SOFTWARE DEVELOPMENT
There are some businesses that require tailor made software for all of their daily operations. Rather than using mass produced software packages, these businesses use programs that are created by software development companies or in house groups that specialize in software development.
CONTRACT MANAGEMENT SOFTWARE
Many businesses run their operations with contracts that they make with a variety of customers, vendors and employees. Contract management software assists businesses to keep track of all aspects of the contracts they have. They include initial negotiations and monthly billing periods as well.
MARKET AUTOMATION
Market automation is when you use a software that measures marketing efforts. It measures all marketing efforts through a number of different tools, such as emails, reporting, analytics, social media, and customer relationship management. All social media posts can be scheduled for release and then data can be collected in order to measure the effectiveness.
CONCLUSION
All of these terms will help enhance the professional development and knowledge of any technology professional or entrepreneur. With terms such as user interface, blockchain, and search engine marketing, individuals will be able to have a better understanding of the things they are using everyday. Having knowledge of these terms will also enable technology professionals and entrepreneurs to enhance their careers and success.
Reader insights
Be the first to share your insights about this piece.
Add your insights